1080p projector with 960-LED-lumens brightness, Android 12.0 TV box with preloaded Netflix, built-in battery, and Harman Kardon speaker for effortless cinema, anywhere
KEY POINTS
Effortless cinema, anywhere: Included Google-certified Android 12 TV box with preloaded Netflix, plus built-in battery
Immersive viewing: Full HD resolution with 960 LED lumens brightness, 120% sRGB color gamut, up to 120-inch projections at three meters, 10 W Harman Kardon speaker, and ASUS Light Wall feature
Fast, simple setup: Rapid geometry correction, auto-focus, and obstacle avoidance, built-in support for Chromecast, plus control via voice command
Sustainably crafted: Responsibly manufactured with a mercury-free eco-LED light source and packaged in FSC® Mix-certified carton.
Singapore, 20 September 2023 — ASUS today announced ZenBeam L2 smart portable LED projector, a powerful, compact projector with an elegant design that means it's never out of place.
Packing Full HD (FHD) 1080p resolution and 4K HDR compatibility, a Google-certified Android 12 TV box preloaded with Netflix, 960-LED-lumens brightness, a 10 W Harman Kardon speaker with Smart Amp technology, and built-in battery, ZenBeam L2 is primed to create effortless cinema experiences, anywhere — replete with a leather carrying handle for everyday convenience with a little touch of luxury.
ZenBeam L2 has an integrated ASUS Light Wall feature to bring any room to life with a diverse cast of virtual scenes to fit any ambience or mood, is quick and easy to set up, and has been sustainably engineered to be kinder to the planet.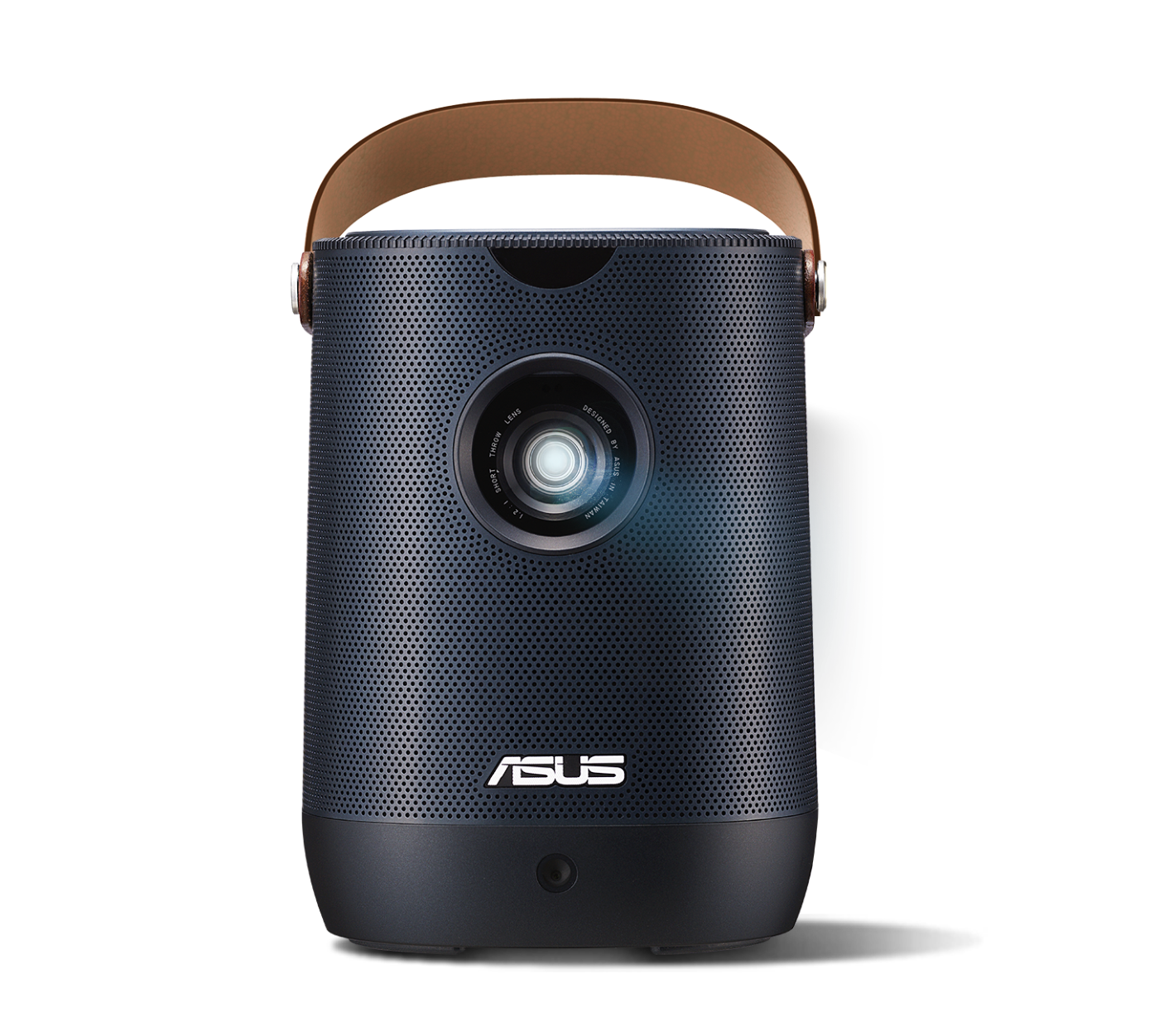 Effortless cinema, anywhere
ASUS ZenBeam L2 has been meticulously designed to let modern audiences take charge of their entertainment, anywhere. It includes a TV box, powered by Android 12 for TV, that puts the user in charge of the show. ASUS ZenBeam L2 is preloaded with Netflix, with a vast library of content on tap, and it takes just moments to set up. There's fast access to favorite content from Netflix, Disney+, Amazon Prime Video and more — all easily navigated using the included remote control.
ZenBeam L2 is also inherently portable, with an integrate leather carrying handle and a built-in 65Wh, 6-cell battery. This capacious cell provides up to 3.5 hours of video projection, or more than enough for any movie night.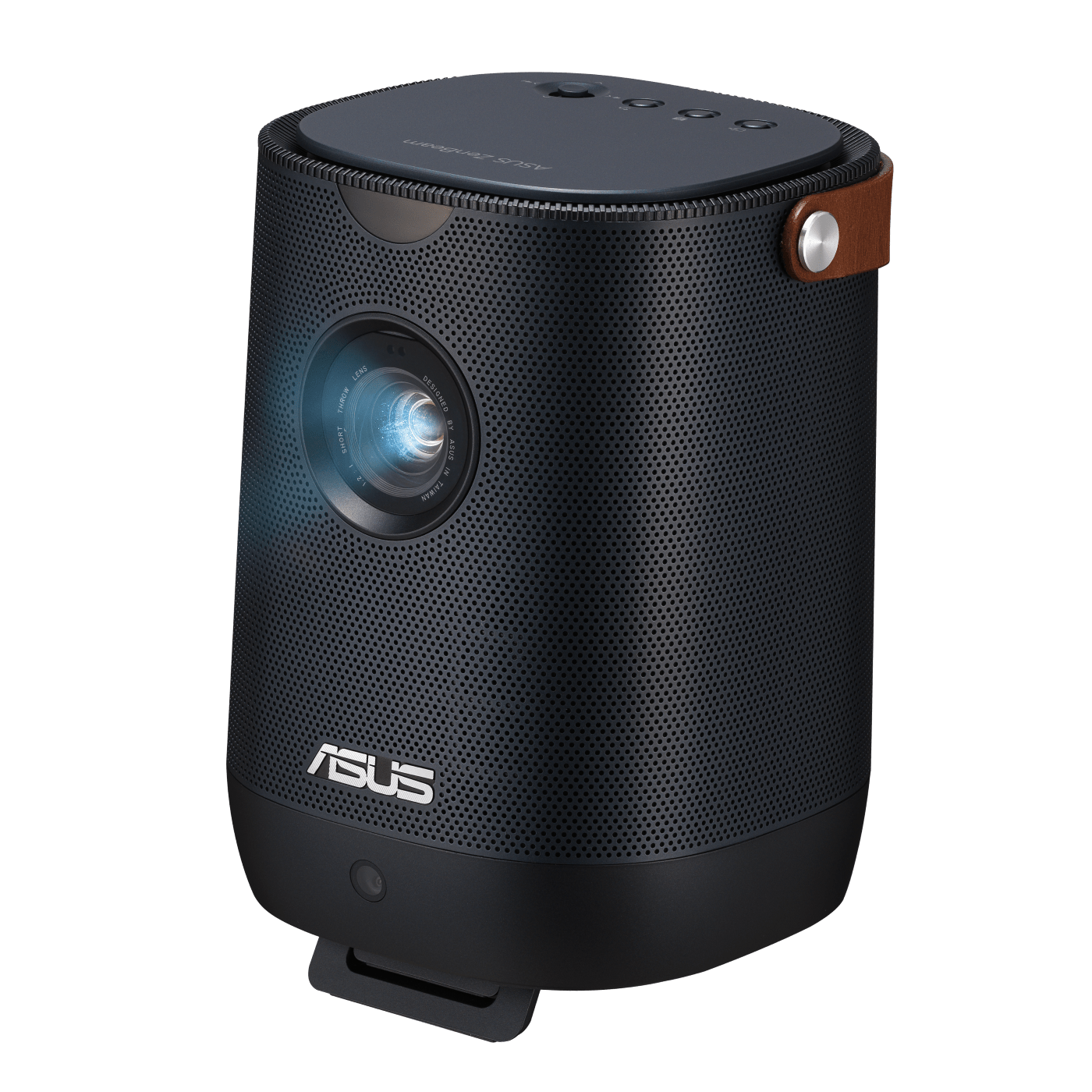 Immersive viewing
ASUS ZenBeam L2 is engineered with a powerful short-throw lens that can project a 40-inch image from a distance of just one meter — and all the way up to a mighty and immersive 120-inch diagonal from longer distances. The projected images are both detailed and crisp images, with a native 1080p FHD resolution and a 120% sRGB color gamut, not to mention seamless compatibility with 4K HDR sources. With an integrated 10 W Harman Kardon speaker featuring Smart Amp technology which enhances loudness and sound quality, awesome audio experiences are also assured.
When the entertainment winds down, or it's time for something else, ZenBeam L2's integrated ASUS Light Wall feature can spruce up the look of any room. Some 26 different built-in content options give users the freedom to turn any wall into a virtual window with colorful effects, from a cozy fireplace to an atmospheric underwater environment.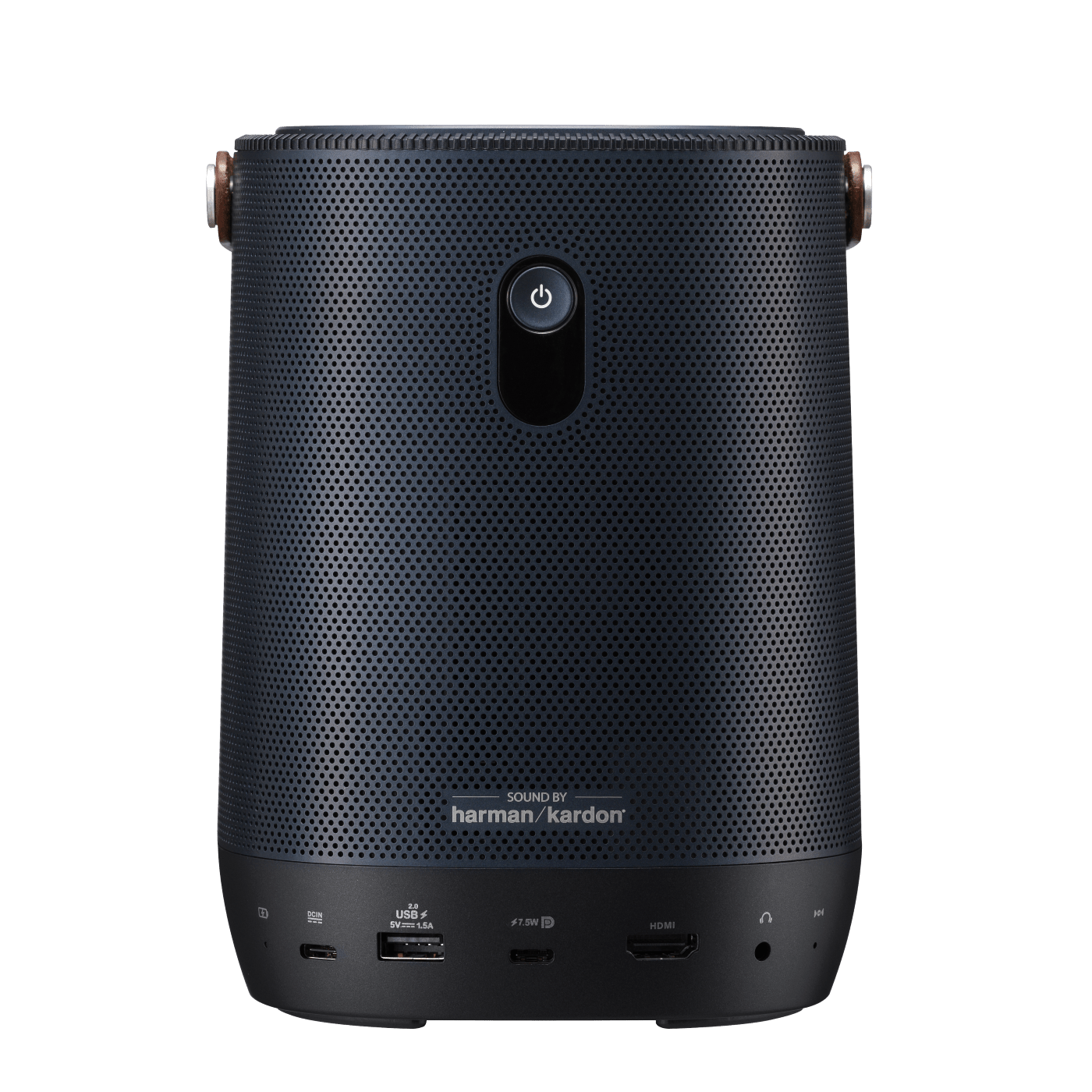 Fast, simple setup
The project auto-corrects itself as necessary when positioned off-center, applying geometric and four-corner corrections with horizontal and vertical keystone adjustments.
ZenBeam L2 also takes care of focus automatically. Its built-in focus sensor measures the distance between the projector and the screen, and then it adjusts the focus automatically finding — all in just three seconds. It's also smart enough to avoid obstacles, resizing the projected image to ensure the optimum viewing experience in any scenario.
With a quick tap on the Google Assistant button on the remote control, ZenBeam L2 can also be controlled via simple voice commands, and it has built-in support for Chromecast — making it a cinch to cast content from any modern smartphone or tablet.
Connectivity is another ZenBeam L2 strong point. It's loaded with an HDMI port for connecting to almost any modern video source, plus both USB Type-A and Type-C. The latter includes DisplayPort Alt mode for seamless connections with compatible devices. There's even a built-in headphone socket, for those times when privacy or personal immersion are desired.
Sustainably crafted
ASUS ZenBeam L2 has been created to be kinder to the planet. It benefits from a mercury-free eco-LED light source, that provides perfectly crisp, clear images for its entire lifespan — without the use of toxic pollutants. It is also stringently tested to meet the requirements of world-leading sustainability certification, and is safely packaged in an eco-friendly, FSC® Mix-certified cardboard carton.
Availability & Pricing
ASUS ZenBeam L2 will be available from late October 2023.
ASUS ZenBeam L2 product page: https://www.asus.com/displays-desktops/projectors/portable/zenbeam-l2/
ASUS ZenBeam L2 video: https://www.youtube.com/watch?v=SLrs83-oo-s
Specifications[i]
Display
Display technology
0.23″ DLP
Light source/ Lifespan (max)
R/G/B/B LED, 30,000‑hour lifespan
True resolution (native)
1920 x 1080 (FHD)
Light output (Max.)
960 LED lumen/ 400 ANSI lumen
Contrast ratio
400:1
Color gamut
120% sRGB
Display colors
16.7 million colors
Projection Lens
Throw ratio
1.2:1
Projection distance/ size
0.8–3.2 meters / 30–120 inches
Projection offset
100% ± 5%
Focus
Auto focus
Picture mode
7 modes (Bright/ Standard/ Theater/ Eco/ Scenery/ Game/ User)
Keystone adjustment
2D keystone correction
Auto keystone
Yes, Vertical(± 40° )/ Horizontal (± 30° )
Aspect ratio
16:9 / 4:3 / Auto
Projector placement
Front table, rear table, rear ceiling, front ceiling
Wireless projection
Yes, with Android TV box (Chromecast) support
Audio Features
Speaker
10‑watt speaker with Smart Amp Technology
Power
Power consumption
90 W
Standby mode
0.5 W
Battery
Internal battery
65 Wh, 6-cell Lithium-ion battery
Noise Level
Acoustic noise (Normal / Eco)
(30 dB / 28 dB)
Connectivity
Signal Input
USB Type-C (DP Alt mode)

HDMI x1

Micro HDMI-internal x1 (for TV box)

Audio Output
Earphone out (3.5 mm mini jack)
USB Port
USB Type‑A (only for charge, 1.5 A @ 5 V)
Mechanical Design
Tripod socket
Yes
Kickstand
Yes
Dimensions
Phys. dimensions (W x H x D)
132 x 172 x 132 mm
Box dimensions (W x H x D):
210 x 265 x 177 mm
Weight
Net weight (Esti.)
1.57 kg
Gross weight (Esti.)
2.8 kg
Accessories
Android TV box, carrying bag, power adapter, power cord, remote control, Quick Start Guide, warranty card, AAA battery x 2
[i] Specifications, content and product availability are all subject to change without notice and may differ from country to country. Actual performance may vary depending on applications, usage, environment and other factors. Full specifications are available at http://www.asus.com