About a year ago, the 12th generation of processors, codenamed Alder-Lake-S, brought many innovations and interesting technologies to the industry: a PCIe 5.0 version appeared, support for DDR5 memory, the processor socket (socket) changed to LGA 1700.
And we will turn to the differences between the system chipsets of the last 4 generations.
Z790
Z690
Z590
Z490
Compatible with Intel processors
13th/ 12th Gen Core
13th /12th Gen Core
10th & 11th Gen Core
10th & 11th Gen Core
PCIe version (processor)
4.0 & 5.0
4.0 & 5.0
3.0 (10th Gen) or 4.0 (11th Gen)
3.0 (10th Gen) or 4.0 (11th Gen)
Number of PCIe lanes (processor)
20
20
16 (10th Gen) or 20 (11th Gen)
16
PCIe version (chipset)
3.0 & 4.0
3.0 & 4.0
3.0
3.0
Number of PCIe lanes (chipset)
28 ( 20 x 4.0 & 8 x 3.0)
28 (12 x 4.0 & 16 x 3.0)
24
24
DMI Version
4.0
4.0
3.0
3.0
Number of DMI lines
x8
x8
x8
x4
RAM generation
DDR4 & DDR5
DDR4 & DDR5
DDR4
DDR4
Number of RAM channels
2
2
2
2
Maximum number of RAM slots
4
4
4
4
Maximum RAM
128 GB
128 GB
128 GB
128 GB
Number of SATA 6.0 Gb/s ports up to
8
8
6
6
USB 3.2 Gen 2×2 ports (20Gbps) up to
5
4
3
0
USB 3.2 Gen 2×1 ports (10Gbps) up to
10
10
10
6
USB 3.2 Gen 1×1 ports (5Gbps) up to
10
10
10
10
USB 2.0 ports up to
14
14
14
14
Built-in Wi-Fi
WiFi 6E
WiFi 6E
WiFi 6
WiFi 6
Let's move on to the Asus ROG Maximus Z790 Hero motherboard itself , which belongs to the top ROG sub-brand, so we have almost a flagship (we remember that the most-most in this line is the motherboard with the Extreme suffix, and Hero is one step lower).
The accessories set corresponds to the flagship product: in addition to traditional elements such as a user manual and SATA cables, there is an antenna for the built-in Wi-Fi module, screws for M.2 slots, splitters for connecting backlights, a branded front panel adapter, bonus stickers, a flash drive ", keychain, stands (holders) for additional fans and ROG Hyper M.2 card.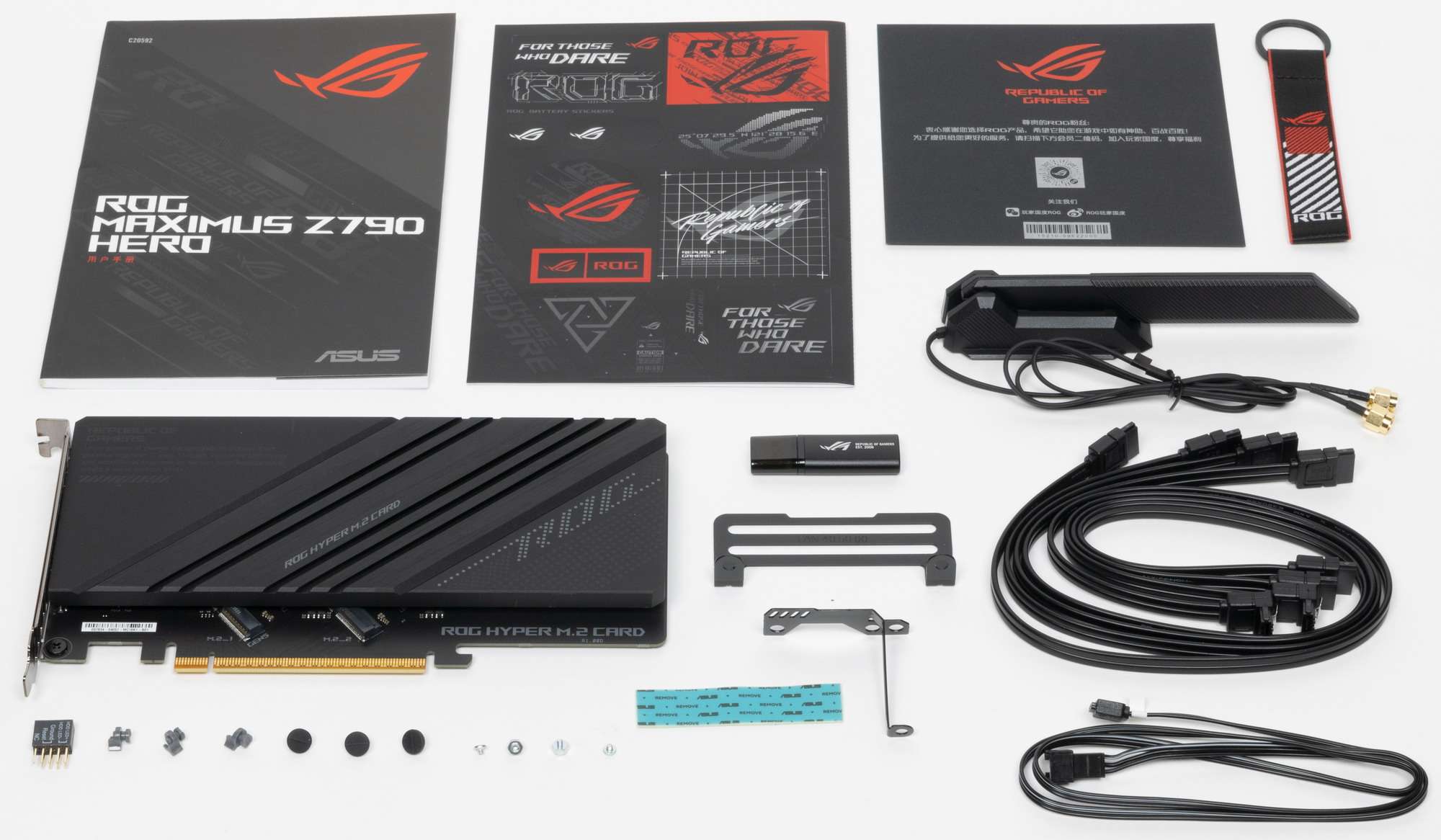 Form factor
ASUS ROG Z790 Hero motherboard is made in ATX form factor, has dimensions of 305x244mm, and it has 9 mounting holes for installation in the case.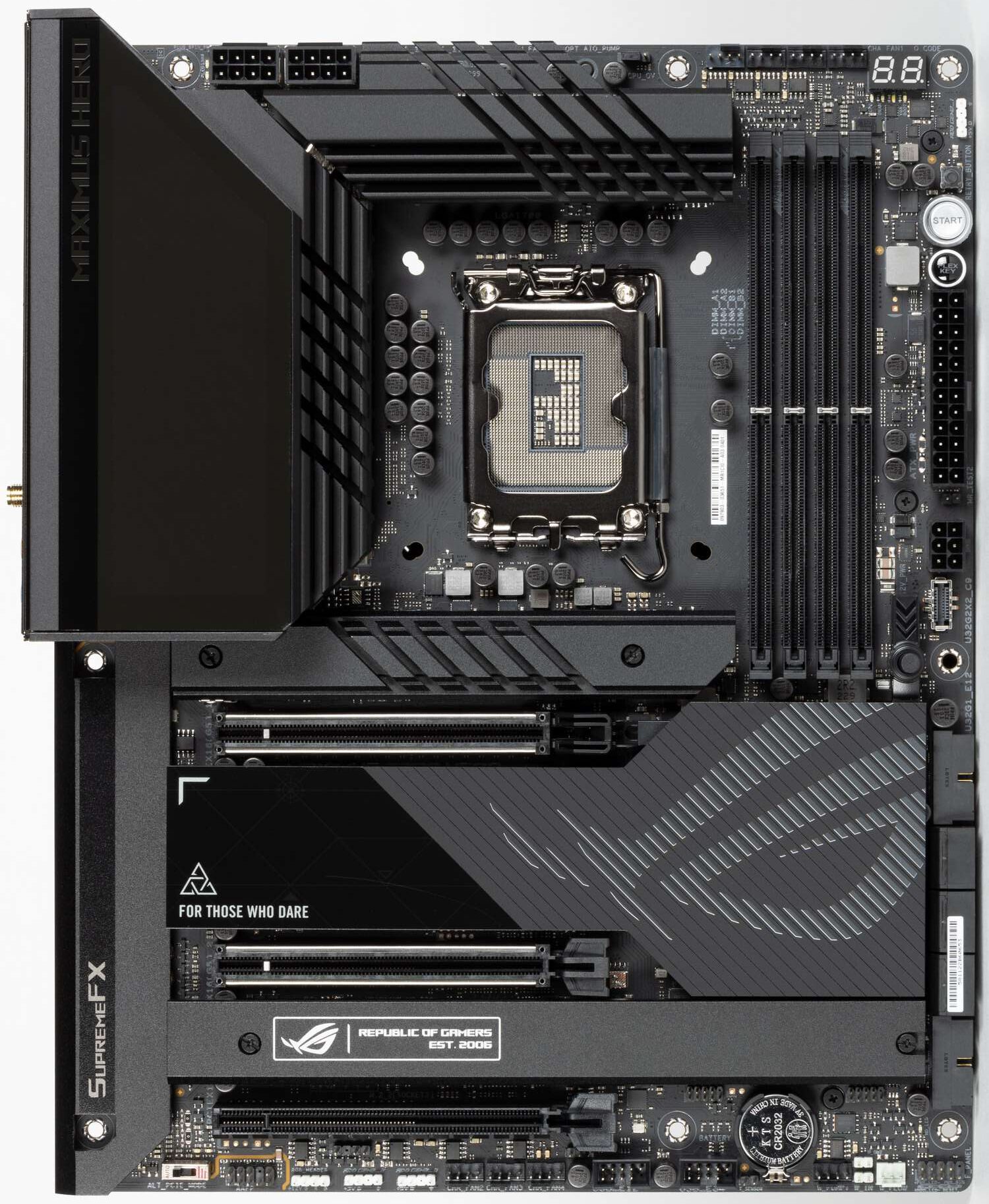 On the reverse side there are several controllers and some traditional logic. The textolite is well processed: at all soldering points, not only the sharp ends are cut off, but everything is well polished. On the back side there is an aluminium plate with a nano-carbon coating. It helps to remove heat from the back side of the PCB through the thermal interface and provides rigidity to the motherboard. And I will once again draw attention to the fact that such a motherboard is unlikely to be installed in a case where not the usual brass bushings are used as supports for motherboards, but pressed out elevations, which (according to experience) are much wider than the recesses in the back plate at the motherboard.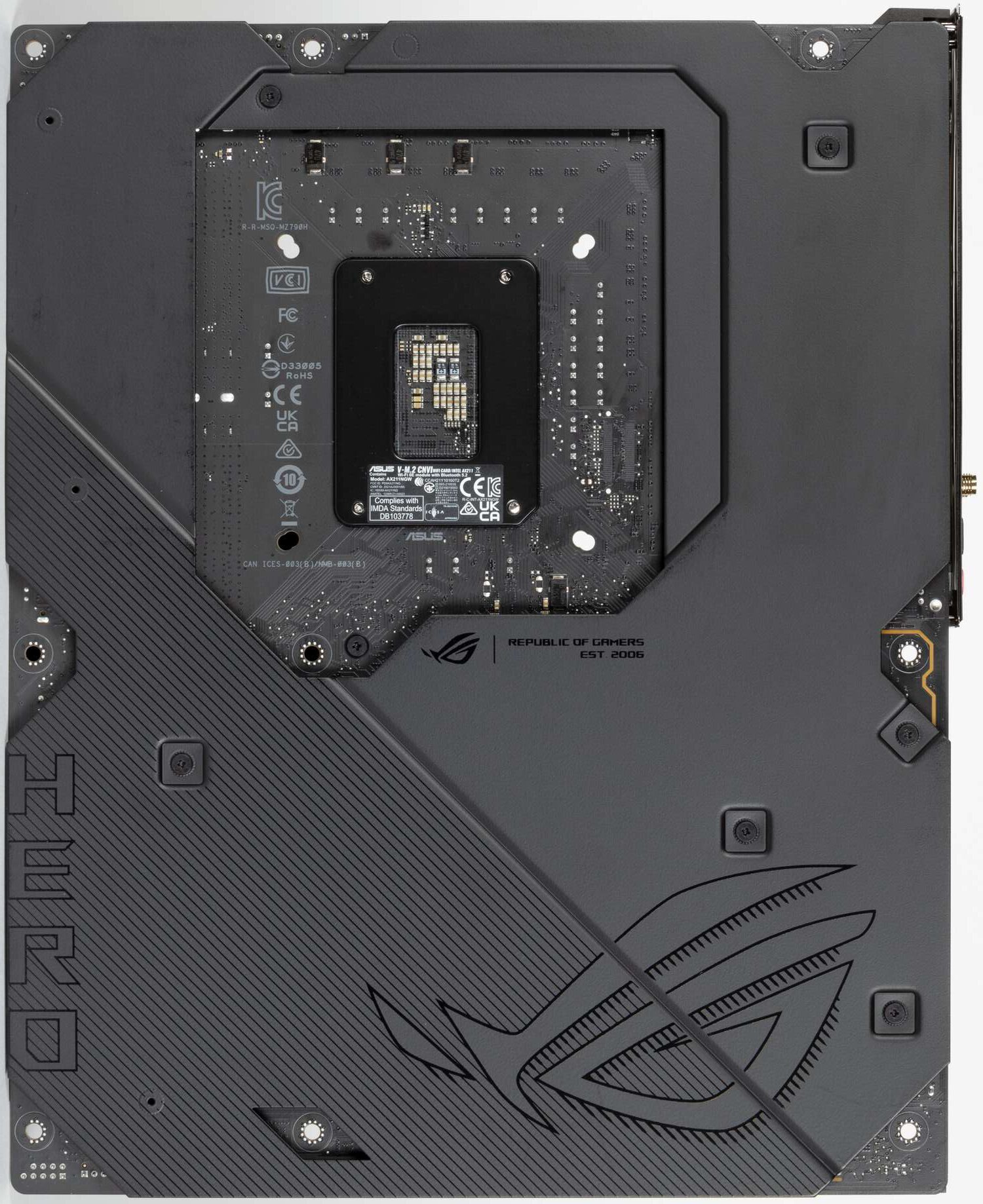 Specifications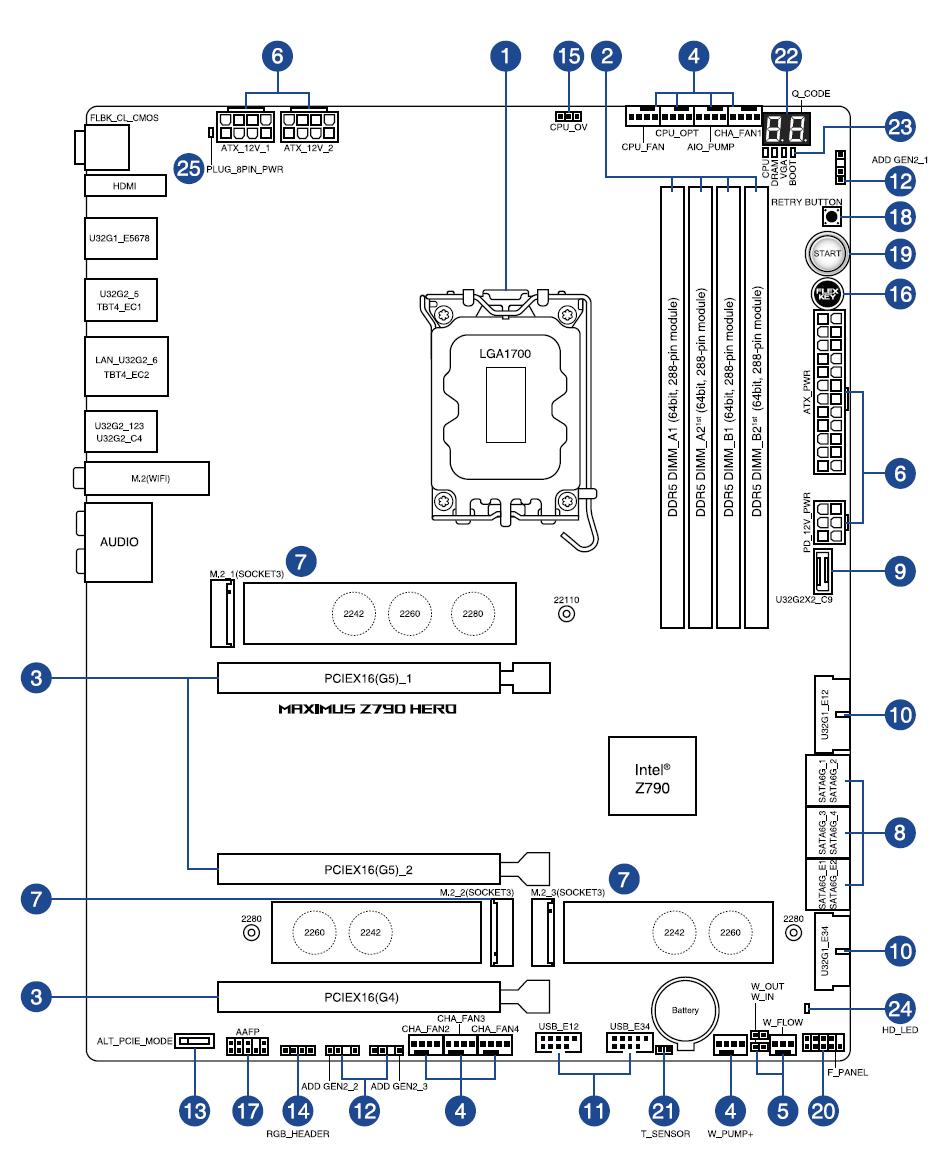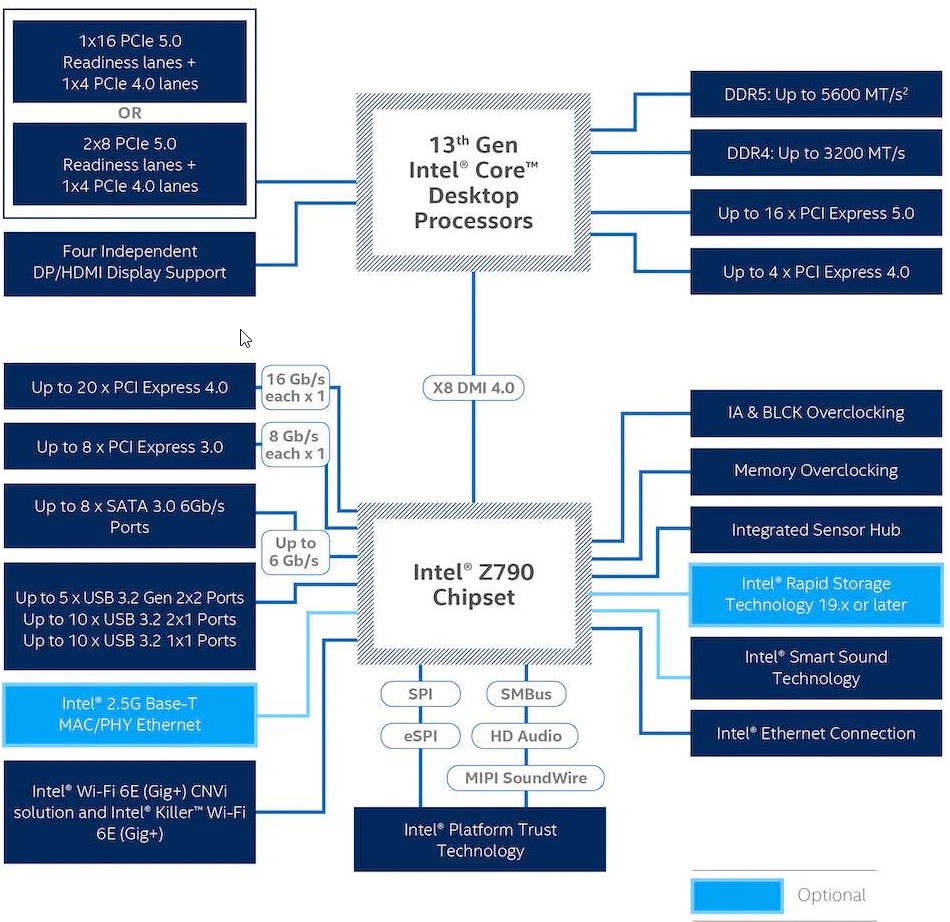 Supported processors
12th/13th generation Intel Core
Processor socket
LGA 1700
Chipset
Intel Z790
Memory
4 × DDR5, up to 7800 MHz (XMP), up to 128 GB, two channels
Audio subsystem
1 × Realtek ALC4082 (7.1, renamed SupremeFX) + ESS ES9218 DAC
Network controllers
1 × Intel I225-V Ethernet 2.5Gbps
1 × Intel Dual Band Wireless AX211NGW (Wi-Fi 802.11a/b/g/n/ac/ax (2.4/6GHz) + Bluetooth 5.2)
Thunderbolt
1 × Intel JHL8540 Thunderbolt 4: 2 × Type-C (TB4 (40 Gb/s), USB 3.2 (20.10 Gb/s))
Expansion slots
2 x PCIe 5.0 x16 (x16, x8+x8 modes)
1 x PCIe 4.0 x16 (x4, x4/x4 mode)
Drive Connectors
6 x SATA 6Gb/s (Z790+ASMedia ASM1061)
1 x M.2 (CPU, PCIe 4.0 x4 for 2242/2260/2280/22110 devices)
1 x M.2 (Z790, PCIe 4.0 x4 for 2242 devices) /2260/2280)
1 × M.2 (Z790, PCIe 4.0 x4/SATA for 2242/2260/2280 devices)
2 × M.2 (ROG Hyper M.2 card)(CPU/Z690, PCIe 4.0/5.0 x4 for 2242/2260/2280/22110 format devices)
USB ports
4 x USB 2.0: 2 x 4 ports internal (AU6260)
4 x USB 3.2 Gen1: 2 x 5 ports internal (ASM1074)
4 x USB 3.2 Gen1: 4 x Type-A (ASM1074)
1 x USB 3.2 Gen2x2: 1 Internal Type-C (Z790)
1 x USB 3.2 Gen2: 1 x Type-C (Z690)
2 x USB 3.2 Gen2: 2 x Type-C (Thunderbolt4)
5 x USB 3.2 Gen2: 5 x Type-A (red) (Z790+AU6260)
Connectors on the rear panel
3 x USB 3.2 Gen2 (Type-C)
5 x USB 3.2 Gen2 (Type-A)
4 x USB 3.2 Gen1 (Type-A)
1 x RJ-45
5 x minijack audio
1 x S/PDIF (optical out)
1 × HDMI 2.1
2 antenna connectors
CMOS reset button
BIOS flashing button – Flashback
Other internal elements
24-pin ATX power connector
2 8-pin EPS12V power connector
1 6-pin PCIe power connector
1 M.2 slot (E-key), occupied by wireless network adapter
1 USB 3.2 Gen2x2 Type-C connector
2 connectors for connection 4 x USB 3.2 Gen1
2 x 4 x USB 2.0
8 x 4-pin fan and water pump
1 x non-addressable RGB
3 x addressable ARGB
1 x front panel audio
1 x OC button Retry
1 PCIe version switch
1 thermal sensor slot
3 connectors for branded Asus CBO pumps
1 connector for control from the front panel of the case
1 Power button
1 Reset button
Form Factor
ATX (305x244mm)
Cost
SGD $1129
Peripheral functionality: USB ports, network interfaces, I/O
Now it's the turn of USB ports and other I/O. And let's start with the back panel, where most of them are displayed.
On the back I/O panel of connections including 1x HDMI (iGPU), 4x USB-A 3.2 Gen1 (5Gb/s), 6 x USB-A 3.2 Gen2 (10Gb/s), 1x USB-C Gen 2 (10Gb/s), 1x 2.5GBase-T (Intel 2.5Gbe), Intel WiFI 6E, 2x Thunderblot 4 USB- C, 5x 3.5mm Audio Jack and 1x S/PDIF. Also present on the rear panel feature for the bios flashback and Clear CMOS is included.
The Asus ROG Maximus Z790 Hero supports 12/13th generation Intel Core processors for the LGA1700 socket (socket).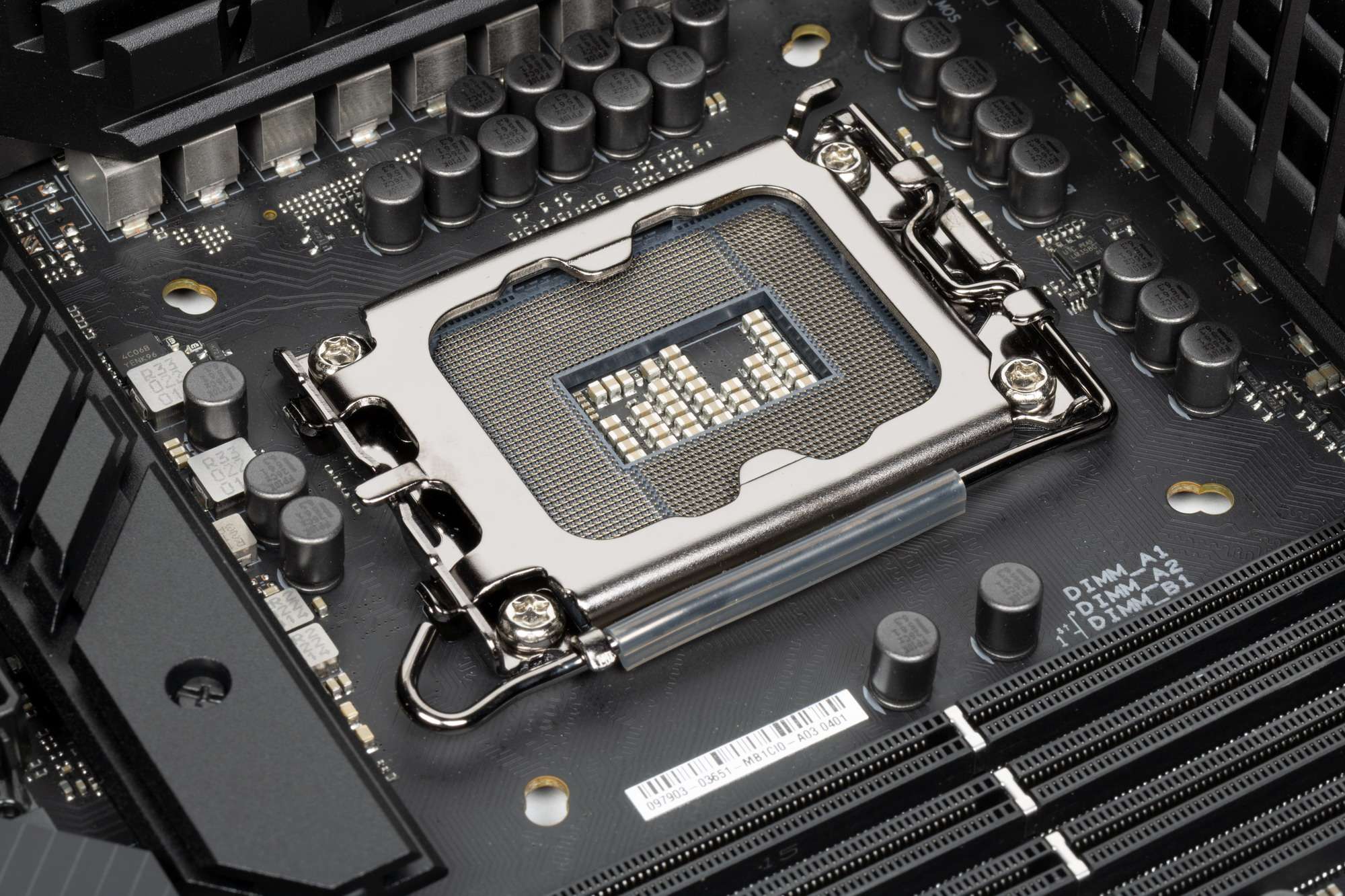 RAM DDR5:
There are four DIMM slots for installing memory modules on the Asus board (for memory to work in Dual Channel, if only 2 modules are used, they should be installed in A2 and B2.. The board supports unbuffered DDR5 (non-ECC) memory, and the maximum memory capacity is 128 GB. Of course, XMP profiles are supported.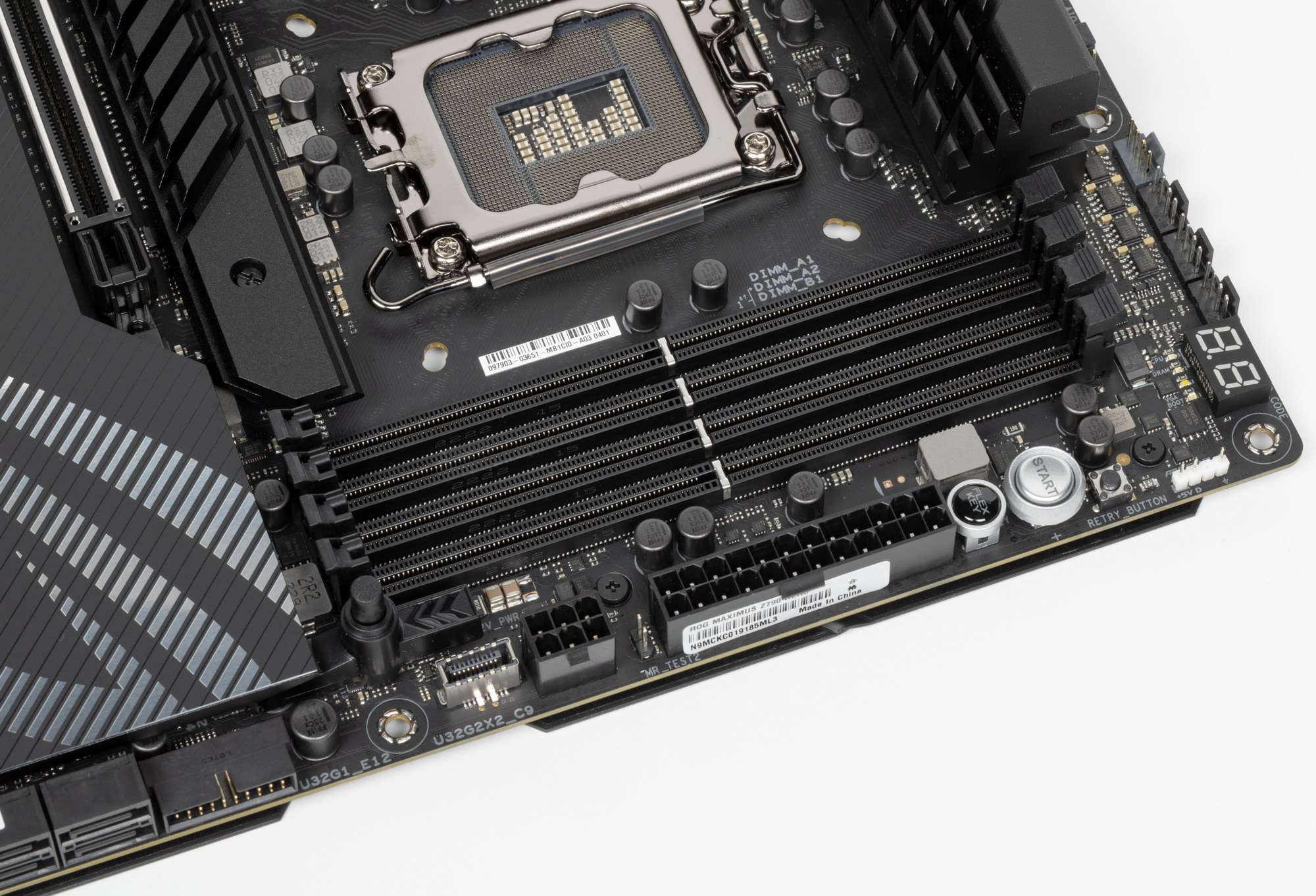 PCI-Express Slot:
There are 3 slots on the board in total: two PCIe x16 (for video cards or other devices) and one PCIe x16 (but actually having 8 lanes). If I have already told about the first two PCIe x16 (they are connected to the CPU), then PCIe x16_3 is connected to the Z690, and there is one very important point.
Despite the fact that the slot is de facto x8, all 8 lines are designed for use with the ROG Hyper M.2 card that comes with the board, which offers two additional M.2 slots (more on that later). If any other card is used in this PCIe x16_3 slot, then only 4 lanes will be available, that is, the slot will turn into PCIe x4. Of course, PCIe version 4.0 is supported.
As you can see, this motherboard has a redistribution of PCIe lines between slots, so LeRain JYS13008 multiplexers are in use.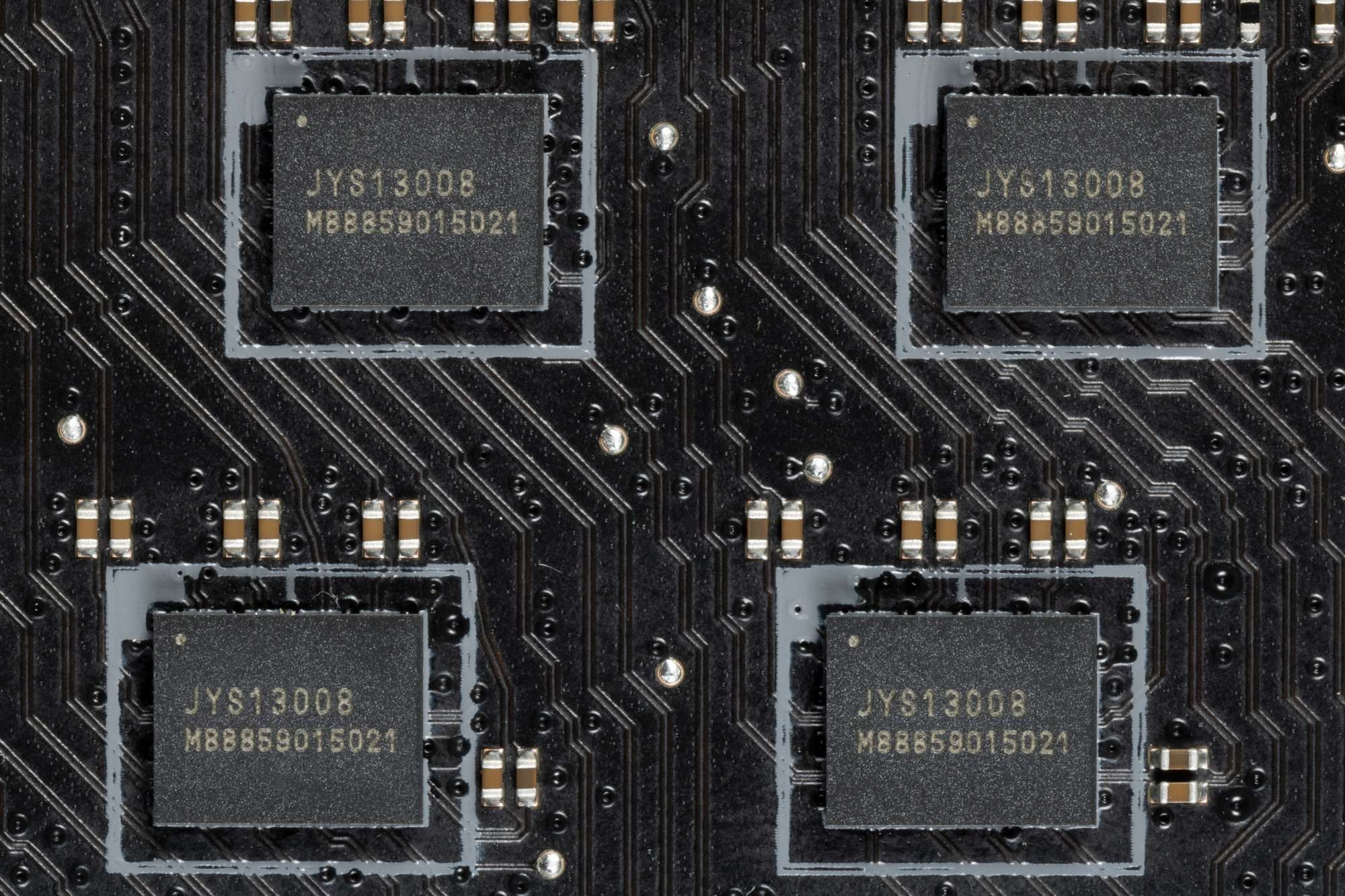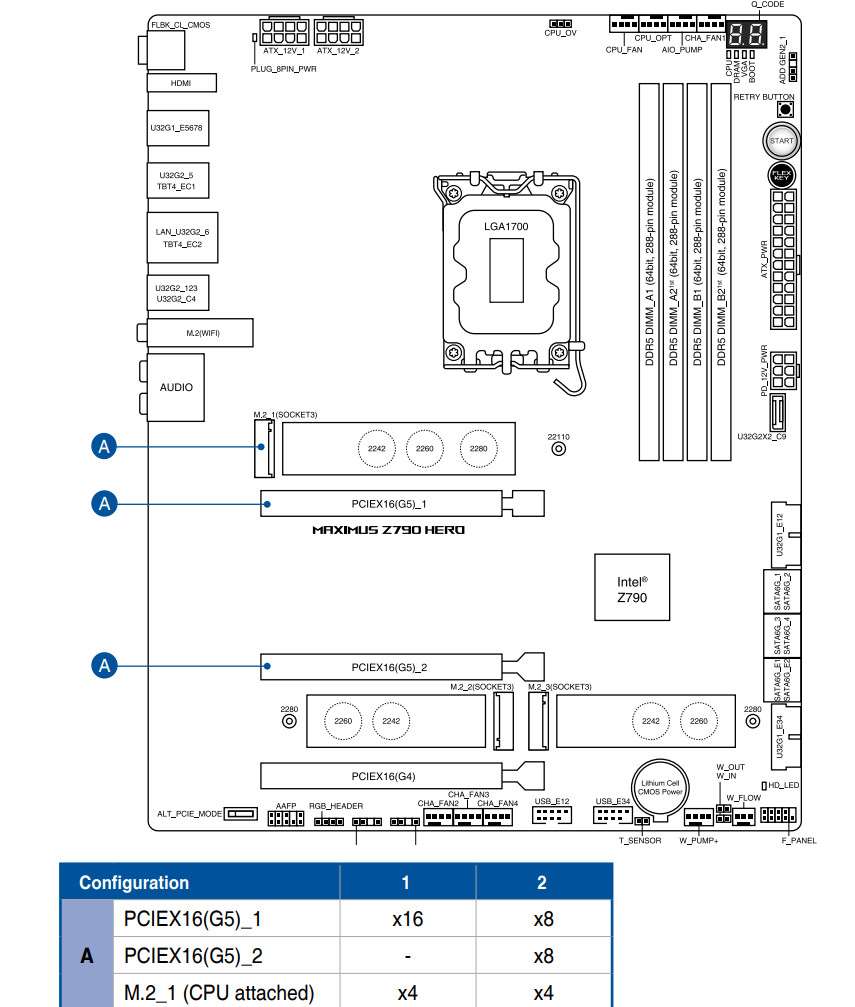 The first two PCIe x16 slot has stainless steel reinforcement that increases durability (which can be important if you change graphics cards quite often, but more importantly, such a slot can more easily withstand bending loads in case of installing a very heavy top-level graphics card. In addition, such protection protects the slot from electromagnetic interference.
The new Q-Release is a new eject mechanism for ASUS motherboards with graphics card PCIe slots. It "unlocks the first PCIe slot's security latch with one tap, greatly simplifying the process of detaching a PCIe card."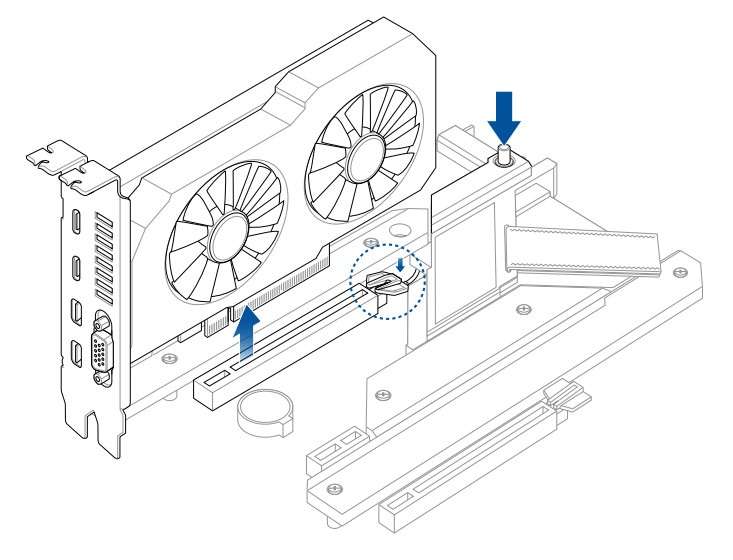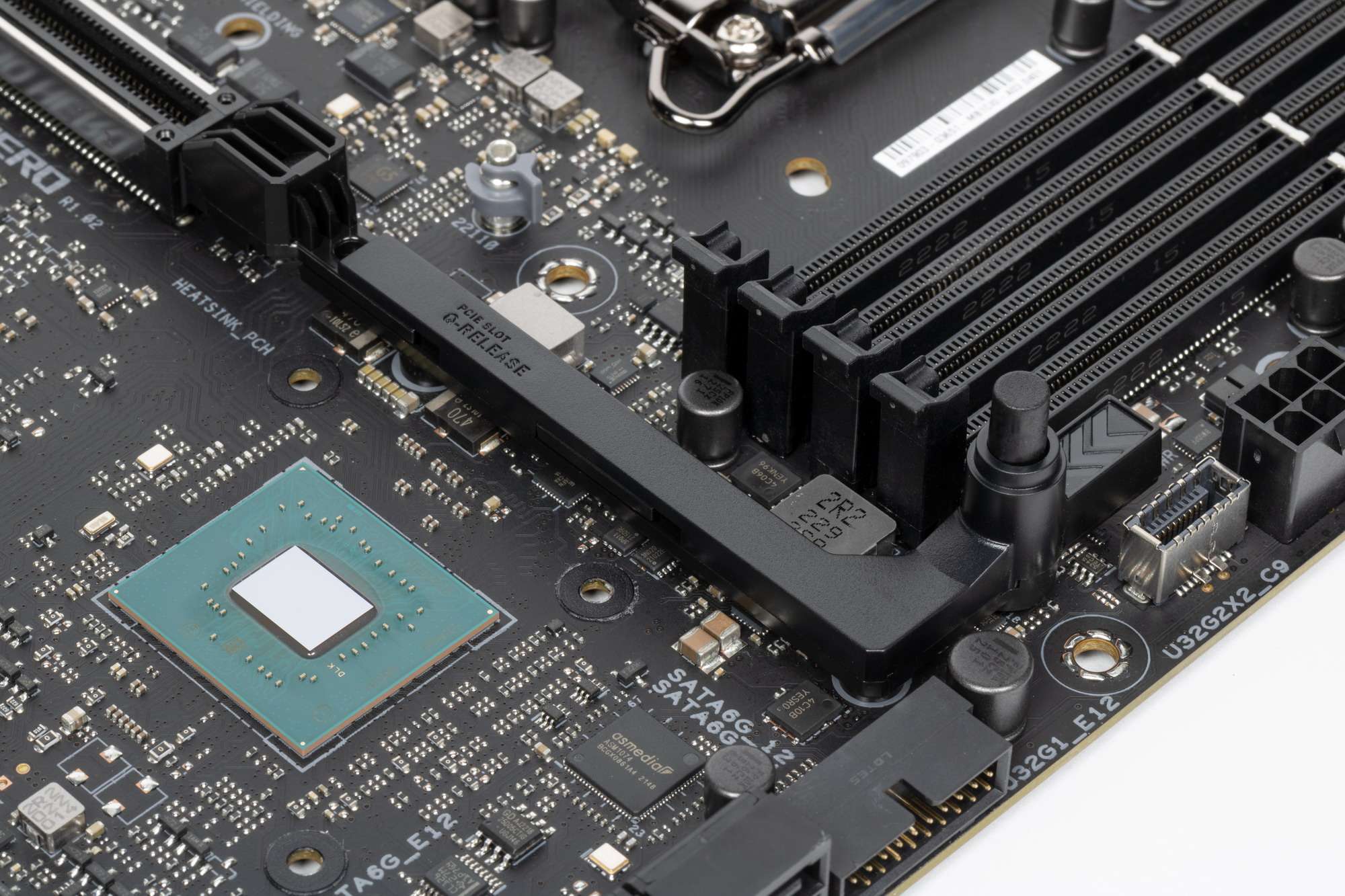 Storage:
In total, the board has 6 Serial ATA 6 Gb / s connectors + 3 slots for drives in the M.2 form factor. 4 SATA 1,2,3,4 ports are implemented through the Z790 chipset and support RAID creation.

And two SATA 5 & 6 ports (marked as E1, E2) are implemented through the ASM1061 hub from ASMedia (1 lane PCIe line from Chipset Z790).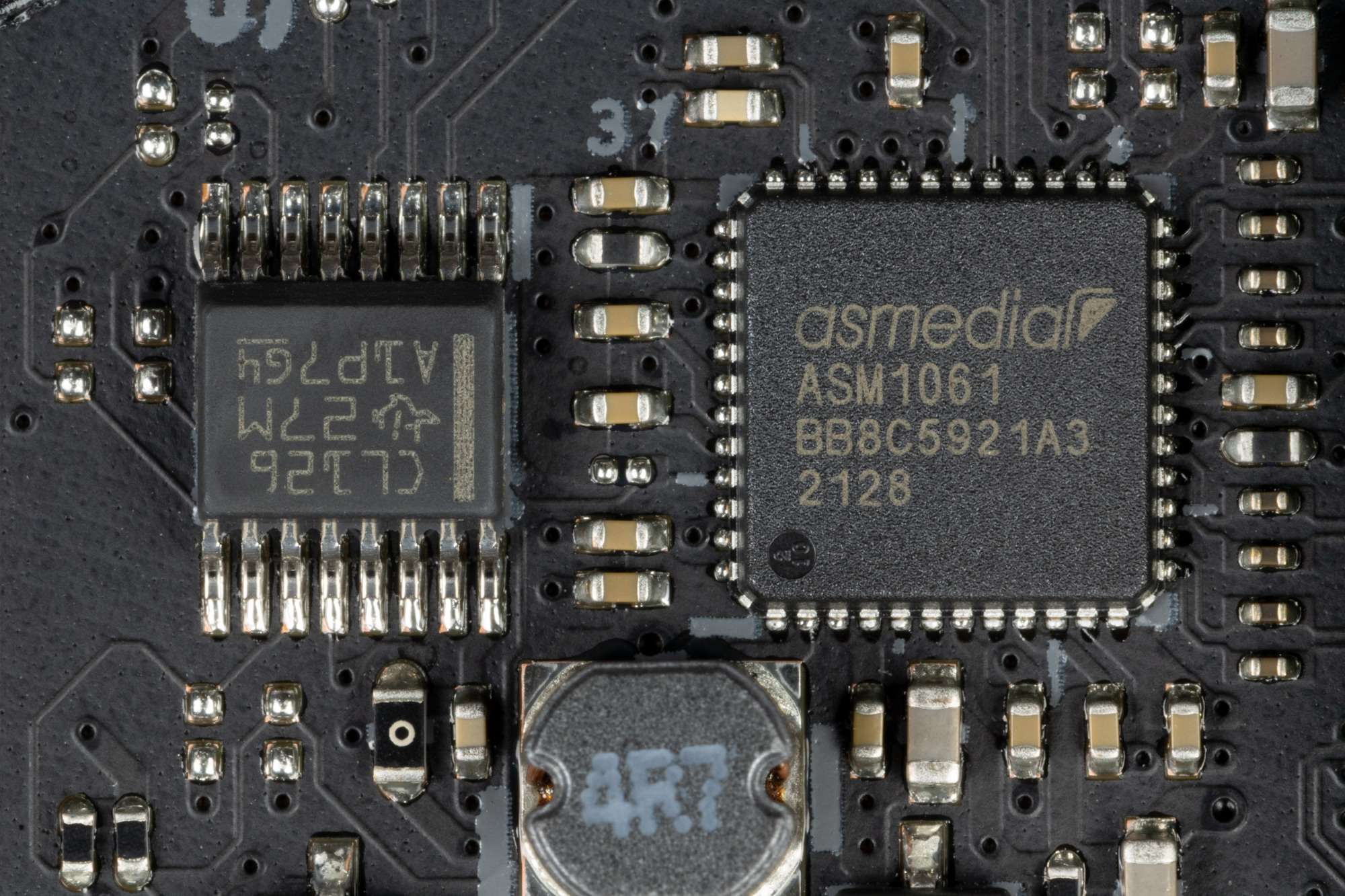 The motherboard has 3 M.2 storage support.
The second and third M.2 slots (M2_2, M2_3) receive data from the Z790 chipset, and the first one receives data from the CPU (PCIe 4.0). At the same time, only M2_3 supports modules with any interface, while all the others work with modules with only a PCIe interface.
Slots M.2_2 and M.2_3 support module sizes: 2242/2260/2280, and M2_1 allows you to install modules up to 22110 inclusive. On all M.2, you can organize RAID, and also use it for Intel Optane Memory. Of particular note is the new way of attaching M.2 drives to the slots: through twist locks mounted on racks, which eliminates those very small screws that are easy to lose.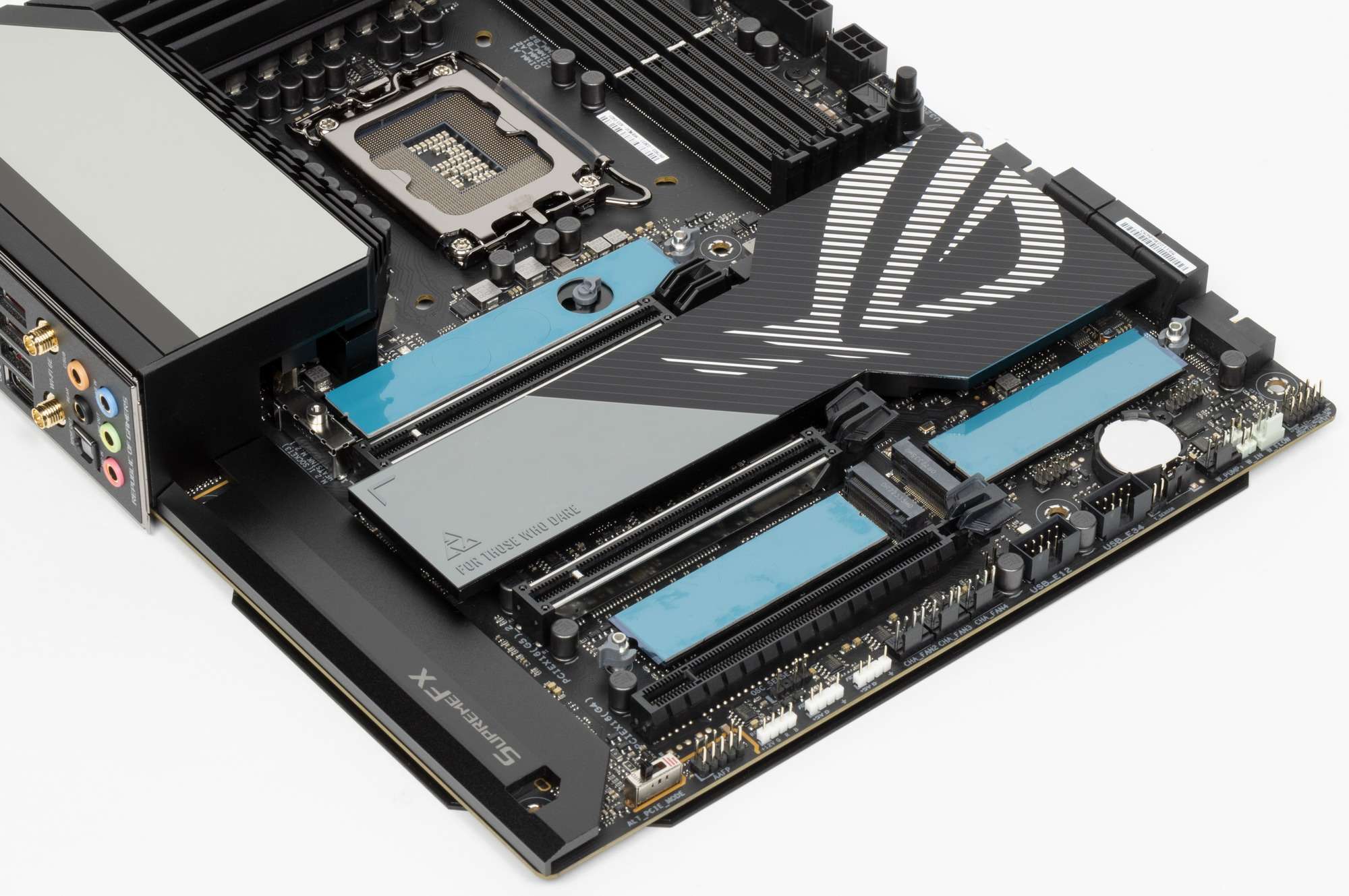 In the package included a ROG Hyper M.2 expansion card, which gives an additional two M.2 slots.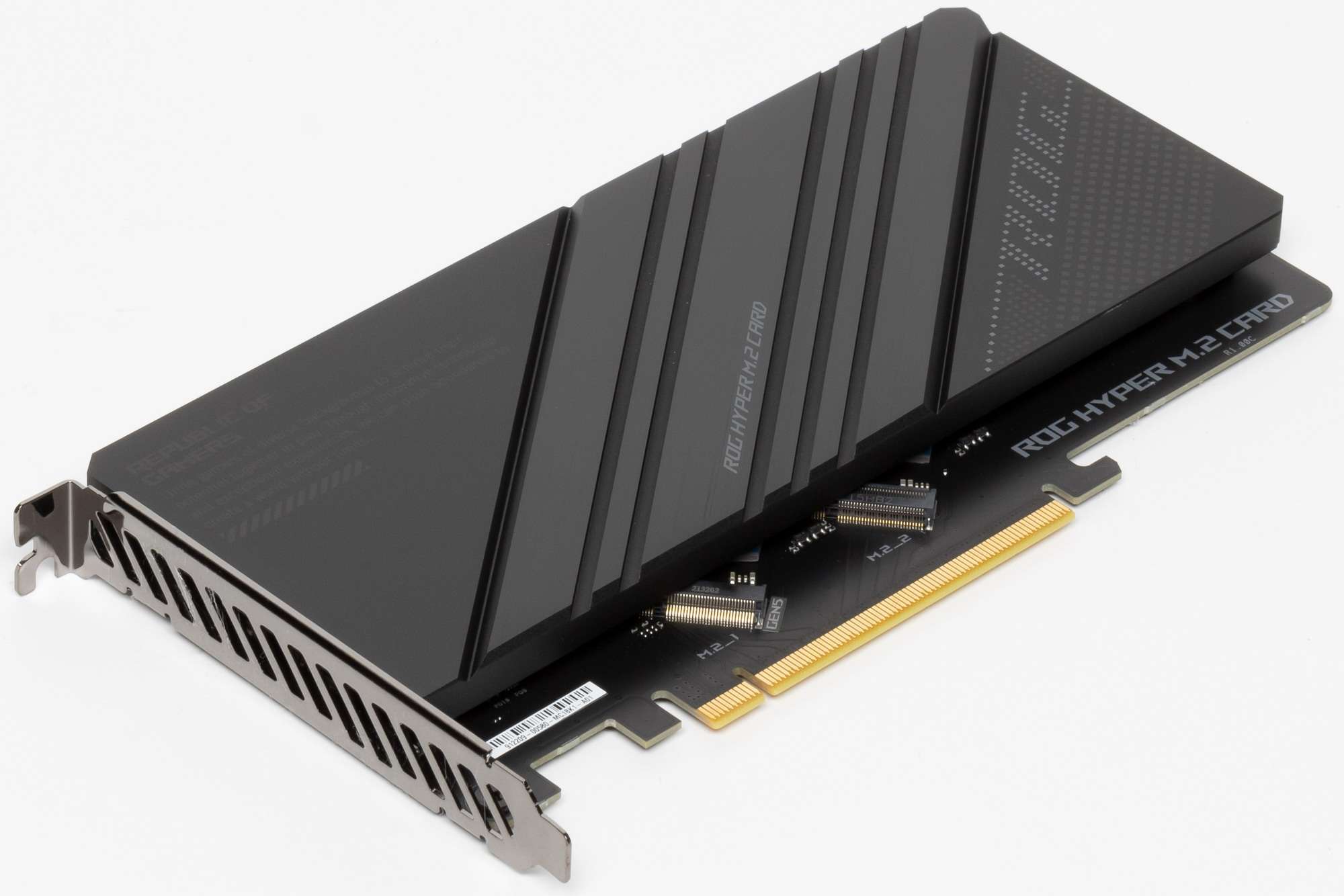 ROG Hyper M.2 card is basically designed for use in PCIe x16_3, that's when this slot will give out 8 PCIe 4.0 lanes (each Hyper M.2 slot gets x4).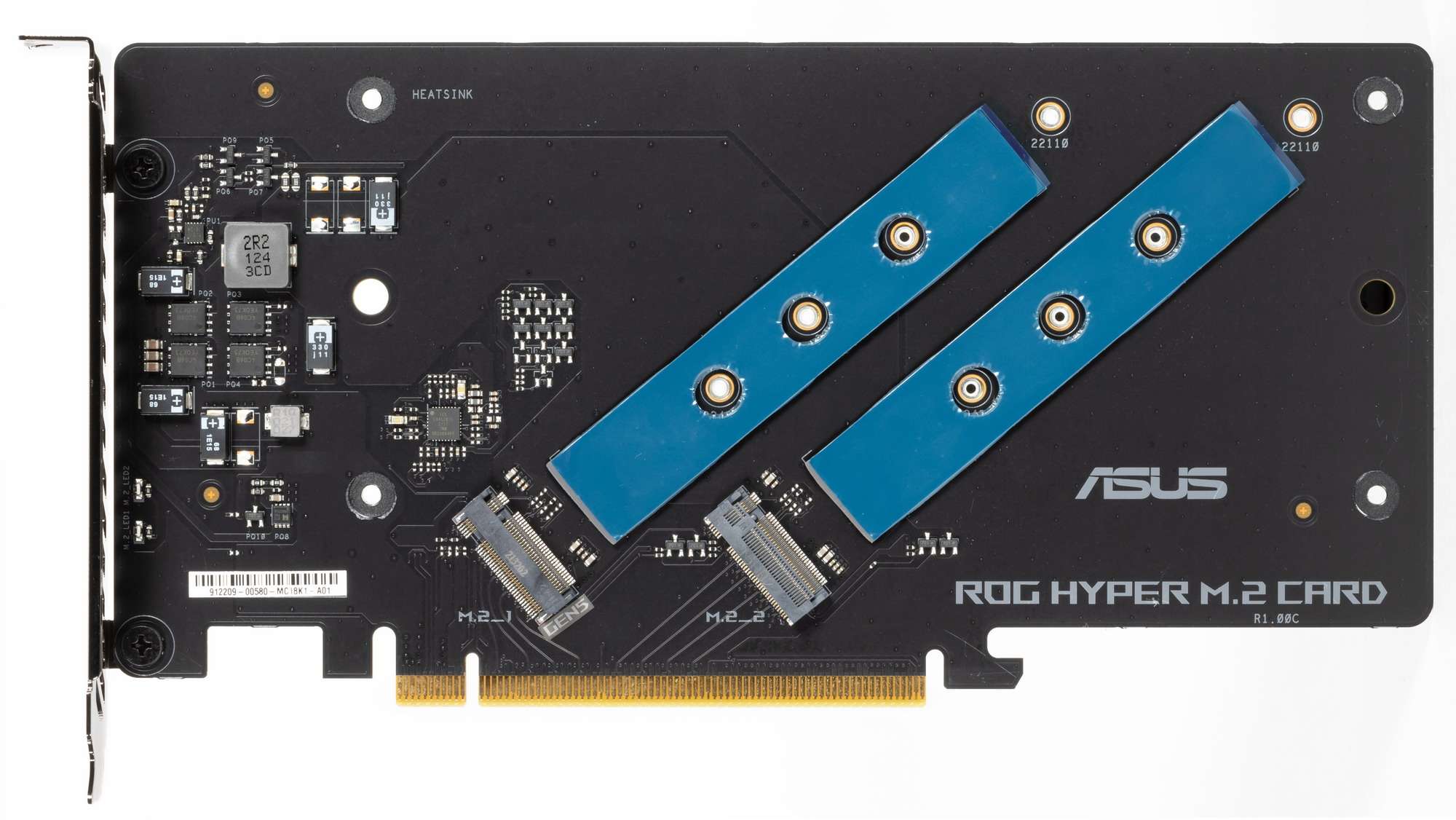 Audio: SupremeFX ALC4082
The ROG Hero using ALC4082 audio chip from Realtek. It's support high definition audio 32-bit / 384 kHz characteristics and provides up to 7.1 channel audio output.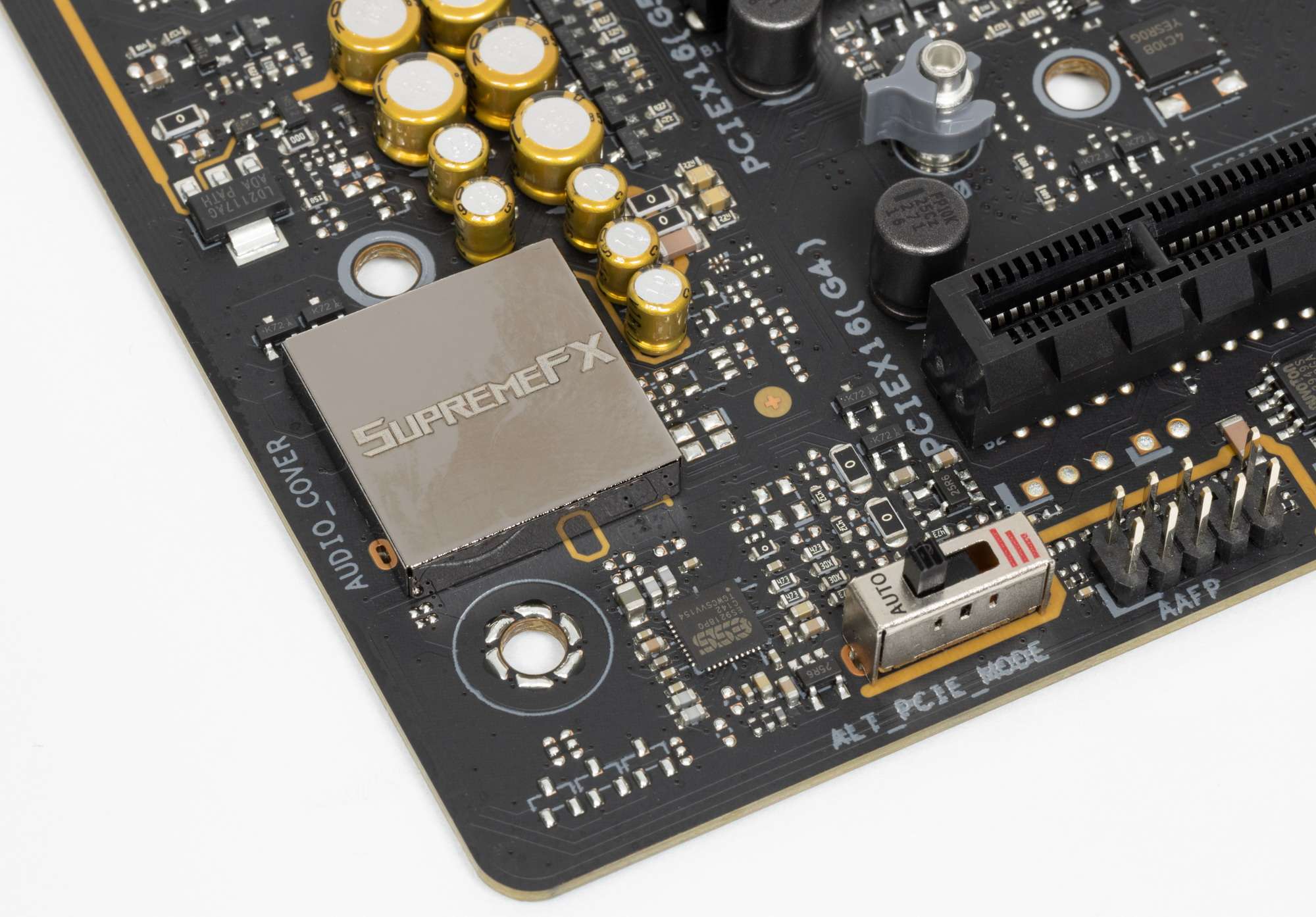 As normal for ASUS to cover the codec chip with a metal cap with its own name for the SupremeFX audio subsystem.
The DAC uses an ESS Sabre9218 and an oscillator to ensure accurate DAC operation.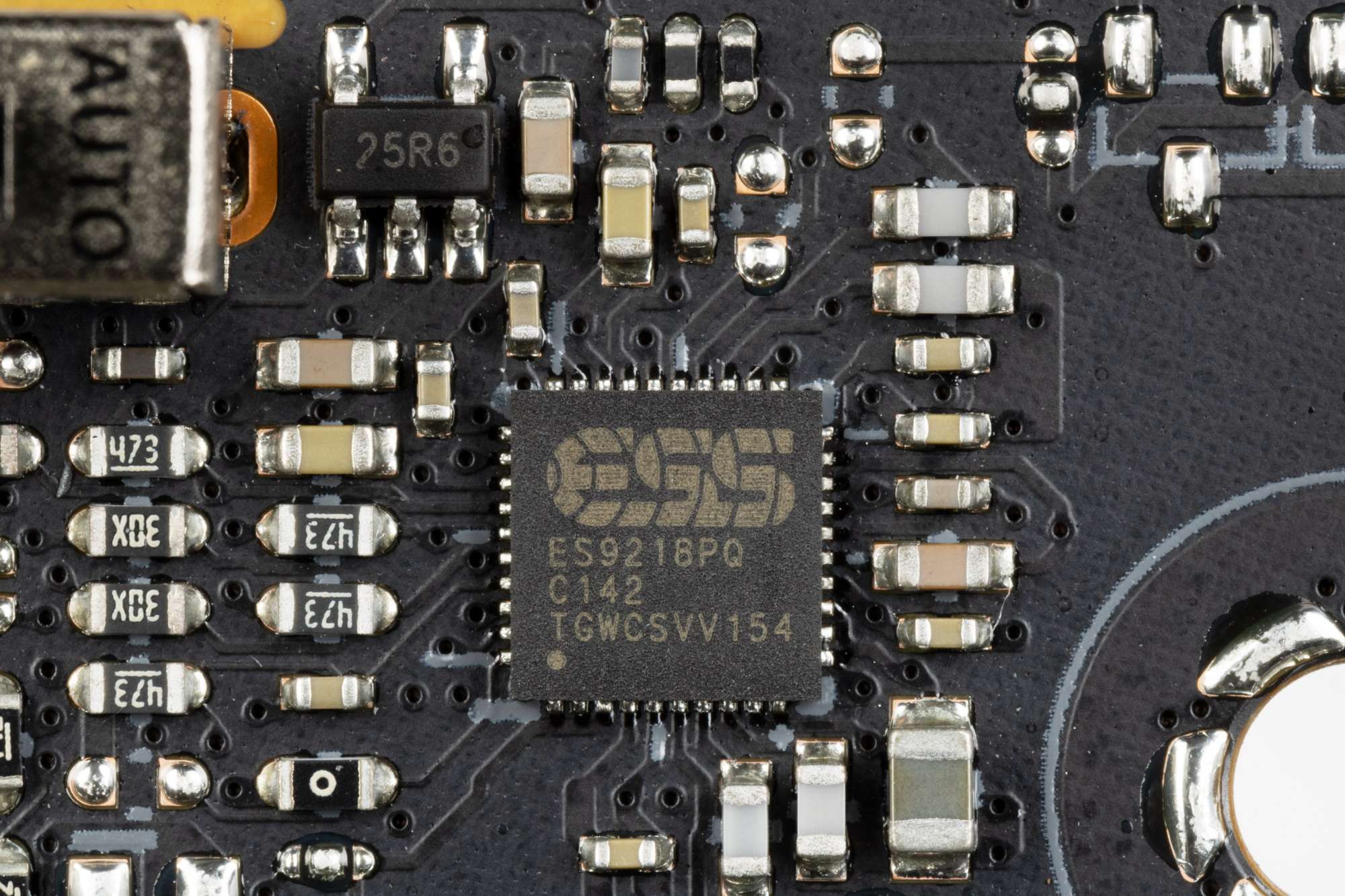 There is no operational amplifier.
The board's audio circuits use Nichicon Fine Gold audiophile capacitors.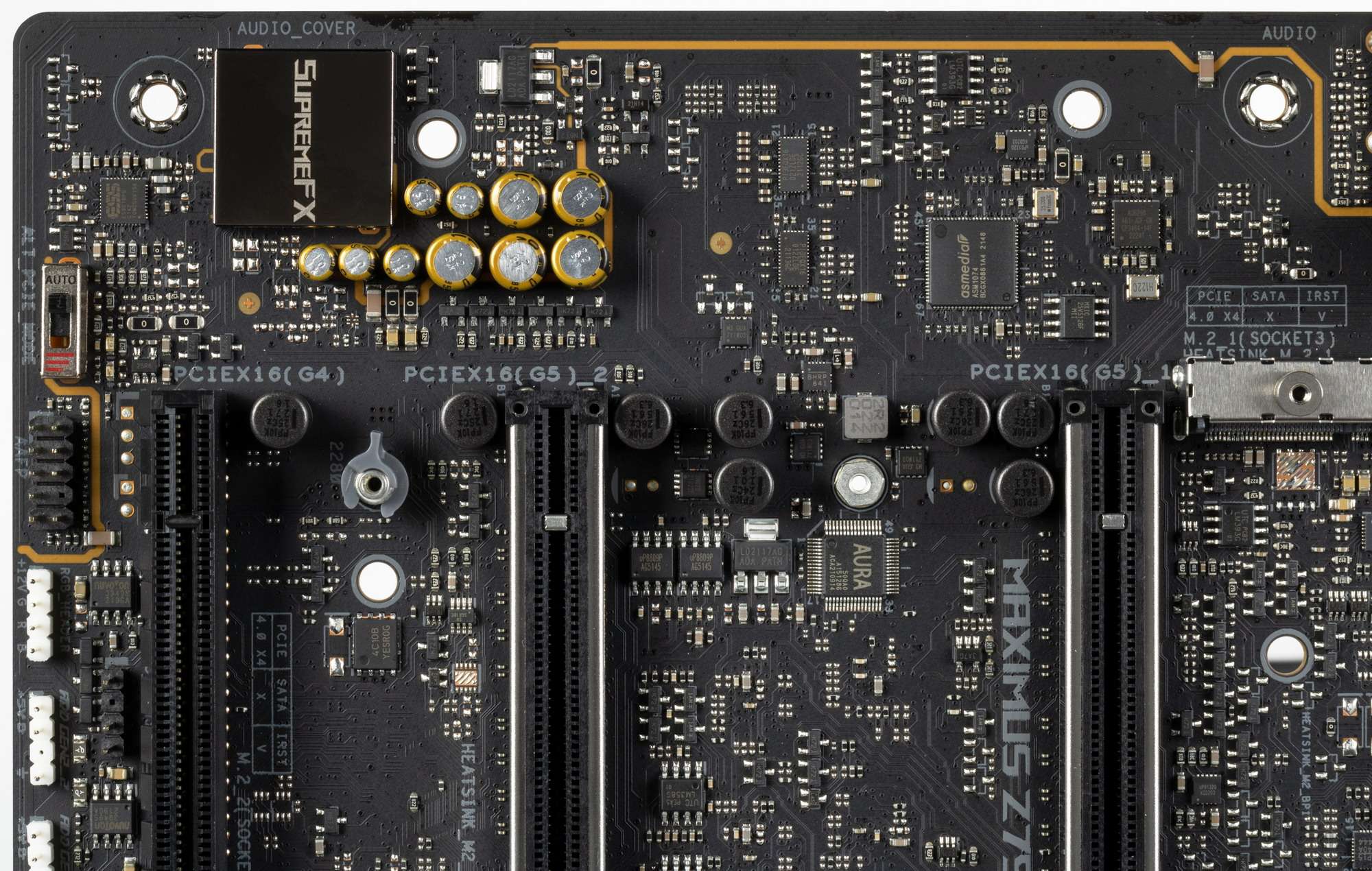 Power Connector & CPU VRM
There are 4 connectors for powering the board: in addition to the 24-pin ATX (it is on the right side of the board (on the left in the photo), there are two more 8-pin EPS12V and one 6-pin PCIe (to support the power supply of especially powerful video cards, installed in the first two PCIe x16 slots, as well as USB 3.2 ports through which mobile devices can be charged in fast charging mode).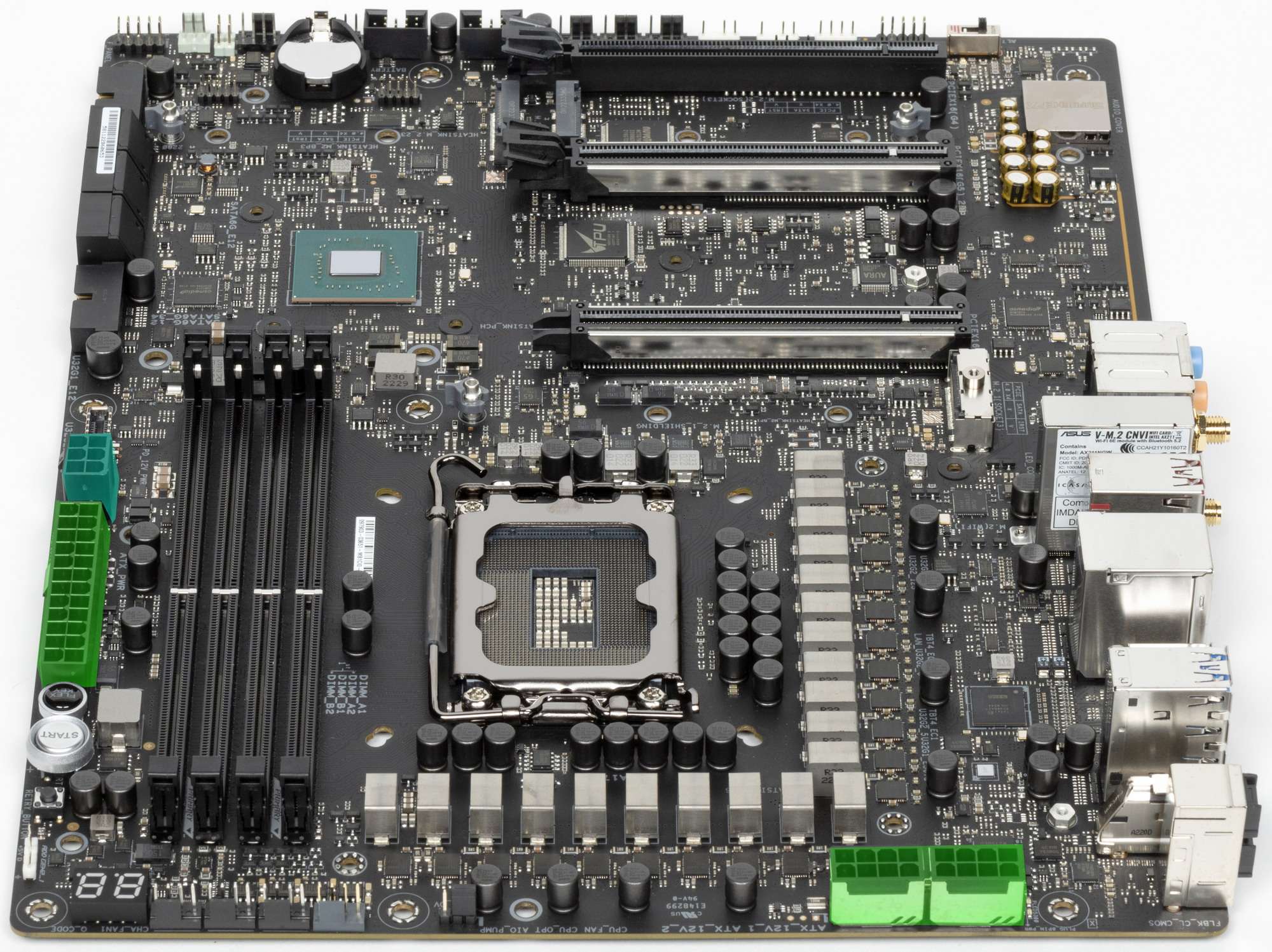 The processor power delivery according to the 18+2+1 scheme (21 phases in total, 18 for VCore, 2 for VCCIO and 1 for the integrated graphics core).
Each phase channel has a super ferrite choke and an ISL99390 MOSFET from Renesas at 90A.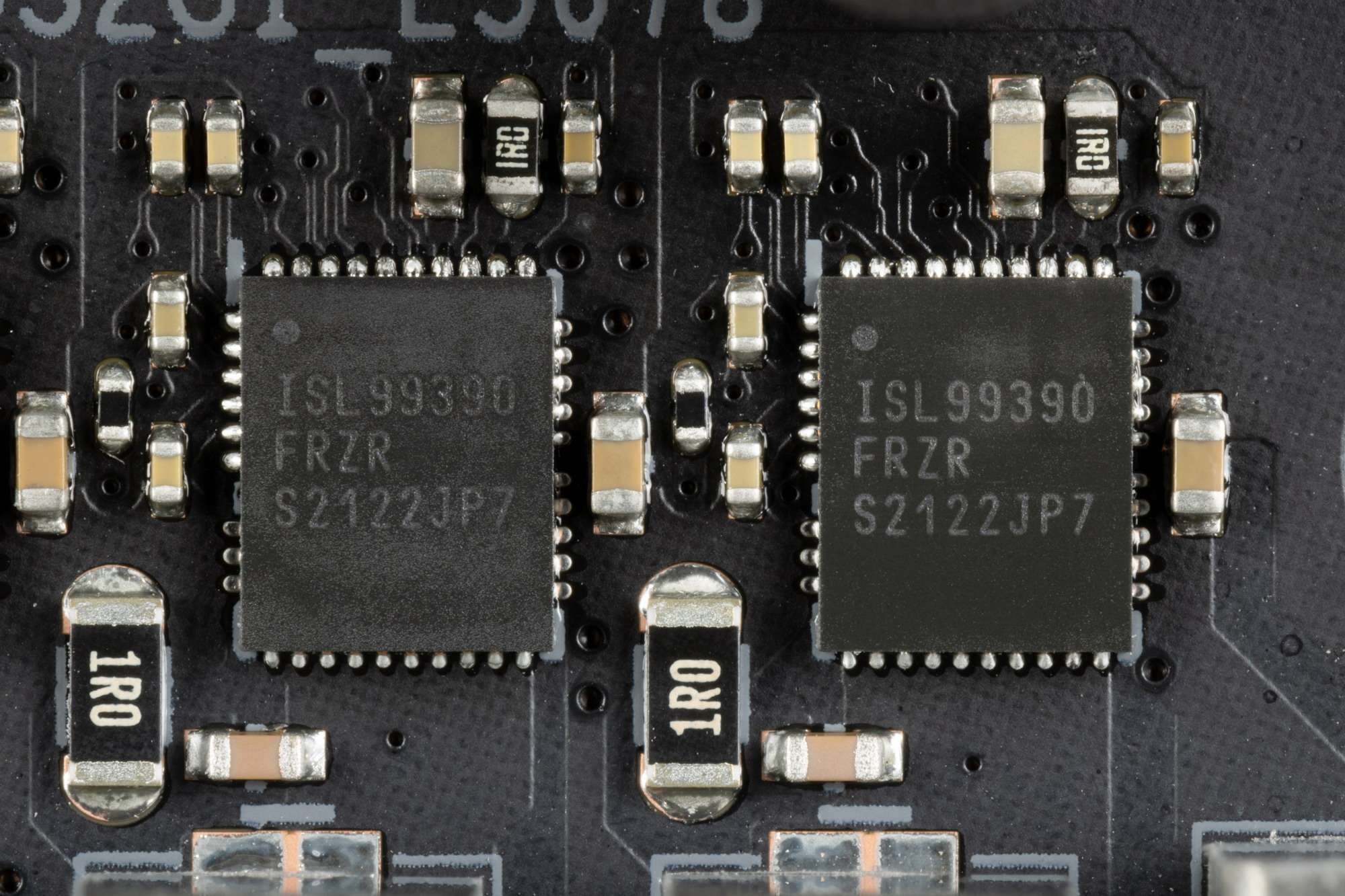 The circuit is controlled by a Renesas RAA229131 PWM controller with a maximum of 20 phases.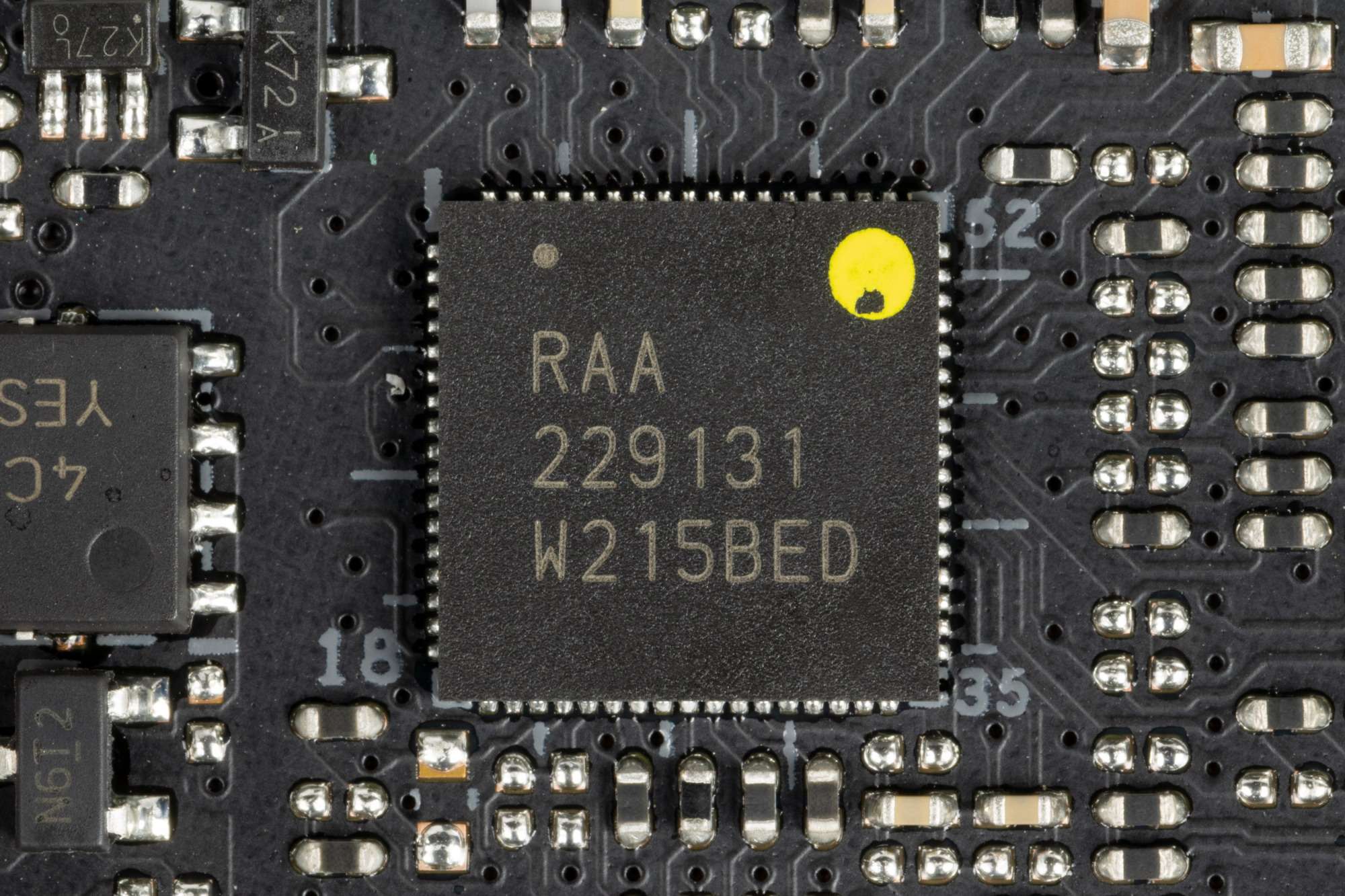 It is well known that ASUS don't use doublers on their ROG board, because most PWM controllers can work with 8 (rarely 12) phases. On almost all ASUS motherboards of the middle and top levels, you can find a proprietary digital TPU controller, which is just engaged in smart assemblies of power phases for the PWM controller. In particular, here we have: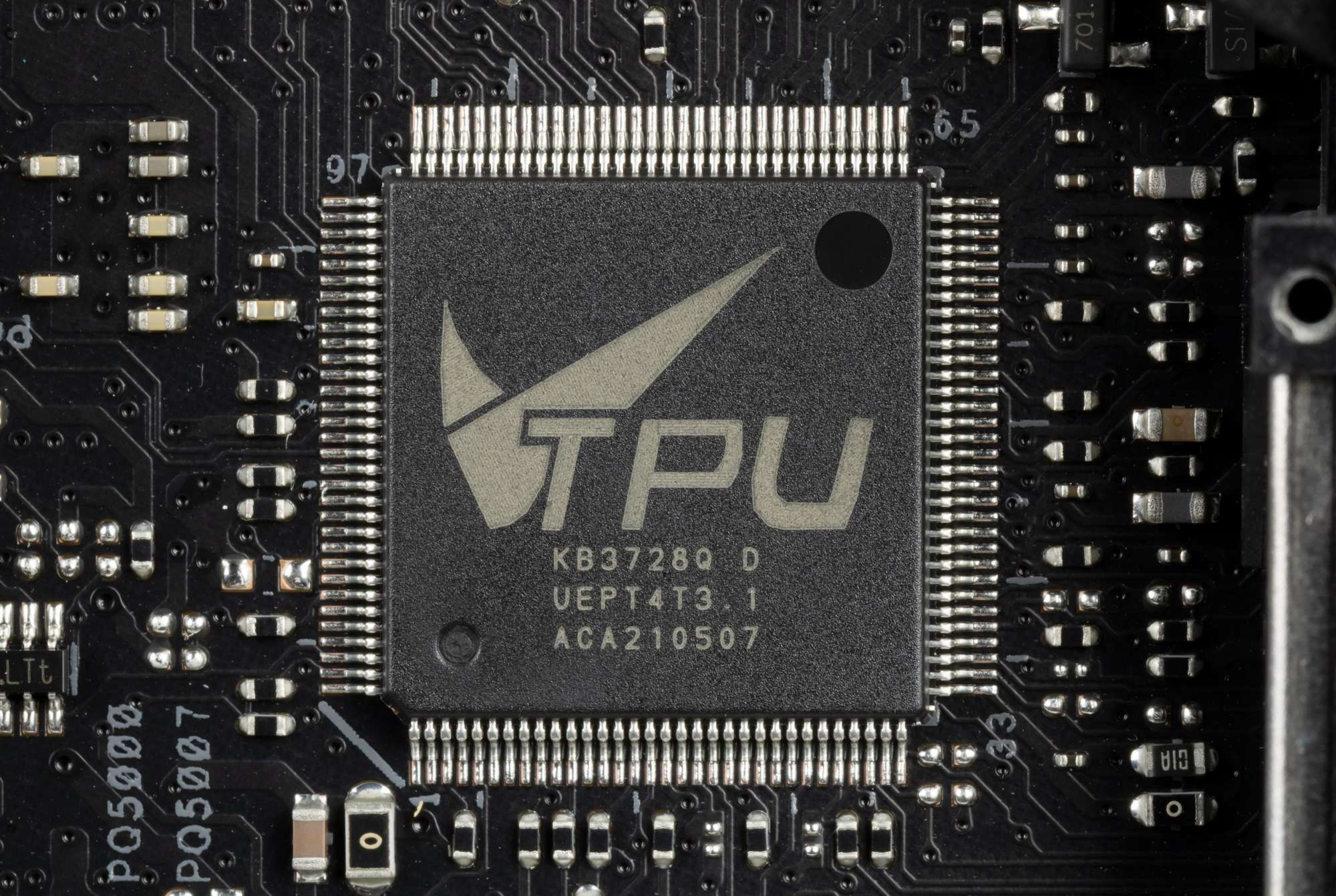 The VCCSA has its own separate two-phase power supply, controlled by the MP2940A PWM controller from Monolithic Power Systems.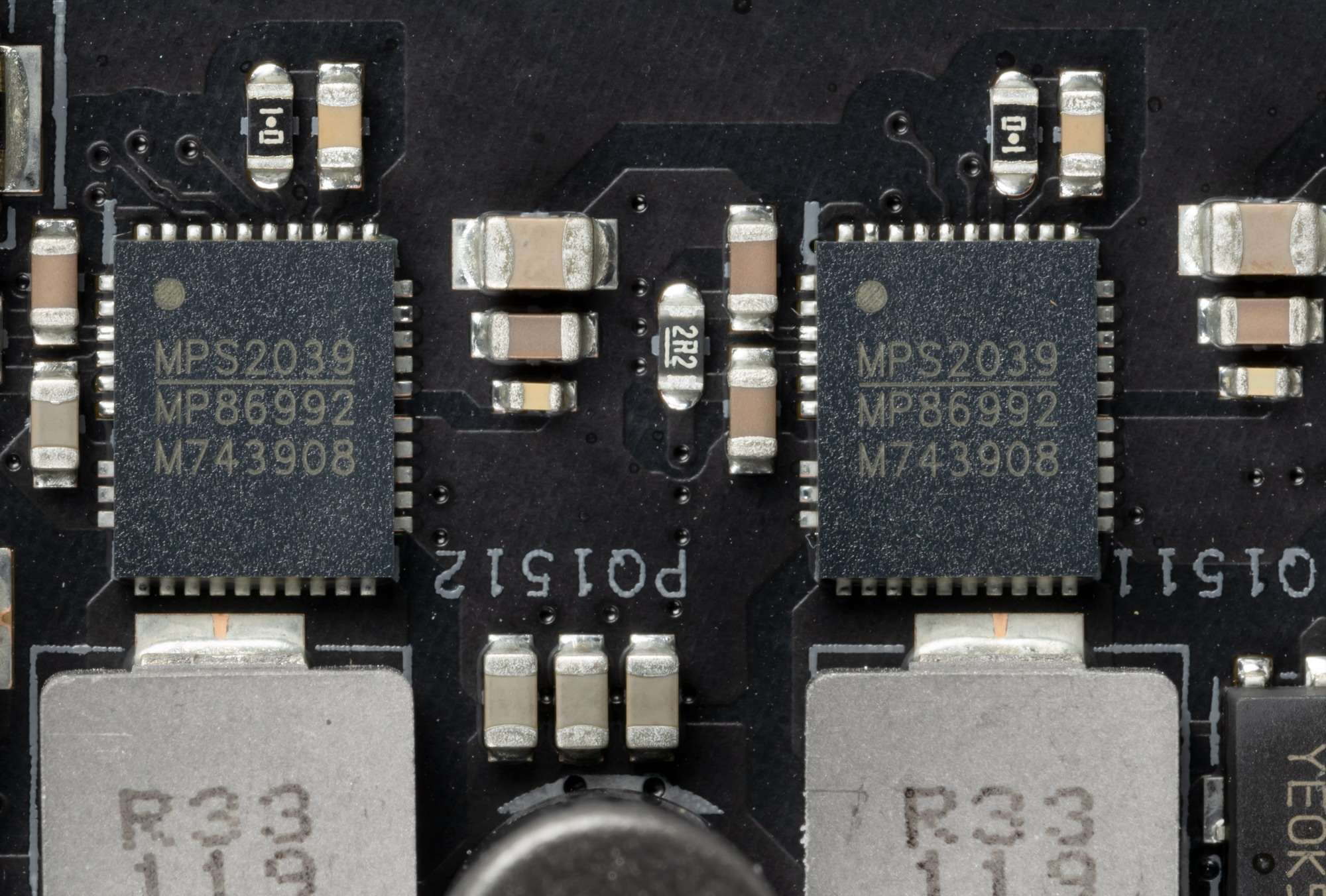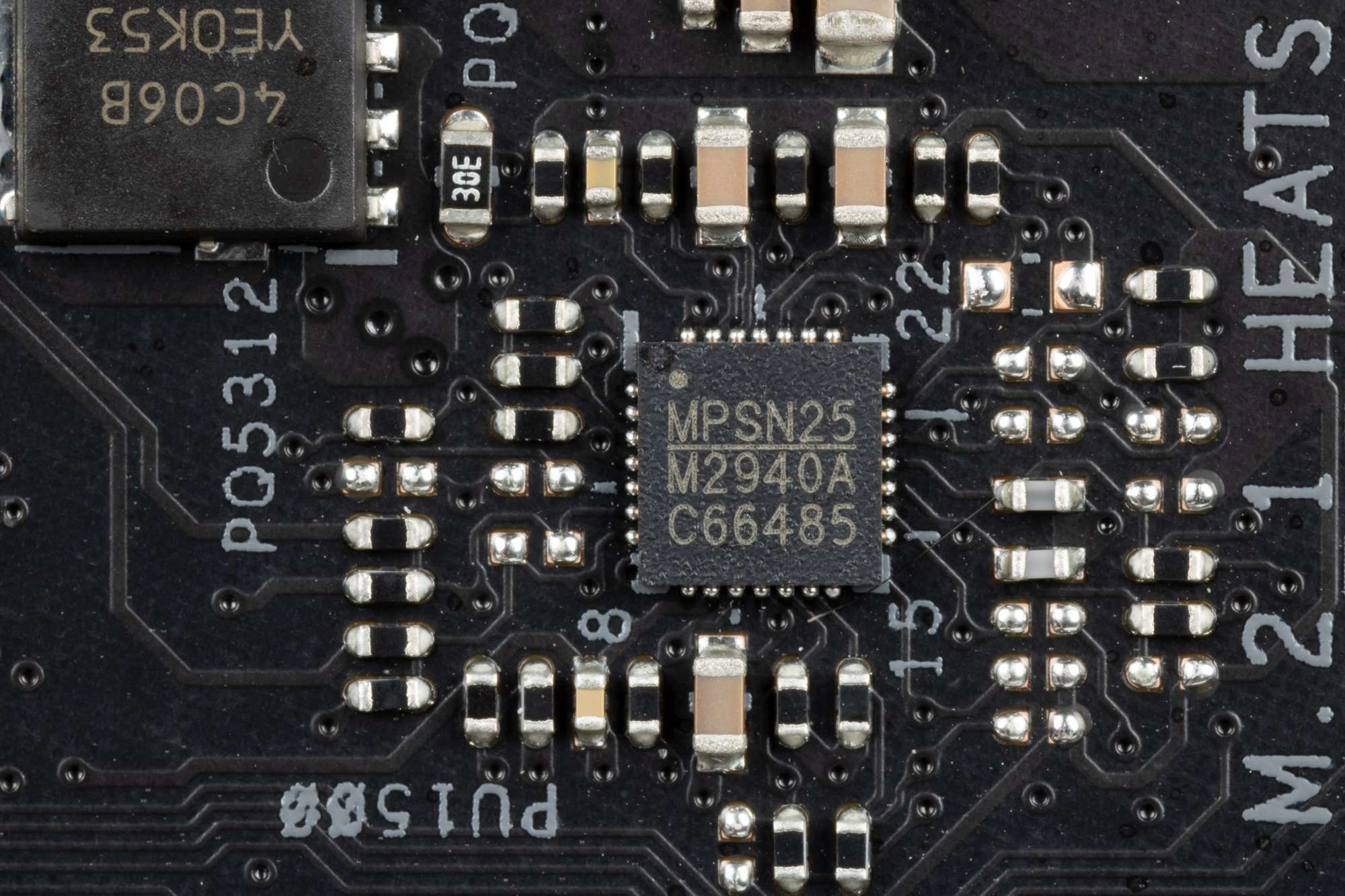 The Heatsink on the ROG Hero motherboard.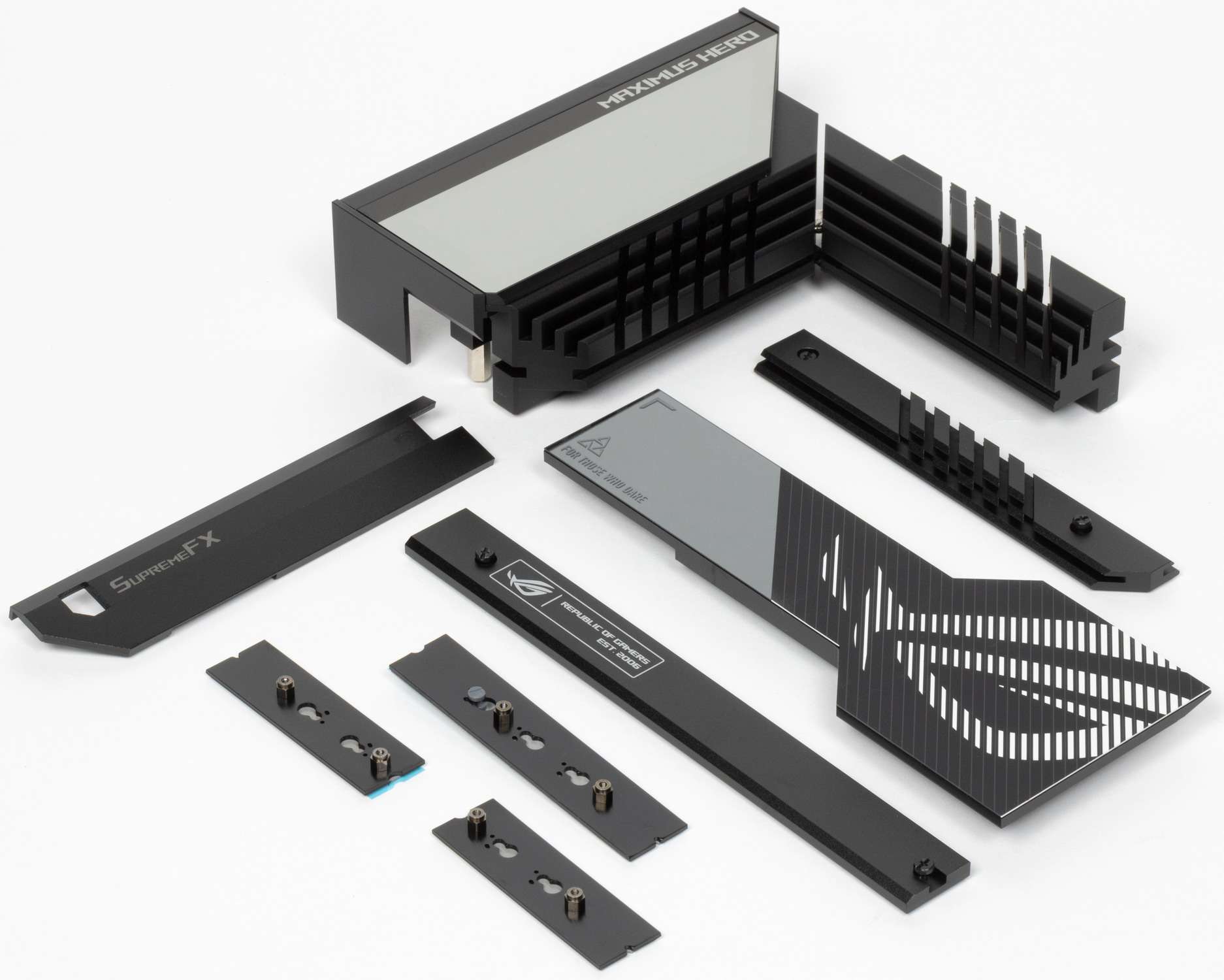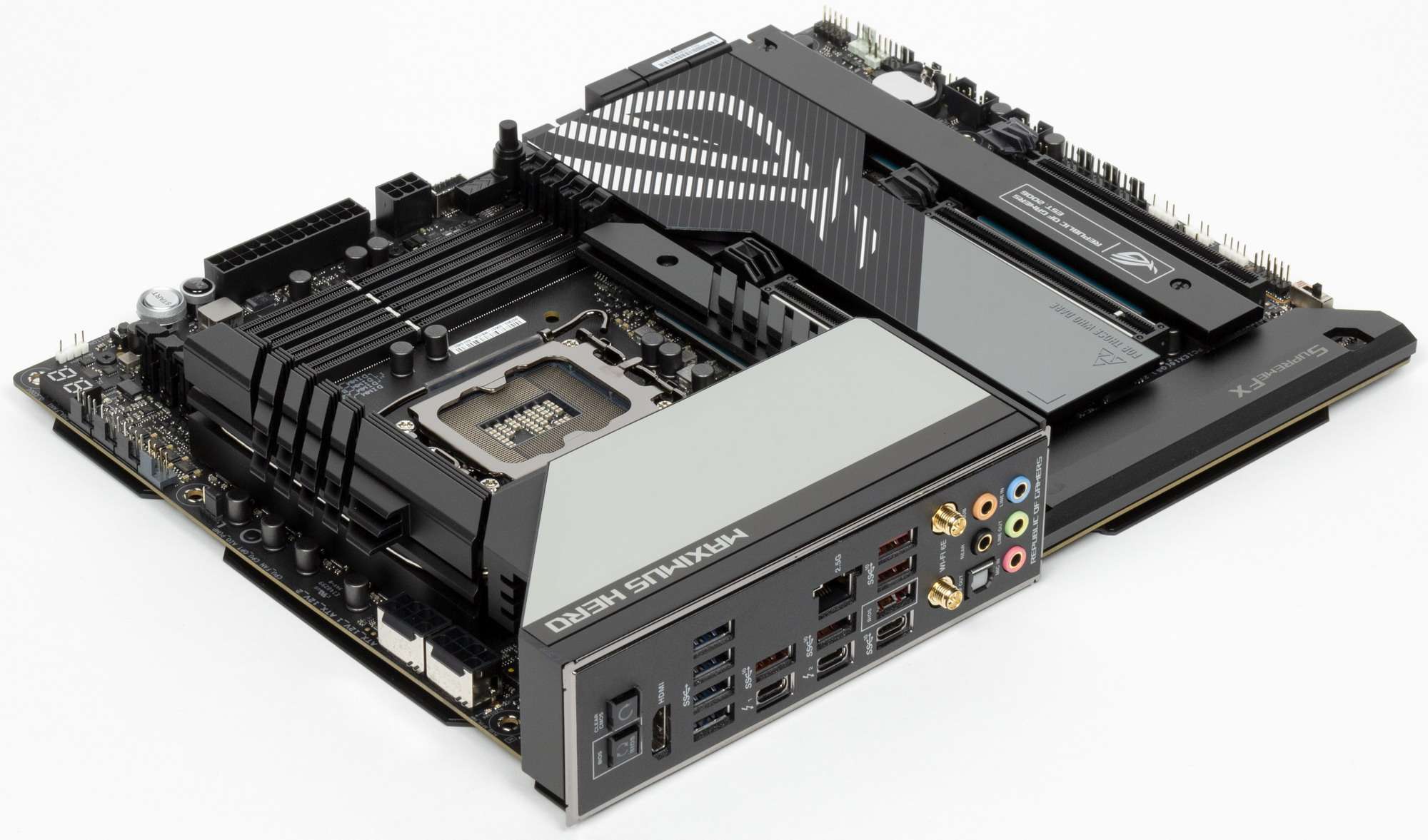 CPUZ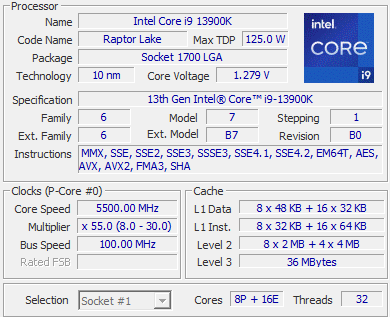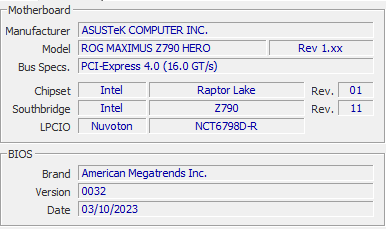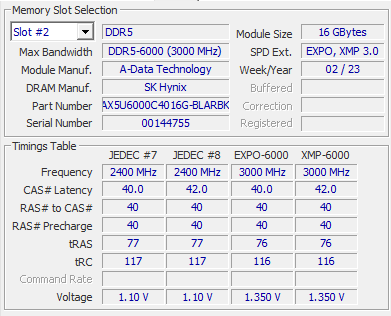 How We Test ASUS ROG Maximus Z790 Hero?
ASUS ROG Hero is a second flagship motherboard from ASUS. As such, our workstation, based on a ASUS ROG Hero motherboard and Intel Core i9 13900K 24 cores 32 threads processor. The ram we will be using XPG DDR5 6000Mhz memory kit. ASUS TUF Gaming Radeon RX 7900 XT OC and Samsung 980Pro PCIe 4.0 1TB SSD is used as well to run with benchmark.
Notice: We are using beta bios during our testing.
Cinebench R23
Improvements to Cinebench Release 20 reflect the overall advancements to CPU and rendering technology in recent years, providing a more accurate measurement of Cinema 4D's ability to take advantage of multiple CPU cores and modern processor features available to the average user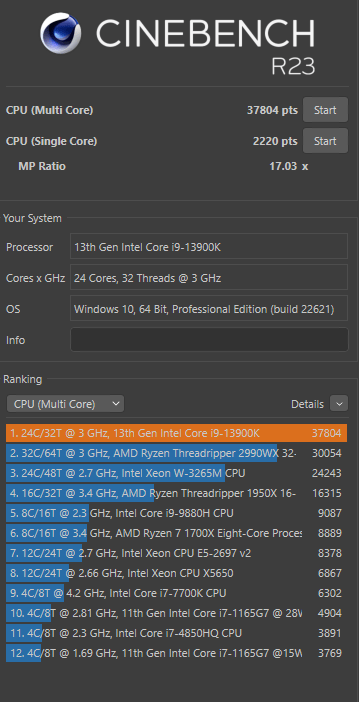 PCMark 10
PCMark 10 features a comprehensive set of tests that cover the wide variety of tasks performed in the modern workplace. With a range of performance tests, custom run options, Battery Life Profile, and new Storage benchmarks, PCMark 10 is the complete PC benchmark for the modern office.

3Dmark Advanced Edition
3DMark includes everything you need to benchmark your PC and mobile devices in one app. Whether you're gaming on a smartphone, tablet, notebook, or a desktop gaming PC, 3DMark includes a benchmark designed specifically for your hardware.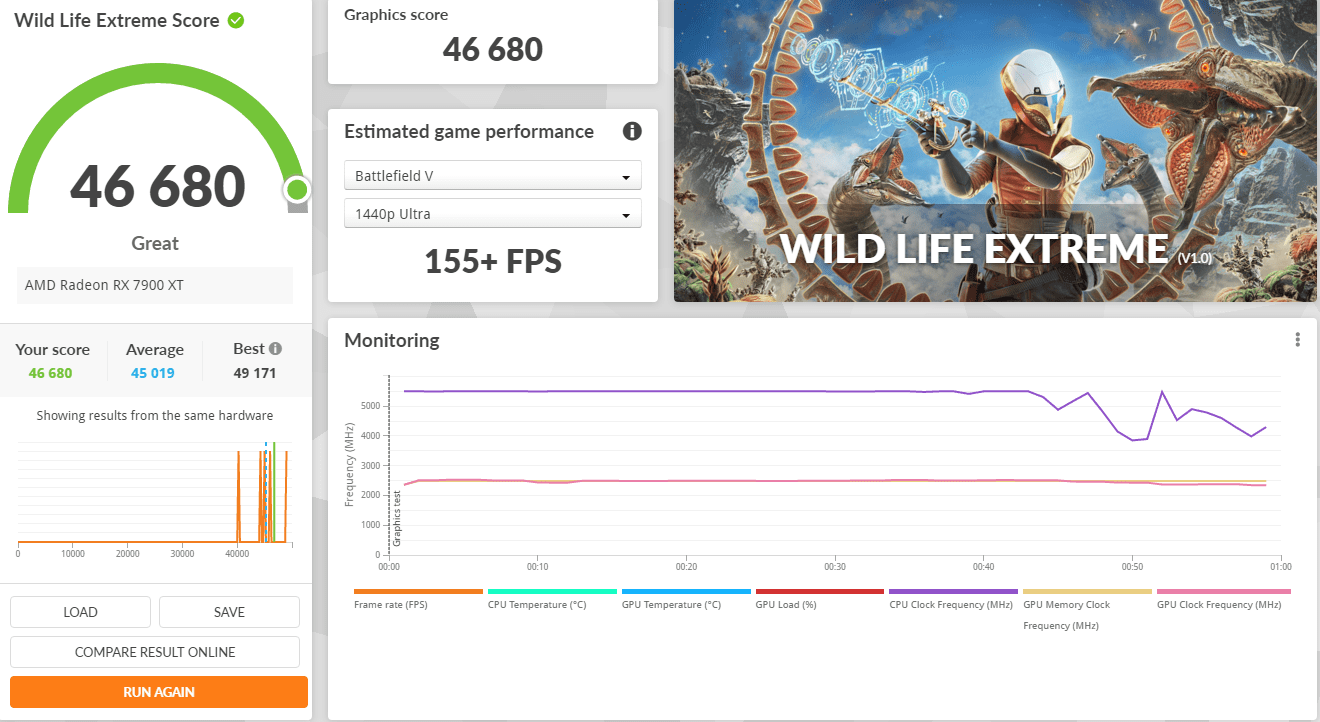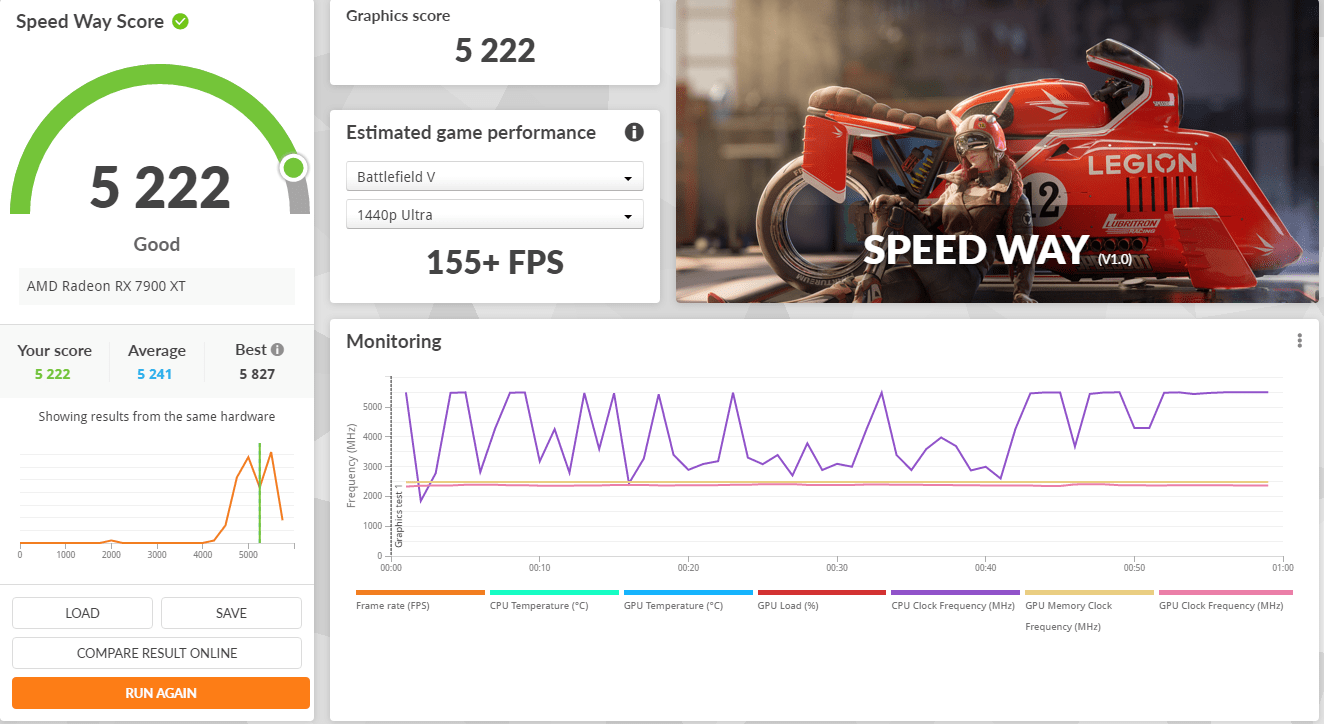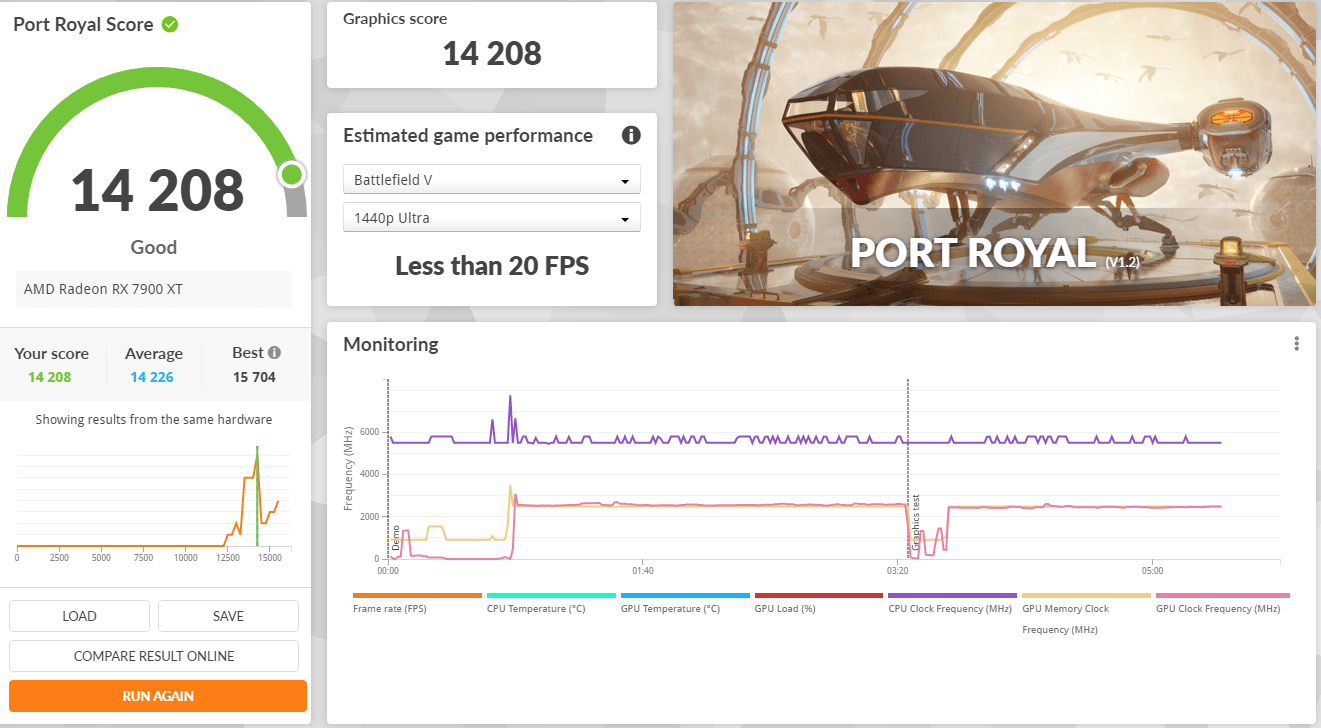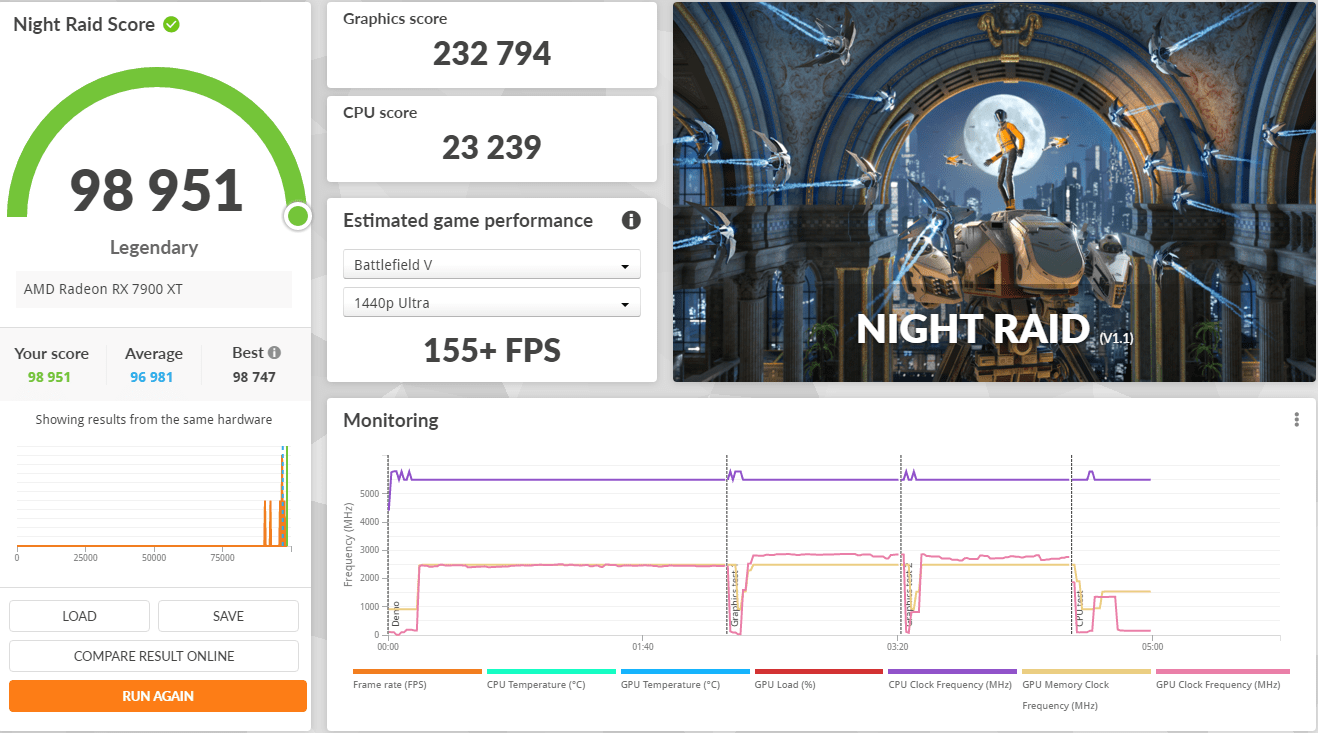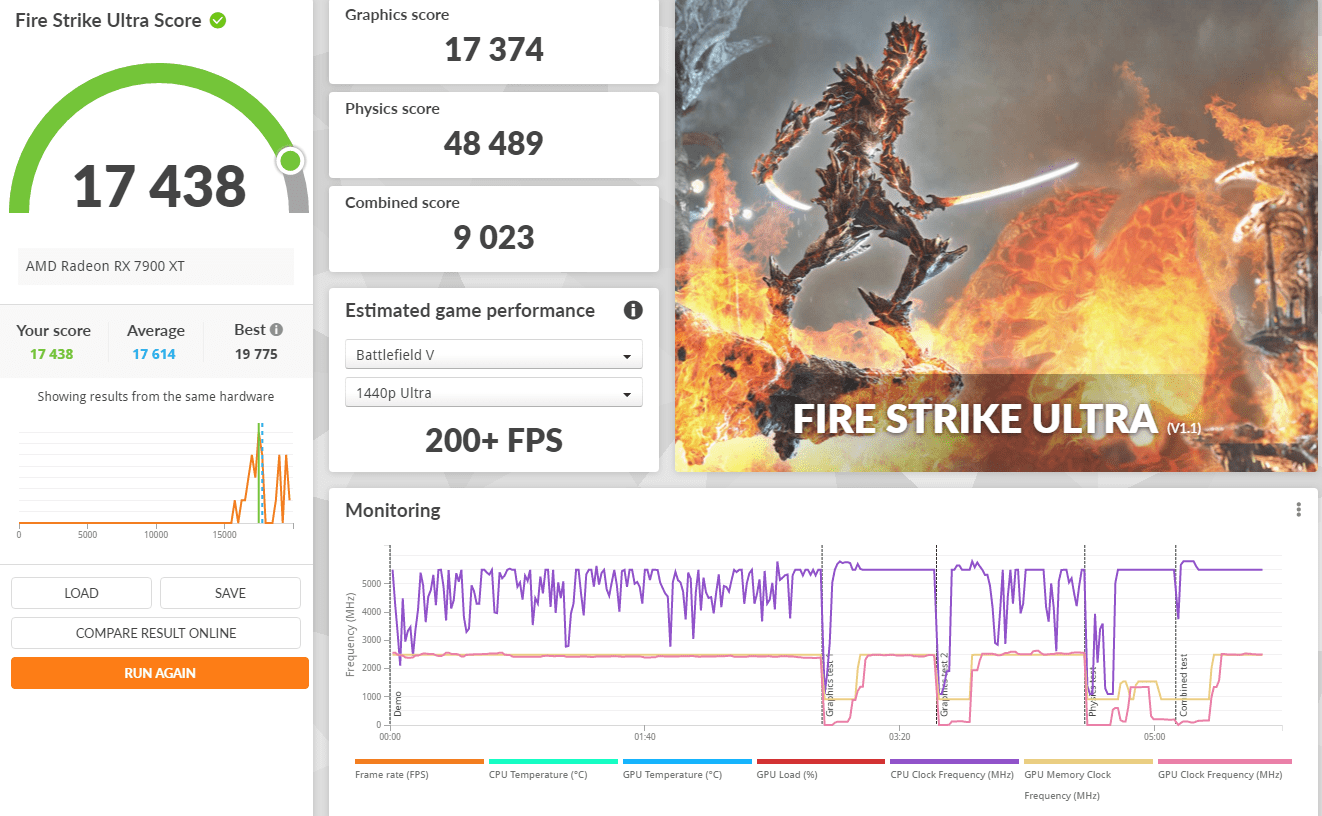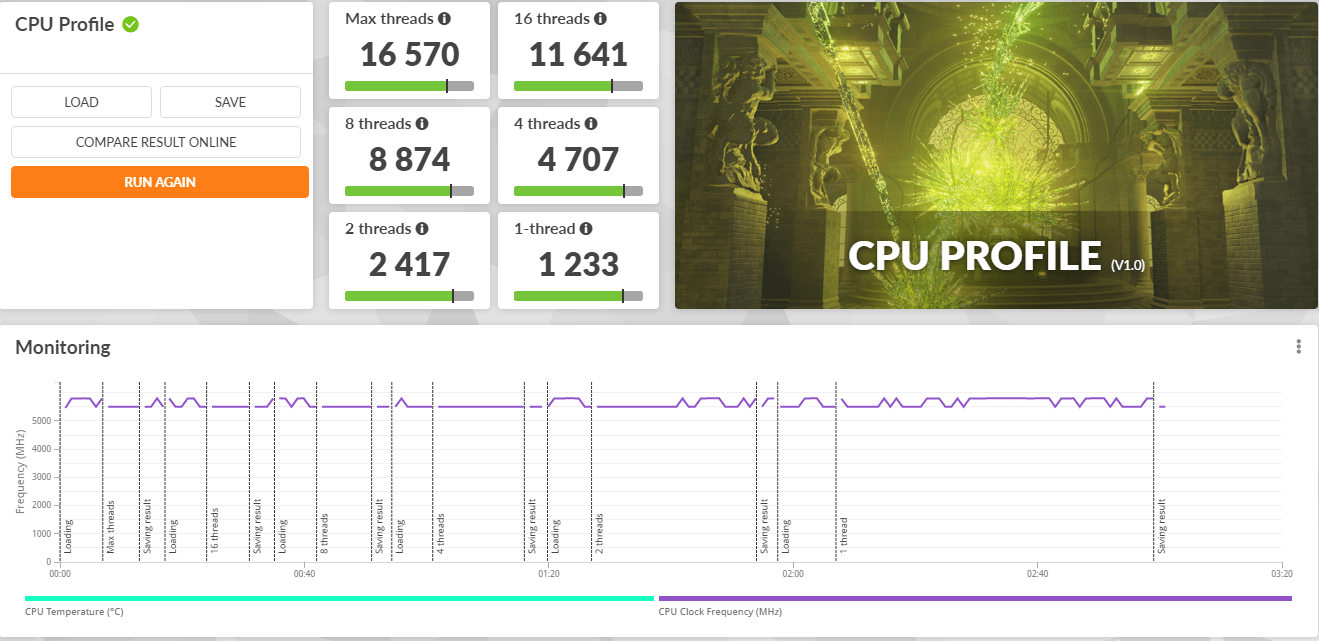 Passmark Benchmark
PassMark runs heavy mathematical calculations that stress the CPU's performance at compression, encryption, and physics-related tasks.