TAIPEI, TAIWAN, April 6th, 2023 – ASRock, the leading global motherboard, graphics card and mini PC manufacturer, today announced its first white graphics card, the ASRock Radeon™ RX 7900 XTX Taichi White 24GB OC. This graphics card is powered by the high-end AMD Radeon RX 7900 XTX GPU and features 24GB GDDR6 memory, as well as ASRock's latest technologies. With outstanding performance and an exquisite white aesthetic, this graphics card is perfect for hardcore gamers and professional creators looking to build a high-performance, white-themed PC.
The new graphics card is built on the groundbreaking AMD RDNA™ 3 architecture with chiplet technology. AMD RDNA 3 architecture delivers up to 54% more performance-per-watt than AMD RDNA 2 , features the world's fastest interconnect linking the graphics and memory system chiplets at up to 5.3 TB/s , and offers up to 96 new unified compute units and second-generation AMD Infinity Cache™ technology. It also delivers increased AI performance and architected compute units with second-generation raytracing technology that provides higher raytracing architectural performance in select titles versus a prior generation AMD graphics card with AMD RDNA 2 architecture .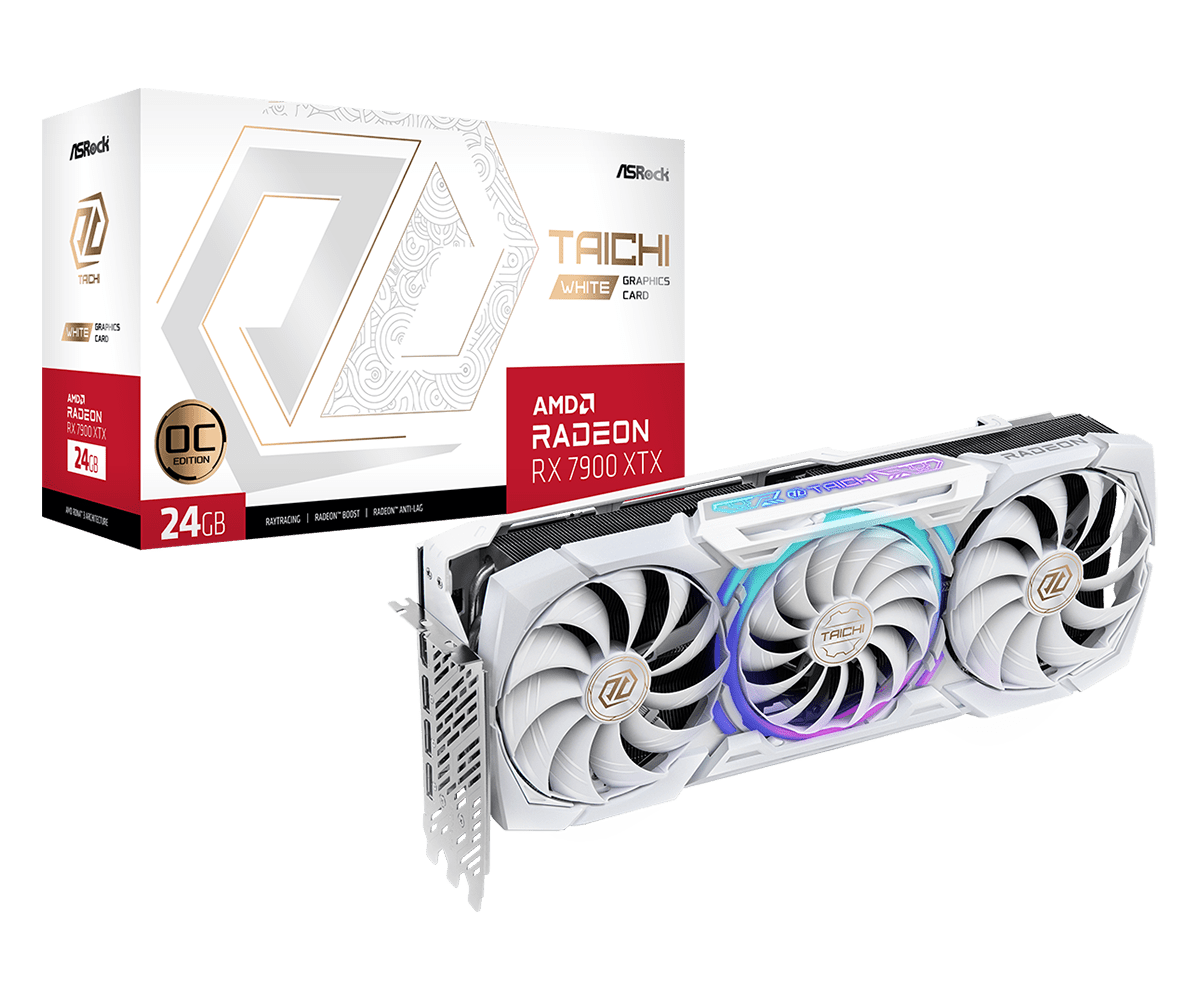 The graphics card's surface features a pearlescent white coating that provides an exceptional visual and tactile experience. The metal frame and backplate are also coated with the same treatment, ensuring a unified color scheme and experience throughout the whole product. With its striking aesthetics, the graphics card is sure to become a focal point of any white-themed PC.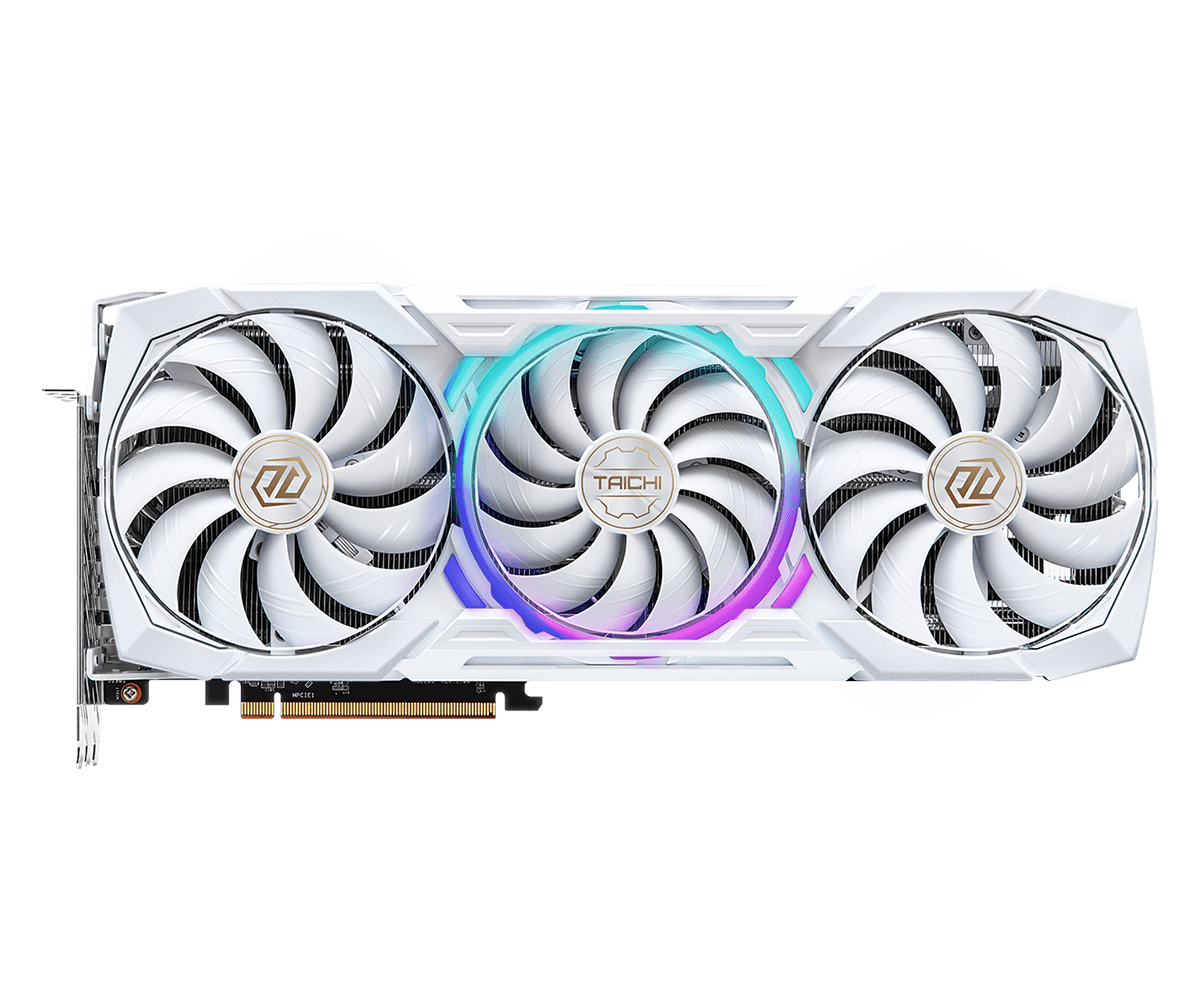 In addition, the ASRock Radeon™ RX 7900 XTX Taichi White 24GB OC graphics card supports various ASRock exclusive features such as the three Striped Ring Fans and the Ultra-fit Heatpipe for great cooling efficiency, a metal frame and a metal backplate for stronger construction, the Polychrome SYNC technology for customizable fancy ARGB lighting effects, and the Dual BIOS for users to choose their favorite VBIOS settings.
With all these premium specifications and exclusive features, the ASRock Radeon™ RX 7900 XTX Taichi White 24GB OC graphics card is undoubtedly a premium choice for power users who would like to create a high-performance, white-themed PC.
*Product specifications are subject to change without notice.
For more information, please visit:
Radeon™ RX 7900 XTX Taichi White OC
https://www.asrock.com/Graphics-Card/AMD/Radeon RX 7900 XTX Taichi White 24GB OC/index.asp