The newly revamped Lockerstor series by ASUSTOR now boasts a sleek and professional design, aligning with the brand's aesthetics. The AS6704T model is equipped with four versatile 2.5″/3.5″ HDD/SSD trays and four M.2 slots, all of which are NVMe-compatible. Driving its performance is an Intel 10 nm Celeron N5105 CPU, a quad-core processor capable of operating at a base speed of 2 GHz with a maximum turbo speed of 2.9 GHz. This NAS is specifically tailored to meet the needs of both professional users and households.
In an age where digital data storage and streaming capabilities are increasingly vital, the AS6704T stands out as an ideal solution. Its four 3.5″ and compatible 2.5″ slots can accommodate both SATA3 HDDs and SSDs, while the quadruple M.2 slots offer even faster storage options. If you happen to have a Multi-GigE Ethernet setup, you can achieve impressive data transfer speeds of 300 MB/sec over a single Ethernet connection, thanks to the NAS's robust CPU. These core attributes alone establish it as an exceptionally efficient NAS device. Furthermore, it encompasses all the renowned features of ASUSTOR NAS devices and then some.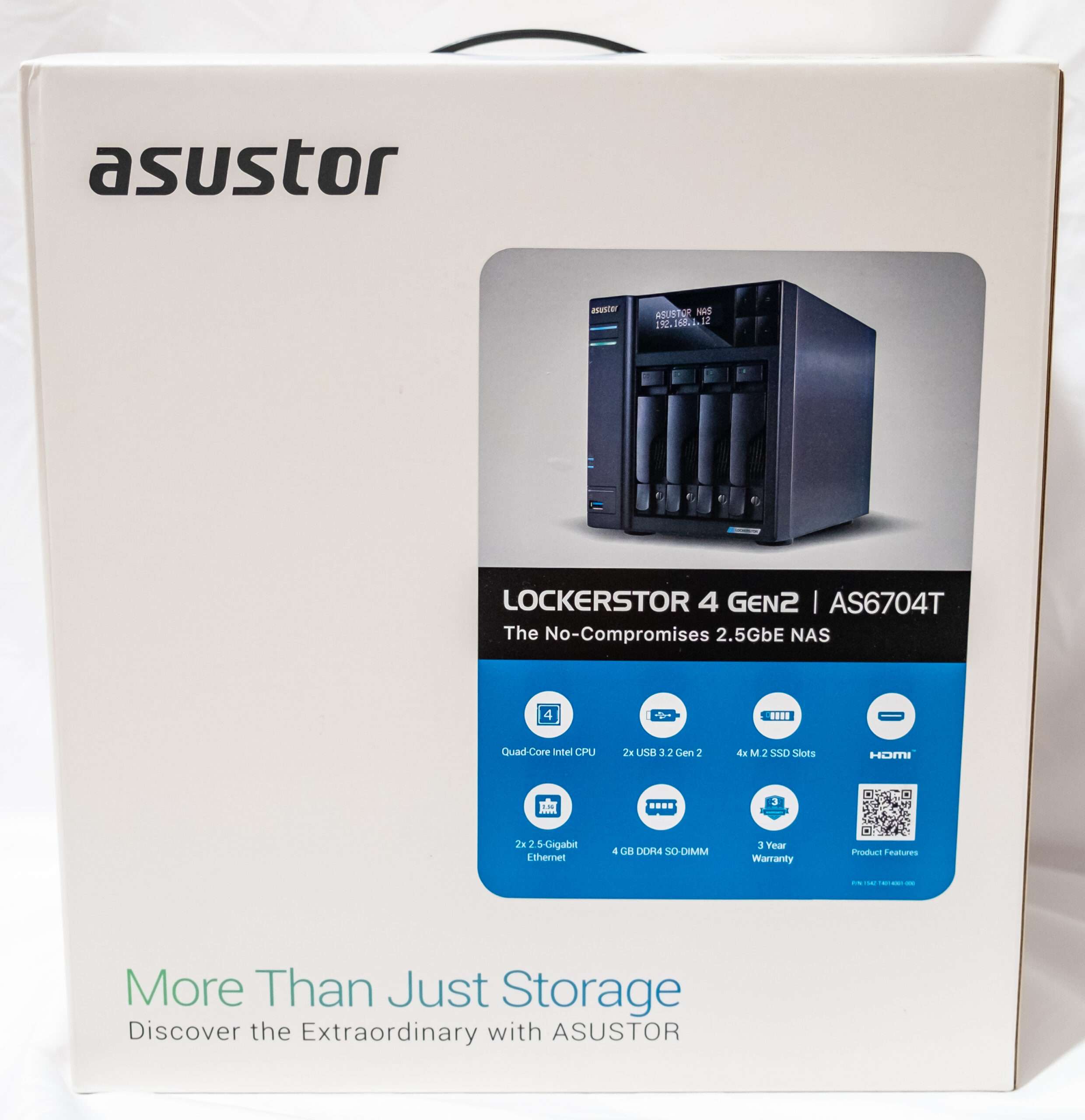 When unboxing the Lockerstor 4 Gen 2, I'm happy to report that the product is thoughtfully packaged and well-segmented to safeguard it against any potential damage during transportation. This attention to detail is often underestimated, especially in the realm of data storage hardware. I have great respect for brands that are willing to invest in adequate transit protection for their units. It's an aspect of technology that's regrettably overlooked, primarily because these devices are typically sold without drives, but it's a detail that deserves recognition.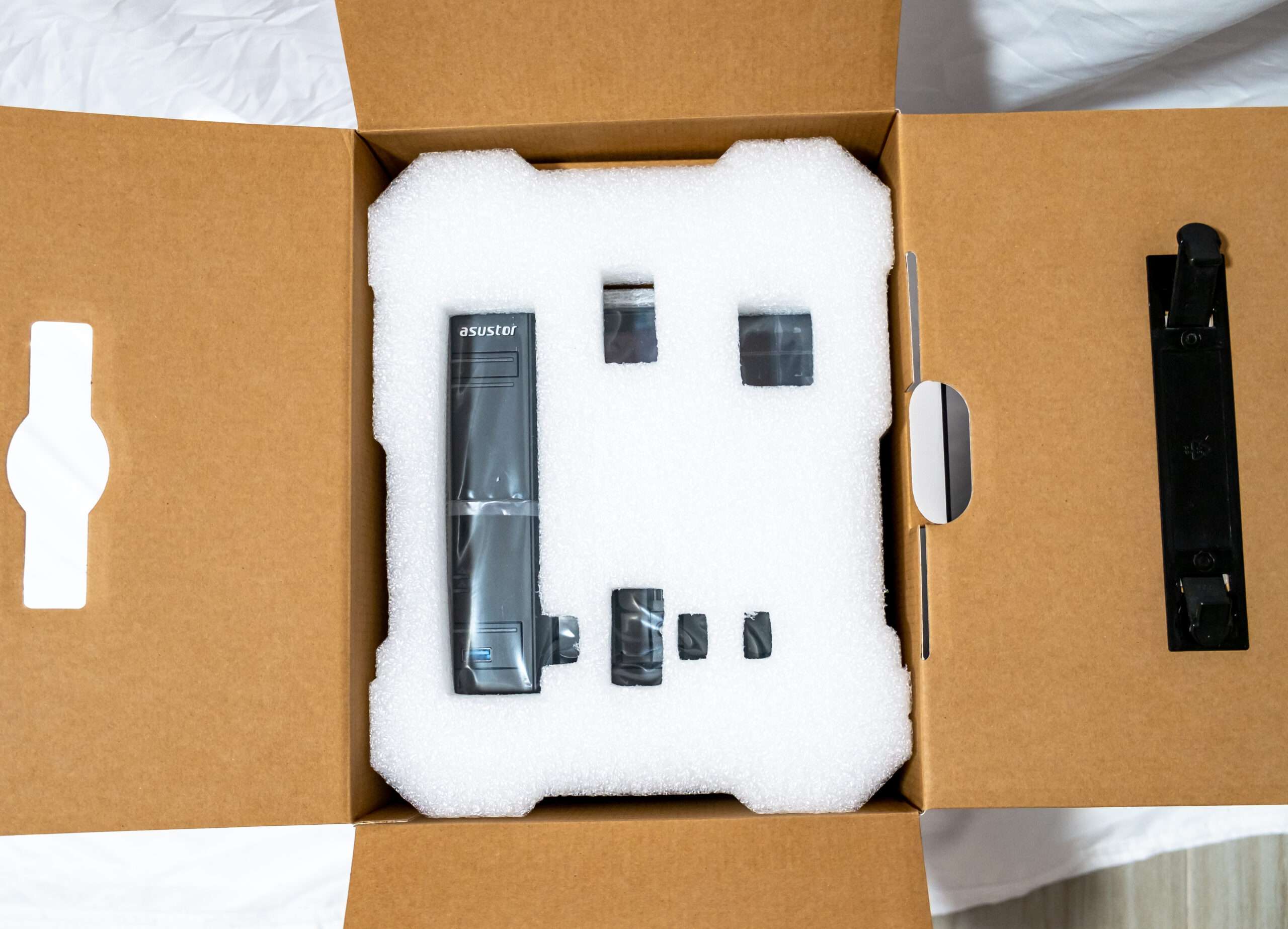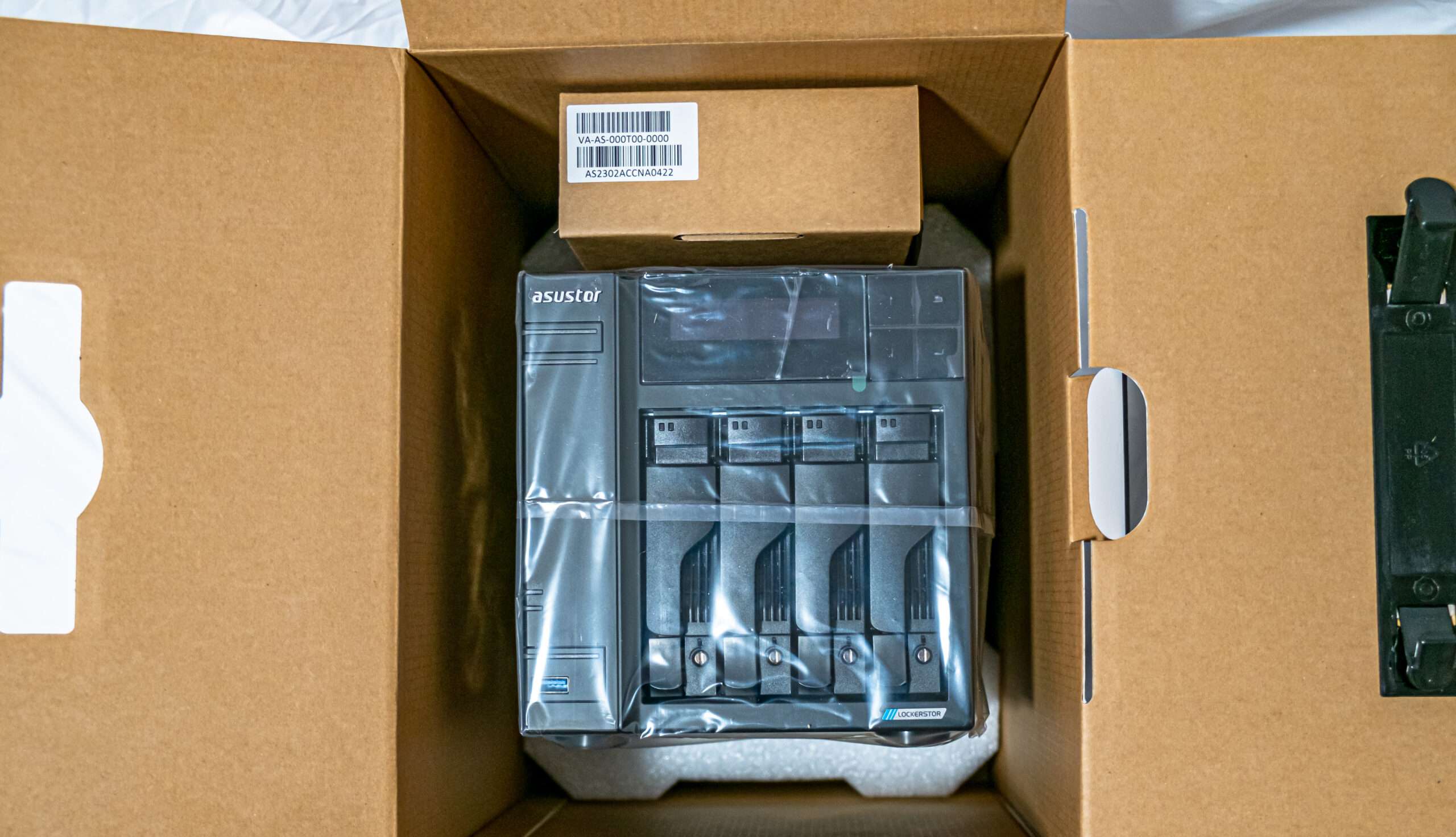 The complete AS6704T Lockerstor 4 Gen 2 accessories kit comes with a comprehensive set of items that make it easy to set up the device for the first time. It includes everything you'll need, with the exception of storage media since the Lockerstor 4 Gen 2 is sold without pre-installed drives. ASUSTOR has a longstanding practice of providing NAS solutions without hard drives, allowing end-users the flexibility to choose their own storage media and capacity, aligning perfectly with their individual preferences and requirements.
This approach offers a range of benefits, as it enables users to tailor their NAS to suit their budget and specific needs precisely. Here is the complete list of accessories included with the Lockerstor 4 Gen 2:
ASUSTOR AS6704T
2x CAT 5e LAN Cables
External PSU (90W) with Power Cable
Setup Guide and Warranty Details (3 Years)
Screws for 2.5″ and 3.5″ media and keys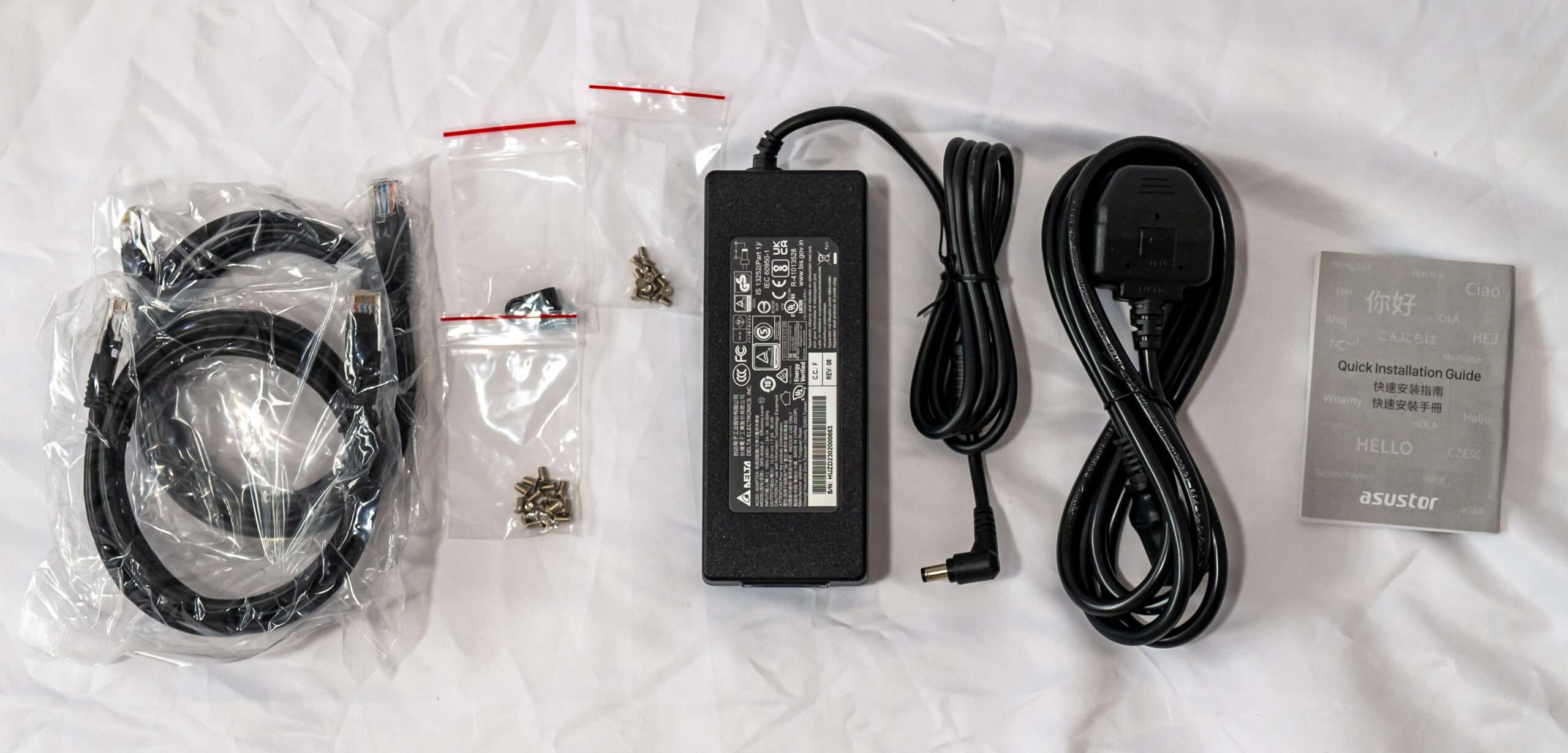 The power adapter included with the Lockerstor 4 Gen 2 is provided by Delta Electronics and has a power rating of 90 watts.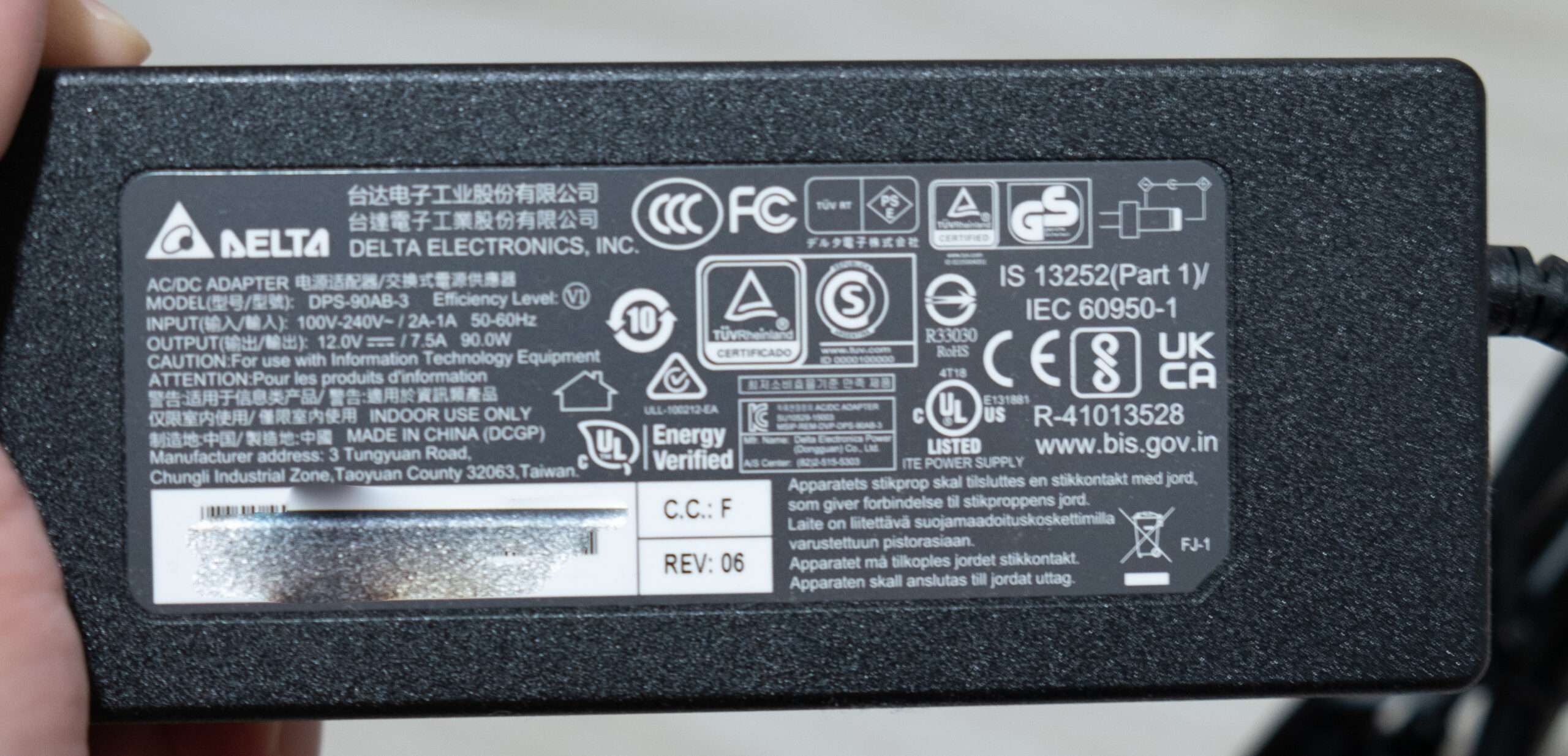 The design of the AS6704T NAS from Asustor stands out with a unique and slightly old-school aesthetic. While many brands have transitioned to simpler LED indicators and plastic click-and-load trays, Asustor has remained true to its distinctive design philosophy. Notably, the Lockerstor 4 Gen 2 AS6704T closely resembles its predecessor, the Lockerstor Gen 1, with the primary visual distinction being the additional ventilation for the M.2 slots, as previously mentioned.
This 4-bay NAS solution showcases a remarkably robust casing, featuring predominantly metal construction, both externally and down to the individual drive bays. Unlike many other brands that may opt for cost-saving measures or noise reduction, Asustor has prioritized metal construction. This choice caters to a significant segment of NAS buyers who value metal systems for their enhanced heat dissipation and build quality, making the Lockerstor 4 Gen 2 AS6704T a compelling option for those seeking durability and superior construction.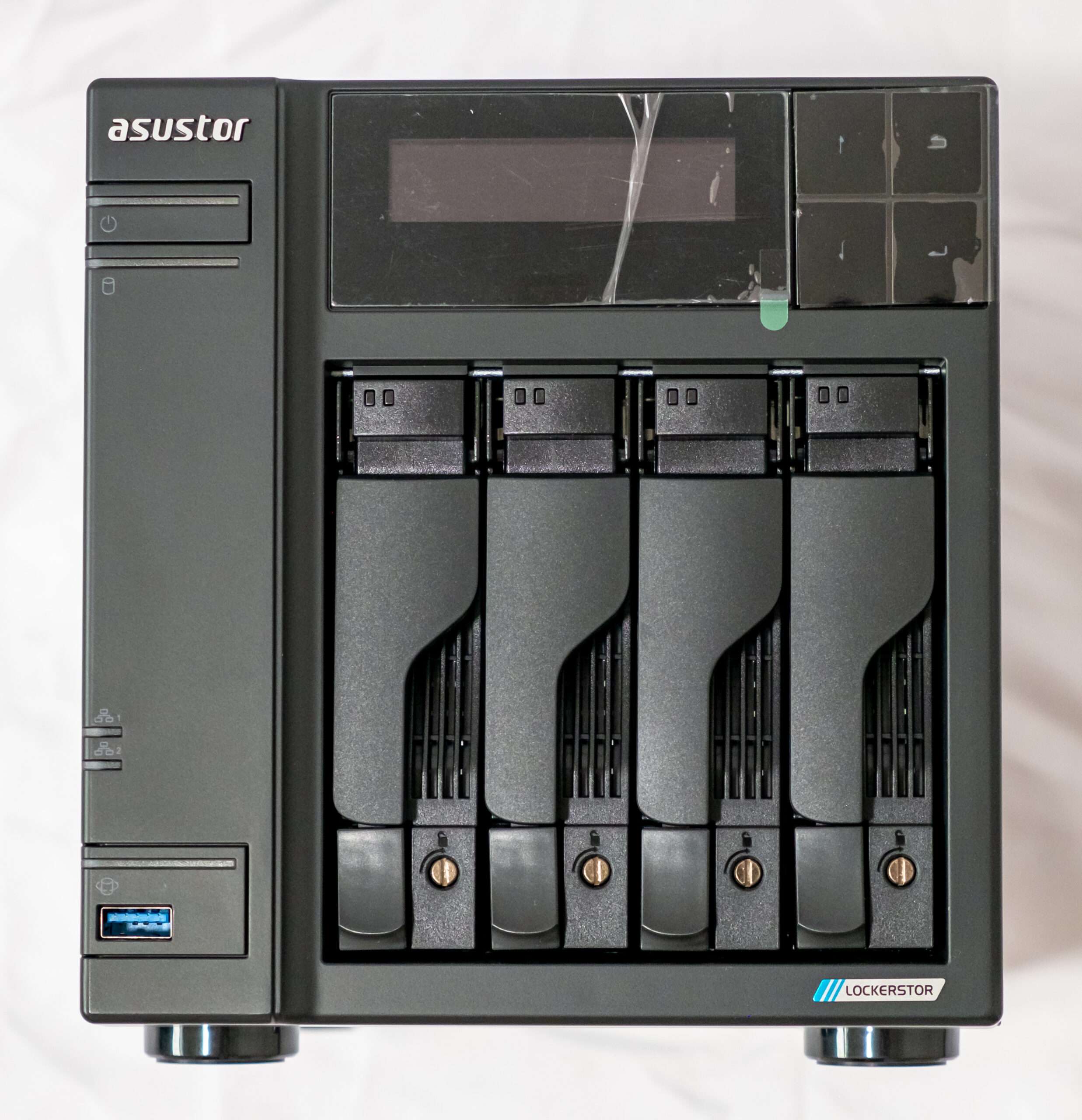 The font USB 3.2 Gen 2, marking the first time this feature is available on an ASUSTOR NAS. Users can now enjoy significantly improved performance, with speeds of up to 10 Gbps – which is twice as fast as USB 3.2 Gen 1.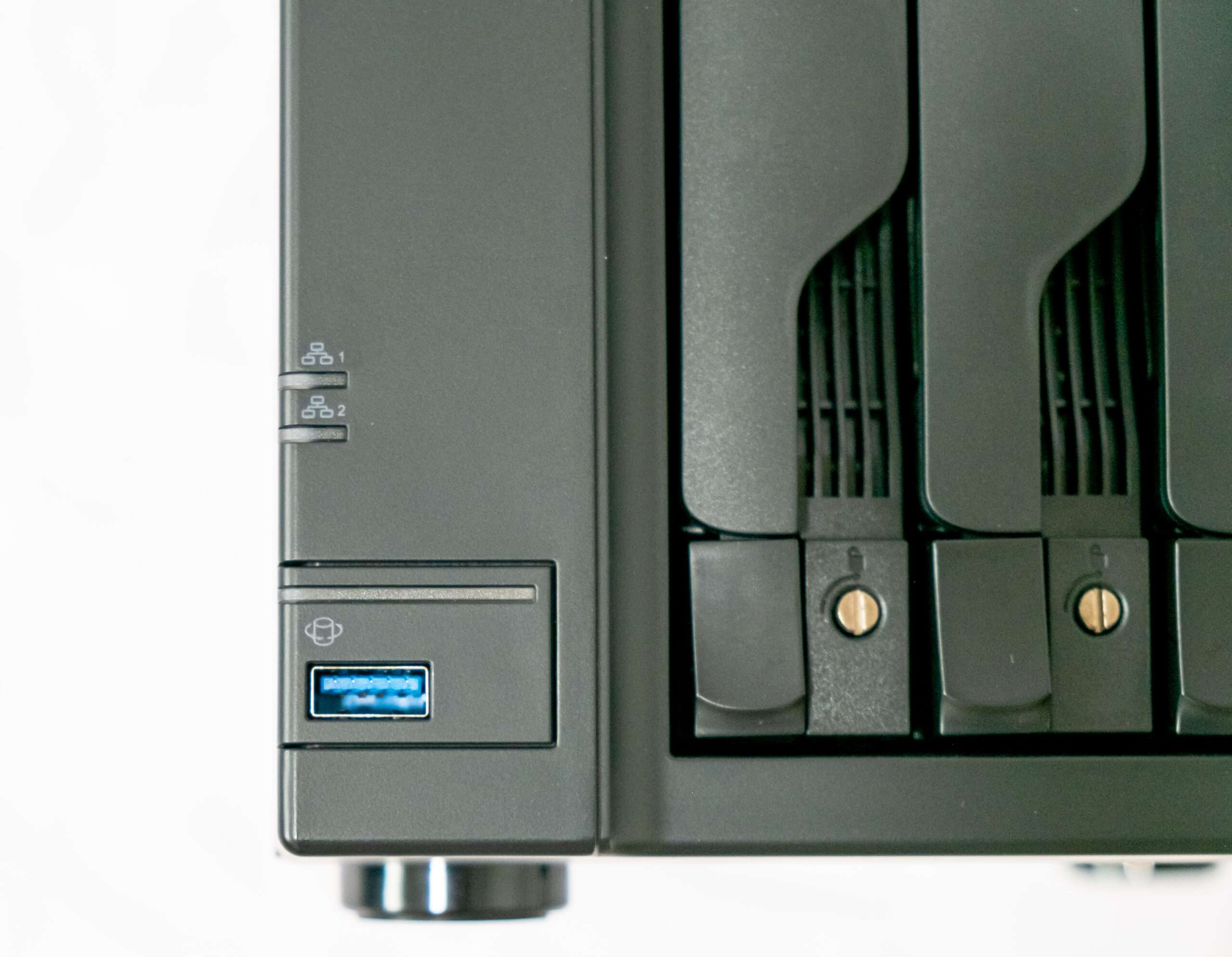 The side ventilation hole serves as an entry point for airflow into the casing.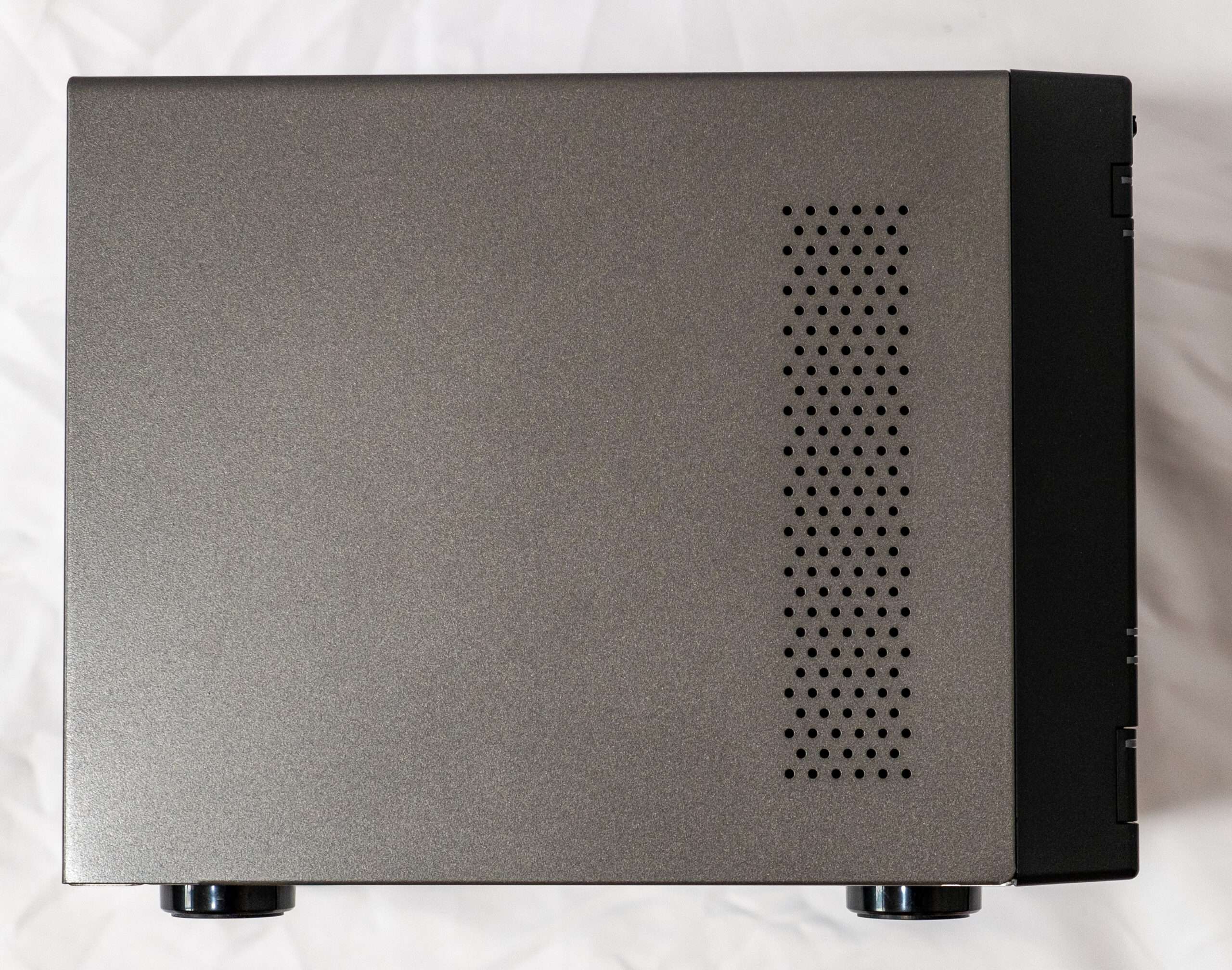 The rear ports and connections on the Asustor Lockerstor 4 Gen 2 AS6704T NAS are largely similar to the first Lockerstor 4 (AS6604T) released in 2020. However, there have been some notable tweaks and updates made in this new refresh. These modifications could include changes in port configurations, added features, or improved functionalities to enhance the overall user experience and connectivity options.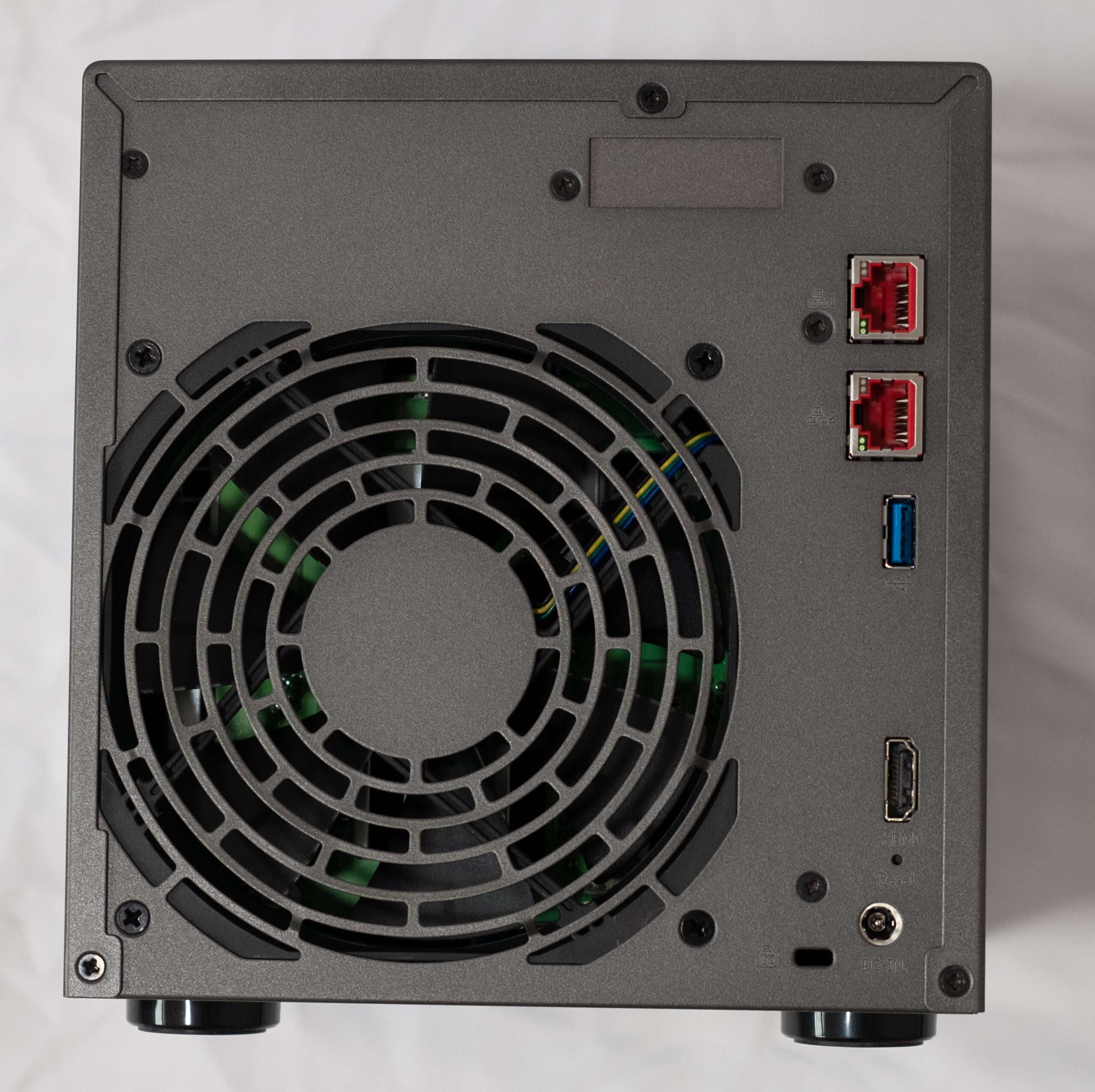 The Ethernet connections on the Asustor Lockerstor 4 Gen 2 AS6704T NAS offer notable advantages. Both of these connections feature 2.5GBASE-T/Copper, providing speeds that are 2.5 times faster than traditional Ethernet connections. Furthermore, these Ethernet ports can be combined using link aggregation or port trunking, enabling a combined bandwidth of up to 5 Gbps. Achieving these speeds requires consideration of various factors, including ensuring that the rest of your network environment supports 2.5Gbe and above compatibility, as well as having storage media inside the NAS capable of delivering such performance.
In addition to its impressive networking capabilities, the system also includes an HDMI output. This HDMI output can be used in conjunction with the dedicated parallel user interface known as Asustor Portal. This feature enhances the versatility of the Lockerstor 4 Gen 2 AS6704T NAS, allowing users to connect it to a display or monitor and access the Asustor Portal interface directly. This can be particularly useful for various multimedia and entertainment applications or for managing the NAS more conveniently using a visual interface.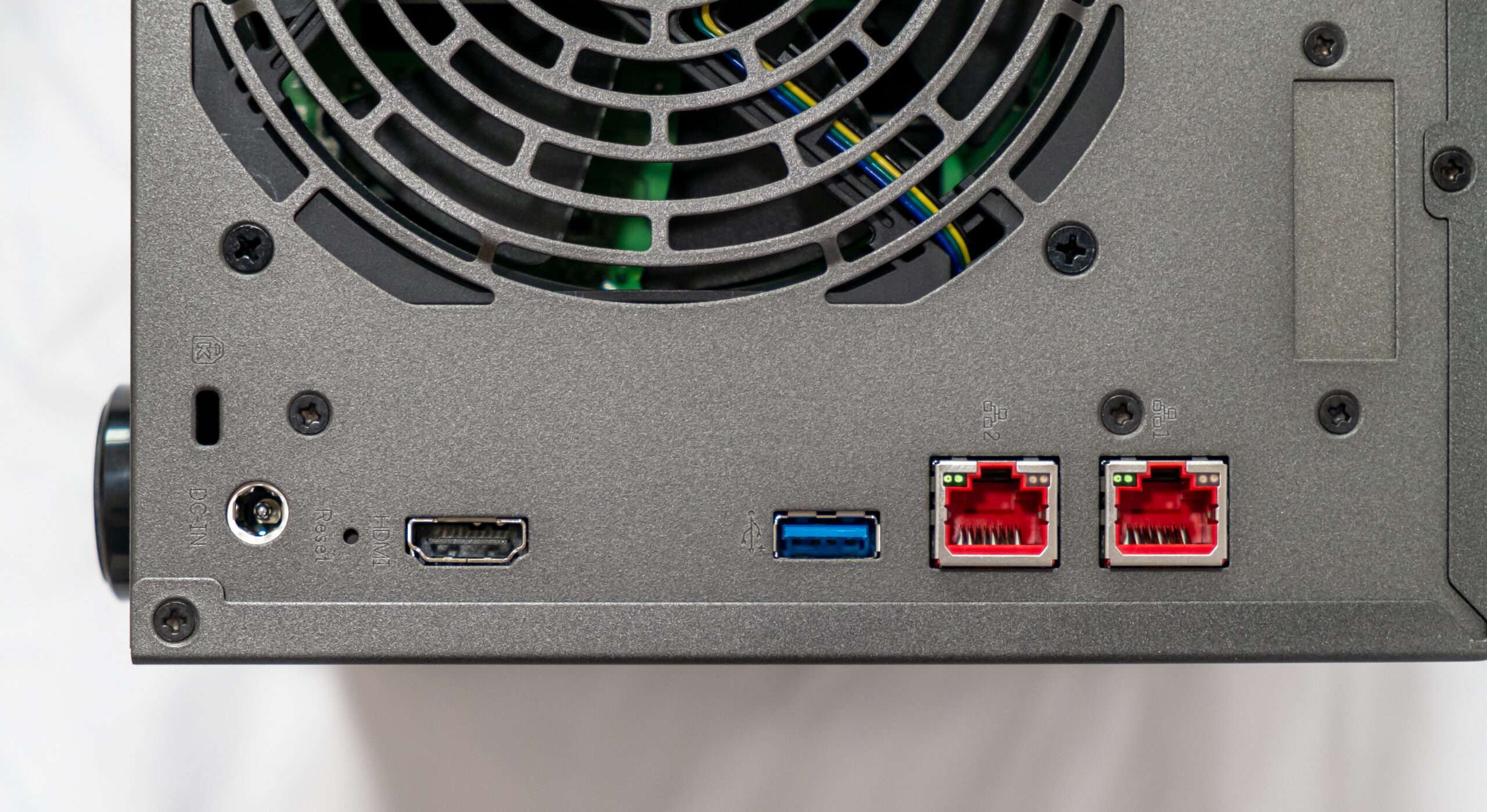 In this review, we'll be utilizing a combination of two HGST 3.5-inch 3TB 7200RPM hard drives and two HGST 3.5-inch 4TB 7200RPM hard drives in the Asustor Lockerstor 4 Gen 2 AS6704T NAS.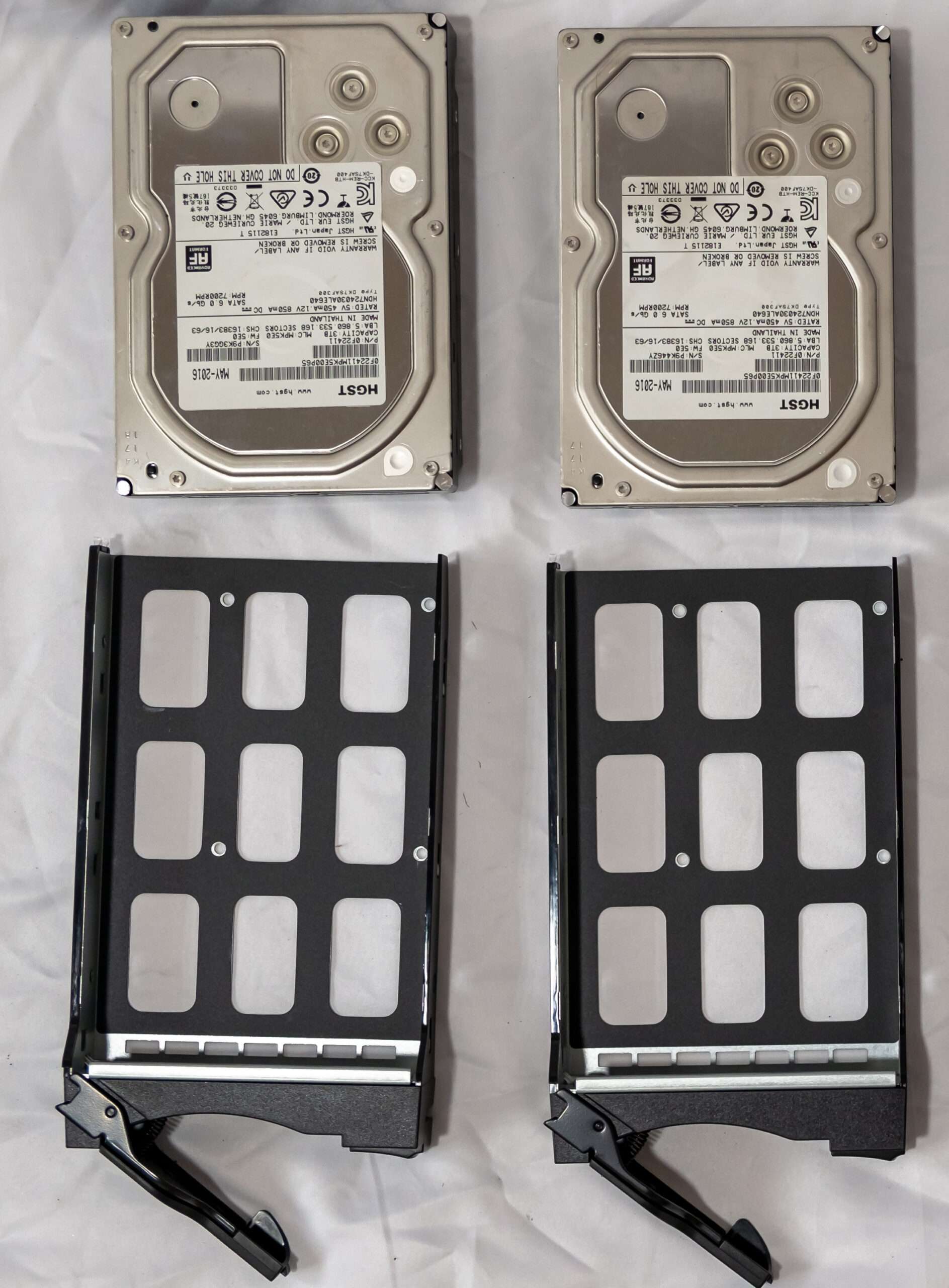 Each tray in the NAS is versatile, accommodating either a 3.5-inch or 2.5-inch SATA media drive. Additionally, you have the flexibility to deploy this device with just a single drive if that suits your needs. While the option for single-drive use is available, the Lockerstor 4 Gen 2 is truly designed with the utilization of a RAID configuration in mind. It supports the latest 20TB and 22TB drives, which enables the creation of numerous RAID configurations including JBOD, RAID 0, RAID 1, RAID 5, RAID 6, and RAID 10. By today's storage drive standards, this device can support up to an impressive 88TB of storage when fully configured with compatible drives.
Moreover, if you require even more storage capacity, you have the option to expand with ASUSTOR Xpanstor 4 – AS5004U expansion device via USB, further enhancing the scalability and versatility of this NAS.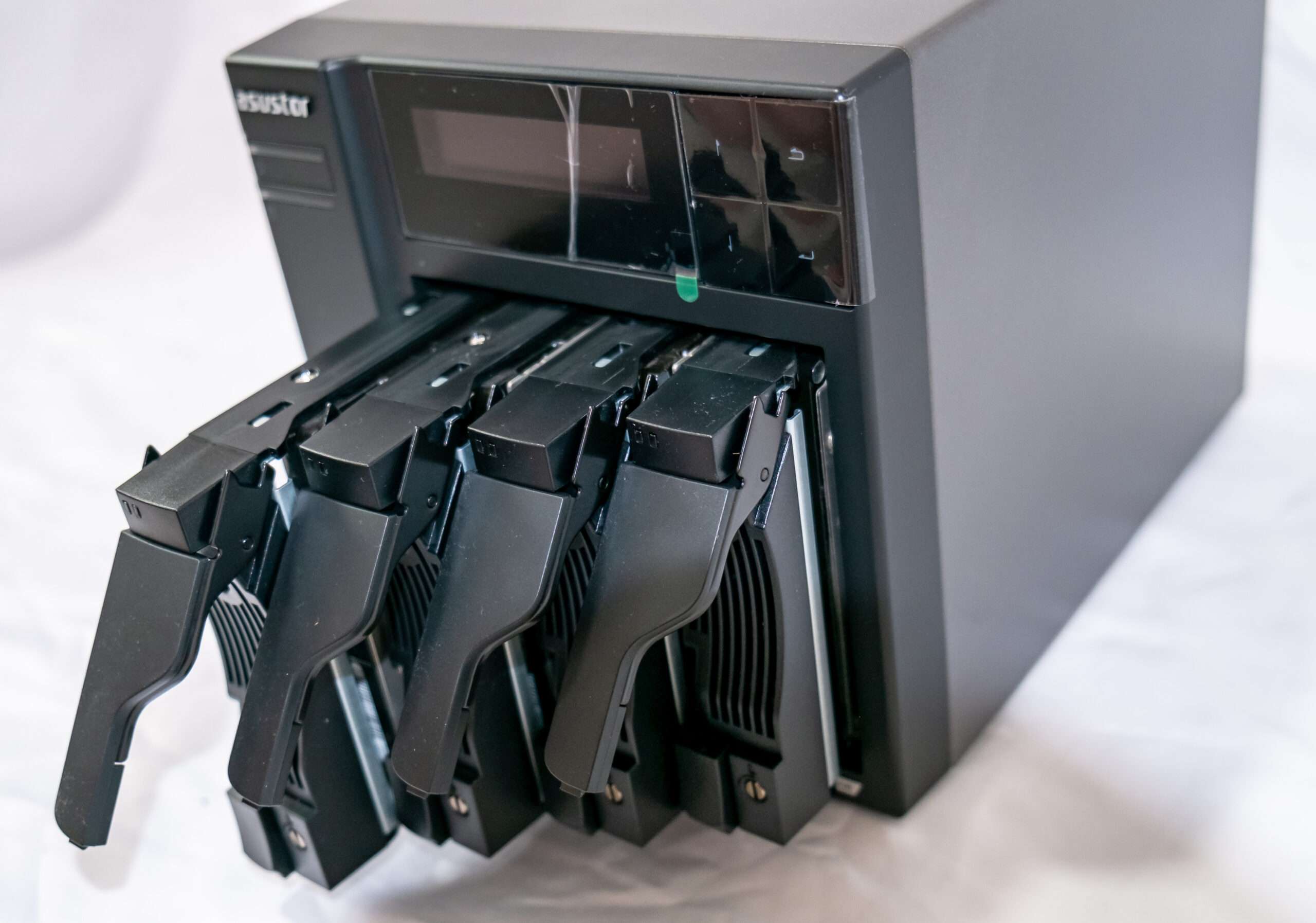 Internal – Upgrade
These slots offer users the flexibility to partially or fully populate them with M.2 SSDs, with support for SSDs of up to 2280 length. These M.2 slots utilize PCIe Gen 3 , providing fast and efficient storage solutions that can significantly boost the overall performance and responsiveness of the NAS. This feature is especially valuable for users who require speedy data access, caching, or dedicated storage for specific applications.
The NAS boasts a PCIe Upgrade slot, providing users with the flexibility to enhance their network connectivity further. By installing Asustor's AS-T10G2 10GbE upgrade card into this slot, you can add an additional 1,000MBps (10Gb) of external connectivity to your total network bandwidth. This is a valuable feature for users who require even higher data transfer speeds and improved network performance for demanding tasks and applications.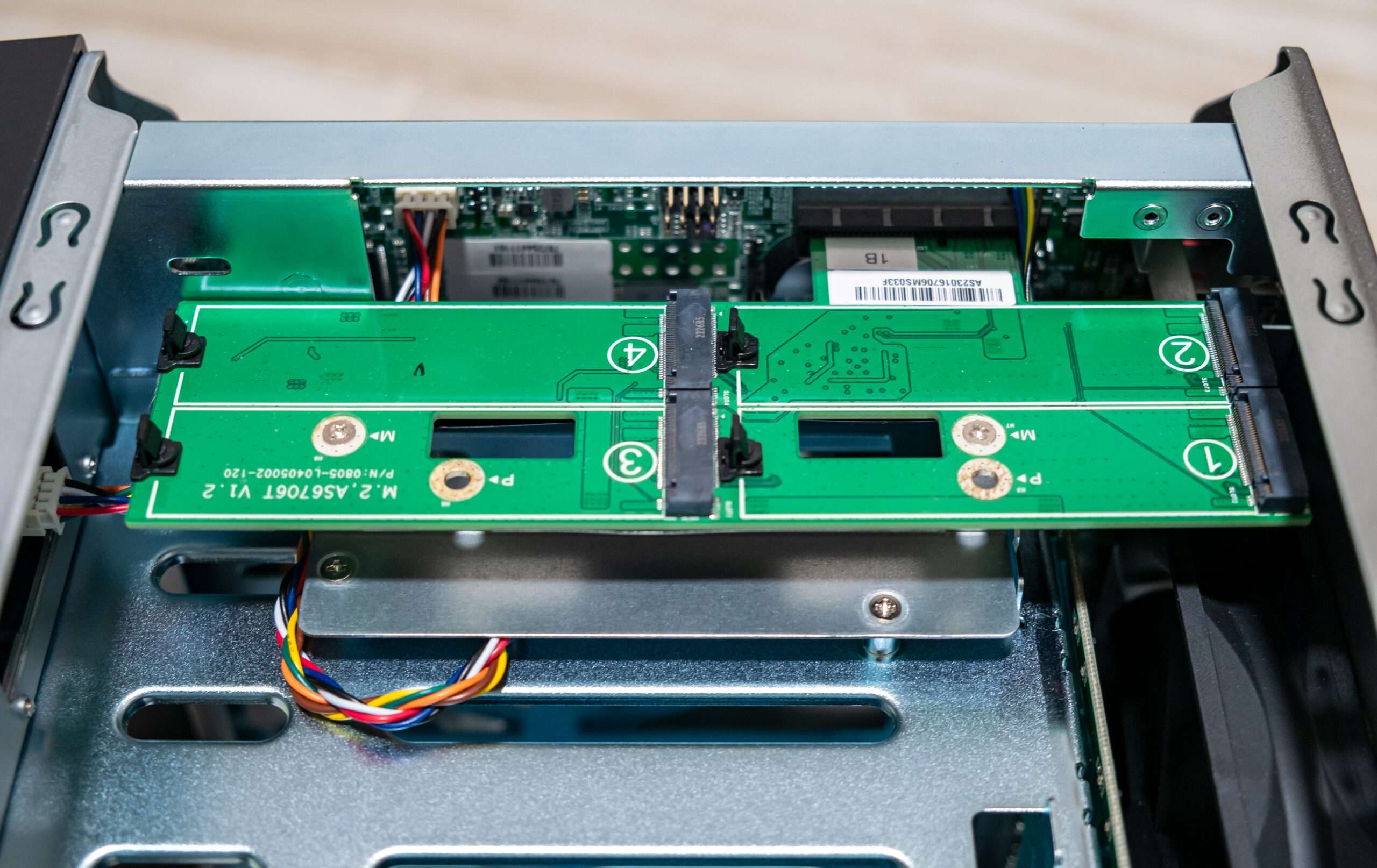 The flexibility to add additional DDR4-3200MHz RAM into the RAM slot is a notable feature of the Lockerstor 4 Gen 2 AS6704T NAS. This upgrade option allows users to increase the system's memory capacity, potentially improving overall performance, particularly when running multiple applications or handling large data.
CPU – Intel Processor Celeron N5105
The inclusion of the Intel Celeron N5105 CPU in the Asustor Lockerstor 4 Gen 2 NAS is a strategic choice that has gained popularity in mid-range NAS solutions this year. This processor is highly regarded due to its competitive price-to-performance ratio and robust chipset support.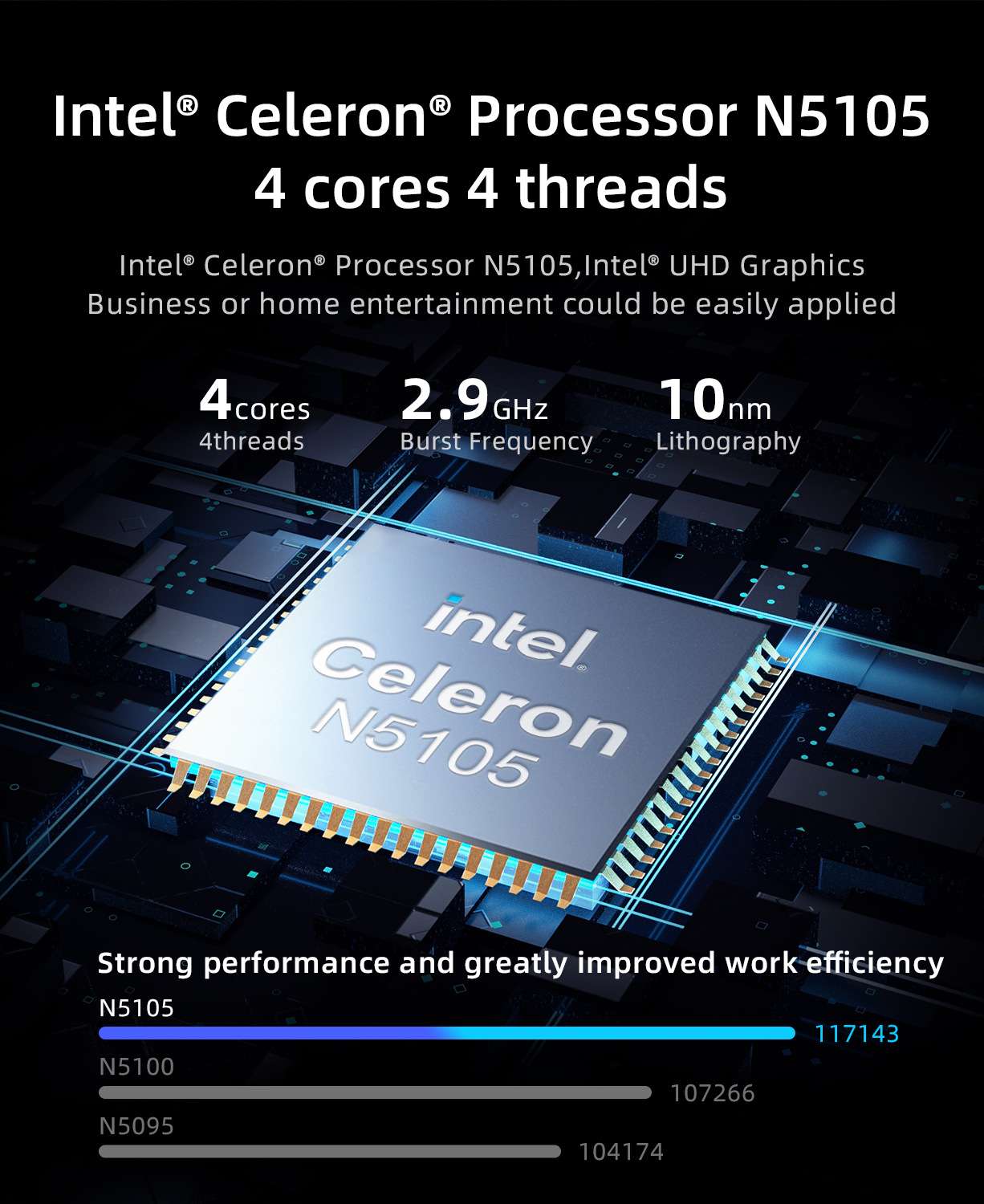 In contrast to some brands that have transitioned to specialized processors for file processing, the presence of the Celeron in the Lockerstor Gen 2 is great news, especially for users who rely on media server applications like Plex, Emby, Jellyfin, and others. This CPU is well-suited for tasks involving playback of more demanding HEVC/H.265 media files, especially when client-side conversions are necessary.
| | |
| --- | --- |
| Total Cores | 4 |
| Total Threads | 4 |
| Burst Frequency | 2.90 GHz |
| Processor Base Frequency | 2.00 GHz |
| Cache | 4 MB Intel® Smart Cache |
| TDP | 10 W |
The CPU features a base clock speed of 2.0GHz, which can be boosted to 2.9GHz when required, and it boasts four cores. This combination of clock speed and core count should provide ample processing power for various tasks, making the Lockerstor 4 Gen 2 a solid choice for media enthusiasts and those with diverse NAS needs.
System booting up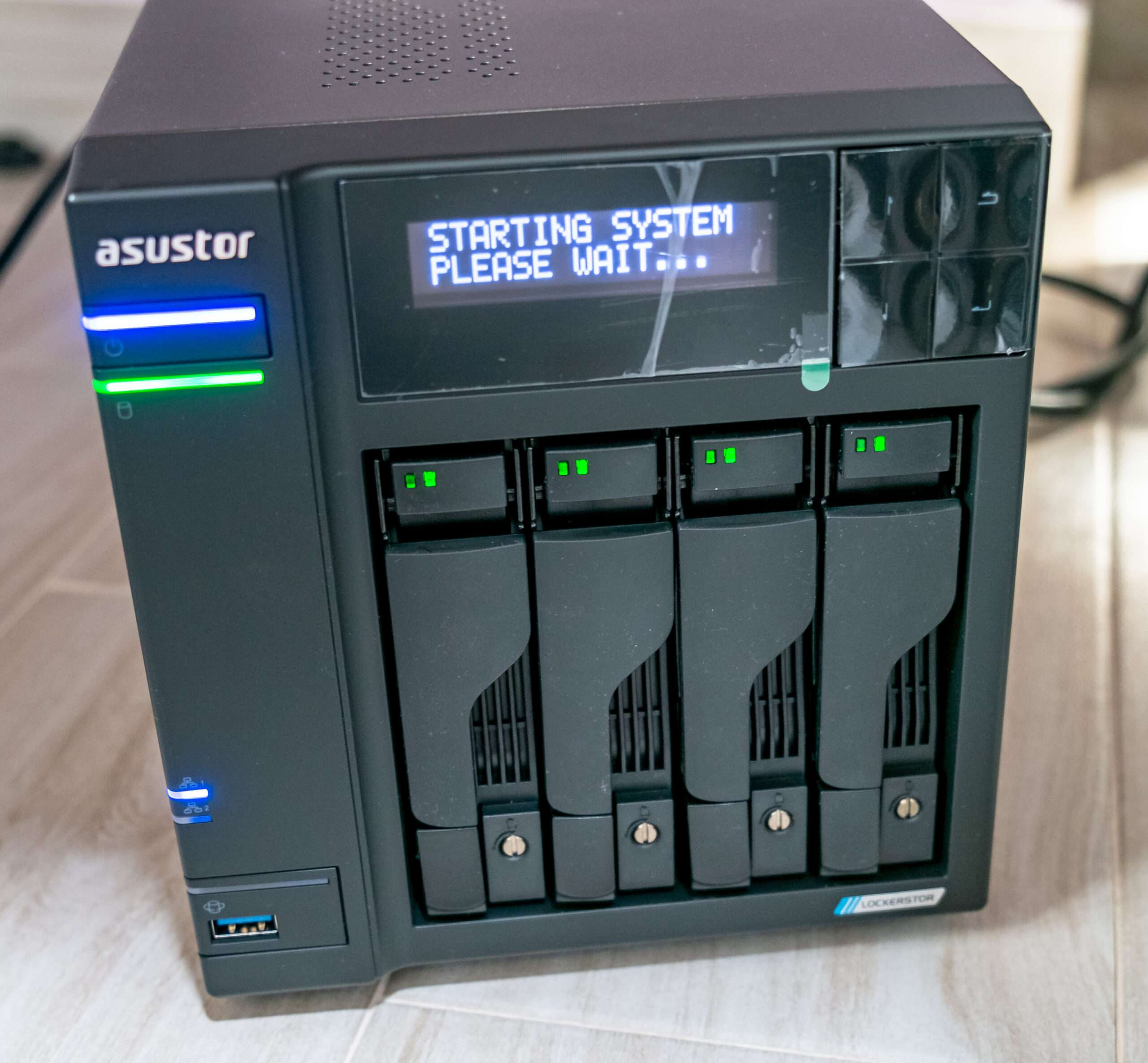 ADM – Interface
The Asustor AS6704T NAS comes pre-installed with the latest version of ADM (Asustor Data Master) software, specifically version 4.2.4.RL82 firmware. Furthermore, Asustor diligently provides frequent updates to ensure that the software operates optimally on the Lockerstor and remains current with security patches and application versions. This commitment to regular updates helps maintain the stability, security, and performance of the NAS, ensuring that users have access to the latest features and enhancements. It underscores Asustor's dedication to delivering a top-notch user experience with their NAS devices.
This is the main page of the ADM menu

The widget in ADM (Asustor Data Master) integrates all settings related to the NAS, streamlining the user experience. It consolidates settings functions that were previously scattered across preferences, access control, and services into a single, unified area. This new interface is designed to enhance system management efficiency and make it easier for users to locate and access various settings.

ADM (Asustor Data Master) now have the capability to create custom desktop widgets for real-time system status monitoring. These widgets encompass a range of essential information such as Storage Manager, Activity Monitor, online user statistics, and critical logs. This feature empowers administrators to monitor system resources dynamically and in real-time, all without the need to open separate applications.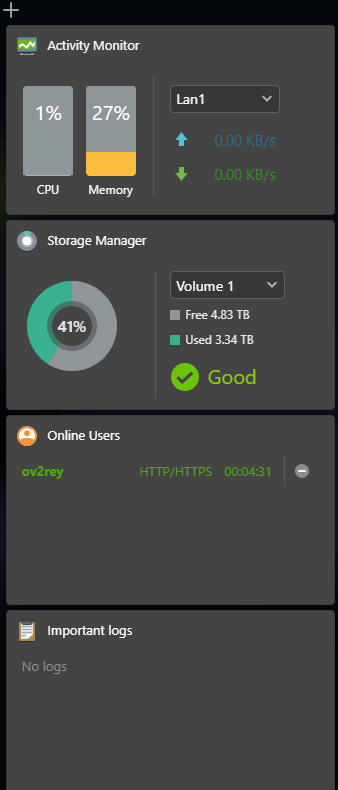 The System Information system provide details of monitoring, providing administrators with immediate access to crucial information and allowing for more efficient management of the NAS device.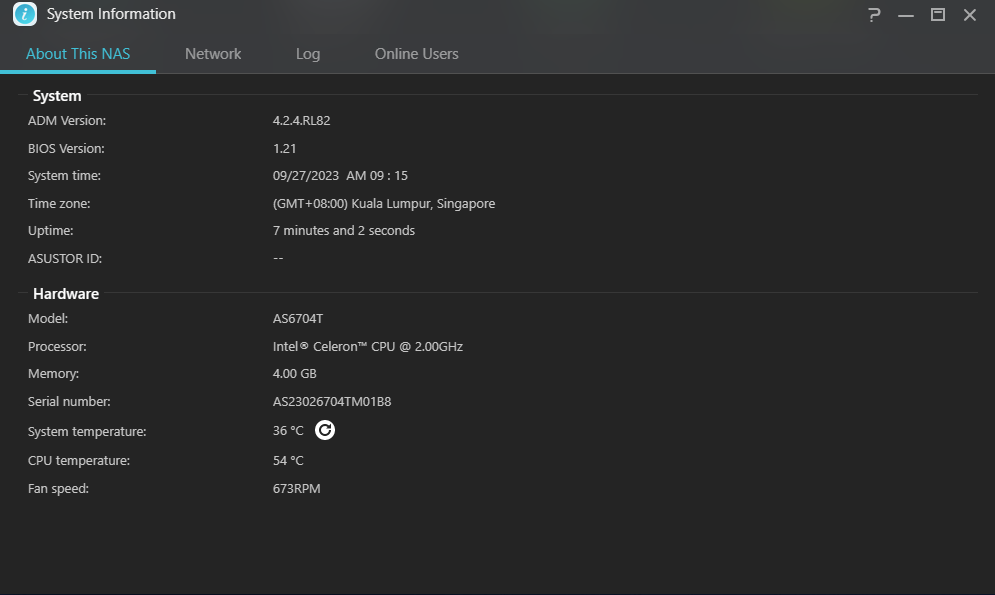 The Activity Monitor, users can track metrics such as CPU utilization, memory usage, network activity, and more. This information is valuable for system administrators and users who want to ensure that their NAS is operating optimally and efficiently. By providing a detailed overview of hardware performance, the Activity Monitor helps users make informed decisions about resource allocation, application management, and overall system health.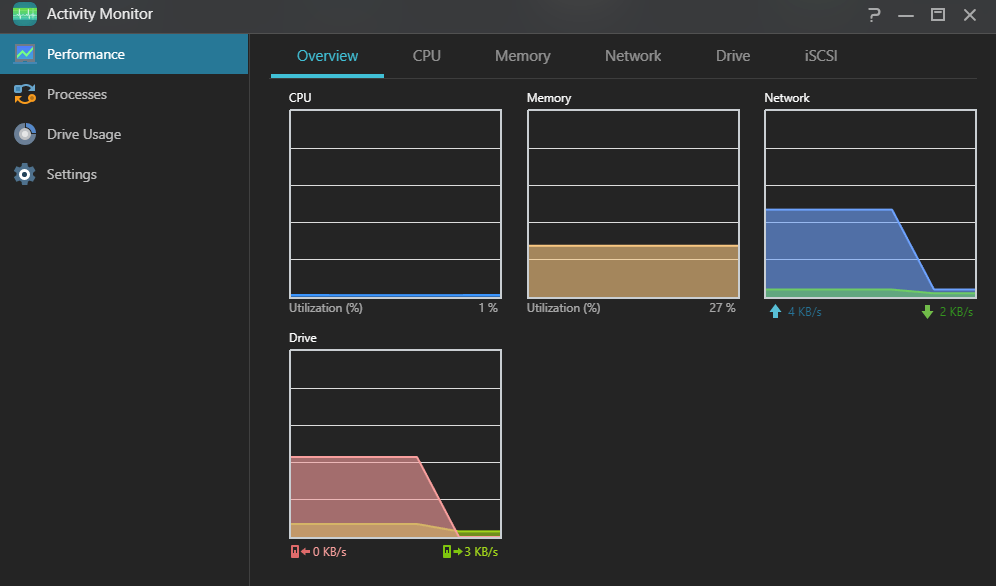 You can create multiple volume and raid setting for your storage configuration. The storage manager tool or interface that allows users to manage and control the storage devices and configurations within the NAS.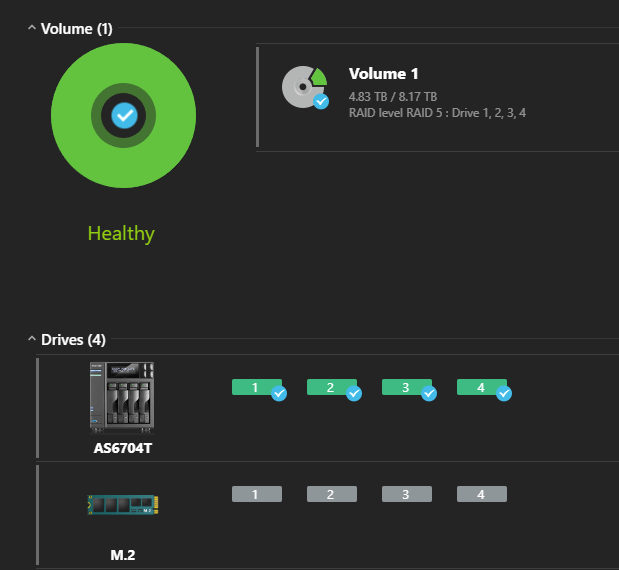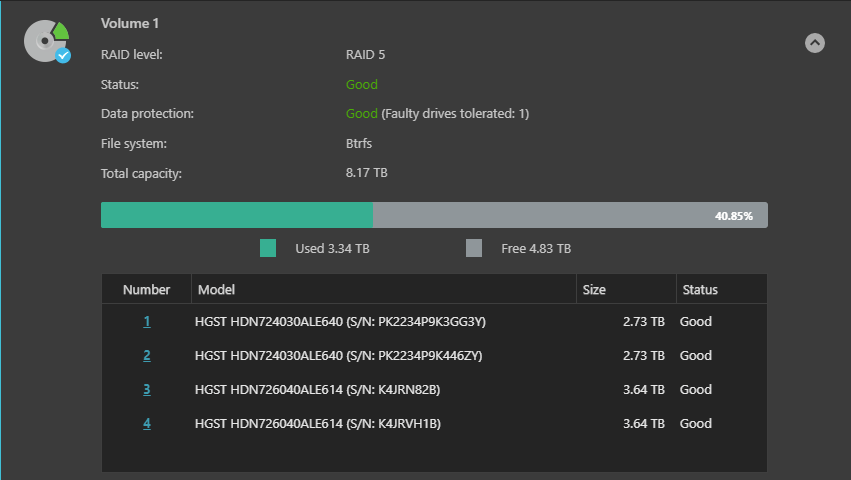 Service provide various functionalities such as SMB, NFS, Rsync and many more.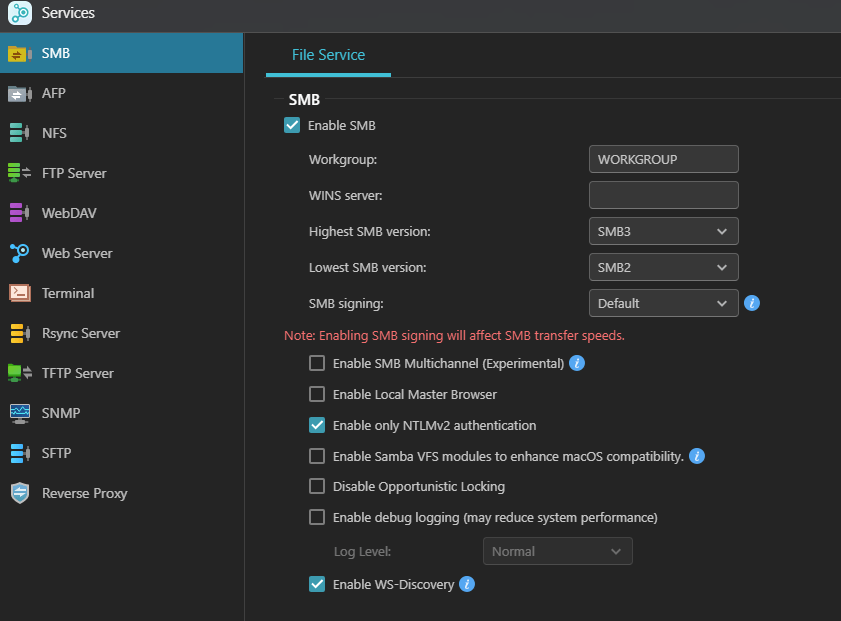 Snapshots are a powerful tool for data management and protection in NAS environments, allowing users to recover data quickly and efficiently in case of data loss or corruption. They captures the state of a file system or data volume at a specific point in time.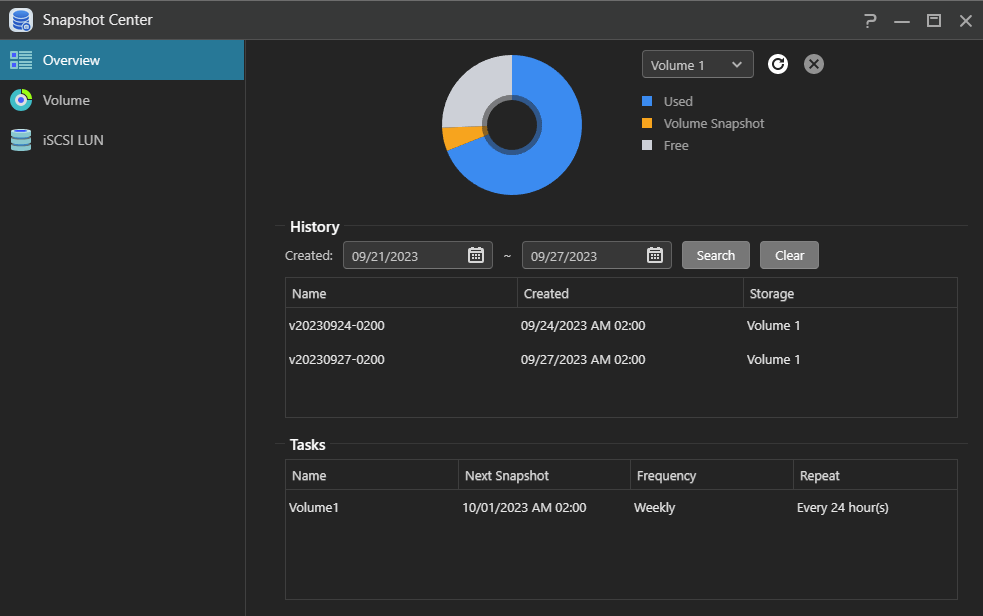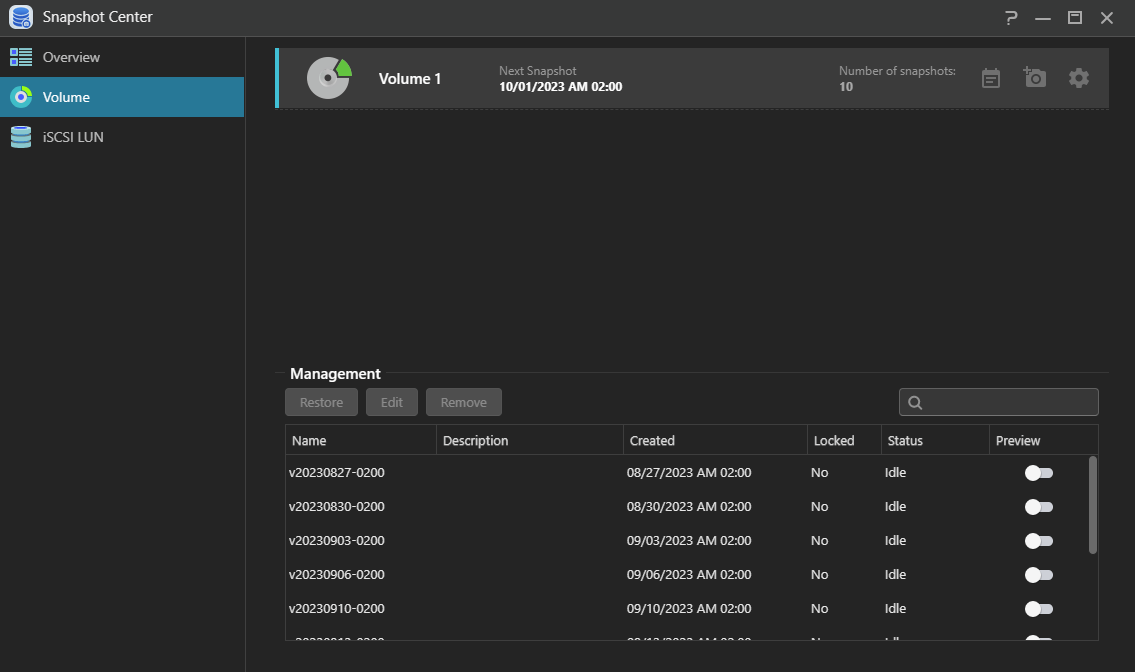 A VPN server is a service that enables secure and encrypted communication over a public network, such as the internet. It allows users to connect to the network remotely as if they were physically present at the same location as the VPN server.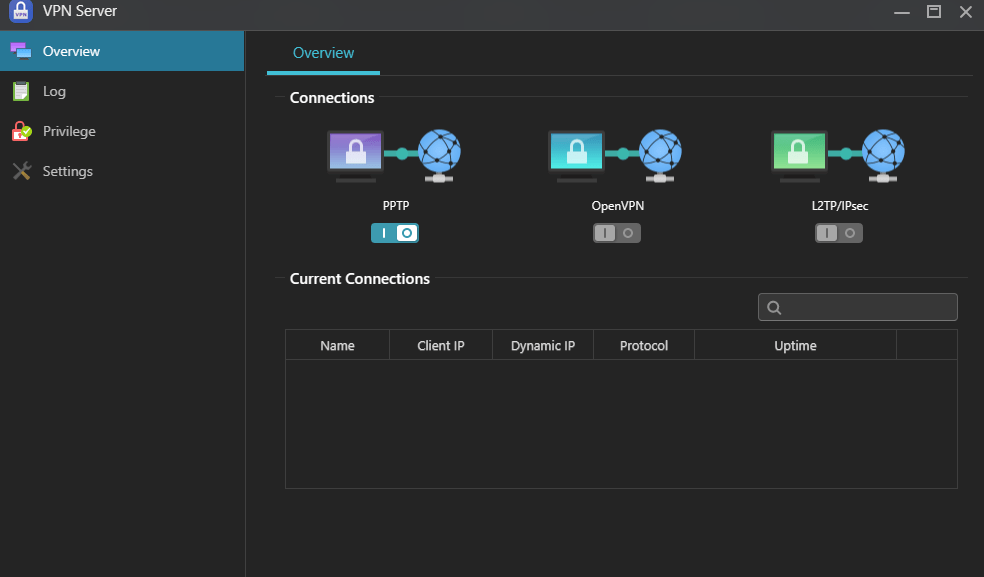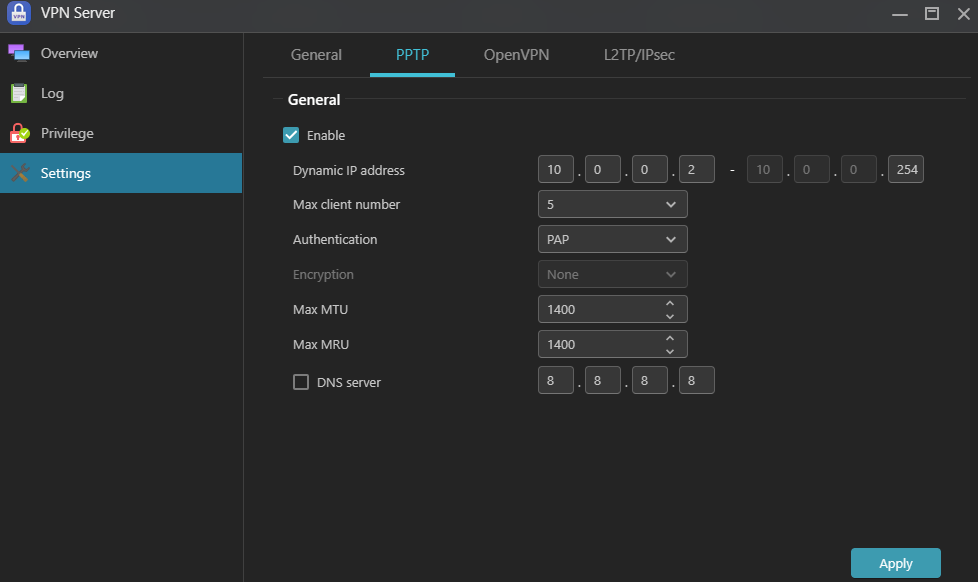 Web Centers can have a wide range of applications, from serving as a company intranet portal to being a personalized homepage for internet users. The specific functionalities and offerings of a Web Center depend on its intended use and the needs of its users.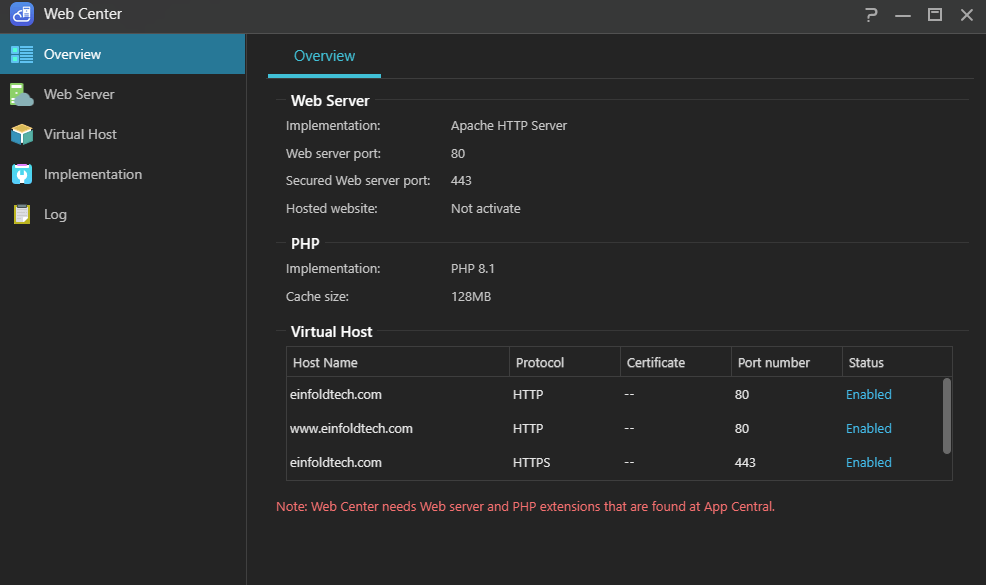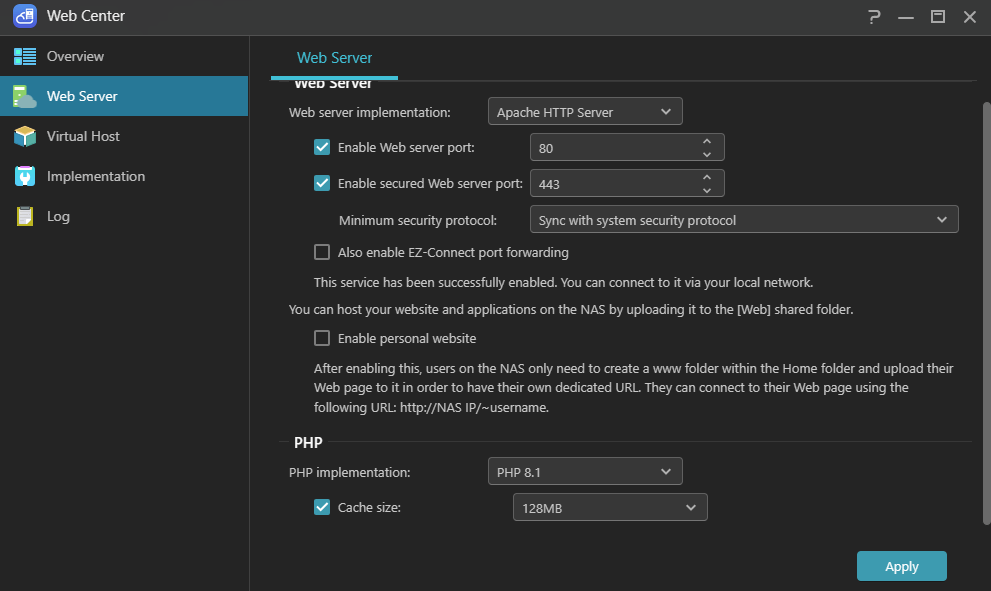 App Central – where users can browse, discover, and install various applications (apps) or software for a specific device or system. This concept is commonly associated with NAS (Network-Attached Storage) devices, where users can access and install apps to enhance the functionality of their NAS.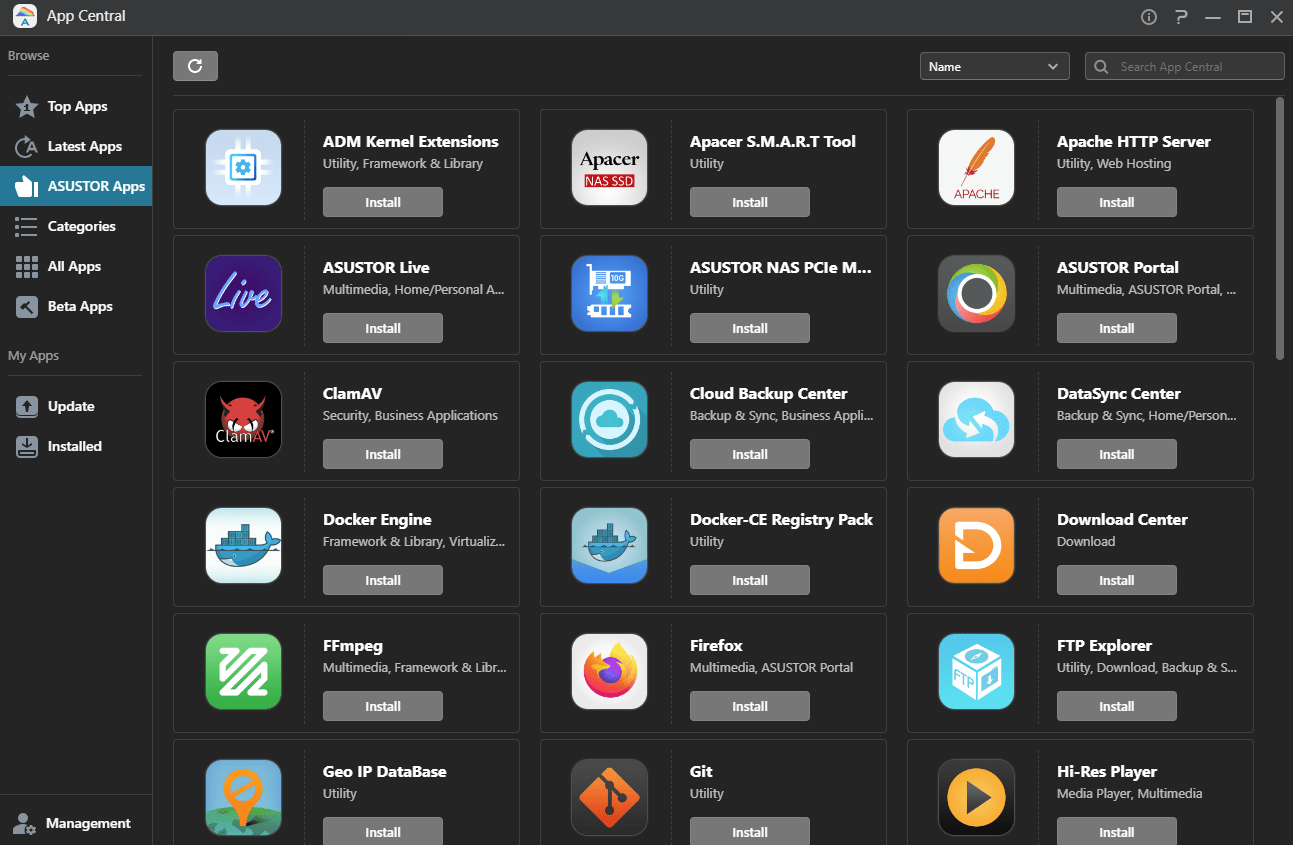 Download Center allows you to easily download and save files to your NAS. Your NAS can effectively replace your computer in helping you with any download jobs.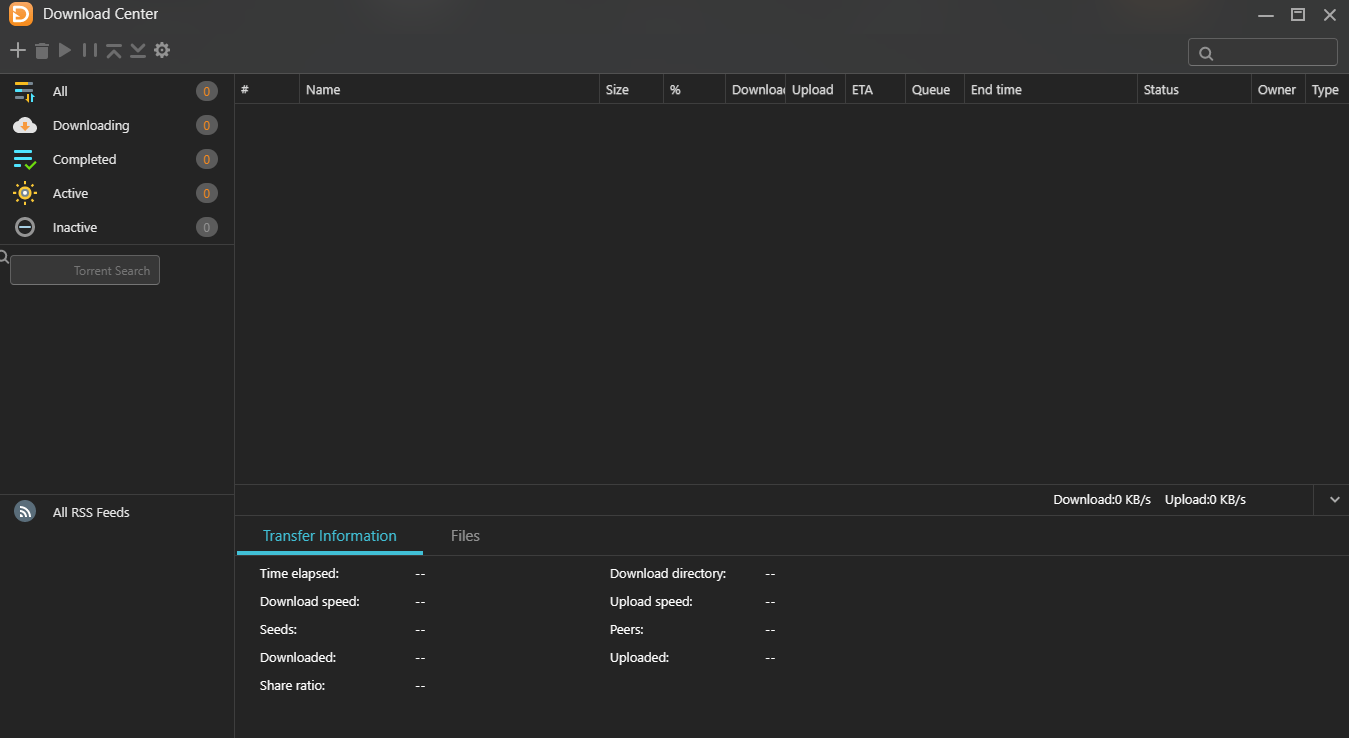 Takeasy offers a convenient solution for downloading online videos and playlists, allowing users to choose the desired video file type and quality.
Furthermore, it seamlessly integrates with Twitch and YouTube channel subscriptions, enabling your NAS to automatically fetch and download the latest content from your preferred Twitch and YouTube channels.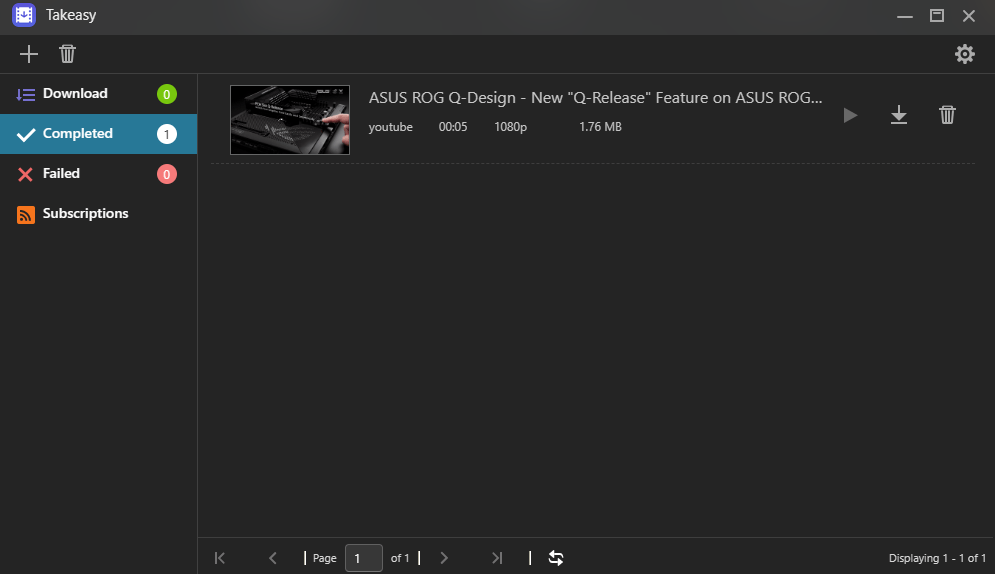 SoundsGood is a music player App developed for music lovers. ASUSTOR NAS users can download and install SoundsGood from App Central. After importing their music collection or personal compositions to SoundsGood's music library, users will have their very own dedicated music streaming platform.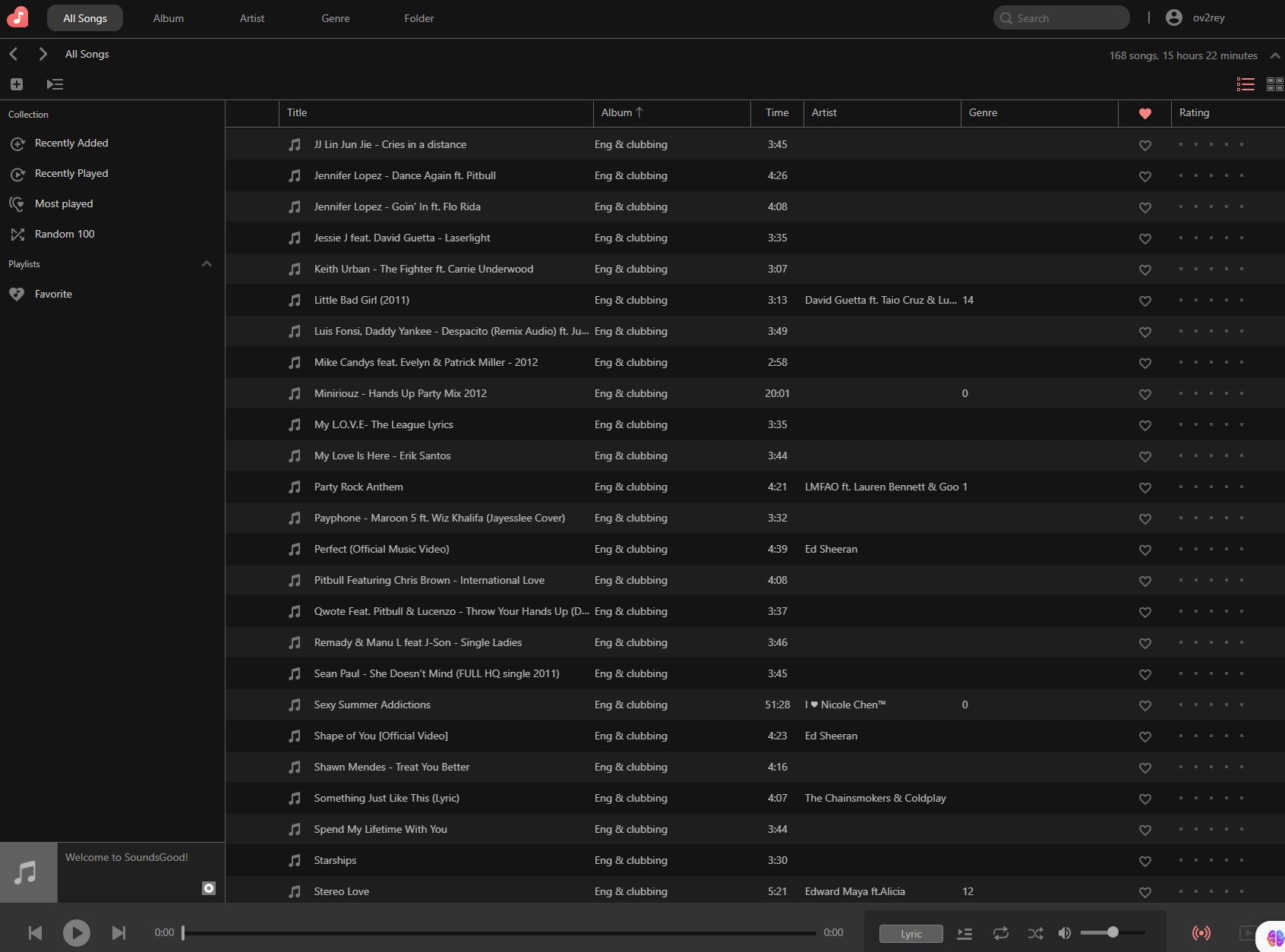 Photo Gallery 3 easily helps create private cloud spaces, with backing up and maintaining photos as well as providing easy access to all photos even when away from the home or office. Transfer your online photos stored on cloud services such as Google Photos and Flickr that no longer provide unlimited free space while keeping your photos safe.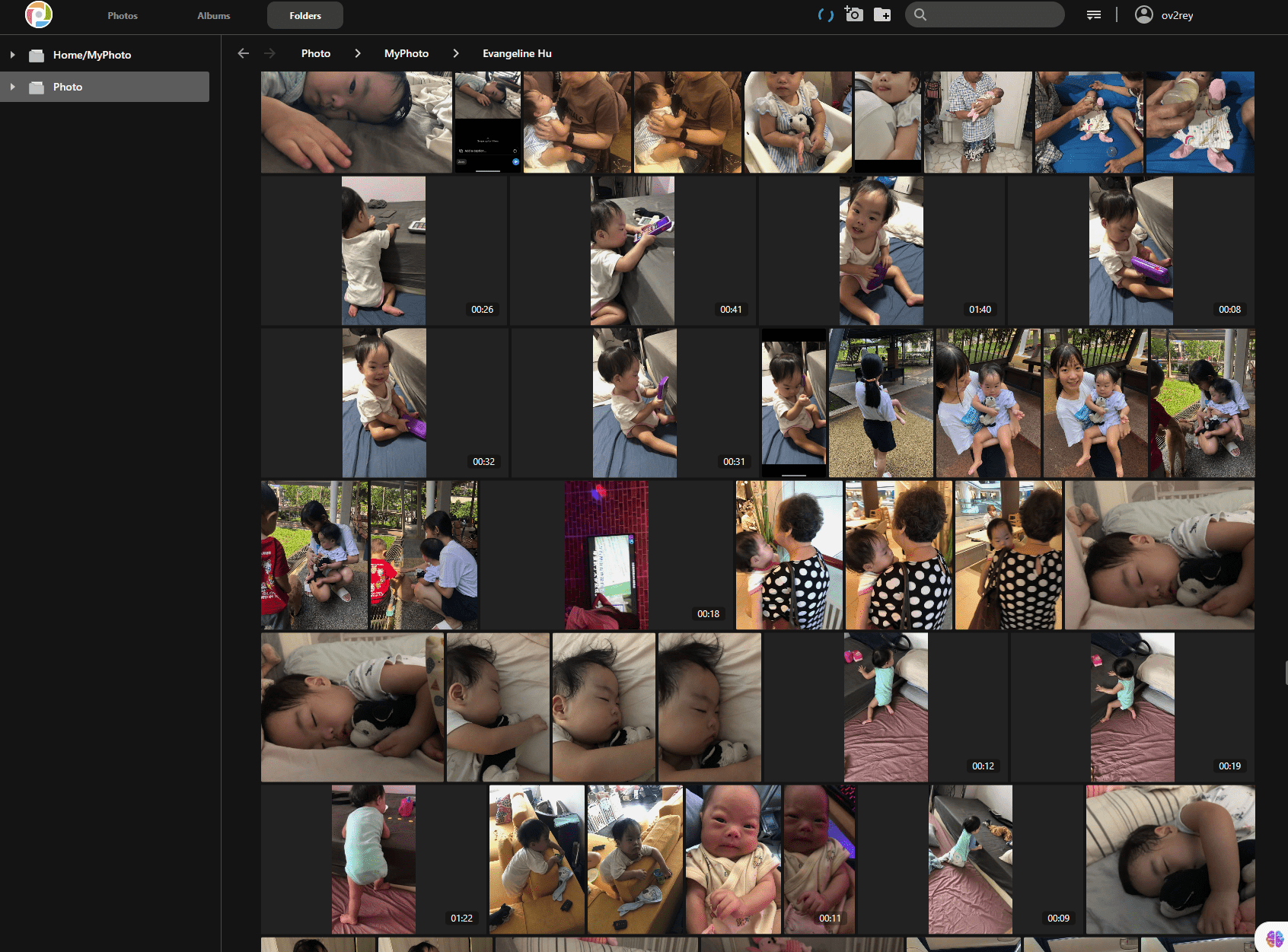 Surveillance Center is a powerful add-on App on ASUSTOR NAS devices. After installing the Surveillance Center from App Central, an ASUSTOR NAS can be instantly turned into a 24/7 non-stop high resolution security surveillance system. Furthermore, Surveillance Center is compatible with popular web browsers on Windows and mobile devices, allowing you to monitor and protect your most valued assets from anywhere and at any time.

ASUTOR support uninterruptible Power Supply, is an electrical device that provides battery backup power to connected devices and equipment during power outages or disturbances. – Review click here