An uninterruptible power supply, or UPS (which is how we'll refer to them from now on), are, at the most basic level, a big battery that kicks in when your power goes out. They range from really small units to enterprise units. We're going to focus on testing smaller, desktop models that give you enough power for a desktop PC or NAS.
Our review unit will be Prolink Pro851SFCU 850VA.
If you want to monitor and control your UPS power input or output and manage auto-shutdown of the devices, I would recommend getting SFCU instead of SFC model.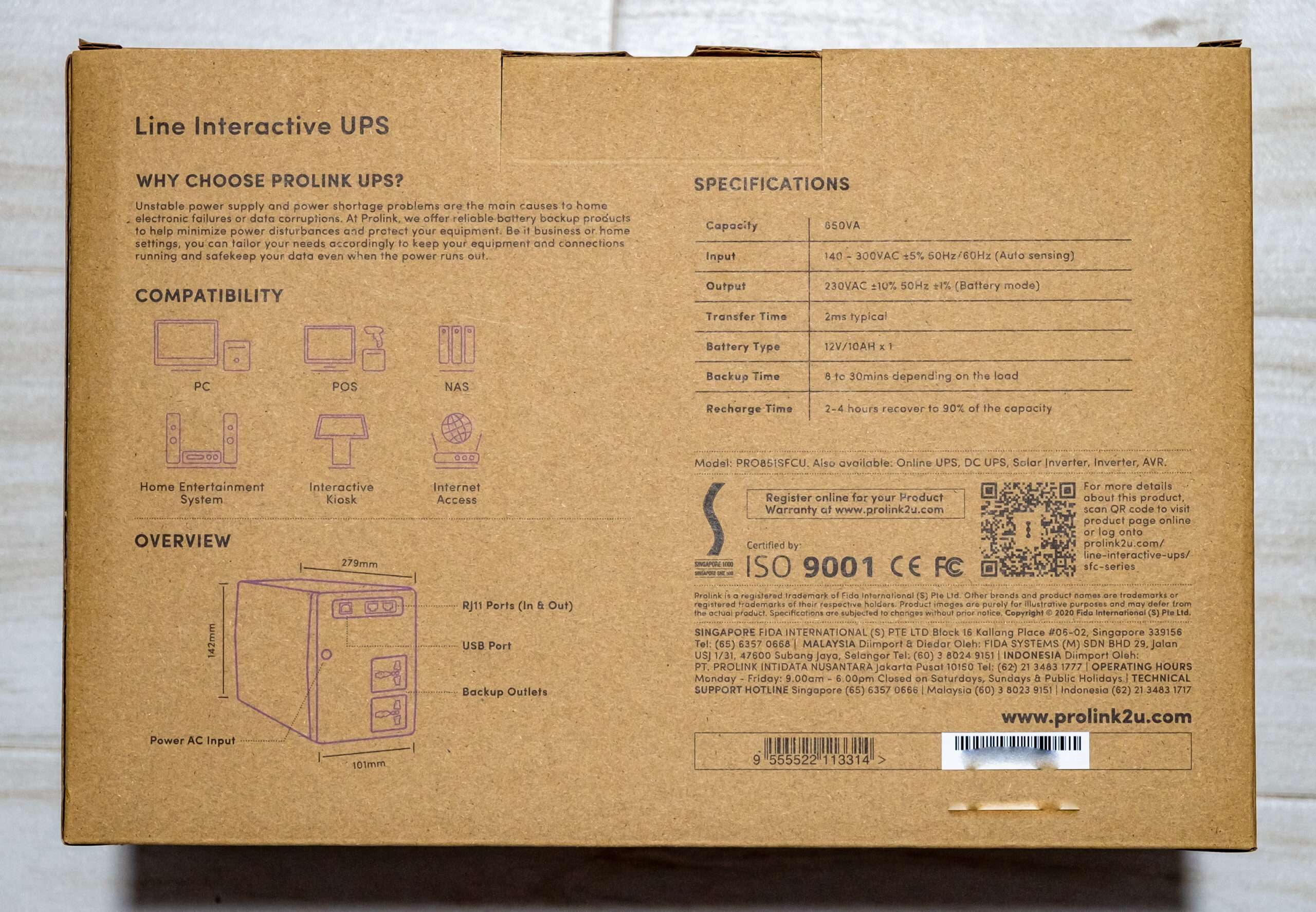 The package comes with:
1x UPS
1x User guide book
1x USB cable
1x RJ11 cable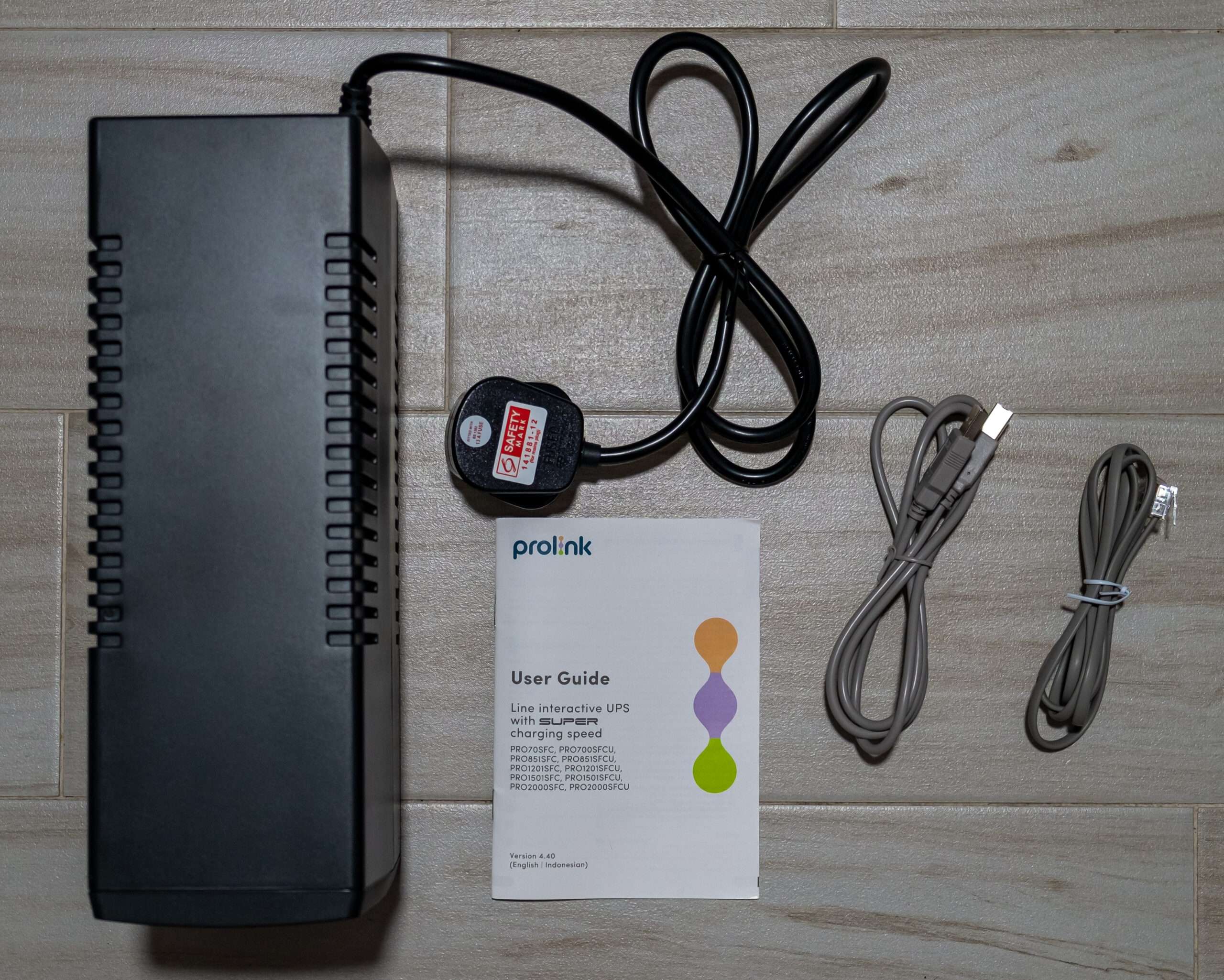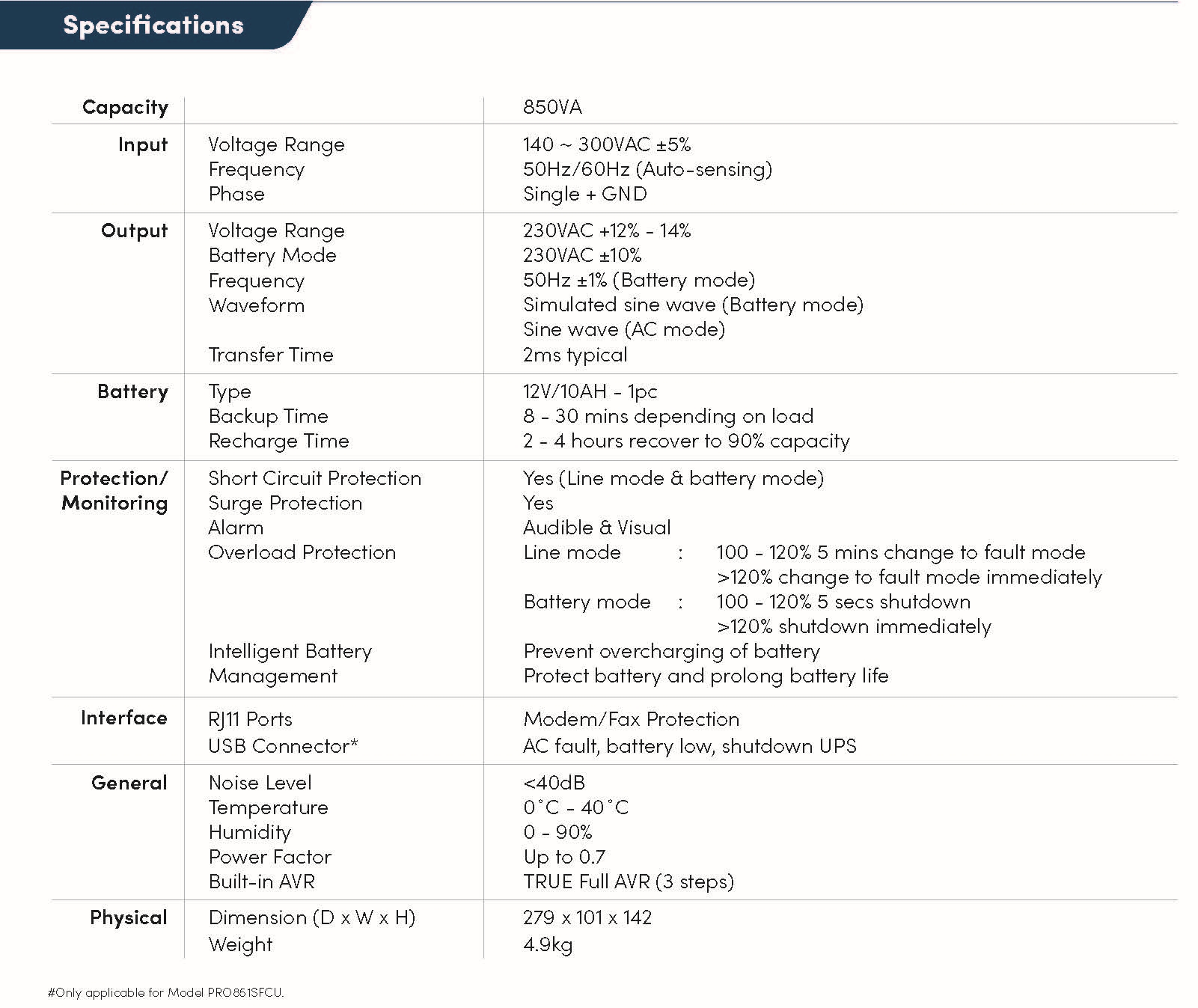 ALARM & INDICATORS
LED Display
AC Mode – Green LightingBattery Mode – Yellow Flashing every 10 seconds

Overload – Red Flashing every second

Fault – Red Lighting

Sounding
Battery Mode – Sounding every 10 secondsLow Battery – Sounding every second

Overload – Sounding every 0.5 second

Battery Replacement Alarm – Sounding every 2 seconds

Fault – Continously sounding
Rear Panel
AC input
Backup Outlets
USB Port
RJ11 Ports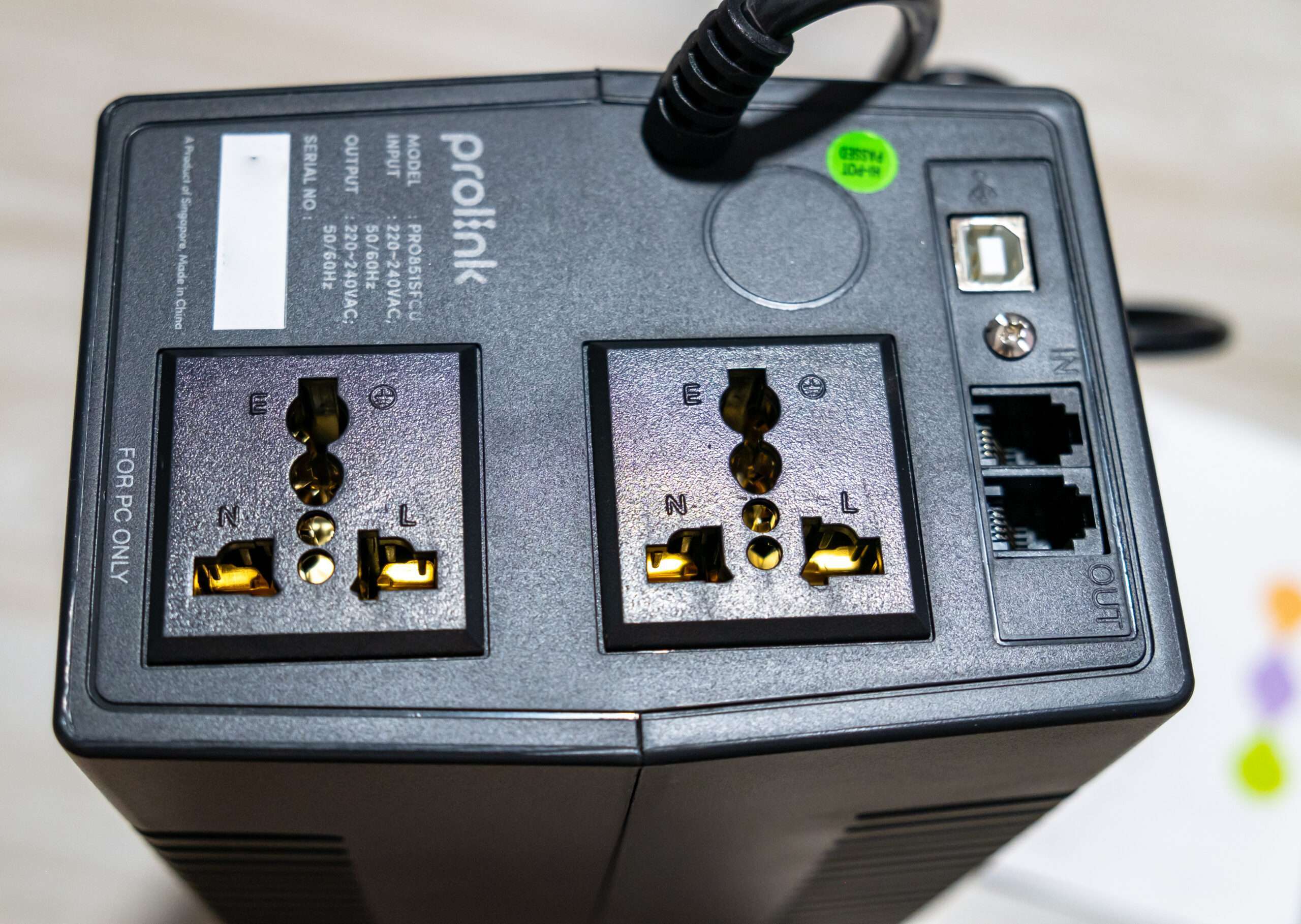 Key Features
• Built-in super fast charger, battery can be recharged to 90% of its capacity within 2-4 hours
• Excellent microprocessor control guarantees high reliability
• Boost and buck AVR for voltage stabilization
• Auto restart while AC is recovering
• Simulated sine wave
• Off-mode charging
• Cold start function
• RJ11 ports (Fax/Modem Protection)
• USB communication port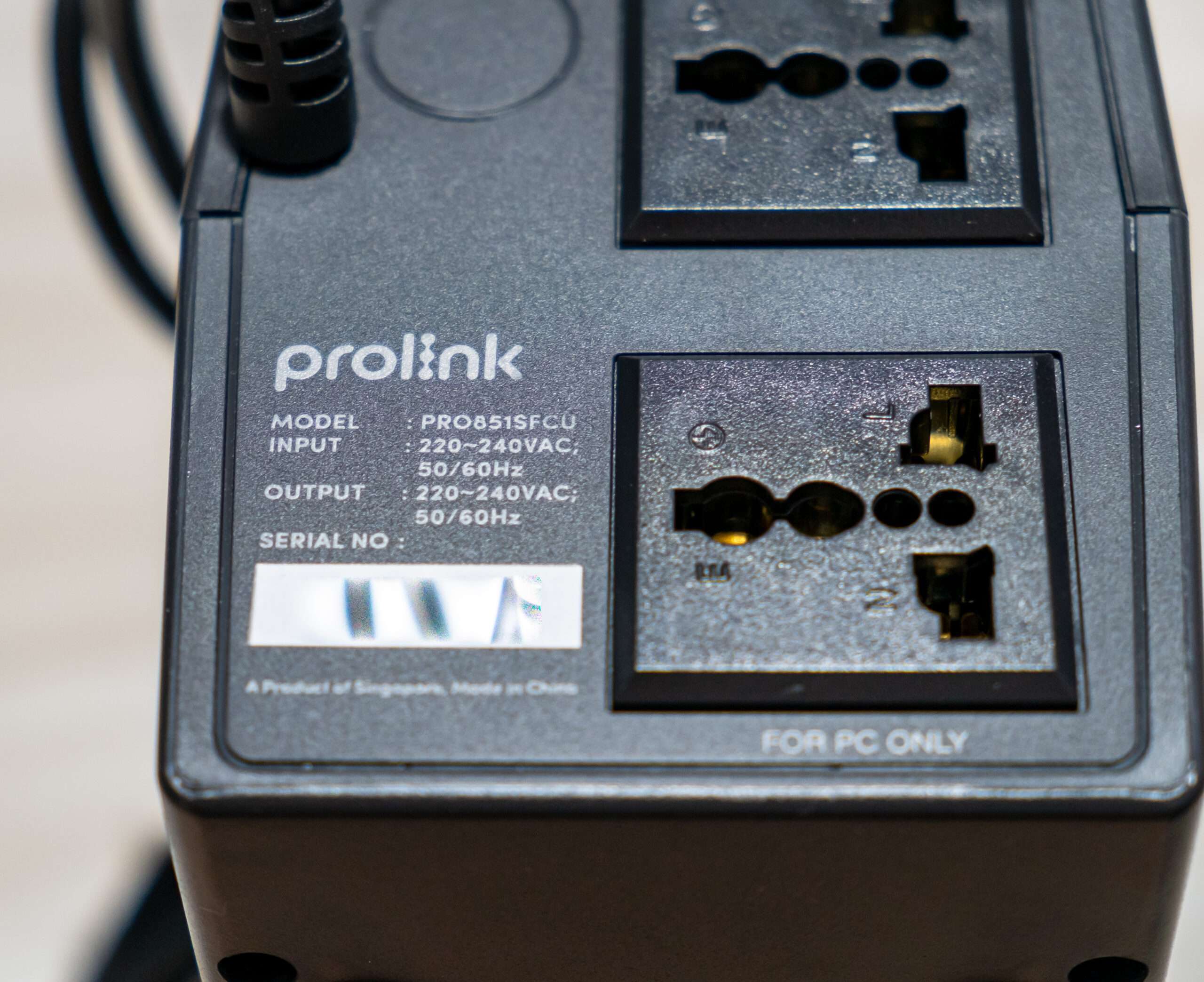 You need to install viewpower software on your computer and you can see the information and configure your computer auto shutdown.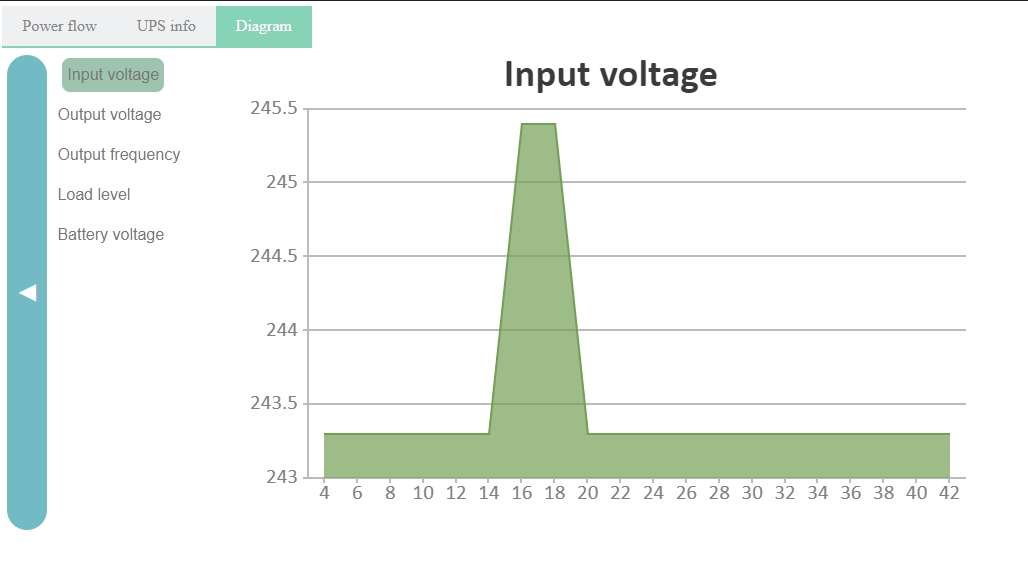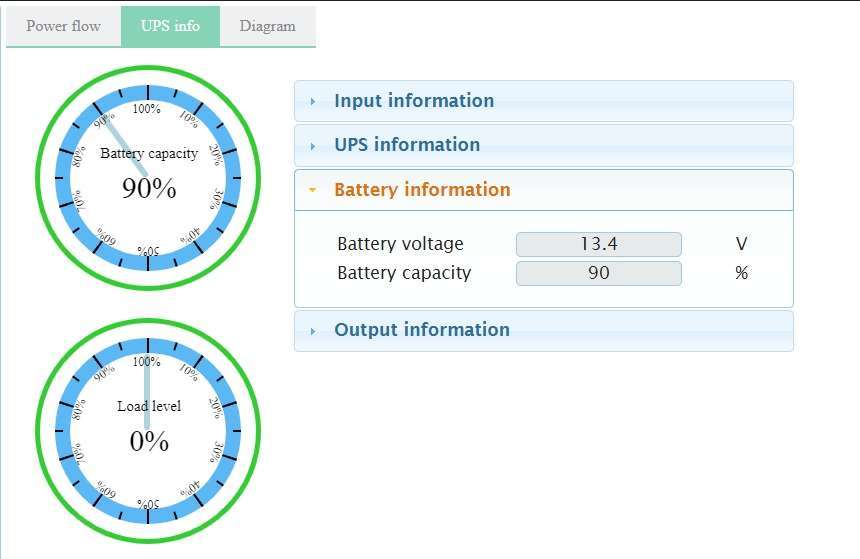 The UPS also support ASUSTOR and Synology NAS without installing any apps.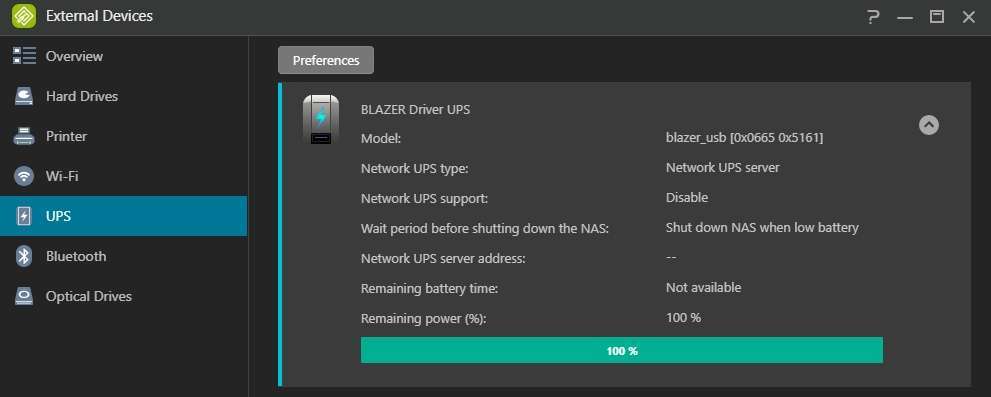 We have unplugged the UPS main switch to test the duration.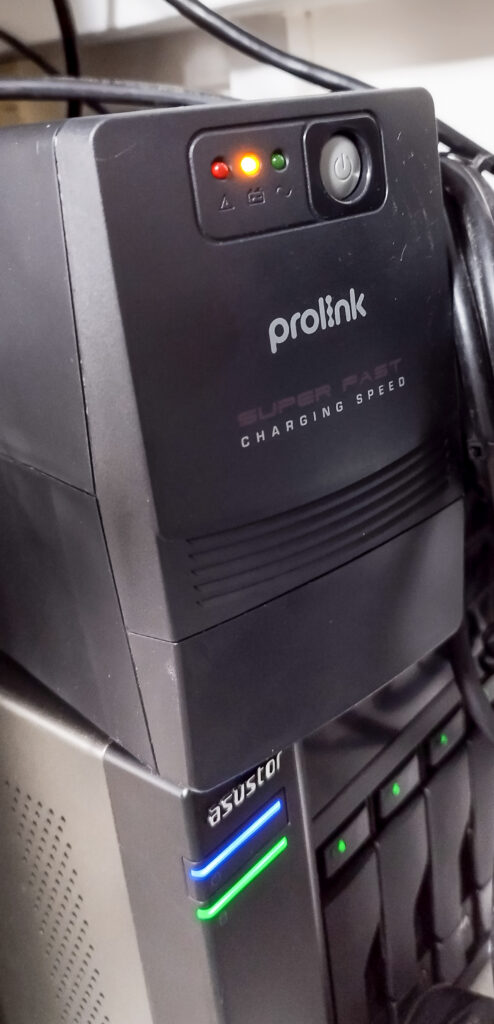 Our testing devices ASUSTOR AS6604T – NAS WD RED PRO 10TB x 4 + 2 WD Black 512MB SSD m.2 cache.
| | | | | | | |
| --- | --- | --- | --- | --- | --- | --- |
| Time | 0 Minutes | 9 Minutes | 42 Minutes | 54 Minutes | 56 Minutes | NAS Shutting Down |
| Battery Level | 100% | 77% | 38% | 15% | 10% | NAS Shuting Down |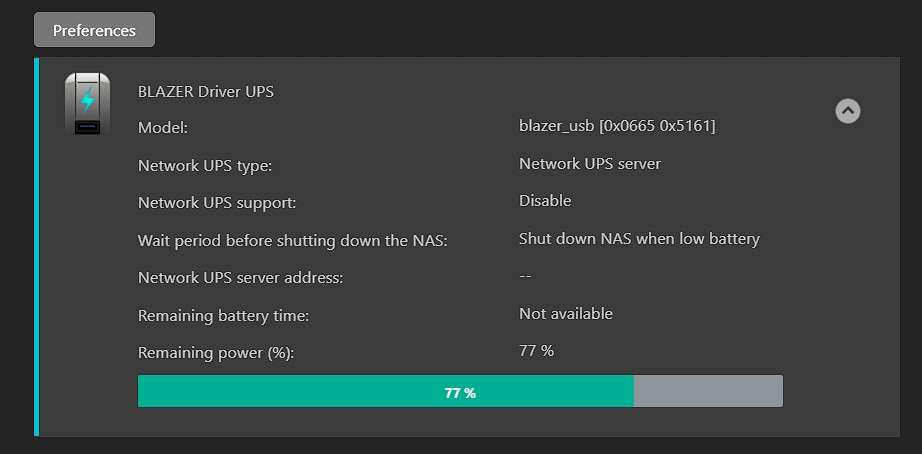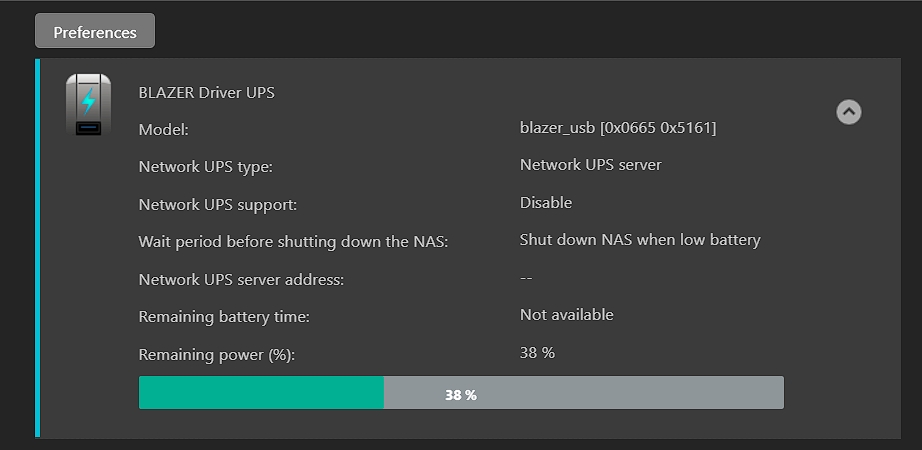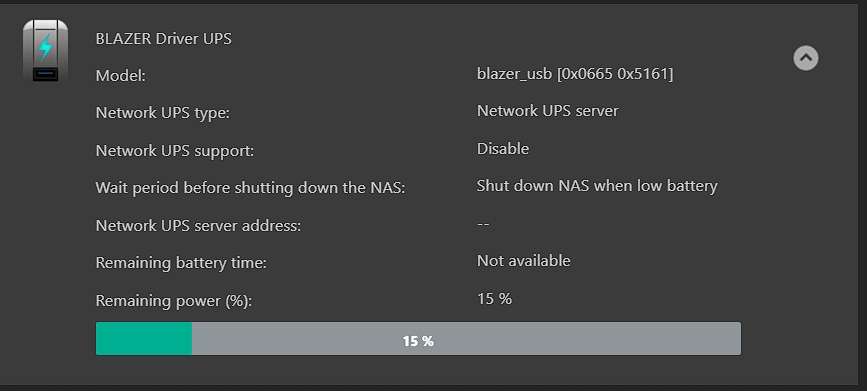 When the battery reaches 10% low and the NAS auto shutting down. As you can see red light warning low battery