TUF Gaming VG28UQL1A HDMI 2.1 Gaming Monitor — 28-inch 4K UHD (3840 x 2160), Fast IPS, 144 Hz, 1 ms GTG, NVIDIA G-Sync compatible, AMD FreeSync™ Premium, DSC, ELMB Sync, Variable Overdrive, DisplayHDR™ 400, DCI-P3 90%
28-inch UHD (3840 x 2160) Fast IPS gaming monitor with 144 Hz refresh rate and 1 ms (GTG) response time, designed for professional gamers
HDMI® 2.1 supports native 4K 120 Hz gaming without chroma subsampling (4:4:4) on PlayStation® 5 and Xbox Series X
ASUS Extreme Low Motion Blur Sync (ELMB Sync) technology enables ELMB and variable-refresh-rate technologies to work simultaneously to eliminate ghosting and tearing for sharp gaming visuals with high frame rates
NVIDIA® G-SYNC® Compatible, AMD FreeSync™ Premium, and exclusive Variable Overdrive technology ensure seamless, tear-free gaming
High dynamic range (HDR) technology with DisplayHDR™ 400 compliance and 90% DCI-P3 professional color gamut provide amazing color performance
Asus's TUF series gaming monitors have nothing to do with durability or reliability. It's instead a mid-range gaming monitor line focused on value and functionality. This particular model is more expensive than many in the TUF line but remains reasonably priced for a monitor with its feature set.
Accessories
DisplayPort cable
HDMI Ultra High Speed Cable
Power adapter
Power cord
Quick start guide
USB 3.0 cable
Warranty Card
The monitor's design theme in black charcoal and no RGB light at the back. Uou'll notice obvious circuit-like etching and a chrome TUF Gaming logo.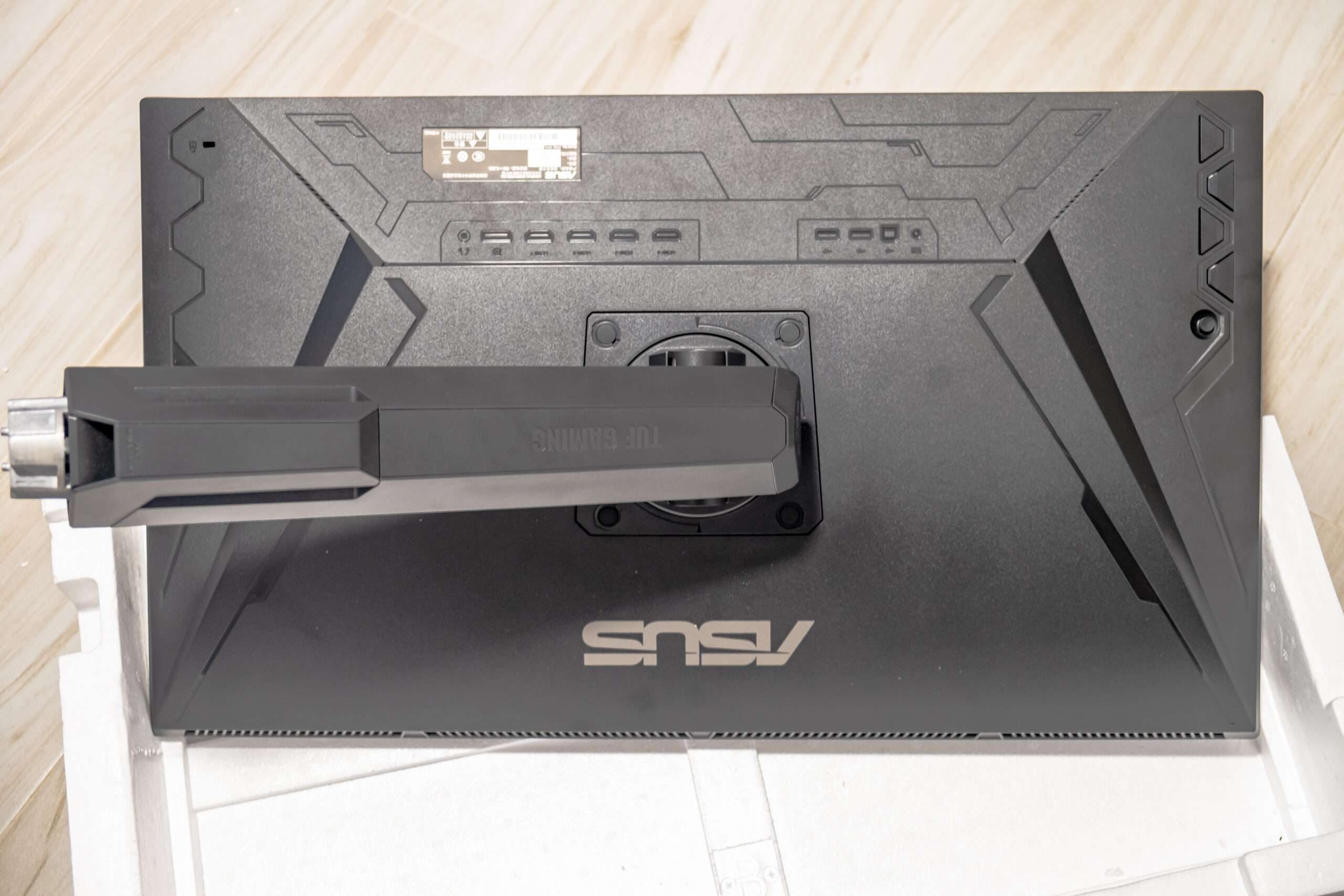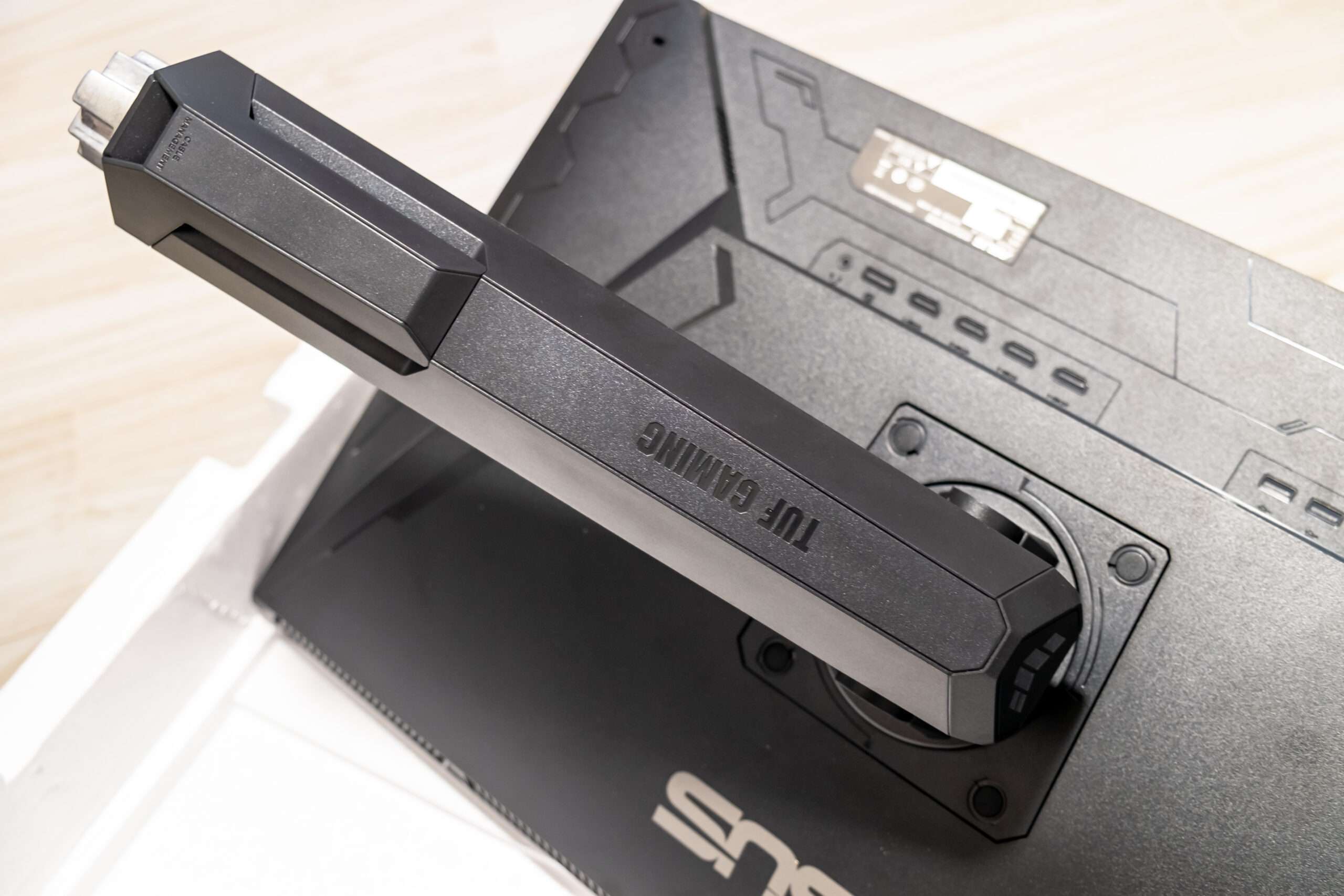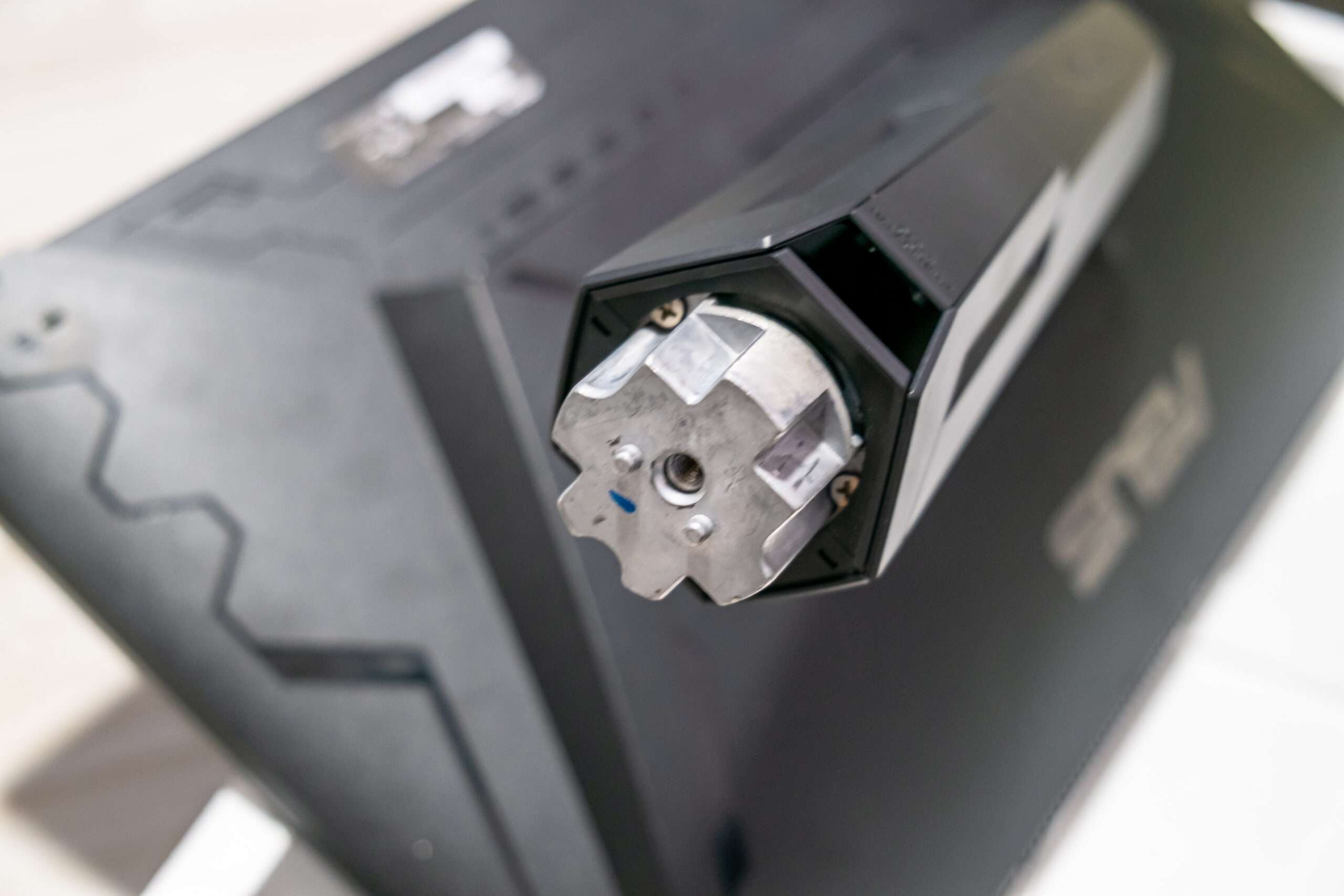 Installation is very easy without need of screwdriver.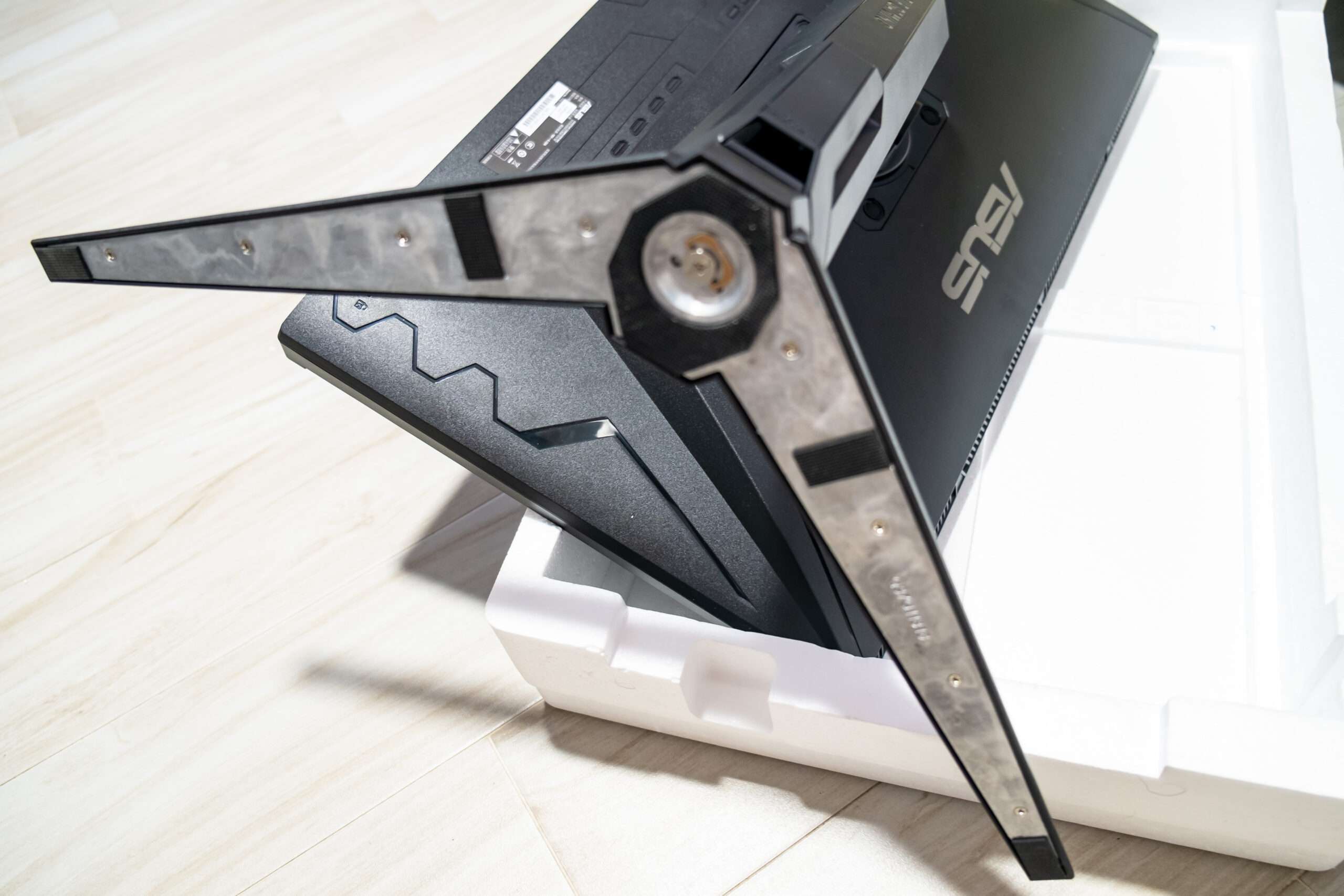 Despite trying to insert the cable into the cable management system, we were unable to do so.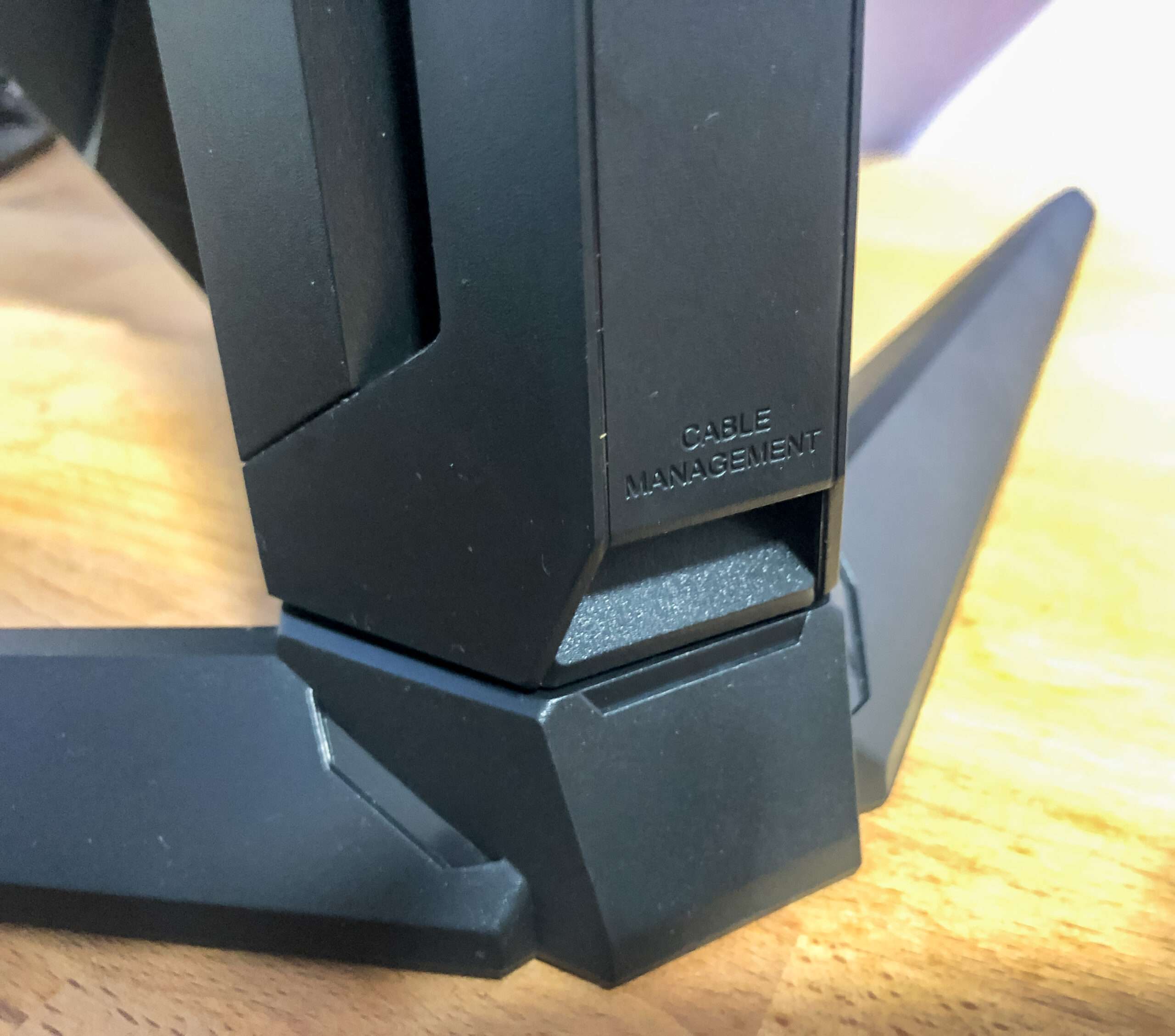 According to China energy rating: The TUF monitor power consumption is very high.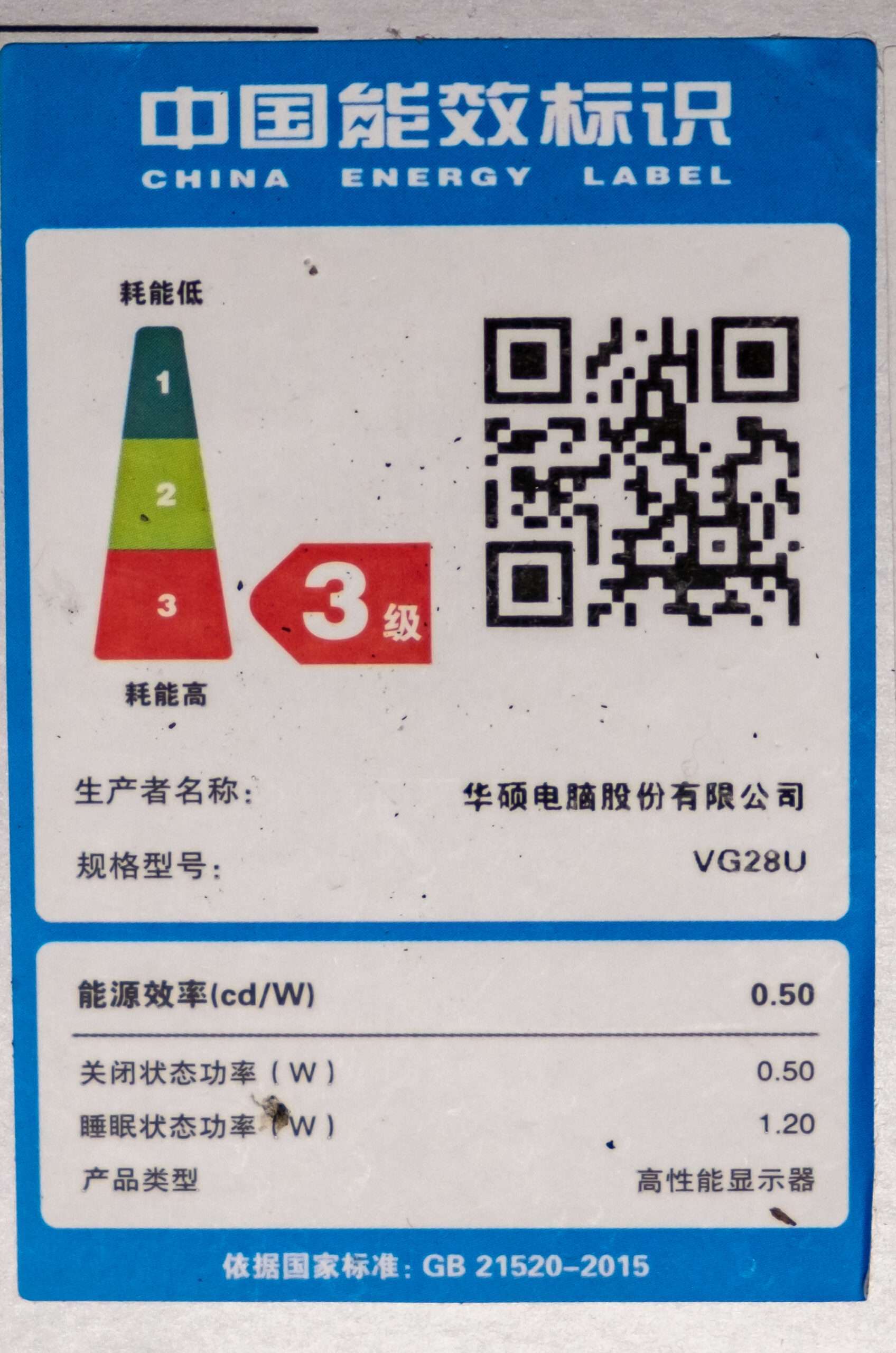 The power adaptor: ADP-120RH B 120watts is familiar to some ASUS gaming laptop adaptor.
During our usage the monitor only use 60watts.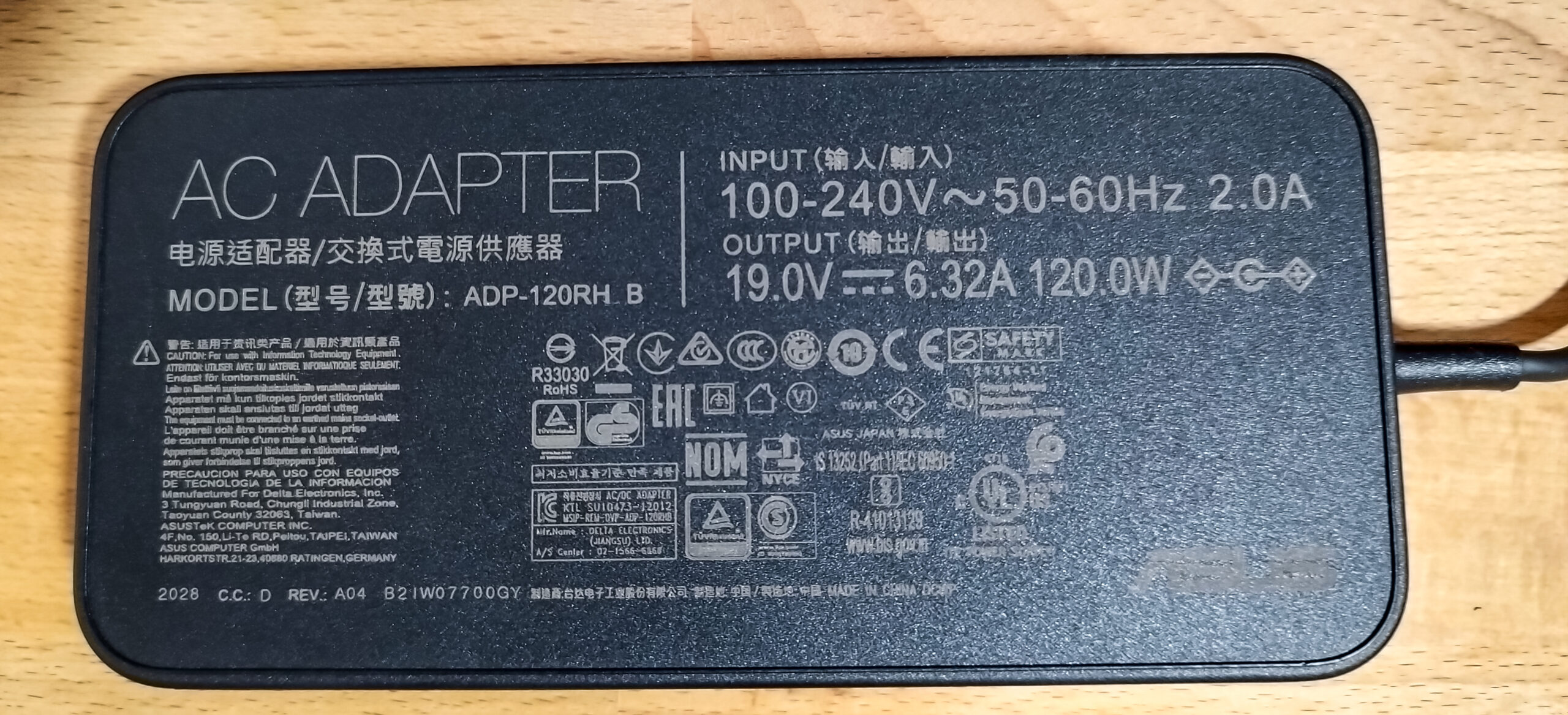 The VG28UQL1A's stand adjusts for height, tilt, swivel, and pivot.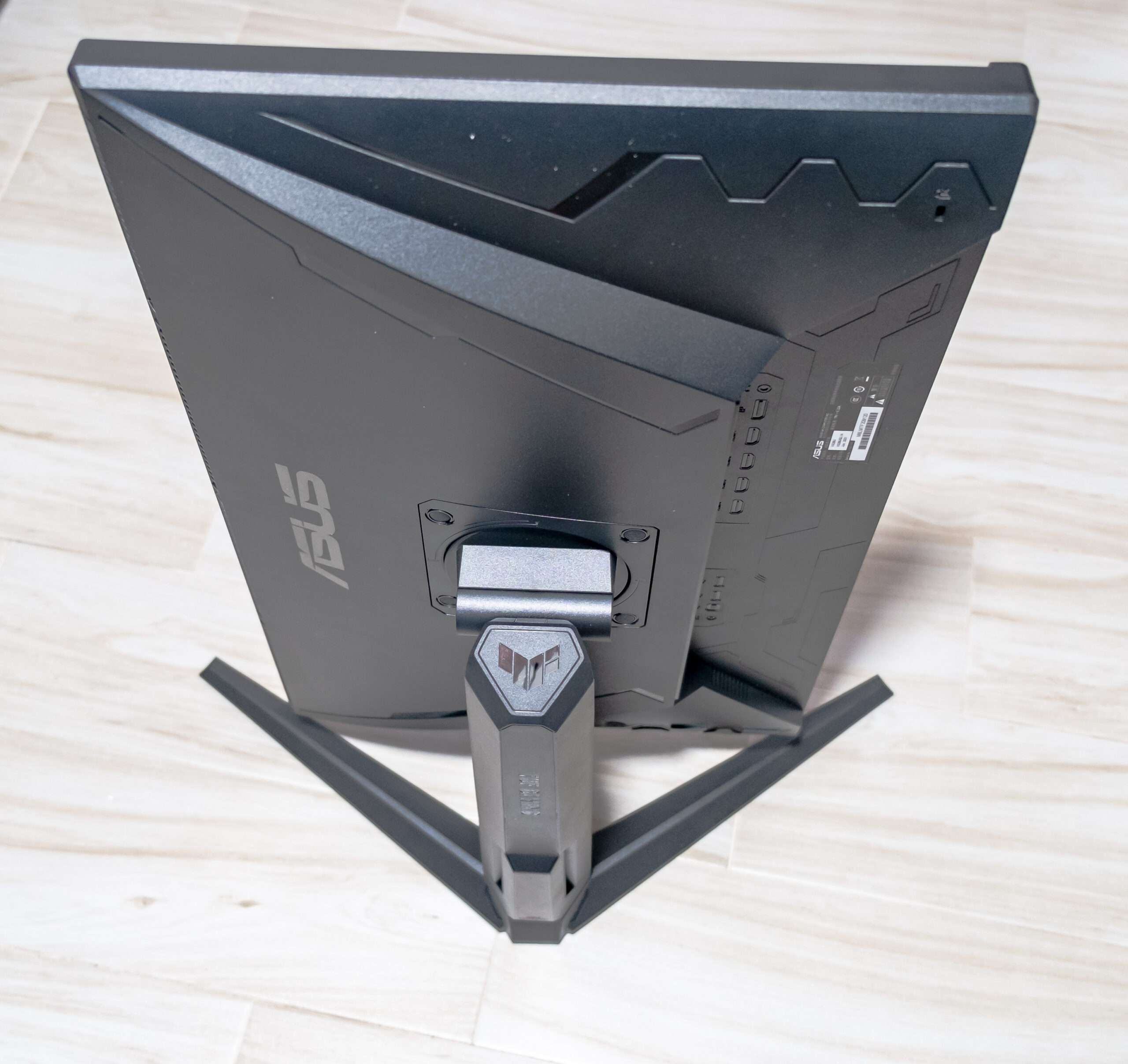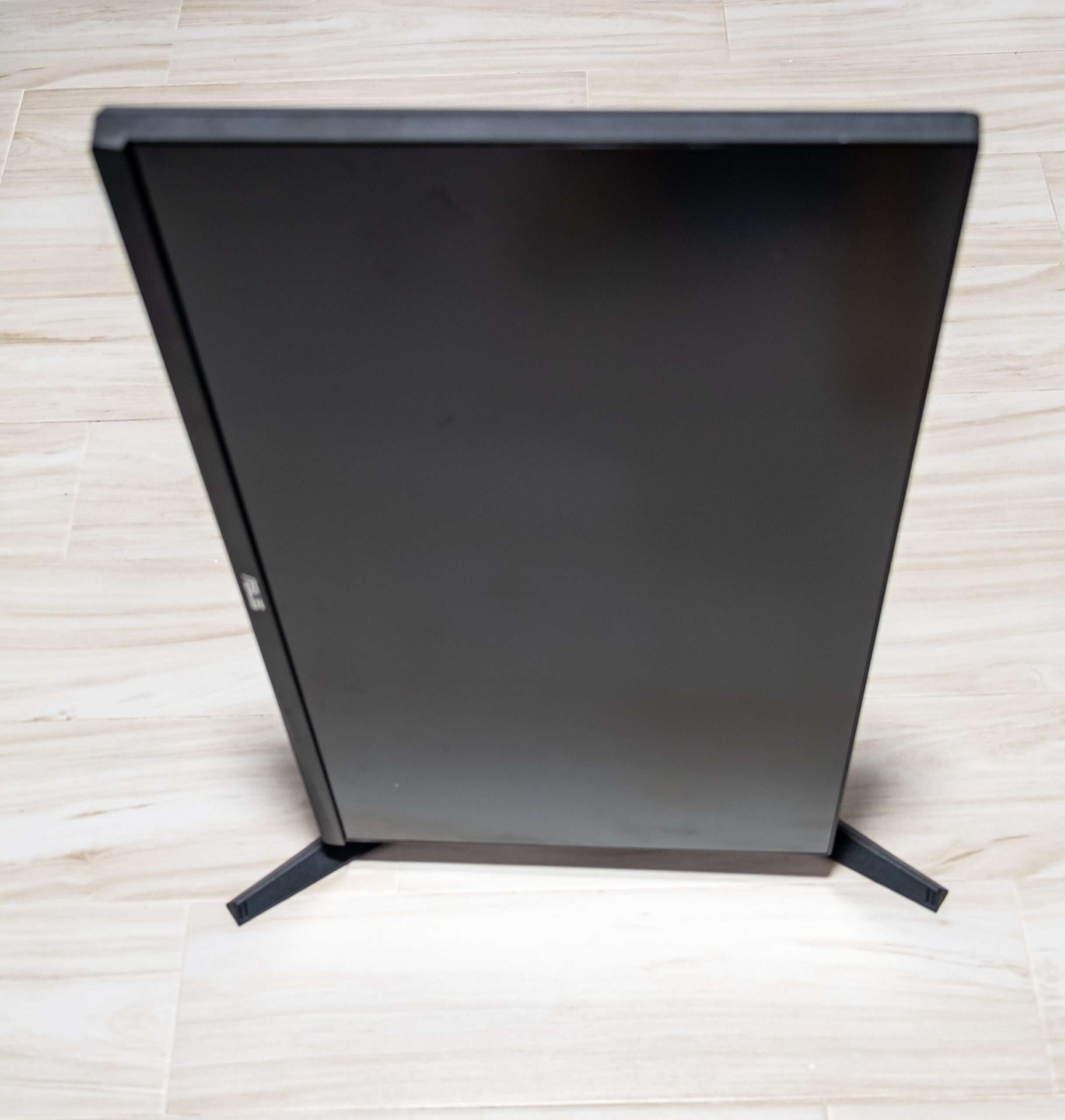 Asus TUF Gaming VG28UQL1A: All the ports & Features
Connectivity includes two HDMI 2.0 ports, two HDMI 2.1 ports, and one DisplayPort 1.4. This is an outstanding range of video inputs for a monitor at any price point. You can connect an Xbox Series X, PlayStation 5, and PC at once without sacrificing resolution or refresh rate with any connected device. Plus, you'll still have two additional HDMI 2.0 ports for connecting a Switch and one additional console or PC. Two USB-A ports are included for connected wired peripherals. They're on the back panel, however, and can prove hard to access. They're only suited to peripherals you won't connect and disconnect frequently.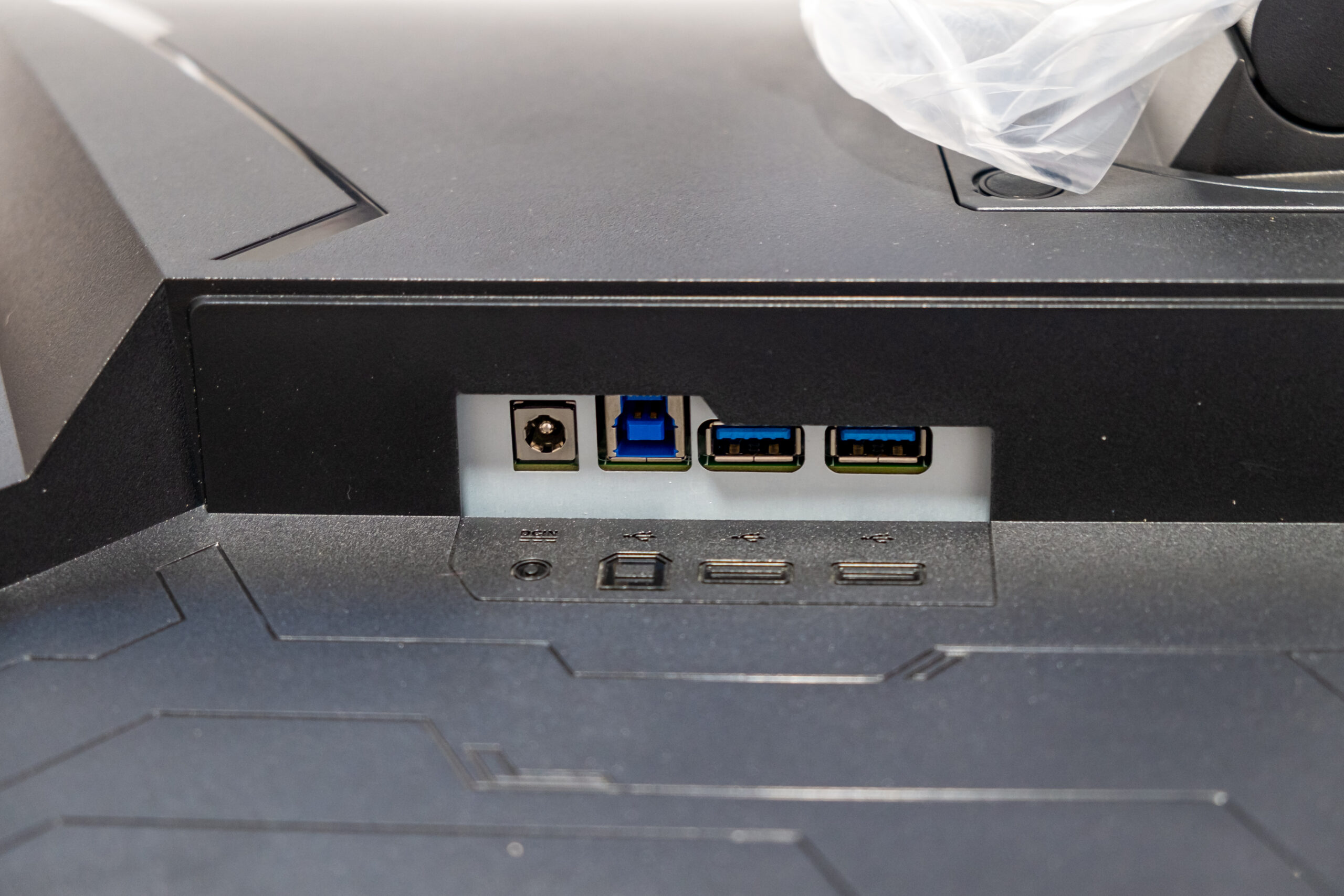 Built-in speakers are standard and more pleasant than expected. Gamers hoping to jump in for a short session without headphones, or who play games with less emphasis on audio, may be happy to use the built-in speakers instead of external audio. The speakers are well suited to podcasts and YouTube.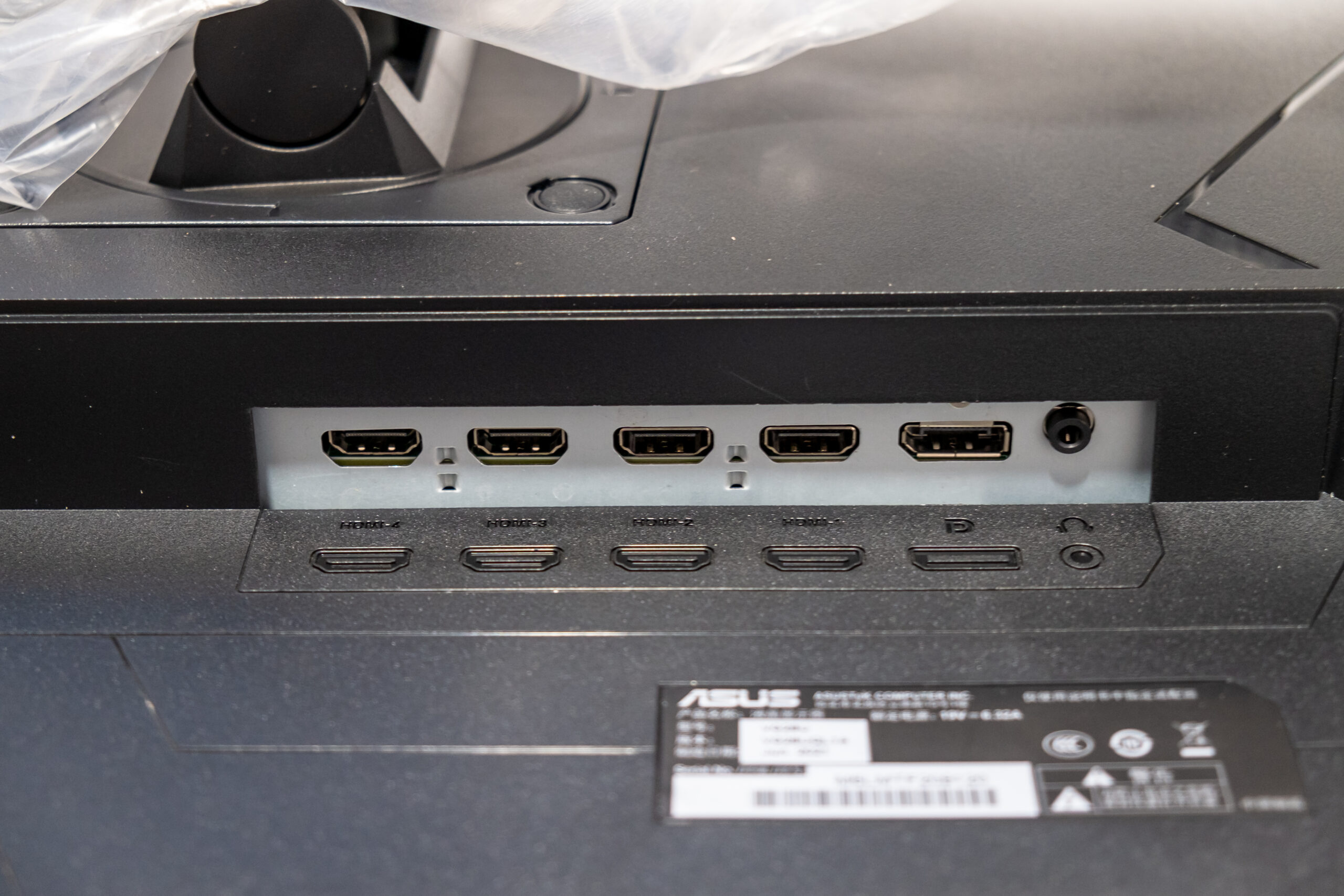 It's easy to navigate thanks to a sensible layout and joystick control on the lower right flank. There's several image quality options available including a dedicated sRGB mode and a selection of precisely targeted gamma presets, which is nice to see on a gaming monitor.
It also includes a selection of gaming-centric features such as a crosshair, a timer, an FPS counter, and a black equalizer (which brightens dark areas of the screen). I personally don't use these features, but the crosshair and black equalizer can prove useful for competitive players.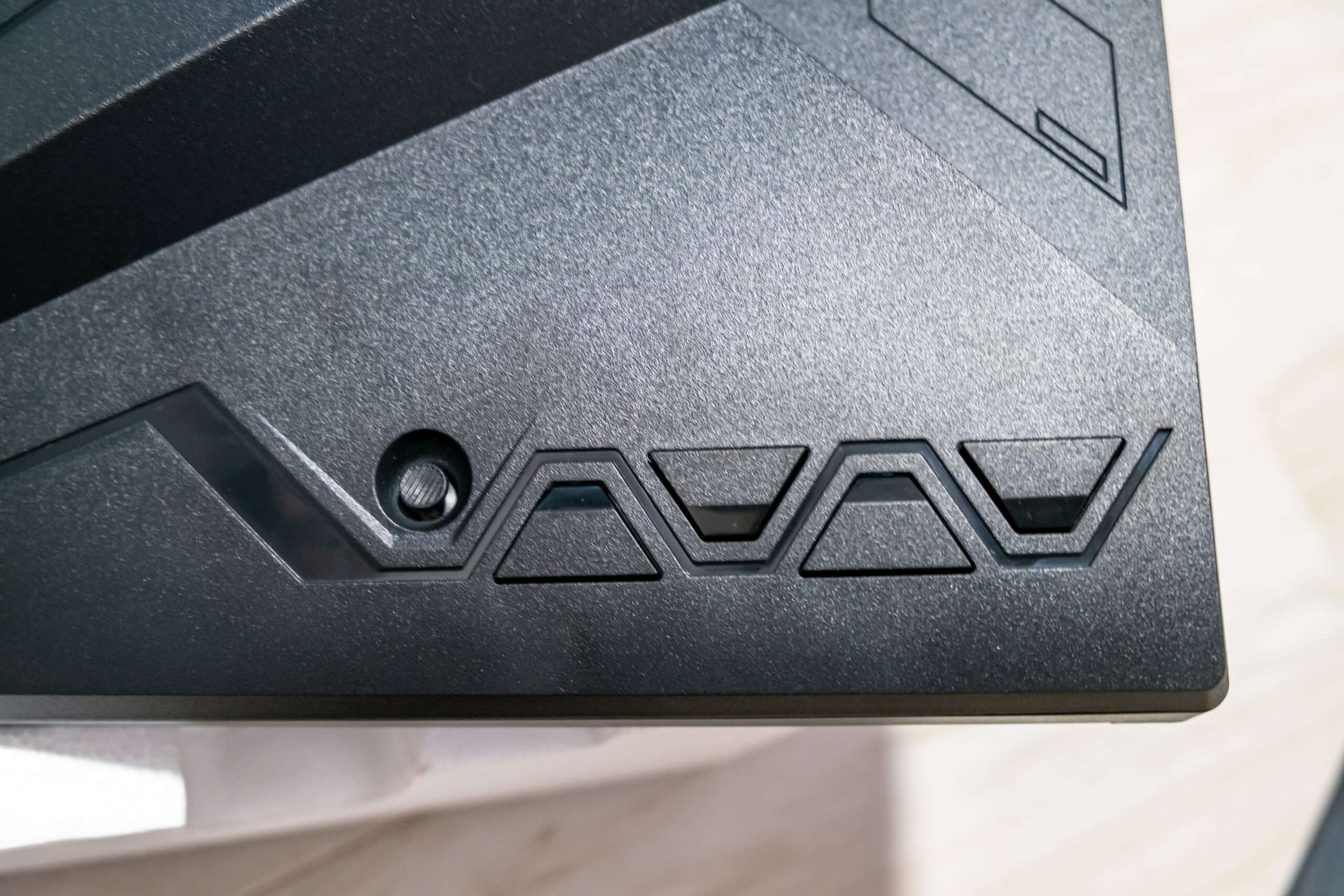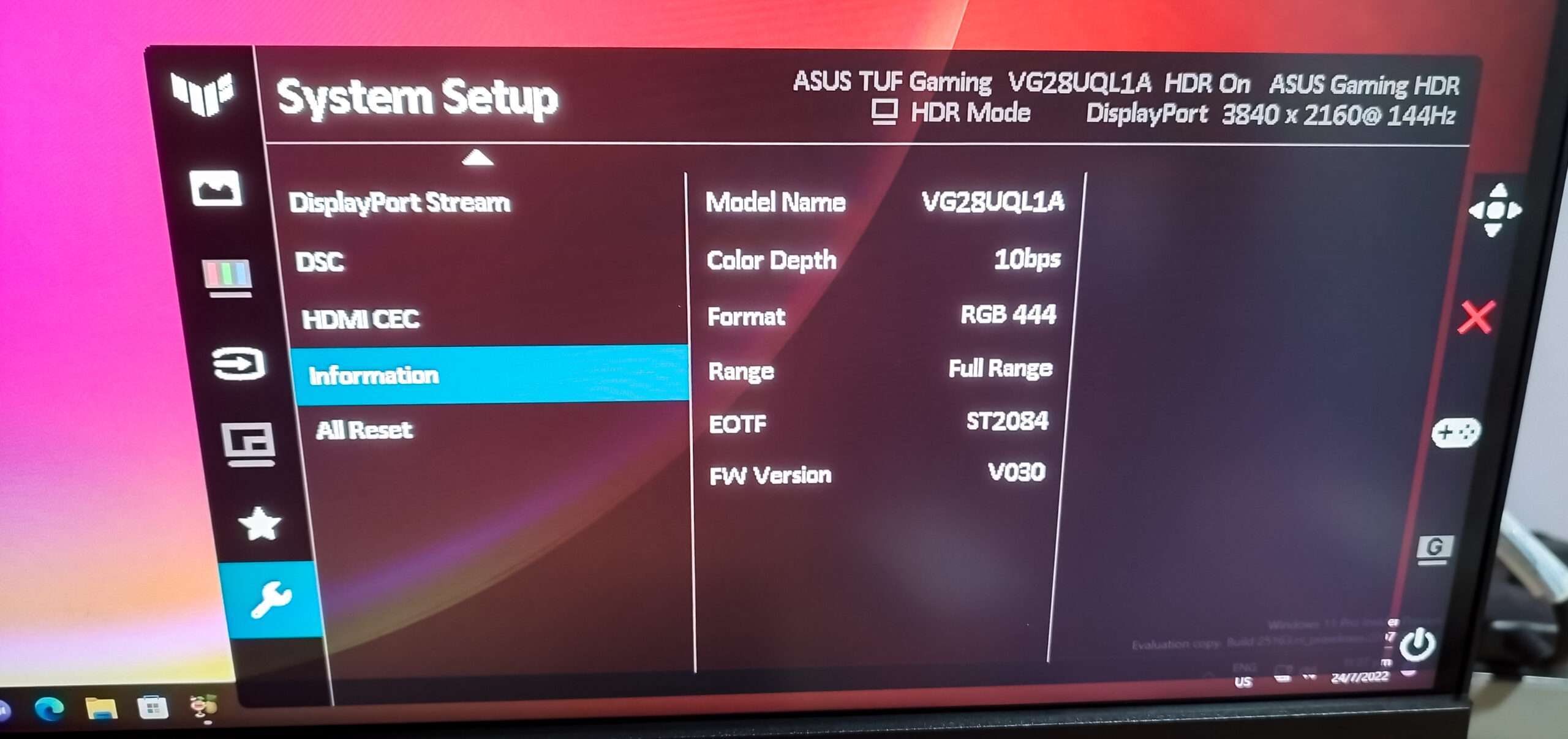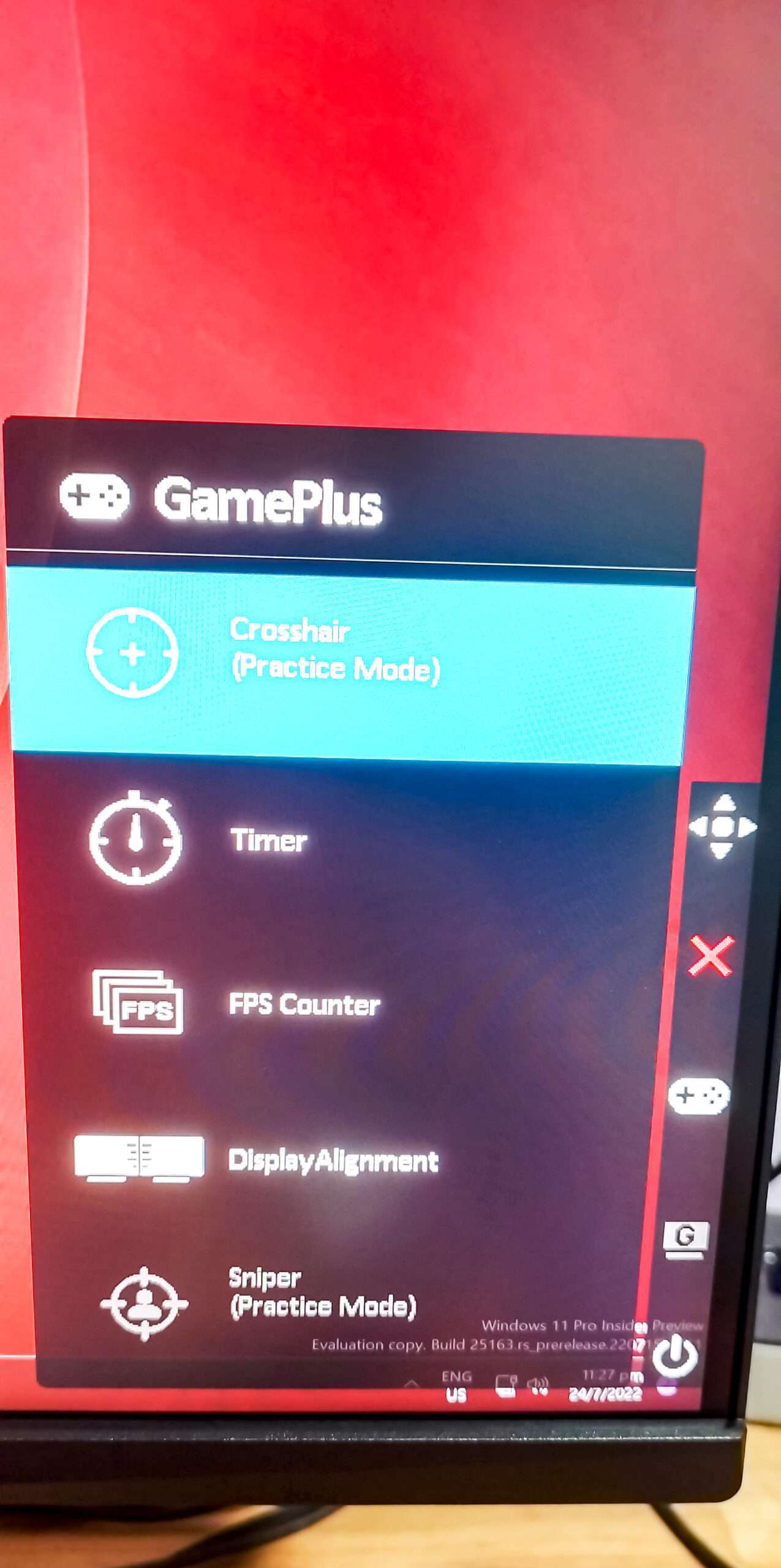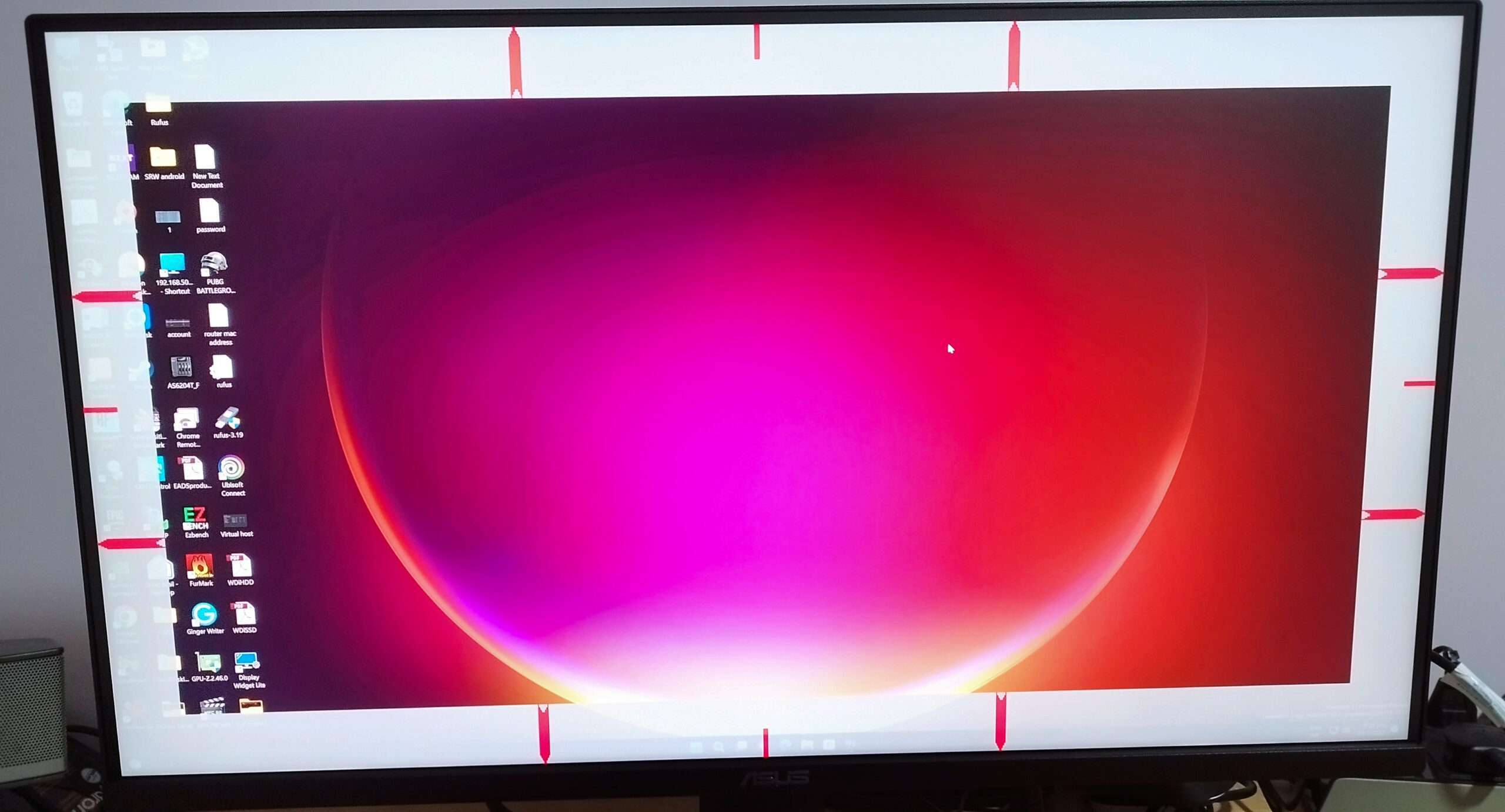 You can install ASUS DisplayWidget Lite to control the display mode.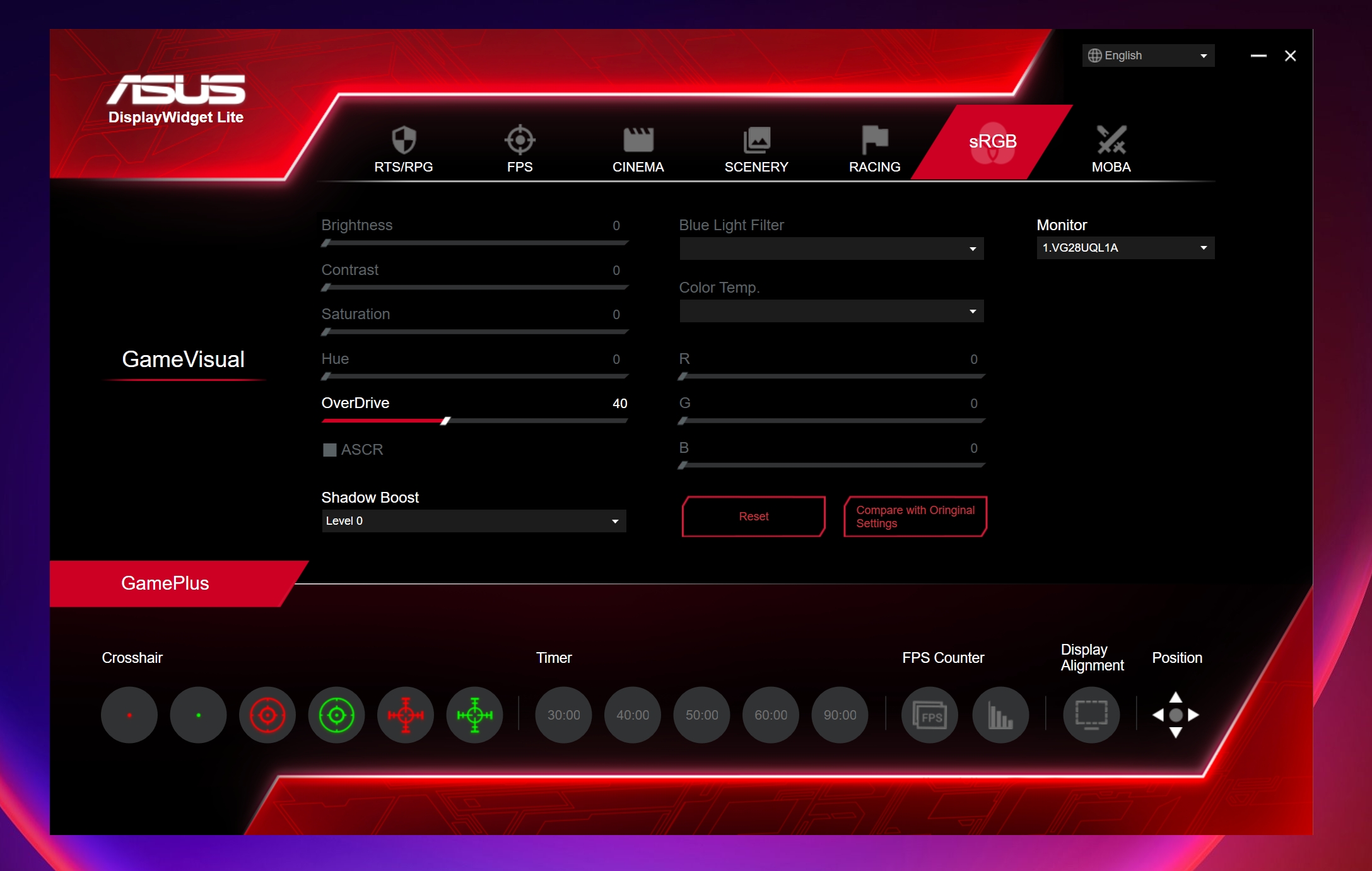 We highly recommend you update the display firmware to the latest version.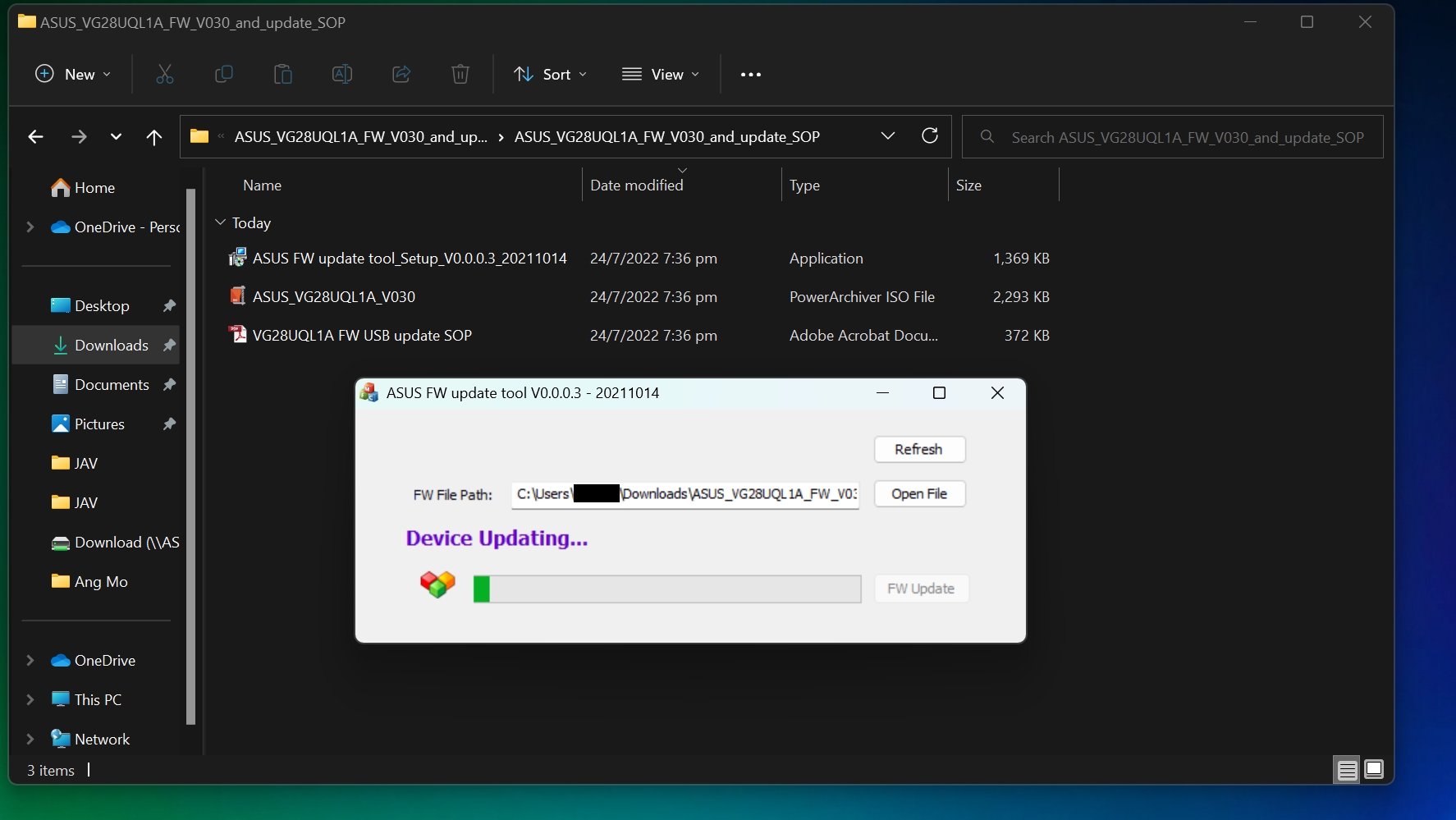 For Microsoft Windows 10/11 you need to enable "Use HDR" mode then the monitor will display HDR.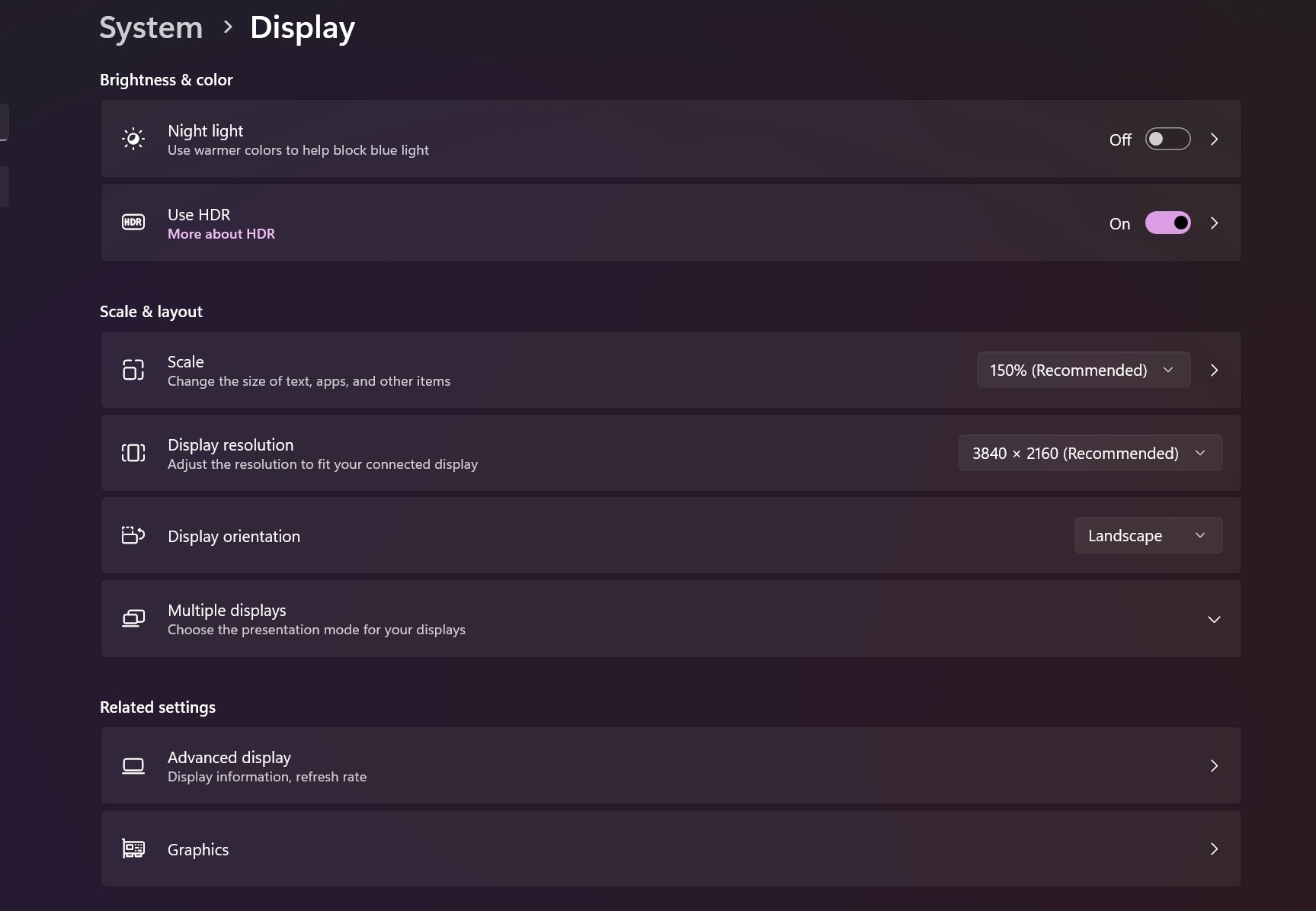 Make sure you have set refresh rate at 144Hz.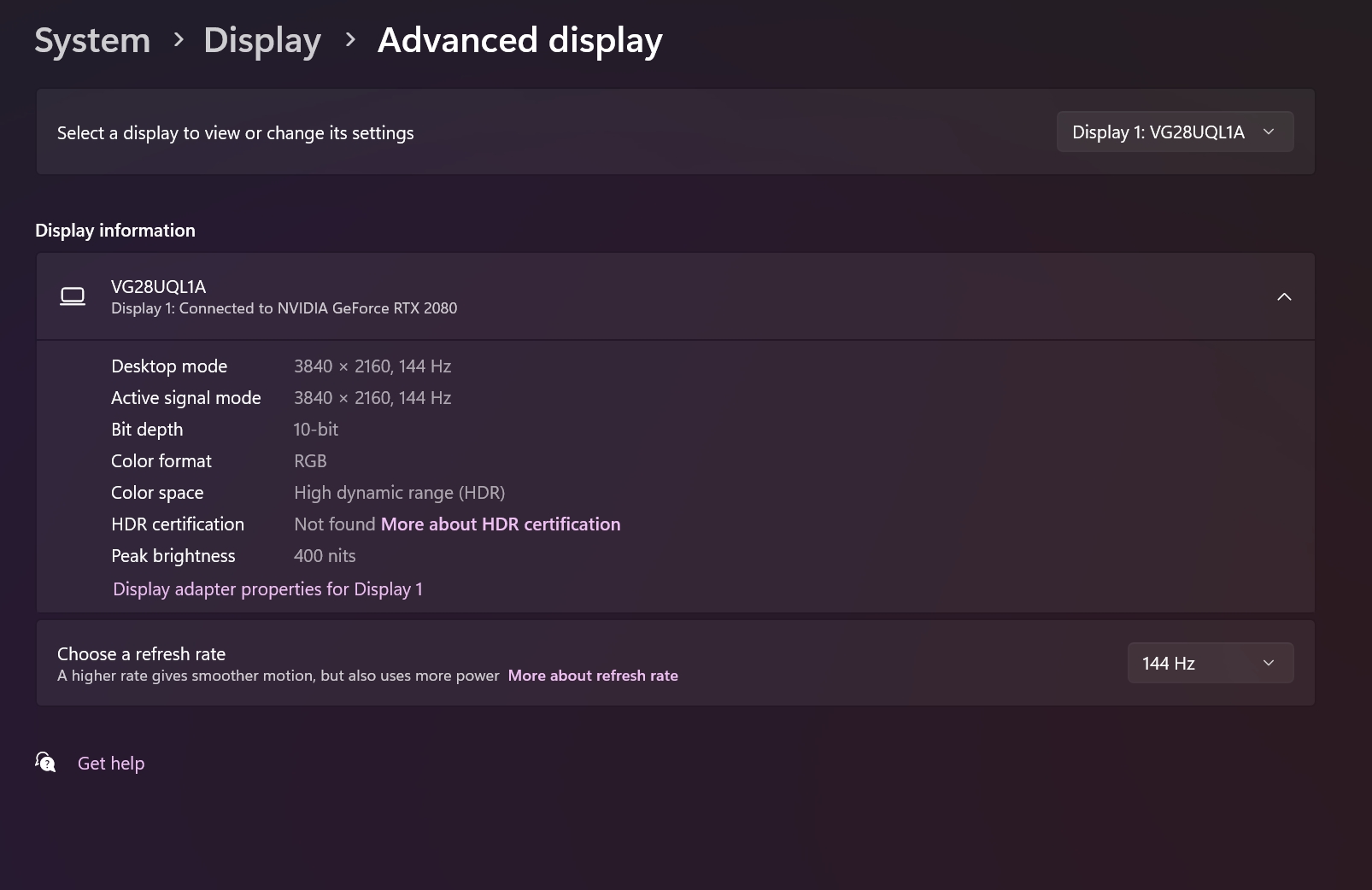 This is our setup workstation.