Company continues to demonstrate advancement of flash memory with introduction of new 3D NAND SSDs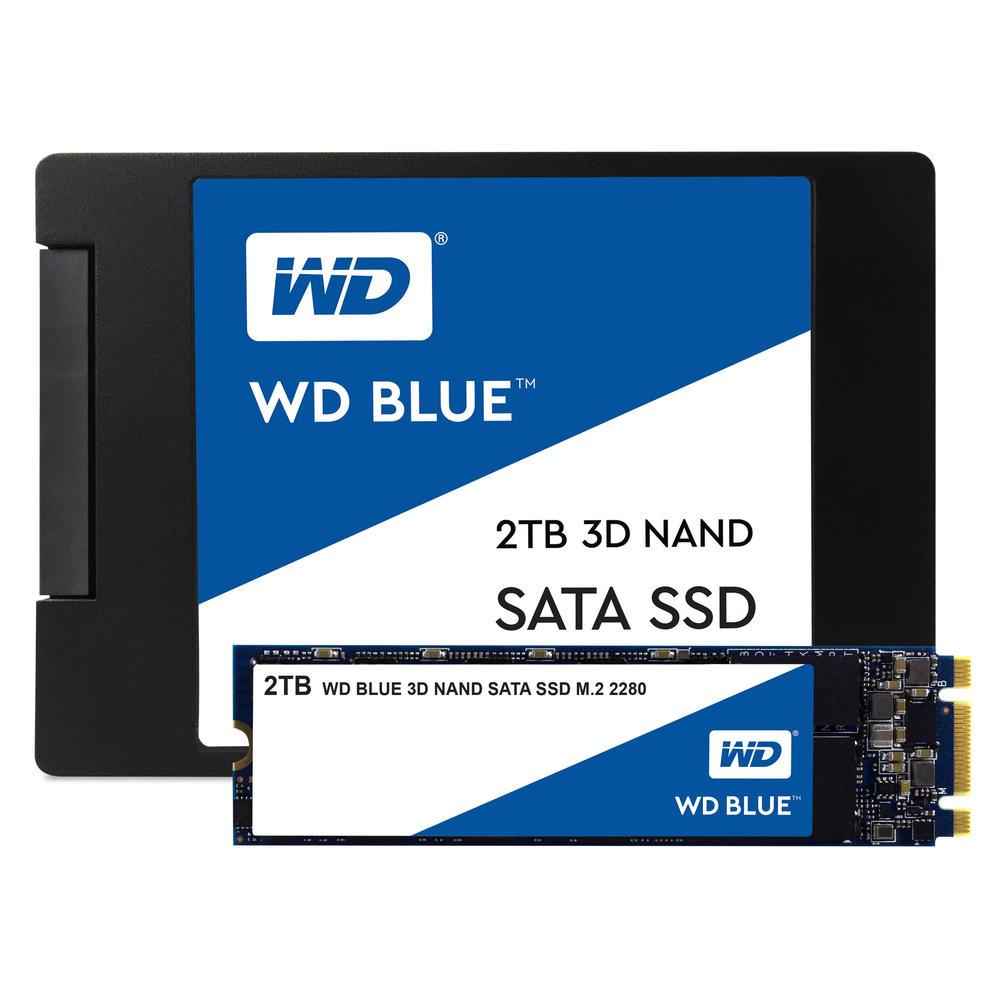 Western Digital Corporation ("Western Digital") (NASDAQ: WDC), a global data storage technology and solutions leader, today announced the world's first client solid state drives built with its 64-layer 3D NAND technology. This technology milestone enables the company to deliver new, innovative SSDs with lower power consumption and higher performance, endurance and capacities. This is the latest achievement in a nearly three-decades-long legacy of flash memory industry firsts from the company.
"Delivering 64-layer 3D NAND-based SSDs into the PC segment marks a critical step in our ongoing conversion to this new technology, as well as offers long-term benefits for our customers," said MIke Cordano, president and chief operating officer, Western Digital.  "Between our two, strong brands in SanDisk and WD, and their respective loyal customer bases and distribution channels, these advanced SSDs will appeal to a very broad footprint of the computing population that are seeking the benefits of today's newest technologies."
WD Blue® 3D NAND SATA SSD—Powered by Western Digital® 3D NAND
Targeting DIY enthusiasts, resellers and system builders, WD Blue 3D NAND SATA SSDs boast an industry-leading 1.75M hours MTTF, as well as the quality backing of WD Functional Integrity Testing Lab (F.I.T. Lab™) certification. In addition, consumers can download free tools: Acronis® True Image™ WD Edition cloning software, and WD® SSD Dashboard software, which enables continuous performance and capacity monitoring, and firmware updates.
SanDisk® Ultra 3D SSD—Accelerated performance for gaming and graphics
Intended for gaming and creative enthusiasts who want to improve their PCs, the SanDisk Ultra® 3D SSDs are ideal as a drop-in upgrade for existing systems. For consumers looking for a simple path to upgrade their PCs, a SanDisk Ultra 3D SSD delivers enhanced endurance and reliability, no-wait boot-up, shorter application load times, and quicker data transfer. In addition to cooler, quieter computing, the SanDisk Ultra 3D SSD includes proven shock- and vibration-resistance to protect your drive.
Availabilty and Pricing:
WD Blue 3D NAND SATA SSDs will be available in 250GB, 500GB, 1TB and 2TB capacities in both a traditional 2.5-inch/7mm cased drive as well as a single-sided M.2 2280 form factor. Like all WD SSDs, the WD Blue 3D NAND SATA SSD includes WD F.I.T Lab certification for compatibility with many leading platforms.
SanDisk Ultra 3D SSDs will be available in 250GB, 500GB, 1TB, and 2TB capacities in a traditional 2.5-inch/7mm cased drive form factor.
Both products boast up to 560MB/s and 530MB/s sequential read and write speeds respectively, a 3-year limited warranty, and will be available worldwide in the third quarter of 2017. Manufacturer's Suggested Retail Price will start at $99.99 USD for the WD Blue 3D NAND SATA SSD and SanDisk Ultra 3D SSD 2.5-inch/7mm version and will start at $99.99 USD for the WD Blue M.2 2280 version.
Further information about the WD Blue 3D NAND SATA SSD can be found on the WD web site at https://www.wdc.com/wd-blue-3d.html and information about the SanDisk Ultra 3D SSD can be found at https://www.sandisk.com/home/ssd/ultra-3d-ssd.