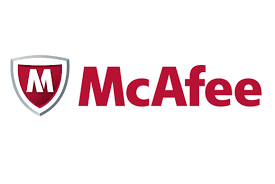 SANTA CLARA, Calif.,May 2017 – SANTA CLARA, Calif.- McAfee today announced further collaboration with Samsung to provide pre-installed security software protection on Samsung Smart TVs, Samsung PCs, and the Samsung Galaxy S8 smartphone line worldwide. With this collaboration, McAfee is delivering on its vision to provide protection for connected devices.
"Protecting every connected device in your home is absolutely essential today," said John Giamatteo, executive vice president, consumer business group, McAfee. "That's because if one device is attacked, it puts your entire home network at risk. While that level of protection might sound like a lot of effort, McAfee makes sure that it's easy. We believe there is power in working with partners like Samsung to build world-class security into devices like smart TVs, PCs, and smartphones so that these devices are protected right out of the box."
According to a recent McAfee survey, nearly 44% of consumers are worried about their personal financial information being stolen while 38% are worried about identity theft. These consumer fears underscore the need for robust cross-device security. McAfee protection addresses growing concerns like these across multiple devices.
"As the connected world of devices continues to expand into consumers' homes, Samsung users can feel comfortable knowing that their devices are protected with the latest security solutions," said Henry Lee, VP of Mobile Security Technologies, and the Mobile Communications Business at Samsung Electronics. "We understand the importance of building security in devices from the start and are proud to offer solutions that provide convenience while keeping our customers safe."
Availability of McAfee LiveSafe on Samsung PCs
The McAfee LiveSafe cross-device security product is currently shipping worldwide as pre-installed software on all Samsung PCs produced, starting in 2017. Samsung PC users can enjoy 60-day free trial and after the trial period, will receive a special offer.
Availability of McAfee Security for Samsung TVs
McAfee Security for TV anti-malware technology is currently available in the U.S. and Korea for Samsung Smart TV customers and additional countries will be added throughout the first half of 2017. No additional purchase is necessary.
Availability of McAfee VirusScan on Galaxy S8
McAfee VirusScan anti-malware technology will ship as a pre-installed solution for Samsung Galaxy S8 starting in April of 2017, and is available in Samsung Galaxy S7, S7 edge, S6, S6 edge and Galaxy Note 5**. No additional purchase is necessary.