The top-of-the-line ProArt series – Intel platform Z790 is a new segment targeting creativity professional. For example, ASUS ROG Maximus integrates flagship motherboards based on AMD/Intel. At the same time, ROG Z790 Extreme belongs to the flagship motherboards based on Intel chipsets for hardcore overclocker. Therefore, our today's board belongs to this ProArt series – Asus ProArt Z790 Creator WiFi.
Form factor
ASUS ProArt Z790 Creator motherboard is made in ATX form factor, has dimensions of 305x244mm, and it has 9 mounting holes for installation in the case.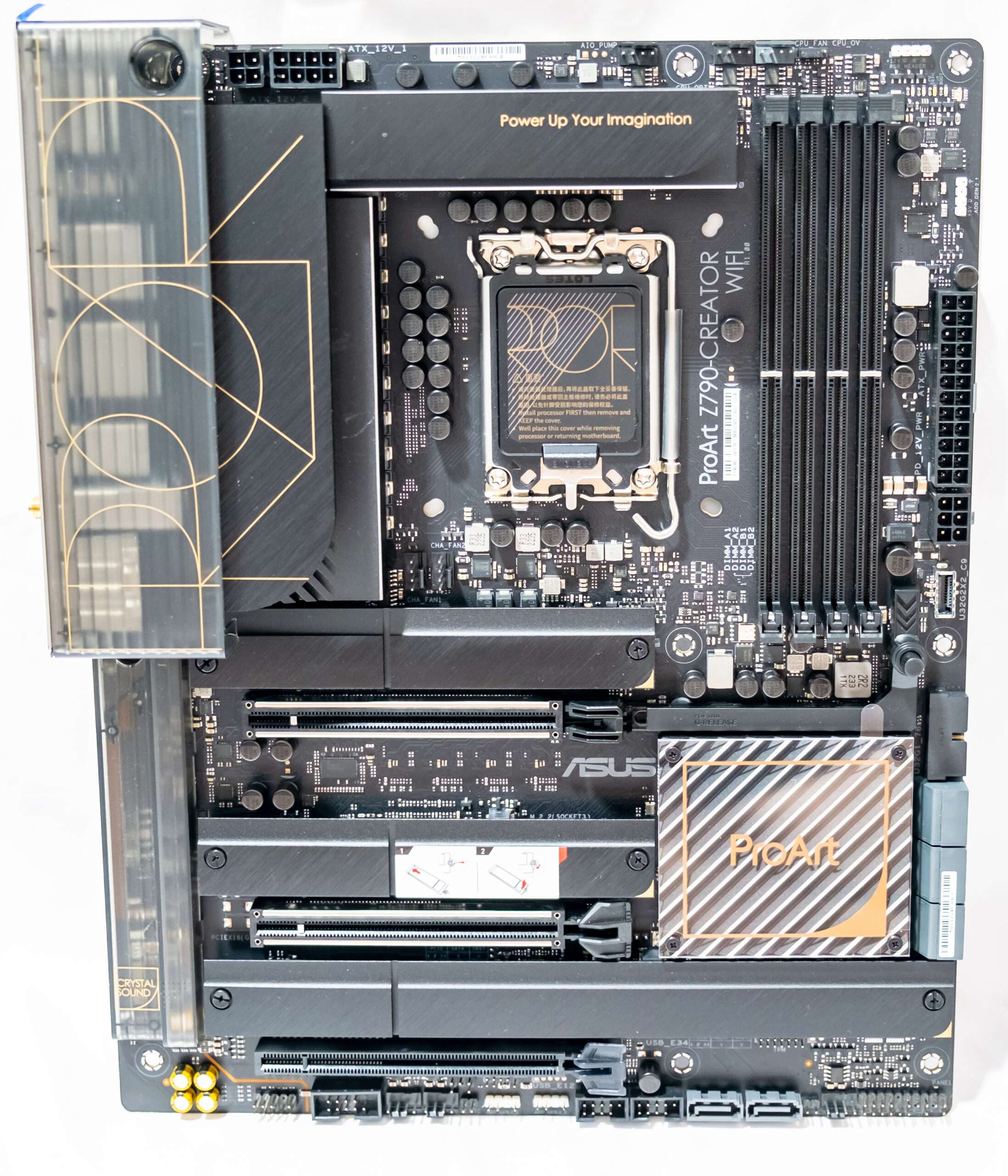 The ASUS ProArt is the only Z790 motherboard designed and focused around the creativity professional market and as a result, drops all the gaming branding and gaming focused extras. There are no integrated RGB LEDs – instead the ASUS ProArt focuses on a sleek look with an all-black & gold design and horizontally finned black aluminium heatsinks. Underneath the heatsinks is a 16+1 phase power delivery spearheaded by an Monolithic Power Systems MPS2229 controller. ASUS has focused more on transient response and has appropriately opted to team the phases together instead of using doublers. The end result is still a 16-phase design, done in a way to align with the intended workflow of a professional system. Later we will explain how power phase teaming work.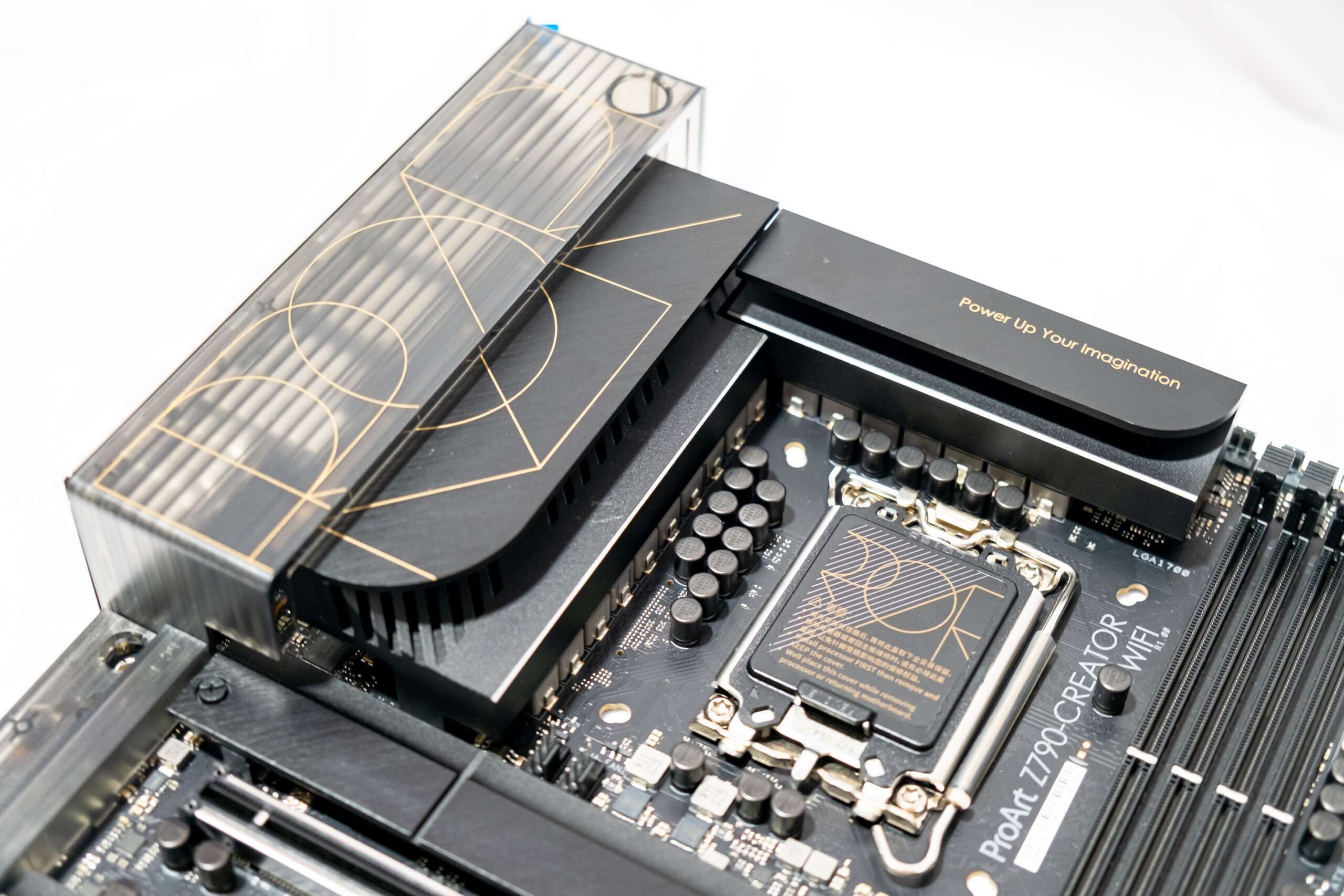 USB ports, network interfaces, I / O
On the back I/O panel of connections including 1x HDMI 2.1 (iGPU), 2x DisplayPort in (Thunderbolt 4),6x USB-A 3.2 Gen2 (10Gb/s), 2x USB Type-C Thunderbolt 4 (Intel JHL8540), 5x audio jack. Aside from that, the network is equipped with Marvell AQtion AQC113CS 10 Gigabit LAN ports on a single switch and Intel I225-V 2.5 Gigabit LAN ports on a single switch. Wi-Fi 6E and Bluetooth 5.3 are supported by the wireless network. Also present on the rear panel feature for the bios flashback is included.

There are four DIMM slots for installing memory modules on the ASUS board (for Dual Channel memory operation, if using only 2 modules, they should be installed in A2 and B2. The board supports unbuffered DDR4 (non-ECC) memory, and the maximum memory capacity is 128 GB: XMP profiles are supported, of course. DIMM slots have metal edging to protect them from both physical damage and interference.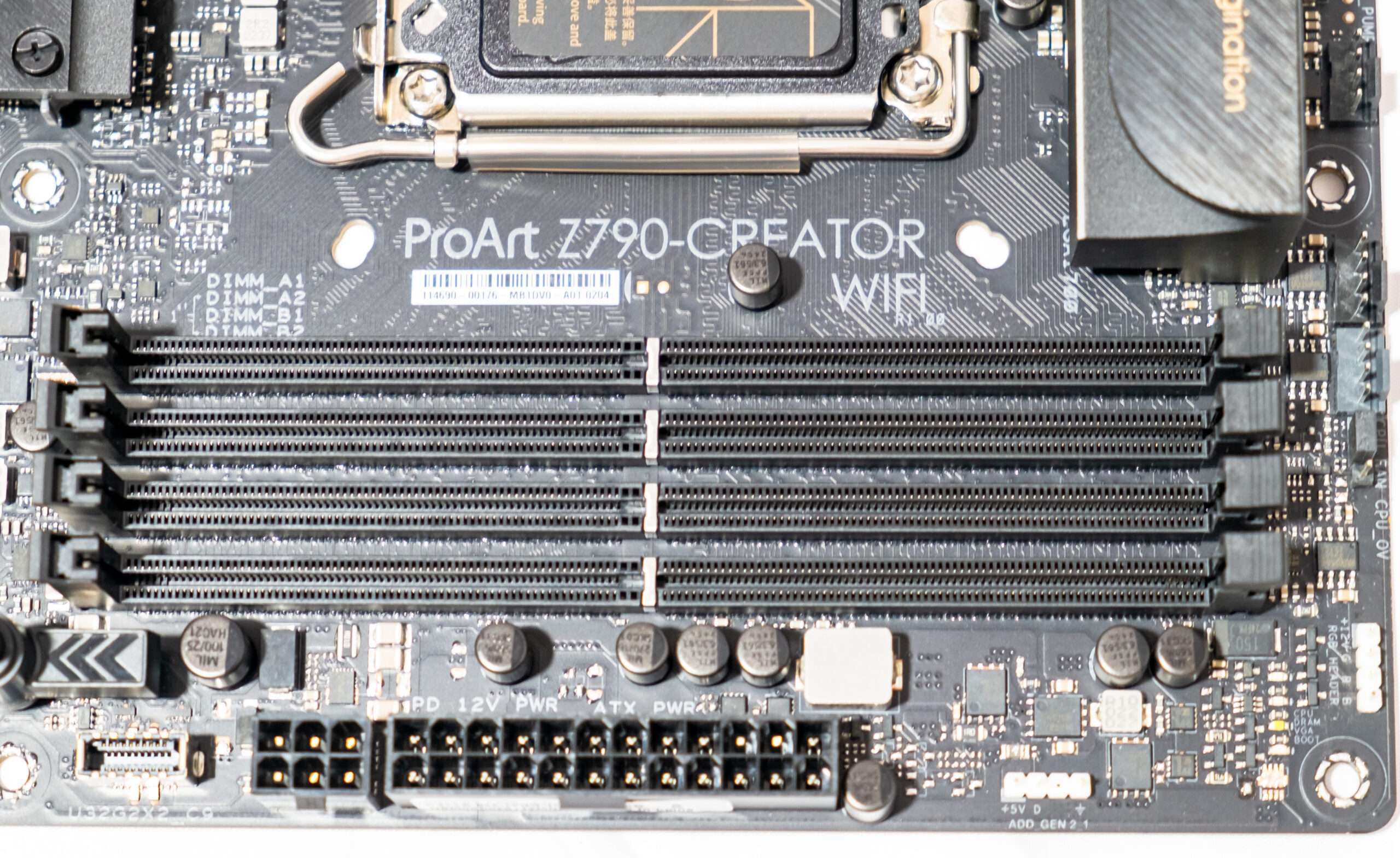 Two ATX12V (8 + 4 pins) powering the CPU.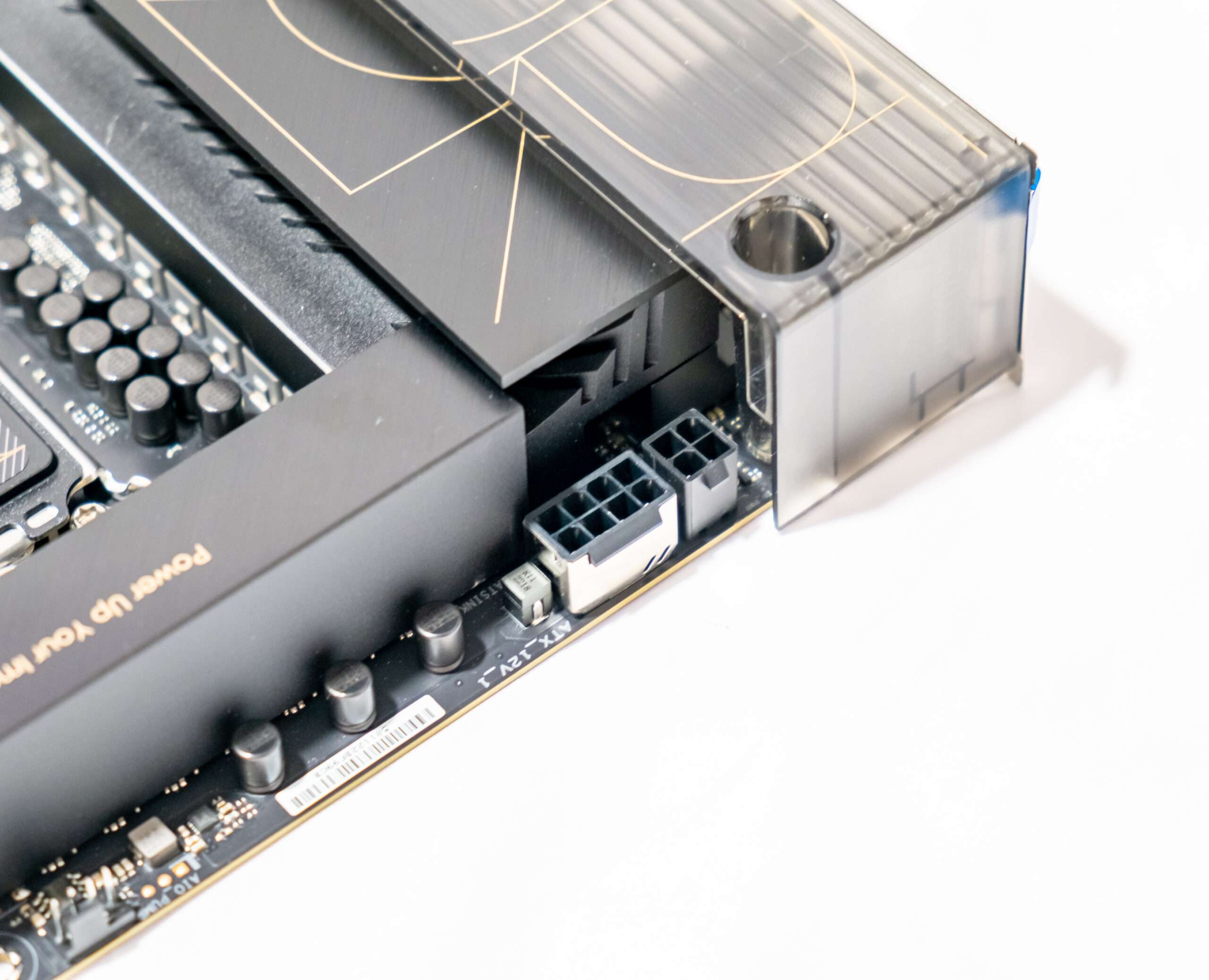 In total, the board has 8 Serial ATA 6 Gb /s connectors + 4 slots for drives in the M.2 form factor.
8 Serial ATA 6GB/s from Intel Z790 Chipset.
Intel® Z790 Chipset
M.2_2 slot (Key M), type 2242/2260/2280 (supports PCIe 4.0 x4 mode)
M.2_3 slot (Key M), type 2242/2260/2280/22110 (supports PCIe 4.0 x4 mode)
M.2_4 slot (Key M), type 2242/2260/2280 (supports PCIe 4.0 x4 & SATA modes)**
8 x SATA 6Gb/s ports**
* Intel® Rapid Storage Technology supports NVMe RAID 0/1/5, SATA RAID 0/1/5/10.
** M.2_4 slot shares bandwidth with SATA6G_5~8. SATA6G5~8 will be suspended once either a SATA or NVMe device is detected at M.2_4.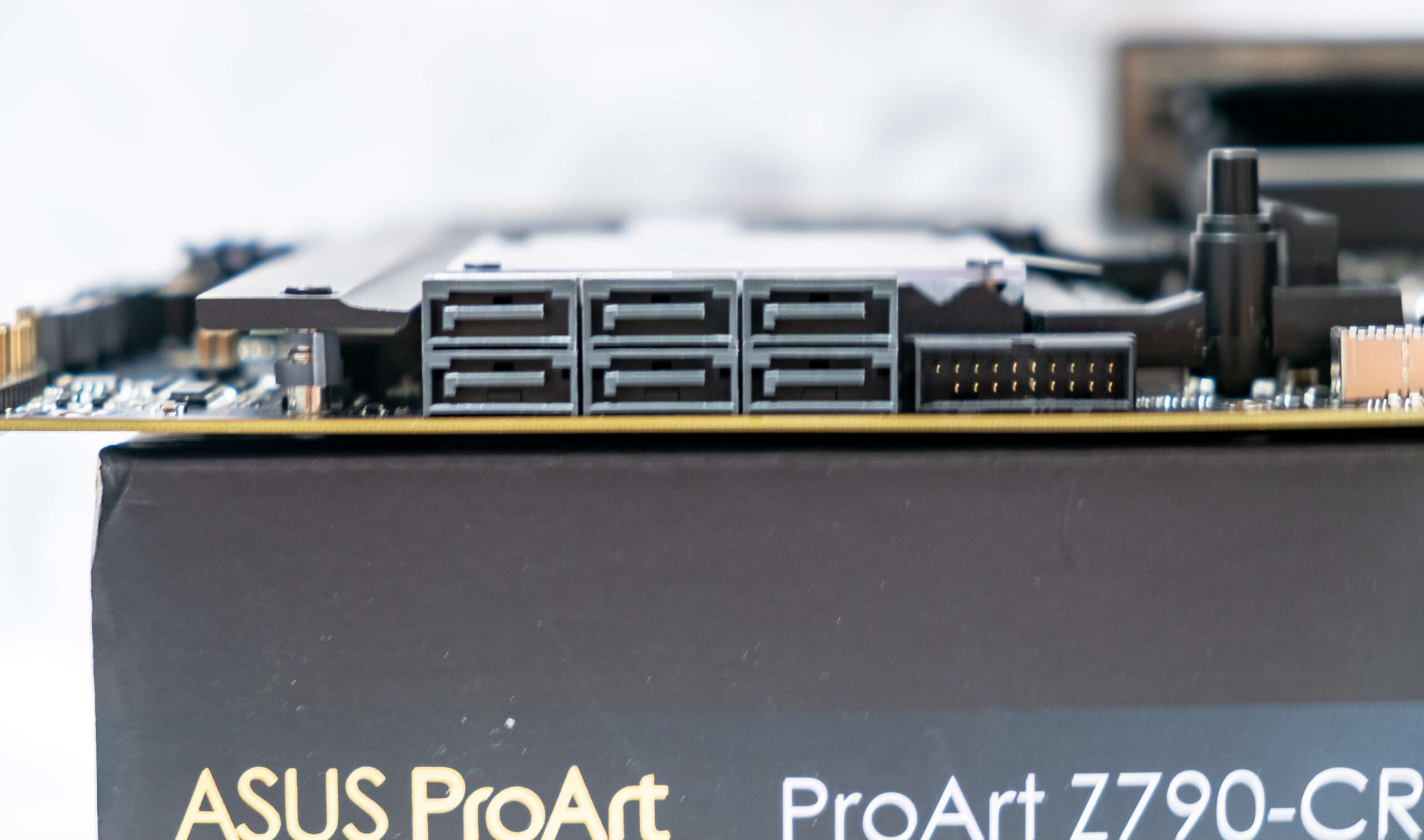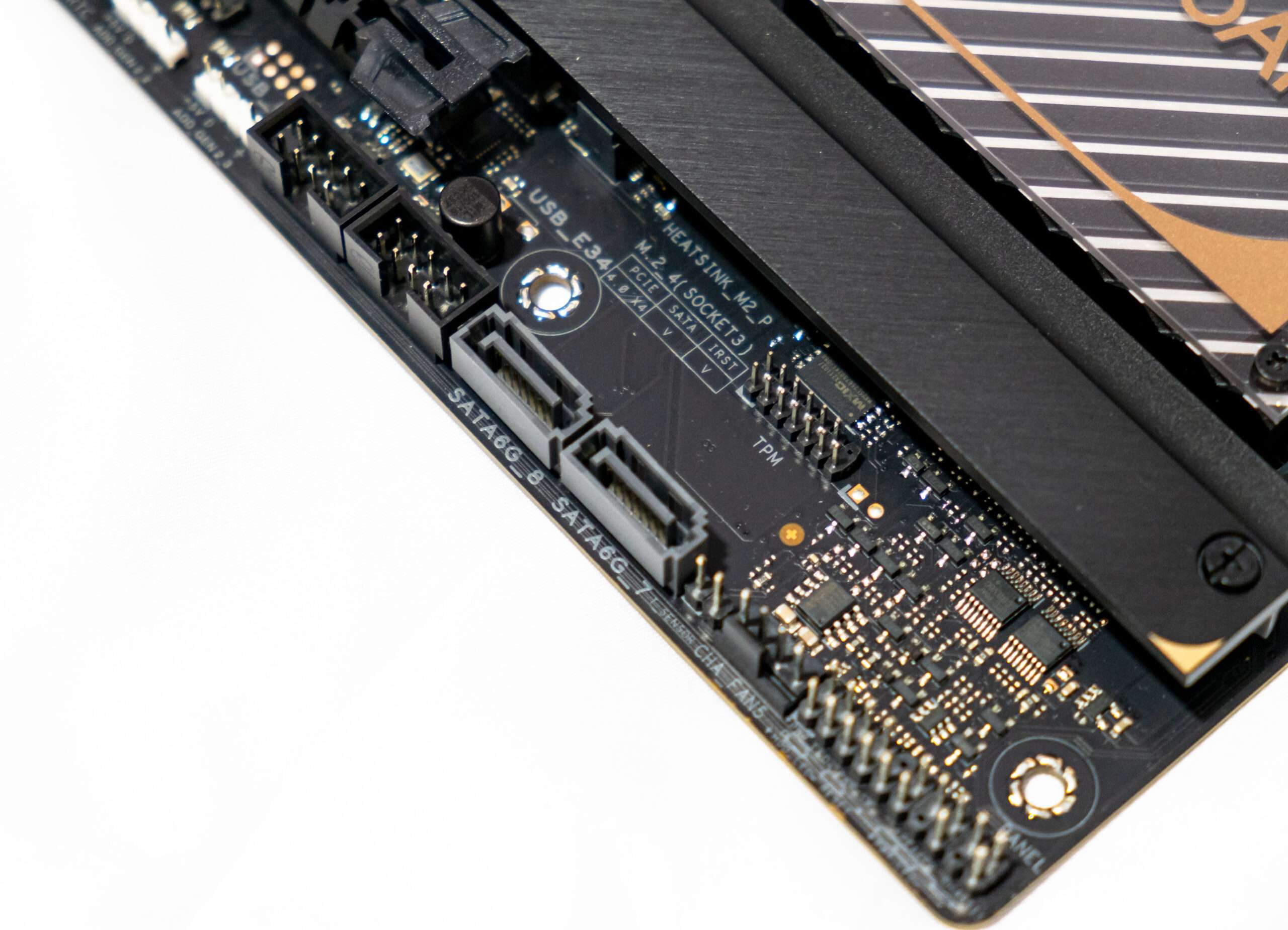 In total, the board has 3 slots: one full-fledged PCIe x16 (for video cards or other devices) and one PCIe x16 (but actually having 8 lanes), as well as a short PCIe x4.
Intel® 13th & 12th Gen Processors
2 x PCIe 5.0 x16 slots (support x16 or x8/x8 modes)
Intel® Z790 Chipset
1 x PCIe 4.0 x16 slot (supports x4 mode)
The top two PCIe x16 slot has stainless steel reinforcements that increase their durability (which can be important if you change graphics cards quite often, but more importantly, such a slot can more easily withstand bending loads if you install a very heavy top-level graphics card. In addition , this protection protects the slots from electromagnetic interference.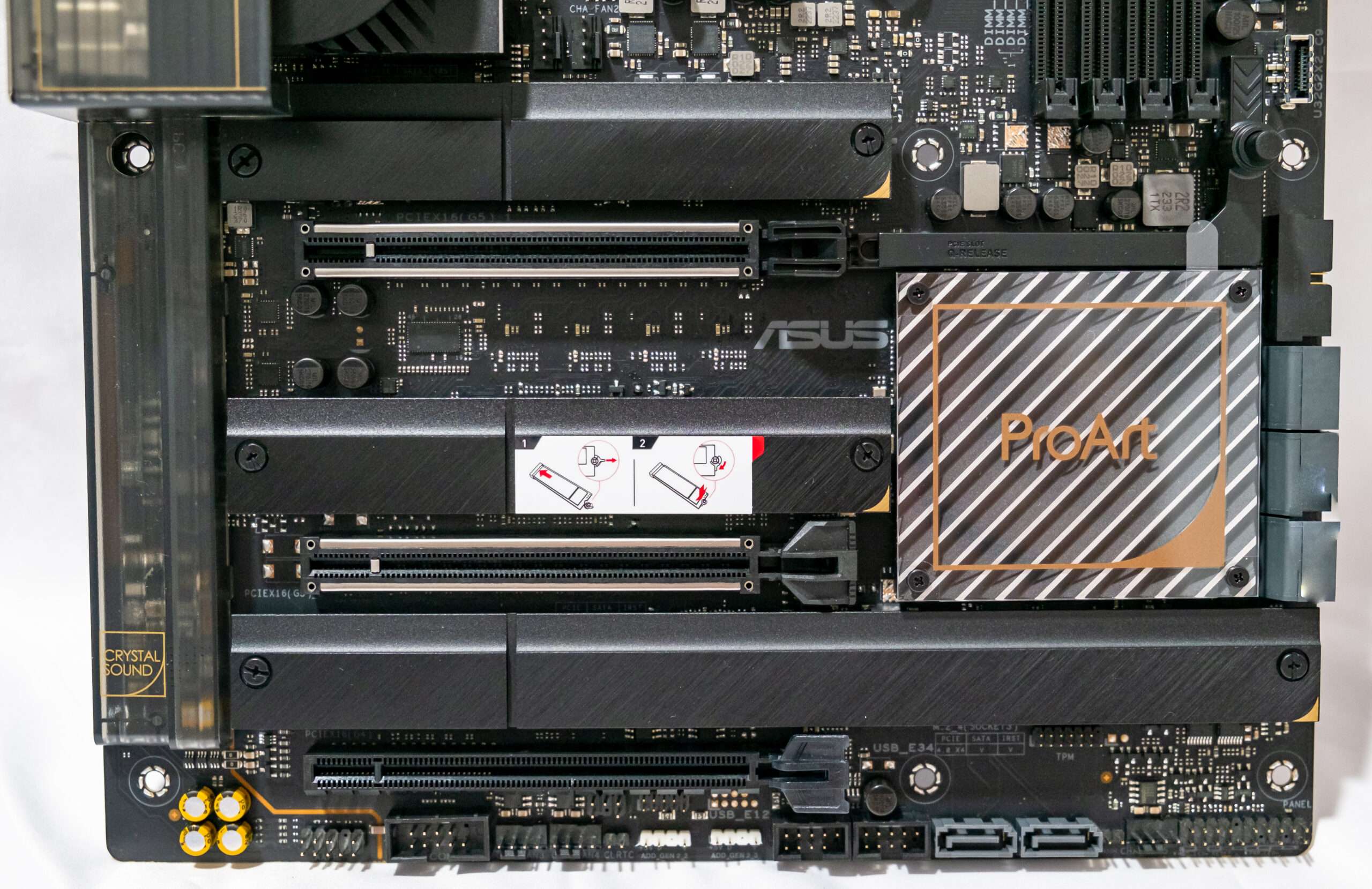 The new Q-Release is a new eject mechanism for ASUS motherboards with graphics card PCIe slots. It "unlocks the first PCIe slot's security latch with one tap, greatly simplifying the process of detaching a PCIe card."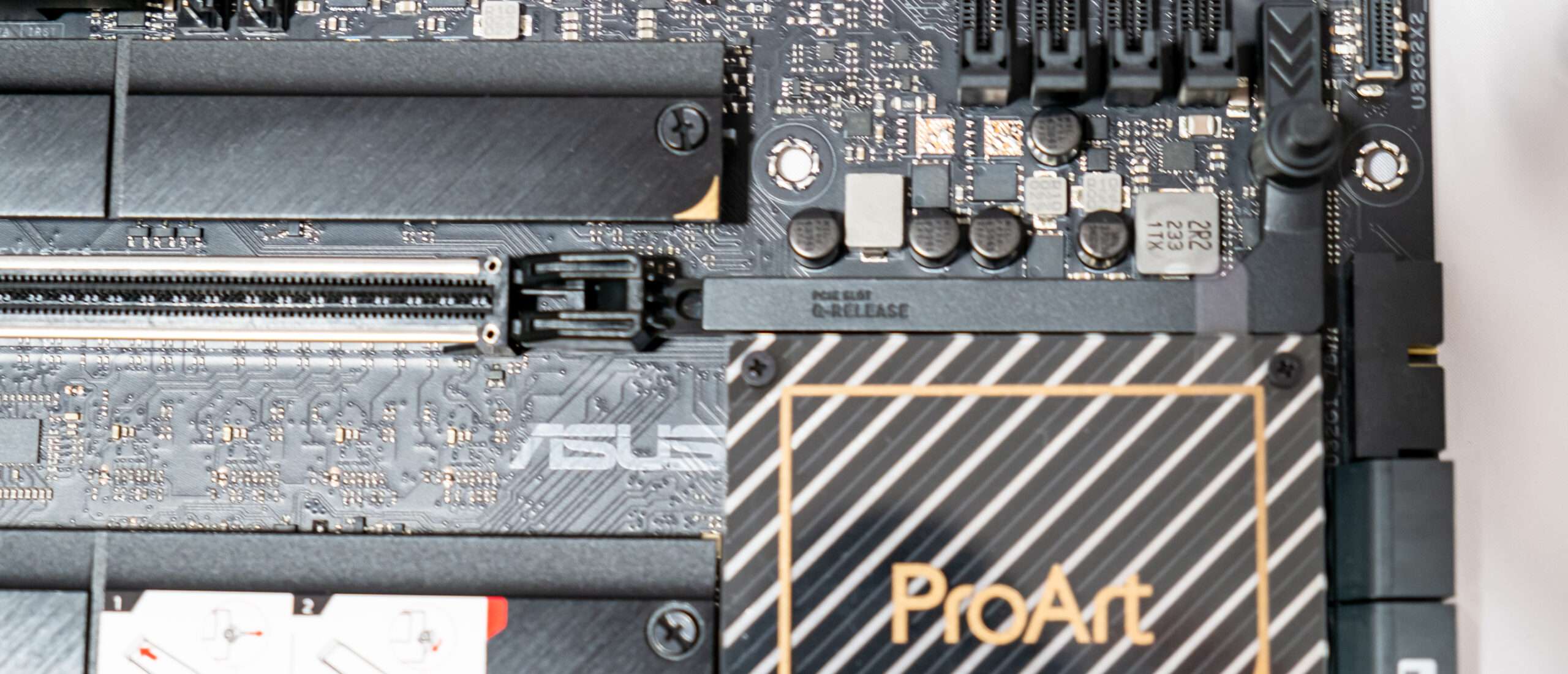 Intel Z790 PCH Chipset cover with a large ProArt heatsink.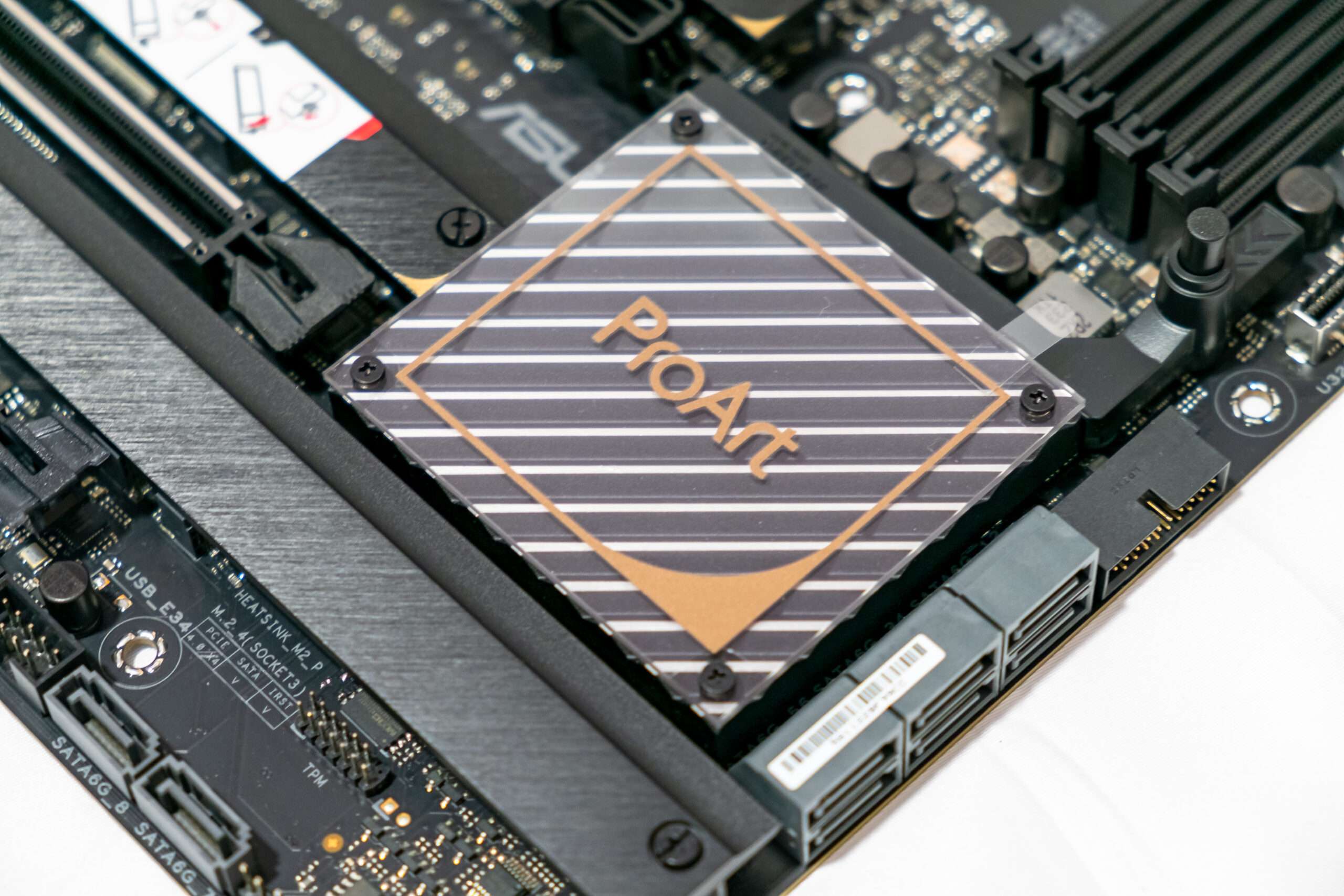 We know that the Realtek ALC1220P audio codec has been in charge of sound in most modern motherboards for quite a long time. It provides up to 7.1 channel audio output at up to 24-bit/192kHz resolution. We've already seen the Realtek manufacturer's new ALC4082 with improved 32bit/384kHz performance. However, in this motherboard, we see ASUS using the older ALC1220P codecs.
Due to limitations in HDA bandwidth, 32-Bit/192 kHz is not supported for 7.1 Surround Sound audio.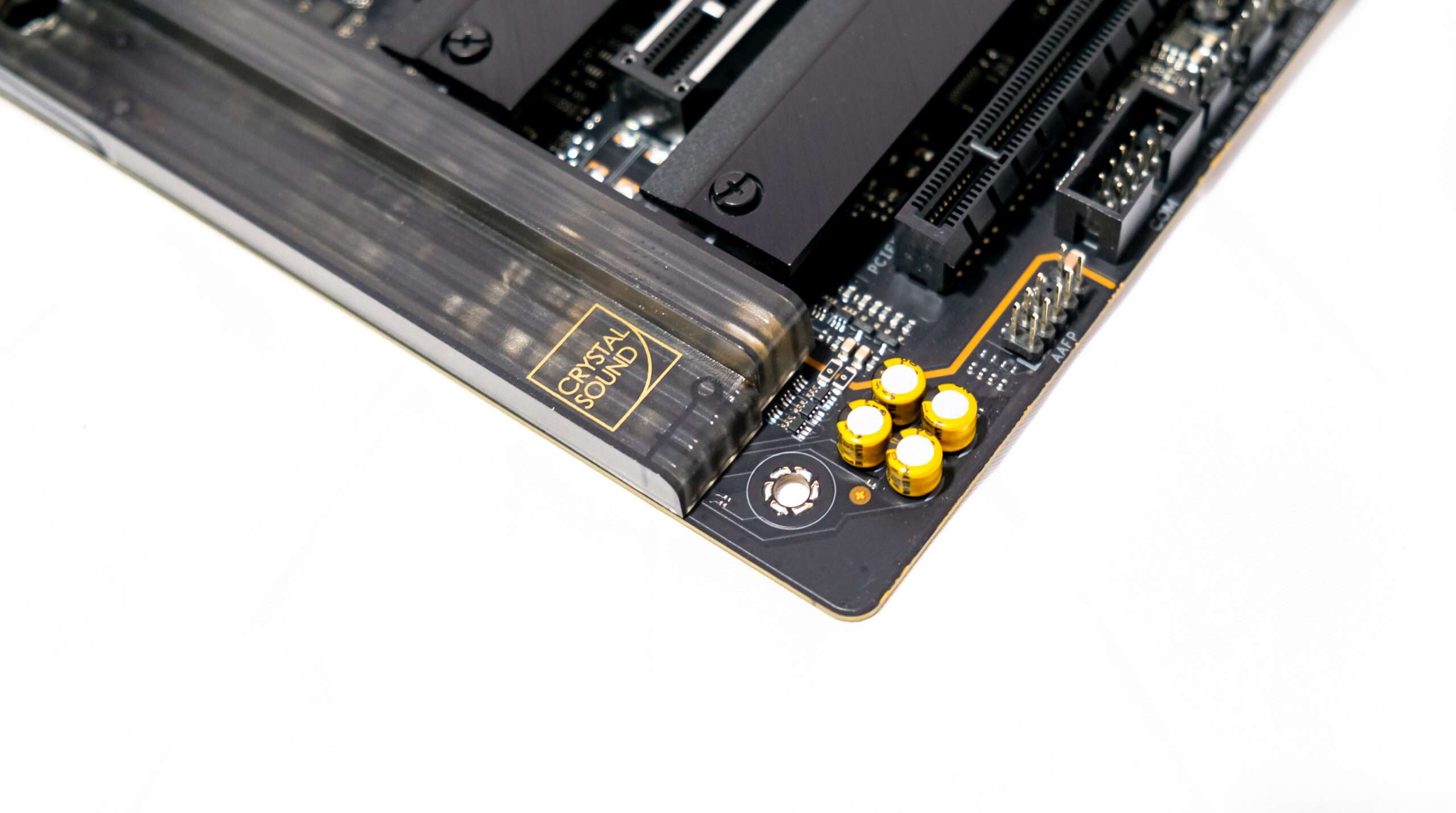 We are disappointed with ASUS did not included DTS Audio license for content creator board.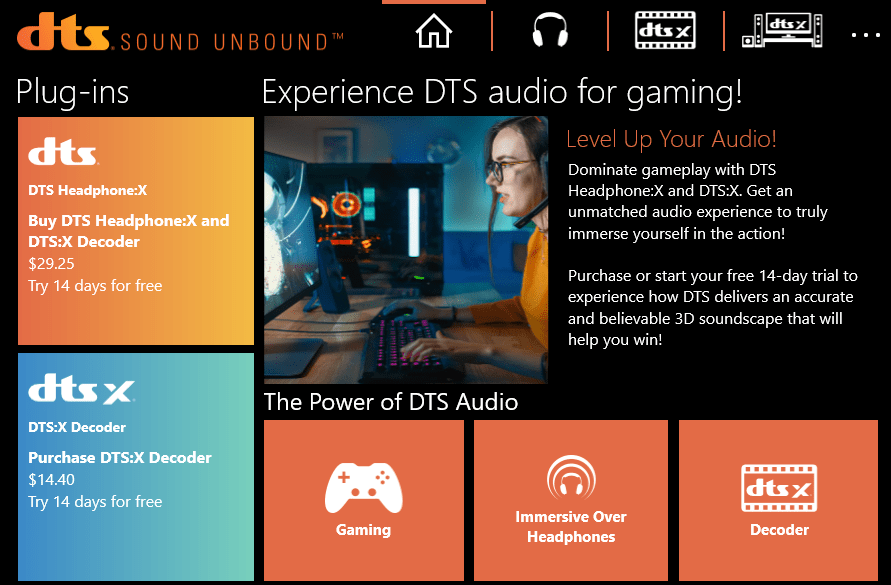 Dismantle
The circuit is cover with 16 + 1 + 1: 14 phases – the processor core, 1 phases – SoC (IGPU) and 1 phases – VDD_MISC.
The power supply unit is a 16+1-phase configuration with teamed up performance and 70-amp integrated MOSFETs. On this board, Asus used Monolithic Power Systems' MPS2111 integrated MOSFETs, which have a maximum continuous current of 70 A, which means that the CPU can receive a maximum of 1,190 amps of current. The VRM controller is a Monolithic Power Systems MPS2229, and it is located on the right side of the board. Beside the integrated MOSFETs are MicroAlloy chokes and Black Metallic 10K capacitors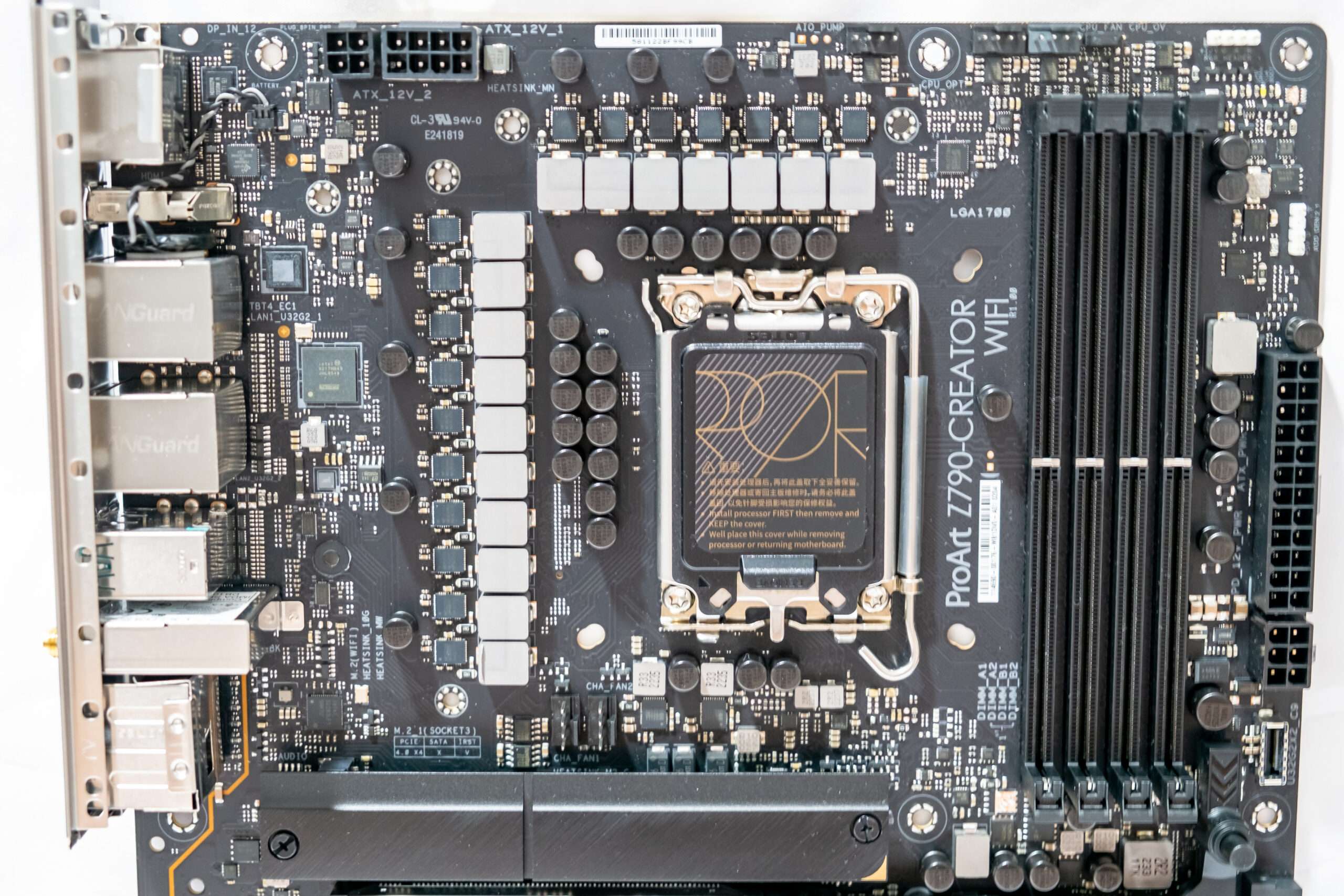 CPUZ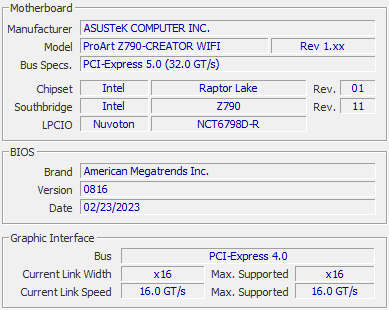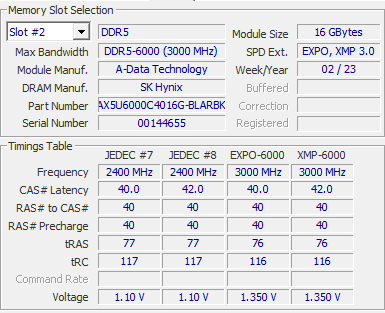 How We Test ASUS ProArt Z790- Creator Wifi WIFI?
ASUS ProArt Z790 WIFI is a midrange motherboard from ASUS. As such, our workstation, based on a ASUS ProArt Z790 WIFI motherboard and Intel Core i9 13900K 24 cores 32 threads processor. The ram we will be using XPG DDR5 6000Mhz memory kit. ASUS TUF Gaming Radeon RX 7900 XT OC and Samsung 980Pro PCIe 4.0 1TB SSD is used as well to run with benchmark.
Cinebench R23
Improvements to Cinebench Release 20 reflect the overall advancements to CPU and rendering technology in recent years, providing a more accurate measurement of Cinema 4D's ability to take advantage of multiple CPU cores and modern processor features available to the average user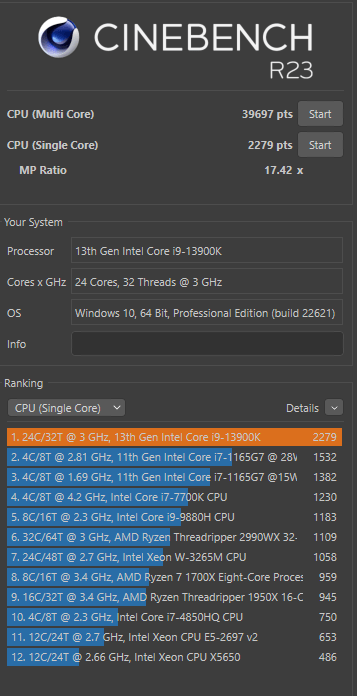 PCMark 10
PCMark 10 features a comprehensive set of tests that cover the wide variety of tasks performed in the modern workplace. With a range of performance tests, custom run options, Battery Life Profile, and new Storage benchmarks, PCMark 10 is the complete PC benchmark for the modern office.

3Dmark Advanced Edition
3DMark includes everything you need to benchmark your PC and mobile devices in one app. Whether you're gaming on a smartphone, tablet, notebook, or a desktop gaming PC, 3DMark includes a benchmark designed specifically for your hardware.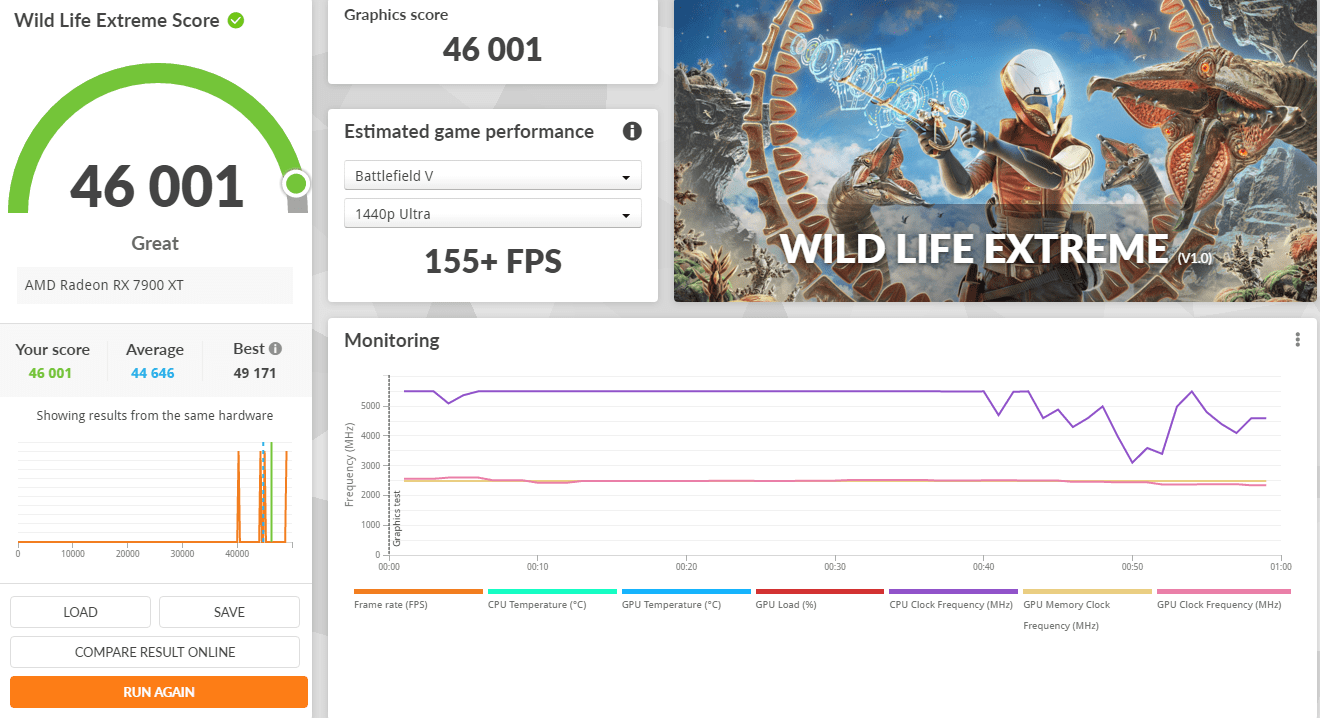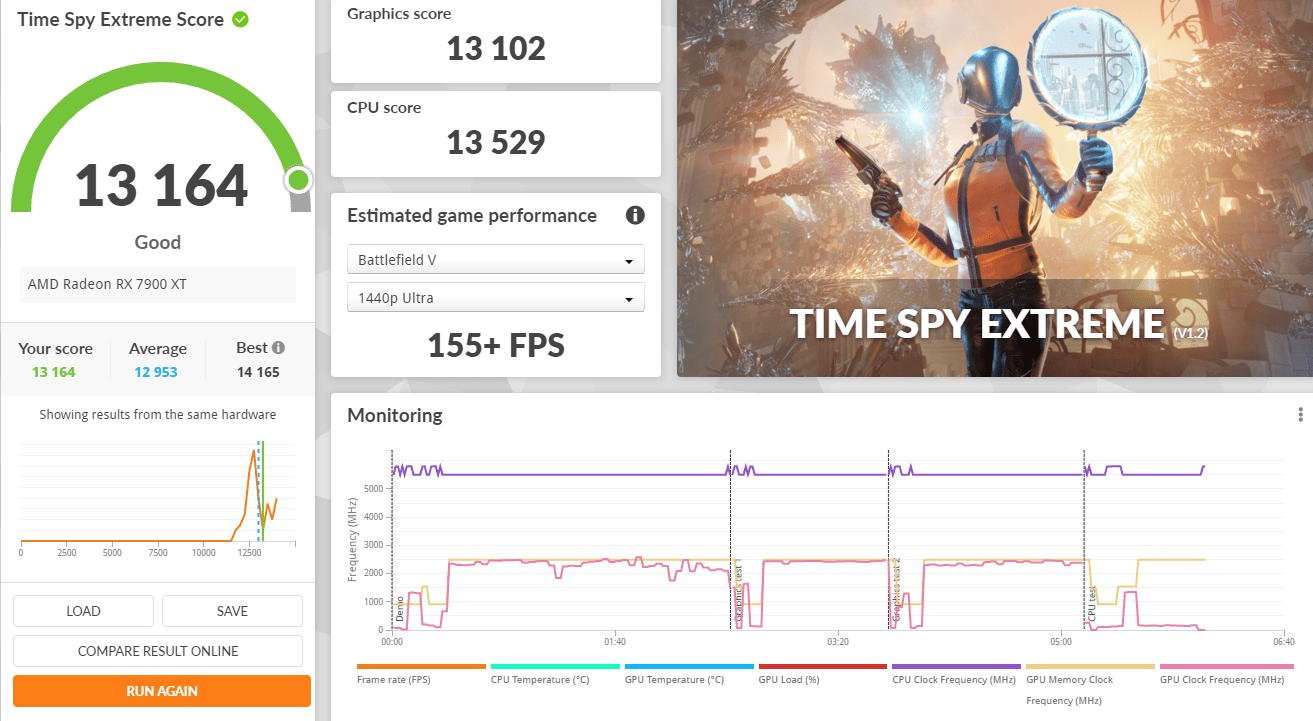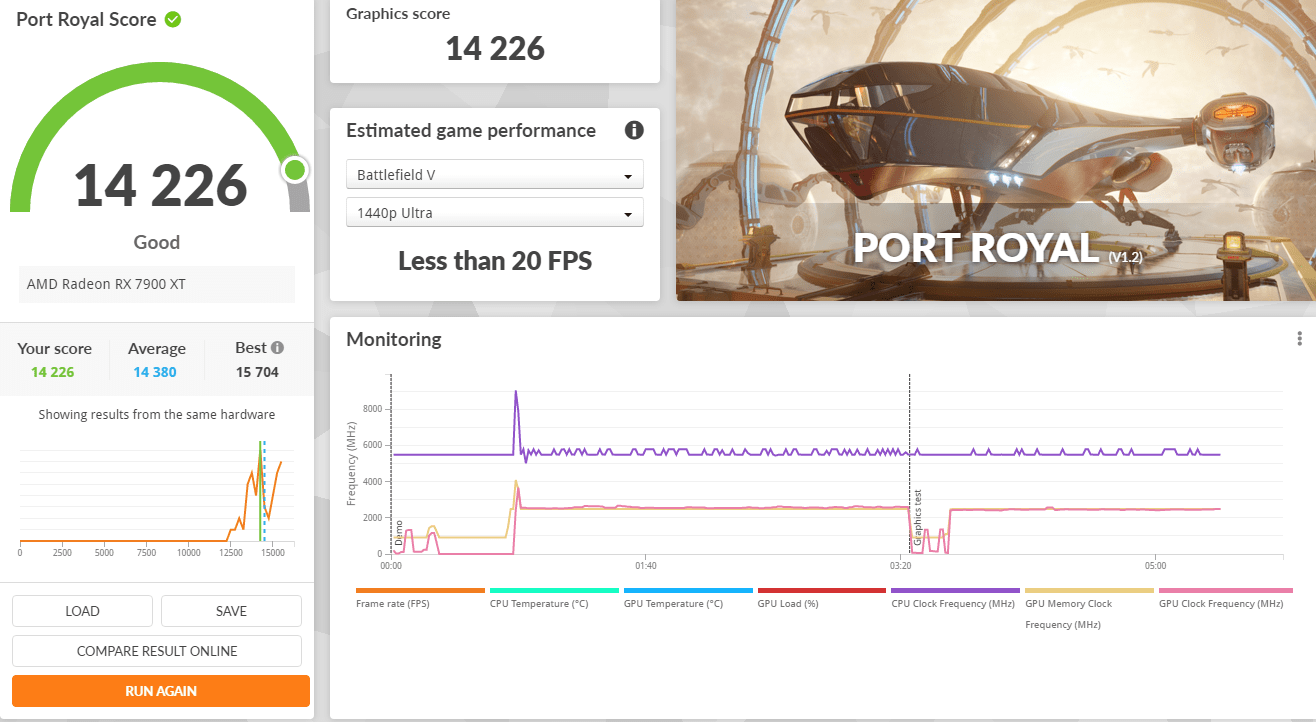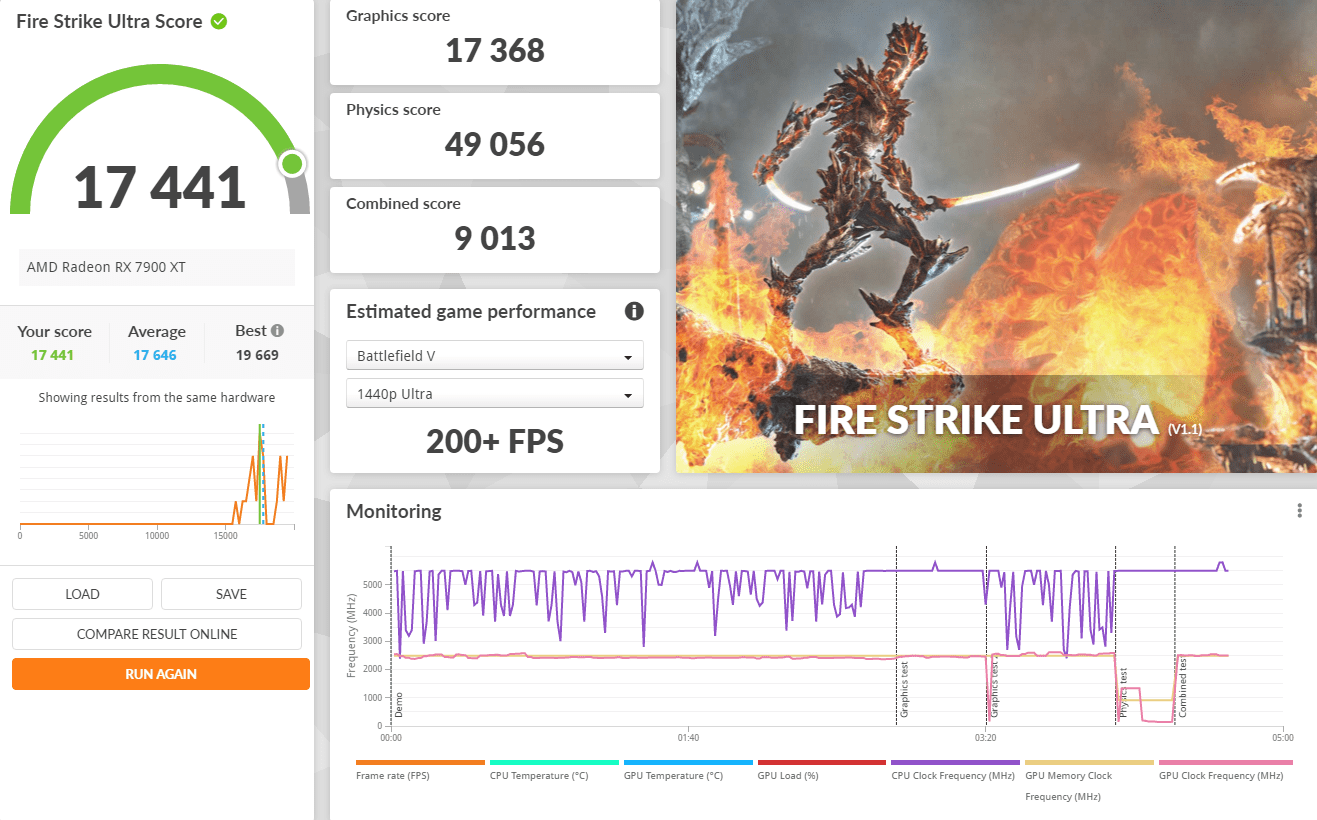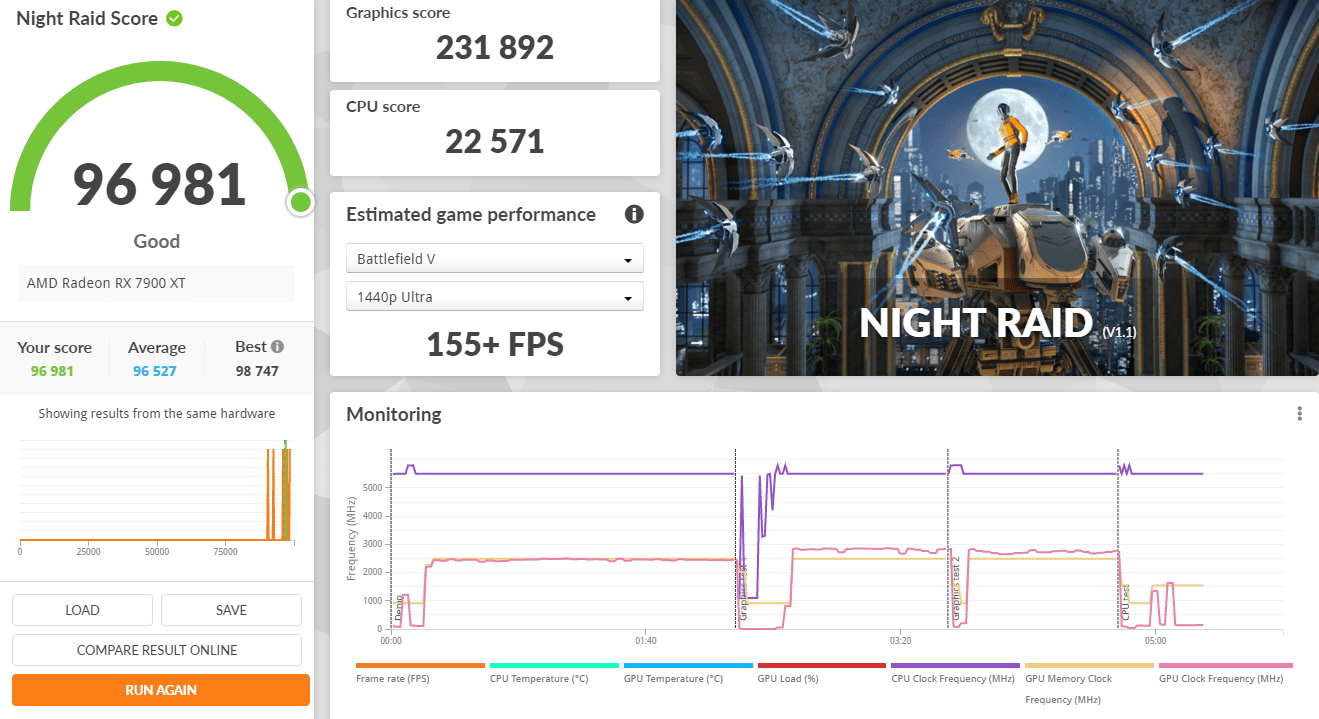 Passmark Benchmark
PassMark runs heavy mathematical calculations that stress the CPU's performance at compression, encryption, and physics-related tasks.