MSI, world leading in gaming hardware innovation, is proud to announce a brand new Enthusiast GAMING motherboard, the Z270 GAMING M6 AC with its incredibly versatile and complete foundation for a high-end gaming system. Inspired from a futuristic armored spaceship, the Z270 GAMING M6 AC design with multilayer plating, wings and armaments emphasize an ultramodern style. Erupting from the core, the entire color spectrum flows through illuminated lines. The complete motherboard and heatsink design offers a strong look and feel and uses heavy quality components to deliver the best performance and stability as the base of any gaming rig. Added features such as Audio Boost 4 with Nahimic 2, Twin Turbo M.2 with M.2 Shield, VR Boost, Killer LAN & Intel WIFI AC, and the option to fully customize the RGB LEDs to any color using Mystic light, makes the Z270 GAMING M6 AC one of the most high-end and desirable Z270 motherboards to build a gaming rig with.
SUPERIORITY REDEFINED:
Z270 GAMING M6 AC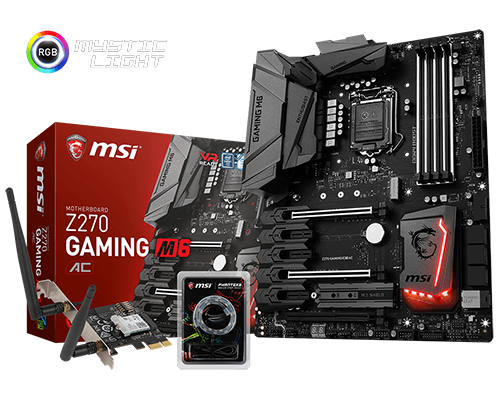 DDR4 BOOST
Through fully isolating the memory circuit design, the DDR4 Boost ensures maximum performance and stability. The technical enhancements of DDR4 Boost allow for more stability at higher memory speeds compared to other brands.
Enjoy the additional boost in gaming performance or when working with large video and photo files. Enable Intel® Extreme Memory Profile with ease using a single option in the BIOS to gain performance and create a perfectly stable system.
TWIN TURBO M.2 WITH M.2 SHIELD & U.2
Enjoy a blazing fast system boot up and insanely quick loading of applications and games with MSI motherboards. Twin Turbo M.2 delivers PCI-E Gen3 x4 performance with transfer speeds up to 64 Gb/s for the latest SSDs. It also supports the all-new Intel® Optane™ technology. M.2 Shield (patent pending) is a thermal solution, which keeps the M.2 or Optane™ device safe and cool to prevent damage and thermal throttling. M.2 GENIE makes setting up RAID easy by taking less steps, using any M.2 or PCI-E SSD (even when used in a mixed configuration). The Z270 GAMING M6 AC supports the latest storage interface, U.2 as well.
AUDIO BOOST 4 WITH NAHIMIC 2
With Audio Boost, powered by Nahimic, MSI motherboards deliver the highest sound quality through the use of premium quality audio components and an isolated audio PCB. An added audio cover and golden audio connectors ensure the purest audio signal.
VR READY & VR BOOST
VR Boost is a smart chip that ensures a clean and strong signal to a VR optimized USB port located on the back, to reduce motion sickness caused by a bad signal. The One-Click to VR option in the MSI Gaming App gets your PC primed for VR use in just a single click by setting your components to max. performance and preventing other applications from impacting your VR experience negatively.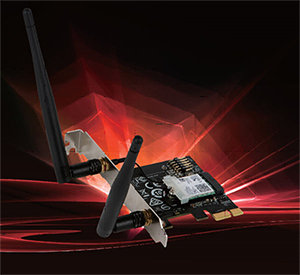 INTEL WI-FI AC WITH ANTENNAS
Optimize your gaming rig to deliver gamenetworking traffic over LAN for the best possible online gaming experience, while using WiFi for other online applications. This next-generation Intel® Wi-Fi / Bluetooth solution uses smart MU-MIMO technology, delivering AC speeds up to 867Mbps. Perfect for streaming and gaming at the same time.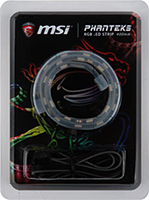 INCLUDES FREE PHANTEKS RGB LED STRIP
This RGB LED strip helps to transform and synchronize colors in your case to any liking. Simply connect the plug & play strip to the Mystic Light Extension pin header located on MSI motherboards, without the need of external power, and set a color and choose an LED effect to match it with your motherboard and other peripherals RGB LEDs. Use the included double sided 3M tape to place the strip firmly wherever you want inside (or even outside) your chassis.
Check out more on the Z270 GAMING M6 AC motherboard on its product page on msi.com here


AVAILABLE MSI 200 SERIES GAMING MOTHERBOARDS
ENTHUSIAST GAMING
– Z270 XPOWER GAMING TITANIUM
– Z270 MPOWER GAMING TITANIUM
– Z270 GAMING M7
– Z270 GAMING M6
– Z270 GAMING M5
– Z270 GAMING M3
– H270 GAMING M3
– B250 GAMING M3
PERFORMANCE GAMING
– Z270 GAMING PRO CARBON
– H270 GAMING PRO CARBON
– B250 GAMING PRO CARBON
– Z270I GAMING PRO CARBON AC
– Z270 KRAIT GAMING
– B250 KRAIT GAMING
– Z270 GAMING PRO
– B250M GAMING PRO
– H270I GAMING PRO AC
– B250I GAMING PRO AC
– Z270 GAMING PLUS
ARSENAL GAMING – Z270 TOMAHAWK
– H270 TOMAHAWK ARCTIC
– Z270M MORTAR
– H270M MORTAR ARCTIC
– B250M MORTAR
– H270M BAZOOKA
– B250M BAZOOKA