The AVerMedia Live Gamer Ultra 2.1 (GC553G2) is an external capture and streaming card known for its high-quality capabilities. While popular streaming platforms like Twitch and YouTube commonly feature 1080p60 video quality, the GC553G2 can capture at 2160p60 and stream content at 4K60 (4K with a 60fps refresh rate). However, what sets this card apart is its ability to passthrough various signals, such as 4K60 HDR, 1440p, and Variable Refresh Rate (VRR), while allowing users to maintain a consistent 4K60 output for streaming. This flexibility ensures compatibility across different displays and devices, making it a versatile choice for content creators and gamers. However, the current average streaming content still at 1080P 60 or 1440P.
AverMedia highlight more resolution and MacOS support will be available by this year 2023.
1440p240 pass-through will be available via firmware upgrade on Oct 19th.
3440x1440p100hz and other ultrawide resolutions will be available via firmware upgrade on Nov 16th.
MacOS support coming by the end of 2023.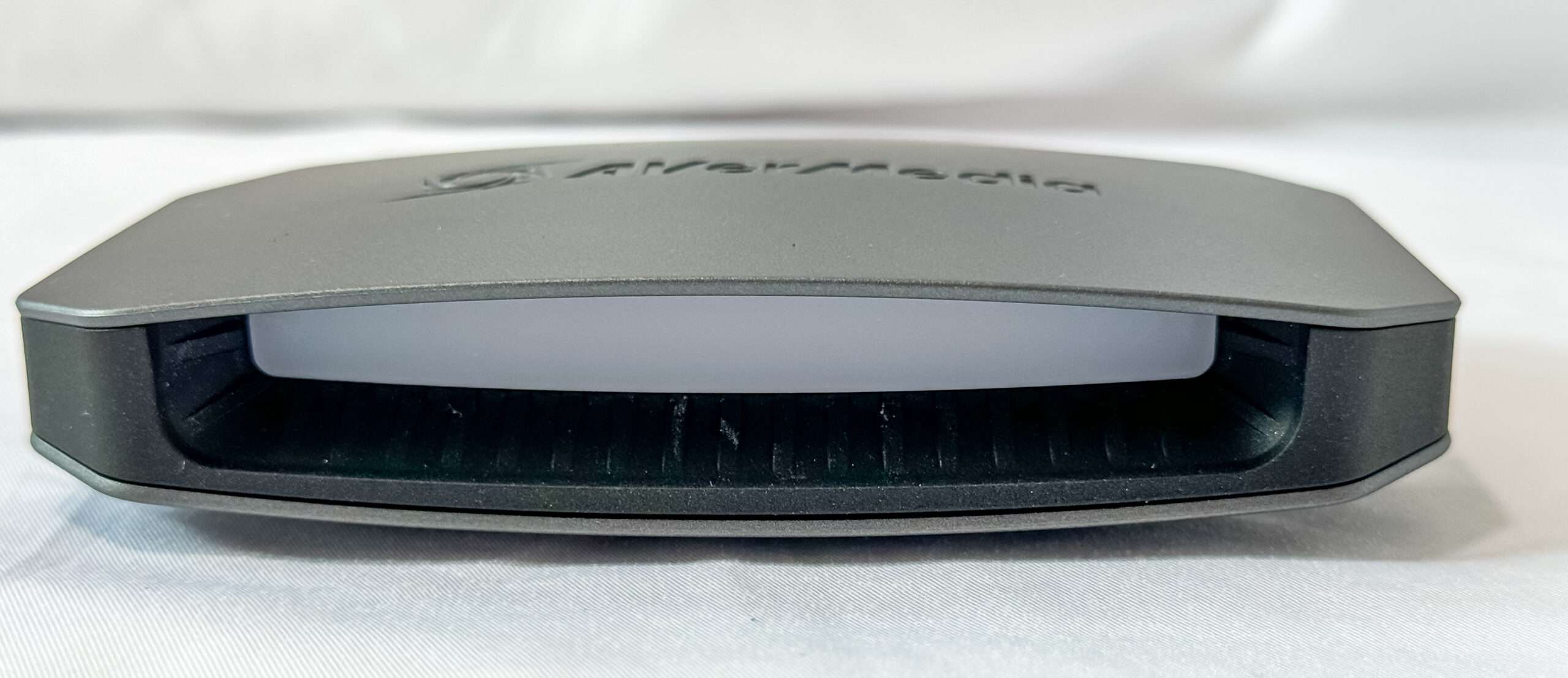 The device is capable of recording in 4K at 60 frames per second, a crucial feature. This is significant not only due to the 4K capabilities of gaming consoles such as the PlayStation 5 and Xbox Series X but also because of the present roster of top-played games on platforms like Twitch. This extensive list encompasses a variety of high-speed competitive shooters, including Overwatch 2, Apex Legends, Fortnite, Valorant, CS: GO, and others.
the Live Gamer Ultra 2.1's support for 4K at 60 frames per second, it becomes a well-suited capture card for use with many Variable Refresh Rate (VRR) capable competitive displays featuring technologies like G-Sync and FreeSync.
AverMedia, known as a major player in the realm of hardware designed specifically for streamers and content creators, as evidenced by their popular Stream Deck device, has seamlessly integrated the Live Gamer Ultra 2.1 into the workflow between a console or PC and a display. This integration, combined with lag-free monitoring, is a remarkable and highly appreciated feature, especially when interfacing with widely-used platforms like OBS and XSplit. It's a significant advancement for content creators looking to elevate the quality and performance of their streams and recordings.
Rear I/O Ports
USB 3.2 Gen 2 Type-C (10Gbps)
HDMI IN & OUT (Pass-through) HDMI 2.1
Headset Audio Input & Output : 4-Pole 3.5mm Jack
Gamepad Audio Input & Output: 4-Pole 3.5mm Jack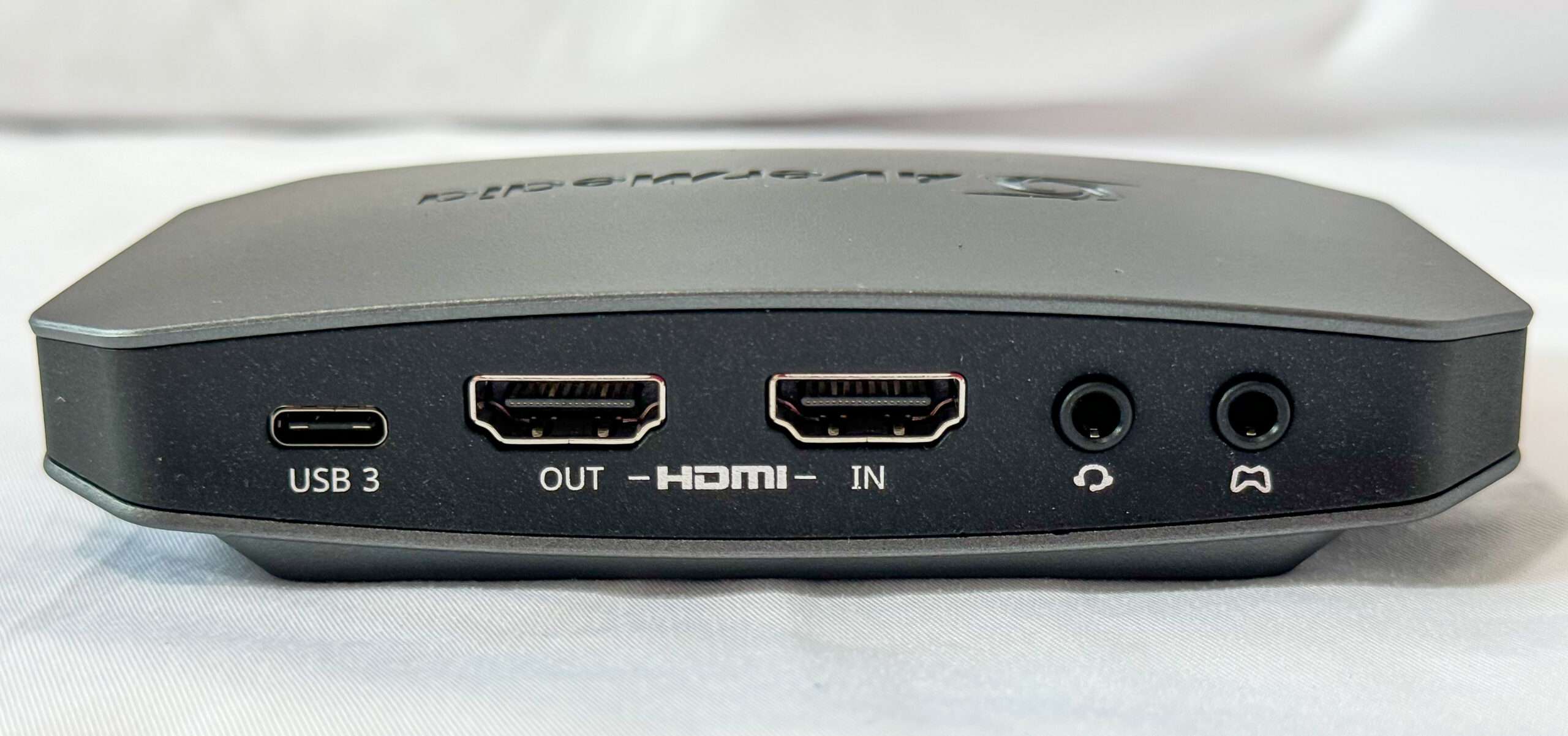 Specifications
Interface: USB 3.2 Gen 2 Type-C (10Gbps)
Input & Output (Pass-through): HDMI 2.1
Max Pass-Through Resolution: 2160p144 HDR/VRR, 1440p144 HDR/VRR, 1080p240 HDR/VRR
Max Capture Resolution: 2160p60
Supported Resolution: 2160p, 1440p, 1080p, 1080i, 720p, 576p, 576i, 480p, 480i
Video Format: YUY2, NV12, RGB24, P010(HDR)
Headset Audio Input & Output : 4-Pole 3.5mm Jack
Gamepad Audio Input & Output: 4-Pole 3.5mm Jack
Dimension (W x D x H): 120 x 70 x 27.6 mm (4.72 x 2.76 x 1.09 in.)
Weight: 115 g (4.06 oz.)
Warranty: 1 Year, Register warranty will give you 2 Years
AVerMedia has thoughtfully included an RGB array on the front of the Live Gamer ULTRA 2.1, offering customization options or the ability to synchronize with compatible RGB devices.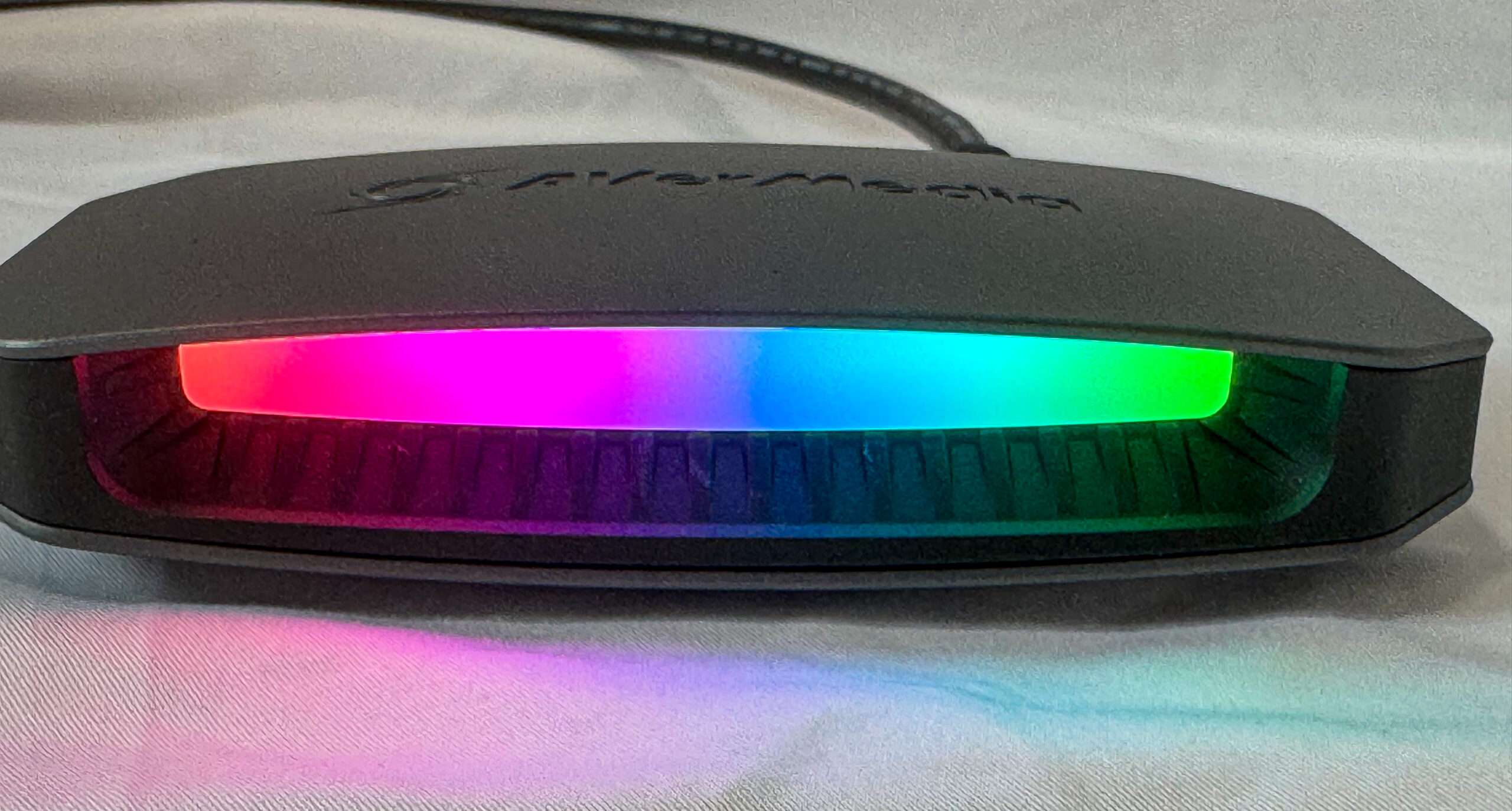 Dismantle & Hardware Component
The entire design is constructed using plastic materials.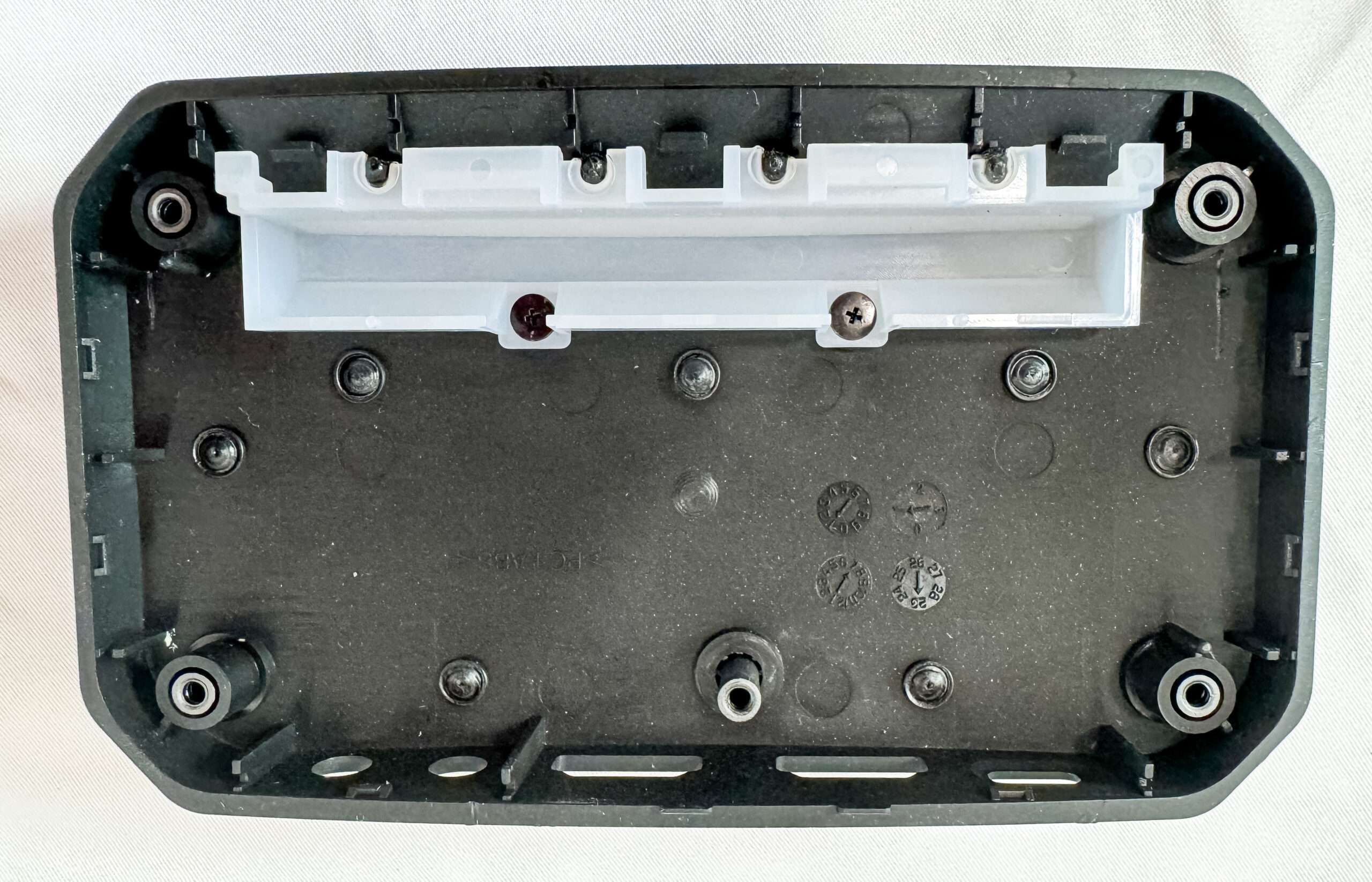 The back of the printed circuit board (PCB) is manufactured using an automated manufacturing process.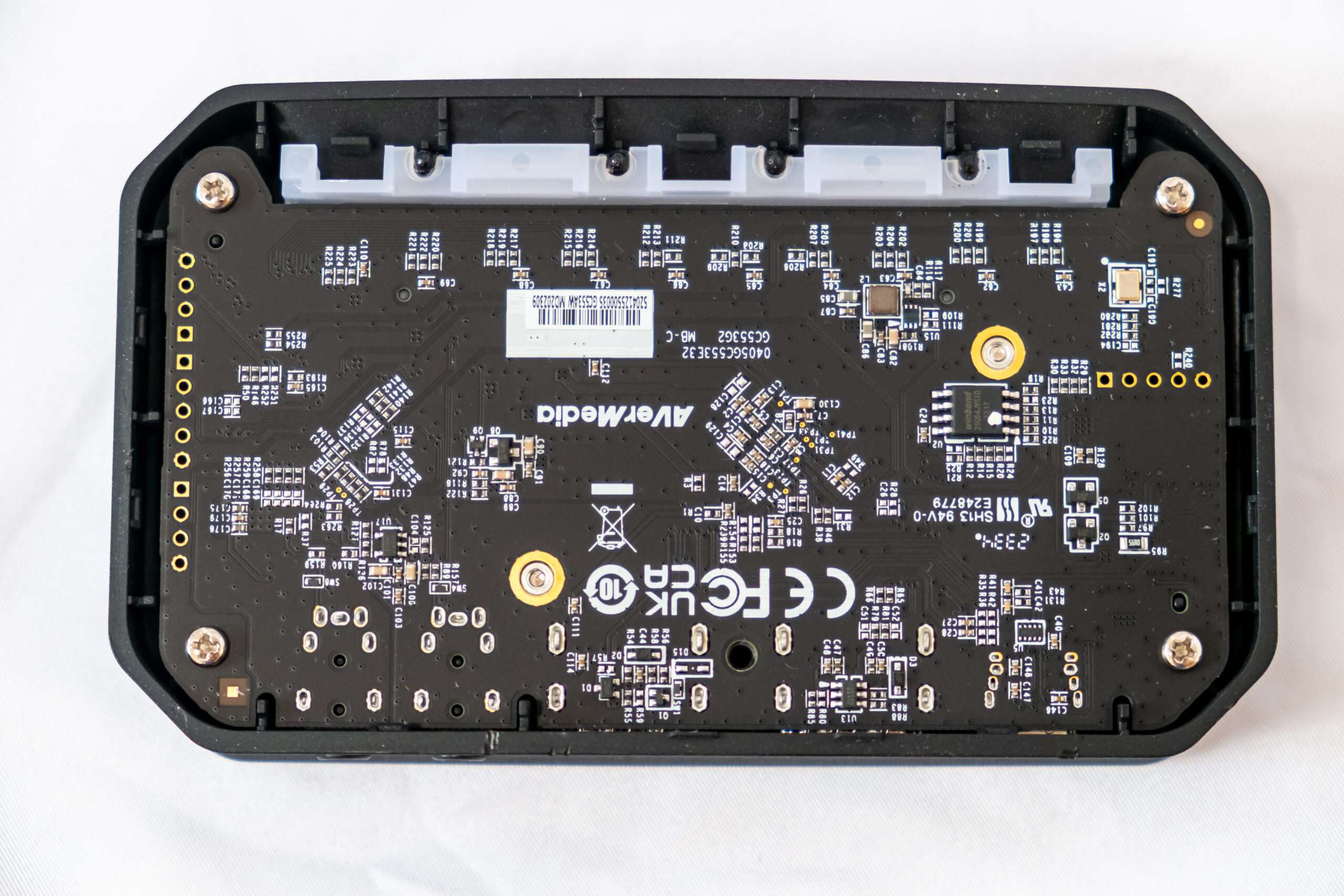 The SPI flash memory chip "Firmware," which is the Winbond 25Q64JVSIQ, boasts a storage capacity of 64 megabits (Mb).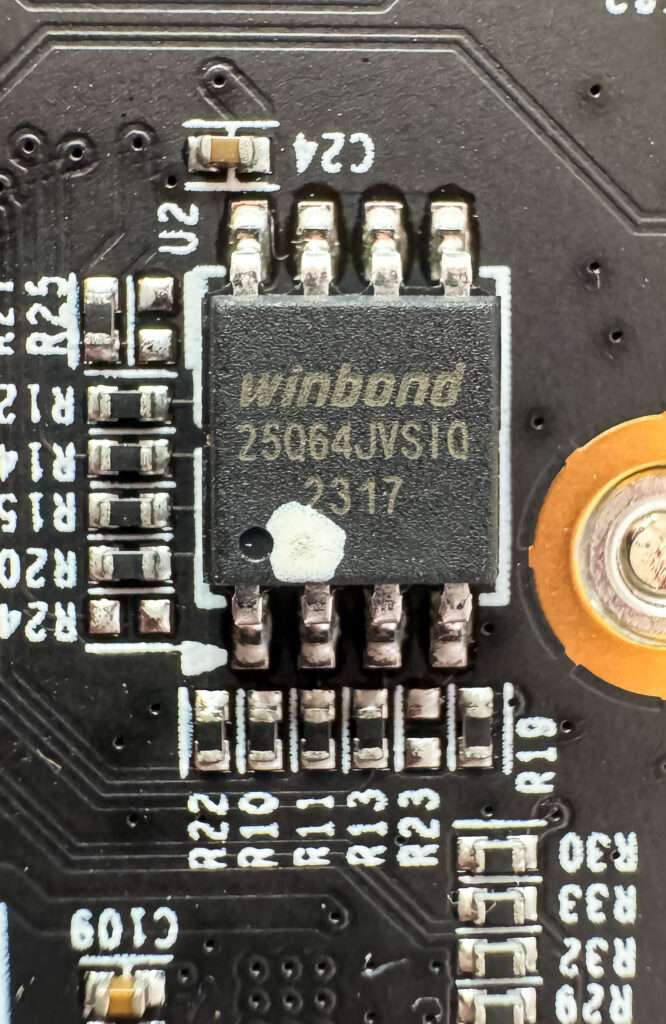 AverMedia included a black aluminium heat sink to dissipate heat and cool down the processor.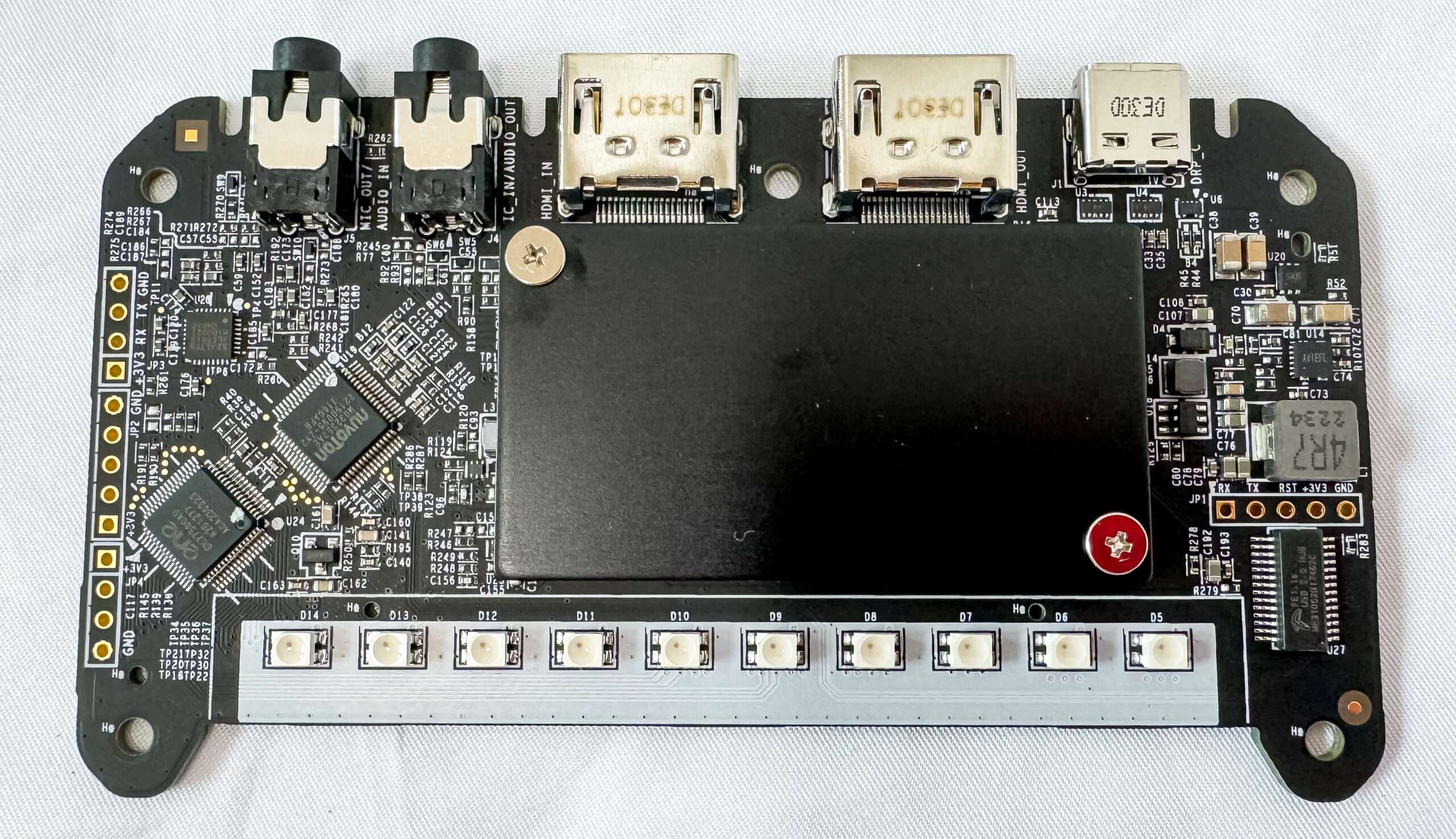 The Terminus FE1.1s is an USB 2.0 High Speed 4- port hub.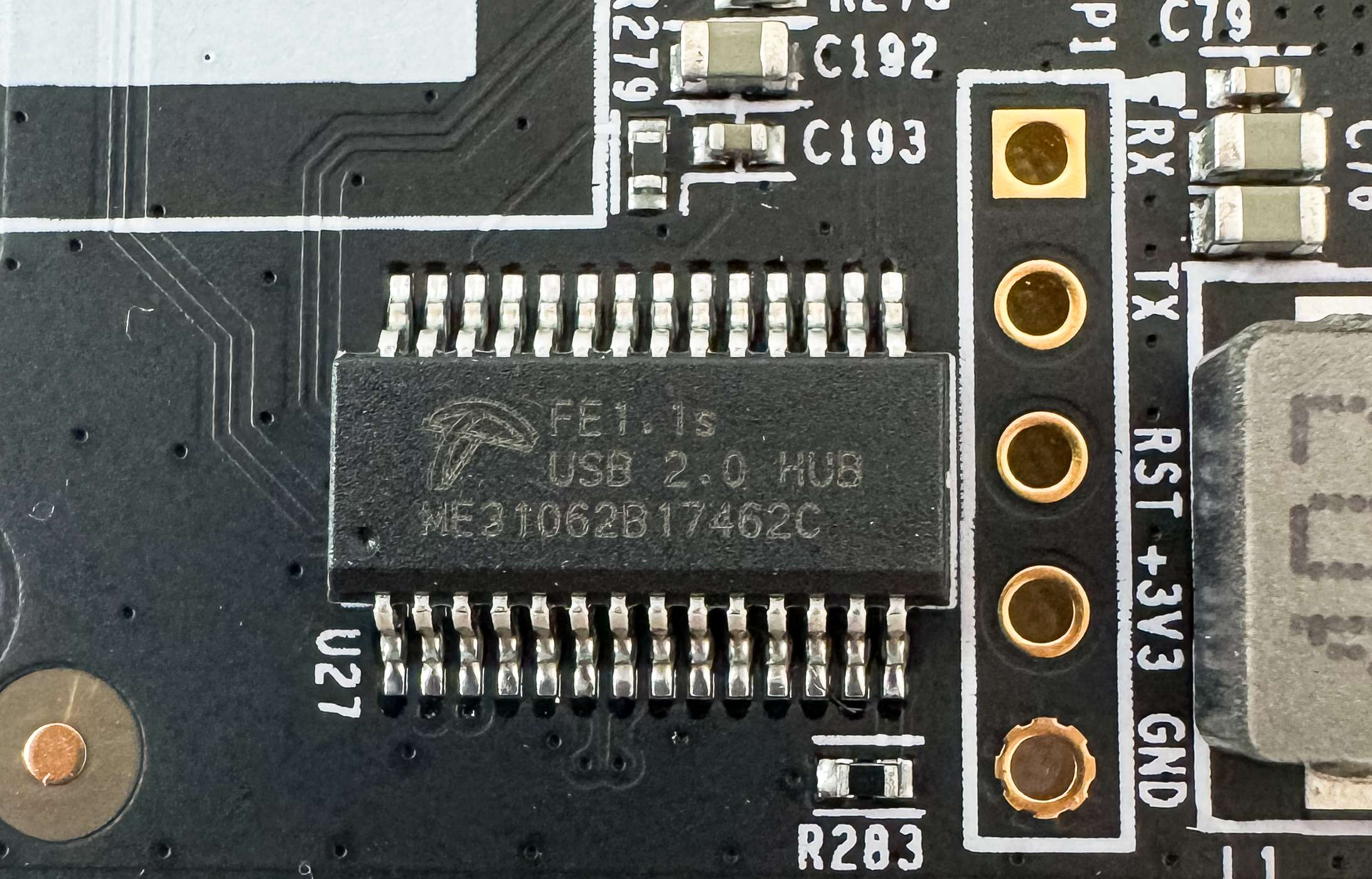 There are 3 main chip on the left of the circuit board.
Nuvoton – The I/O chip is responsible for handling protection functions, such as voltage and temperature monitoring.
ENE – Enables you to utilize various RGB lights and is compatible with ASUS, ASRock, GIGABYTE, and MSI motherboards. It allows you to control the overall lighting and flashing effects from your computer.
Realtek ALC 5616 – The ALC5616 features an ultra low power cap-free headphone amplifier. It consumes only less than
6.5mW power during playback, providing mobile system longer battery life under headphone listening
mode.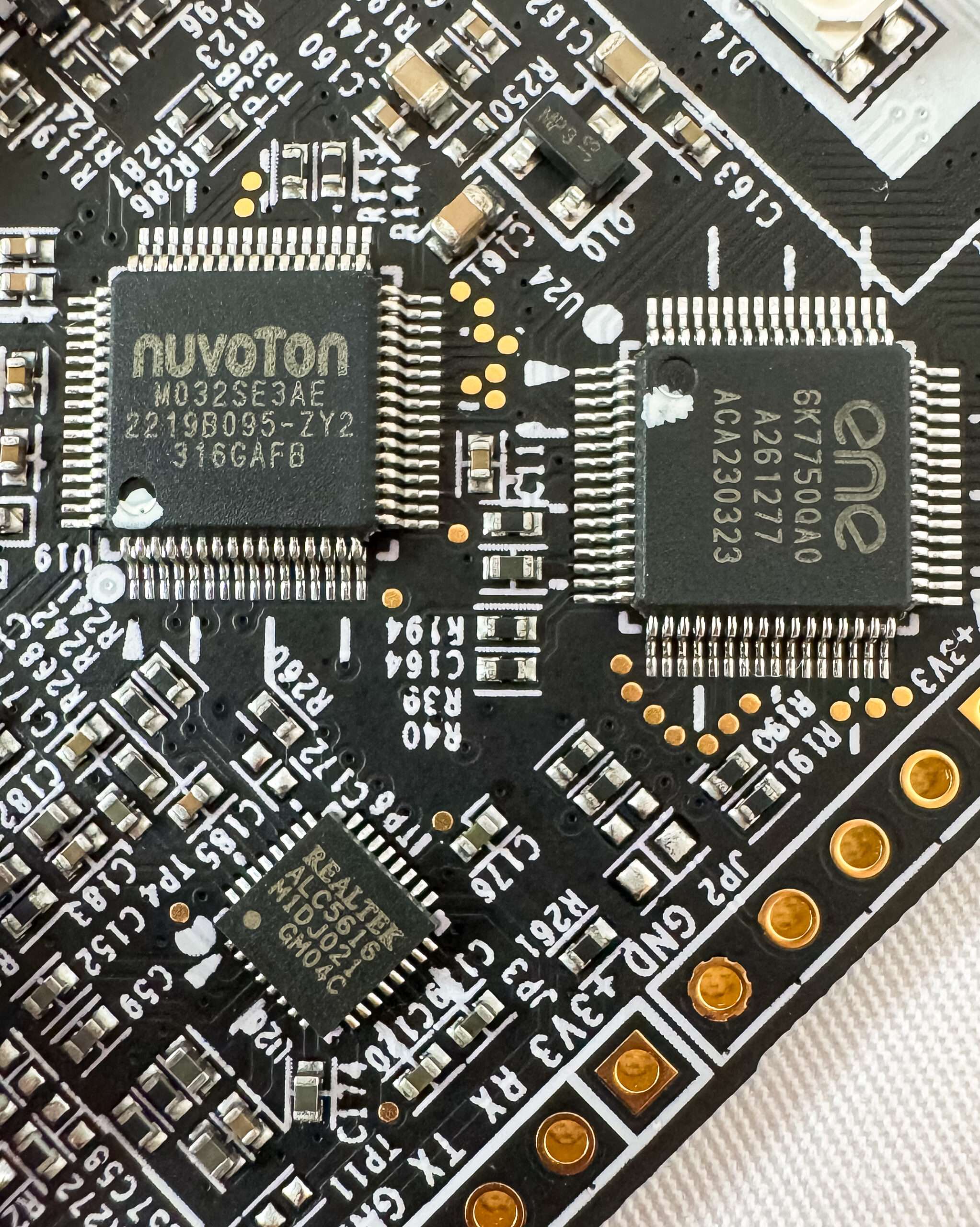 The Realtek RTD2801VPF is an ARM Cortex-based System-on-Chip (SoC) designed for 4K video decoding and processing. It supports decoding of video formats like VP9 and H.265 up to Ultra HD resolution, as well as Full HD H.264 media decoding and encoding across multiple formats.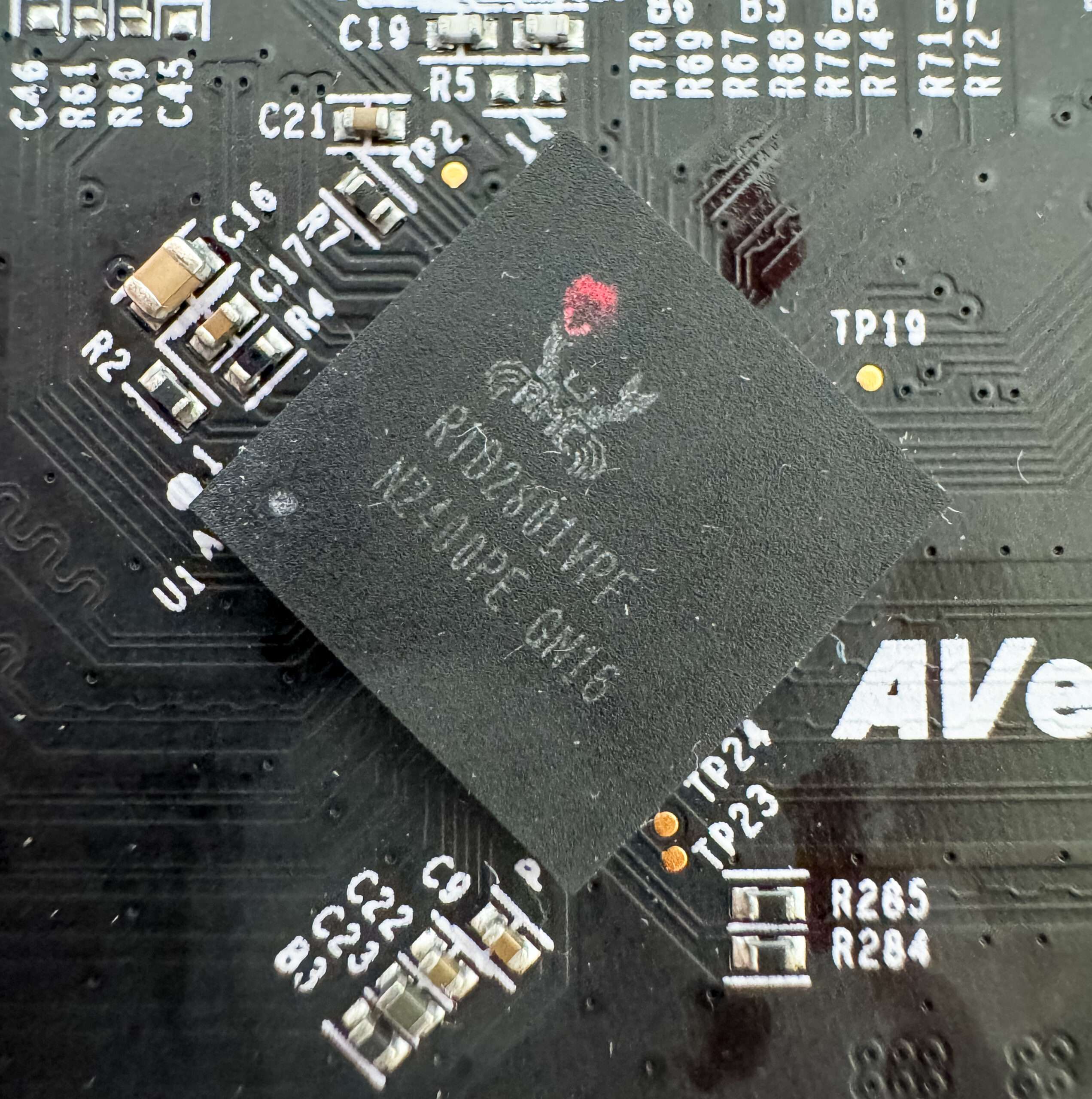 Software & Usage
The AverMedia Live Gamer Ultra 2.1 offers compatibility with several OBS (Open Broadcaster Software) applications, with OBS Studio and Streamlabs OBS being the most renowned among them. These OBS software options are highly favored by content creators and streamers for their capabilities in capturing and streaming audio and video content. The Live Gamer Ultra 2.1's support for these OBS applications ensures a smooth and efficient integration into the content creation and broadcasting process.
Notice: AverMedia do not provide any OBS software and RECentral4 do not work on this device. You need to install third party OBS software.
System Information: AverMedia Utility Software