ZenFone 8 could be the one that lures customers back to ASUS with the lucky number 8 of ZenFone's
This is a flagship-level build quality with performance in a small package that is missing from most big screen flagship phones in the market.
5G speeds, latest mobile processing power and 120Hz refresh rates makes it a great value phone.
Unboxing

Very Sleek book with a tint of colours

Defy Ordinary

Nothing on the left side

Both volume and power keys are on the right. Cyan power switch is customizable for short or long presses in the software option.

On the top there's a mic and 3.5mm audio jack and the slim speaker

At the bottom we can see the bigger speaker for stereo effects and also weirdly placed LED notification light. USB-C port in the middle and SIM/SD Card tray just beside.
The Zenfone 8 measures 147.8×68.5×9.2mm and weights 165 grams and feels good for one hand use.
Design
ZenFone 8 has a 5.9 inch 1080p OLED panel with a fast 120Hz refresh rate which I believed is the smallest 120Hz screen in the market at the moment. If you're looking for fast refresh rate and a relative small screen this is the phone for you. To save battery life the phone will automatically change the refresh rate from 60Hz to 120Hz depending on the application.
The phone display aspect ratio is 20:9 which makes it feel taller in your hands. Screen resolution at 2,400 x 1,080 pixels or 445ppi.
With thoughts on the brightness, we can set the maximum to 800nits brightness and more on auto.
It may be slim enough to fit most front pockets but definitely not for the ladies.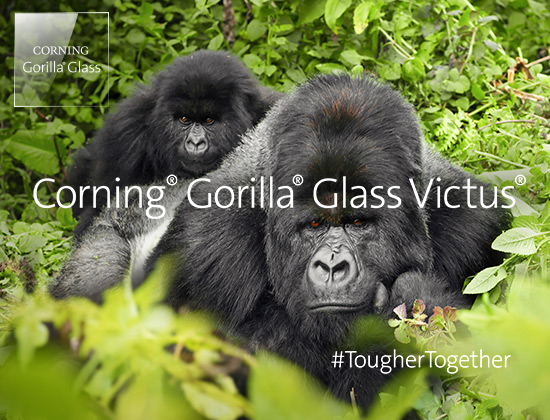 The flat front display is using Gorilla Glass Victus while the back with matte frosted finish uses Gorilla Glass 3. I like the curve on the edges which makes it easier to grip.
The screen is from Samsung and it's using AMOLED and is able to tune to 120Hz adaptive refresh rate.
IP68 rated for dust protection, water resistant up to 1.5m for 30 mins. Don't forget to dry it and wait for awhile before poking anything in it.
3.5mm headphone jack is possible even with a smaller phone and is good for 32-bit/384kHz audio.
With the aluminum frame the phone weights 165 grams and it's balance quite well
Hardware
Asus ZenFone 8 runs Qualcomm® Snapdragon™ 888 5G with 8GB of RAM.
The snapdragon 888 is only found on flagship phones and is the cream of the crop.
Storage is 256 GB with UFS 3.1 Flash
The RAM is using LPDDR5 memory with 6400Mbps transfer rate which is the highest speed bin.
Even the WiFi sensor is cutting edge technology by using the latest WiFi 6E2 technology with 6 GHz support.
With that fast computing power the under-display fingerprint scanner should be working at lightning speed. It's mighty fast and works great unless I just washed my hands and it's pruny or wrinkled.
The Zenfone 8 supports 30W fast charging which is pretty standard.
60% charge in 25mins
80% in 38mins
100% in 80min
Software
Asus Zenfone 8 comes with Android 11 on the latest ZenUI. As you know most phones usually comes with bloatware but for the latest ZenUI it's pretty minimal and mostly functional. It feels more like vanilla android and not overly customized.
Android version 11
The Smart key allows you to customize the function with press and hold or tap twice
Really cool audio features
CPU-Z
A good function is the Smart ringtone which adjusts the ringing volume based on the environment and will increase the ringing volume when it's too loud. Great function when walking down a busy street.
Gaming on this is exceptionally fast. I have nothing to complain as it is more than enough to run anything at 1080P.
There's Game Genie to support even more functions while gaming.
Let's take a look at some benchmark tests that proofs we are using the fastest chip of 2021.
Camera
8K video @ 24fps and 4K at 60/30 fps with Electronic image stabilization (EIS), Audio zoom and Wind filter.
The side camera uses 12MP Sony IMX363 1/2.55″ sensor with 1.4µm pixels & 14mm f/2.2 lens. This sensors supports PDAF and is also able to do macro shoots as near as 4cm. Real-time distortion correction and also for video only 4K at 60/30 fps
Surprisingly the selfie camera is only a 12MP Sony IMX663 1/2.93″ sensor with 1.22µm pixels and 28mm f/2.45 lens. But it's a new sensor with Dual-pixel PDAF and the only phone with this sensor at the moment.
For video, it can record 4K at 30fps.
64-megapixel main camera with OIS and a 12-megapixel ultrawide lens can be found on the rear.
This is lesser than most flagship phones but good enough for most users.
The main camera is using 64MP Sony IMX686 1/1.7″ sensor with 0.8µm pixels and a Quad-Bayer RGGB filter. This sensor utilise a 26.6mm lens and has an f/1.8 aperture. Optical Image Stabilization is a feature found in this sensor too.
Trying to zoom into the sponge
Testing the zoom function
Zoom quality is not too bad
Colours are vibrant and turns out great
Everything looks sharp and full of details
Very pretty matured boy
Asking for belly rubs
Great for street photography
Also good for landscape photography


New Lair in Singapore

Where stars are made
Lamppost among foliage
Step back to 70s
There's a Pro mode on the camera app to control the shutter speed from 1/10000s to 32s range for the main camera and ISO range from 25 to 3200. White balance and exposure compensation are also an option.
There's a small histogram with digital level tool and I like there's an option for presets for certain shooting modes. Pro mode on video allows the same options as well as for audio capture.
By default the camera saves the images at 16MP, I can say that the details are good and well balanced. Photos are crisp and not overly sharpened. Photos are taken with auto and I'm satisfied with the overall quality of the photos.
Video
Pro modes are at the more options
Macro video capture is not too bad
Take note for video there are triple microphones for enhanced audio capture while recording:

These enable the Acoustic Focus Mode. So we can choose the direction of the sound and reduce unwanted background noises.
Video quality is great and with electronic stabilization and optical stabilization together.
the surrounding sounds from the 3 mics is impressive.
Check out the timelapse 4K Video
Conclusion
Asus latest choice of Compact flagship, the Zenfone 8 that features of all the latest technologies in small frame. Great for people with smaller hands that are always left out in most large screen flagship phones like the ROG models. There's no alternative for android as this is the one and only compact flagship.