RAZER PARTNERS WITH CYBERPOWERPC TO BUILD RAZER-THEMED DESKTOP MACHINES
Razer and CYBERPOWERPC brings the CYBERPOWERPC P400 – Designed by Razer case infused with Razer Chroma Technology
SEATTLE (PAX West 2017) – Razer™, the leading global lifestyle brand for gamers, today announced a partnership with CYBERPOWERPC to offer Razer-themed build-to-order desktop PCs.  This partnership brings together Razer's expertise in performance gaming and immersive lighting technology powered by Razer Chroma™ with CYBERPOWERPC's customizability and expert build quality.
The CYBBERPOWERPC P400 "Designed by Razer" PC case is an evolution of CYBERPOWERPC's popular P400 ATX case which features a matte black finish and a tinted tempered glass side panel. The design also includes Razer's universally recognized and trademarked three-headed snake logo backlit on the front panel. Gamers will be able to customize the internal hardware to their personal specifications from inclusion of water-cooling and memory to specific motherboards and graphic cards.
"Our partnership empowers gamers to build out their dream gaming battlestation," says Min-Liang Tan, Razer co-founder and CEO. "With CYBERPOWERPC and our ecosystem of hardware, software and services, users can get the most out of their gaming experience."
Gamers will be able to add Razer's Chroma Hardware Development Kit (HDK), the world's most advanced modular lighting system for PC gamers and enthusiasts, to their "Designed by Razer" cases.
Powered by Razer Chroma™ technology and integrated within the Razer Chroma ecosystem, the Razer Chroma HDK unlocks customizable lighting features that can be synced across their peripherals and now PC machines. Gamers can choose from 16.8 million colors and a variety of lighting effects. Custom settings can be created using the Razer Synapse 3 – the next generation device configurator tool currently in beta. Using Chroma Studio, gamers will be able to synchronize lighting effects across devices and personalize their PCs to their tastes.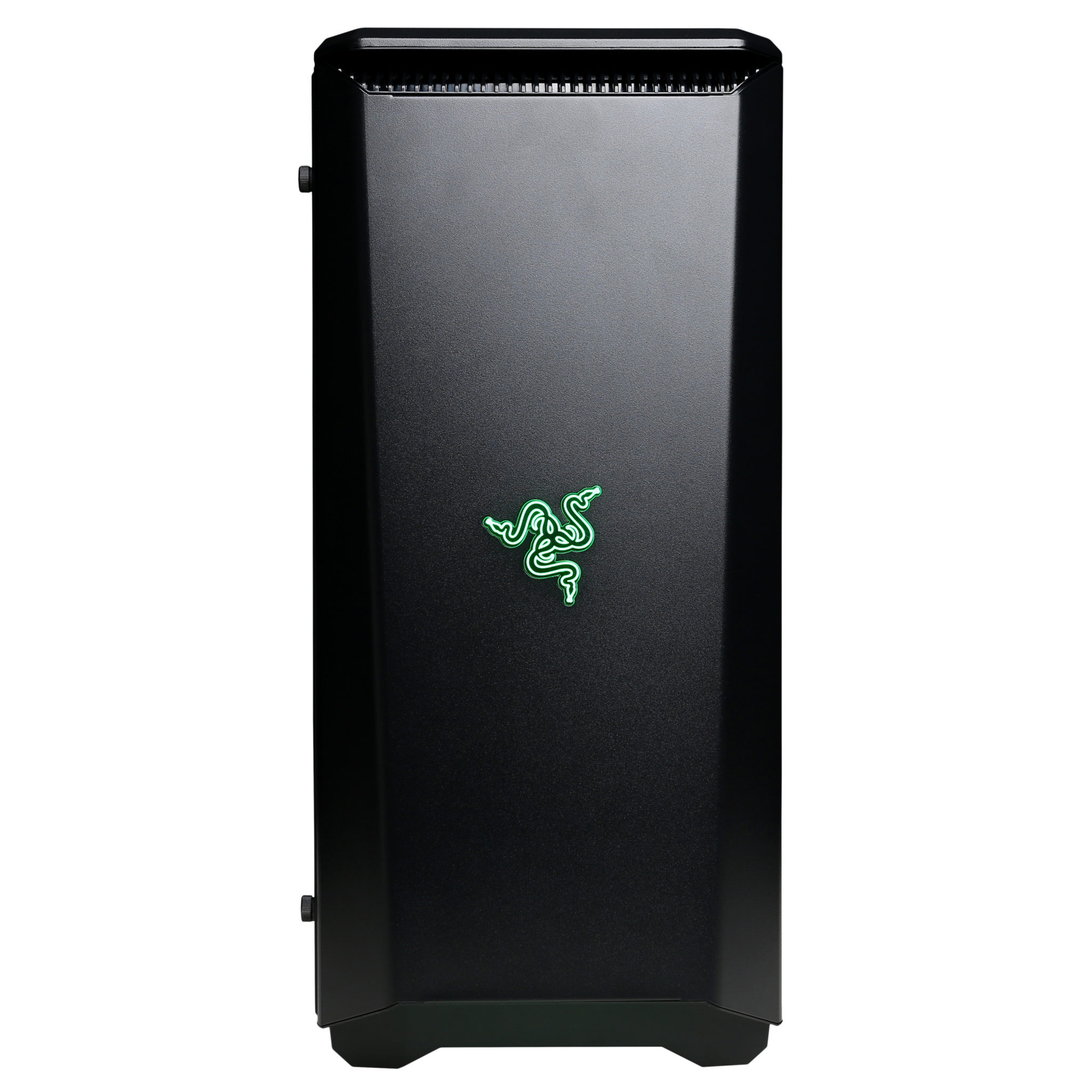 "As the top gaming systems builder in North America, it is our goal to deliver well-crafted, high quality, performance gaming PCs," says Eric Cheung, CYBERPOWERPC CEO, "With Razer's support and our integration of Razer's Chroma HDK, the Designed by Razer cases will bring gaming immersion and performance to all gamers."
Razer's partnership with CYBERPOWERPC continues to mark Razer's commitment to deliver world-class gaming and productivity PCs to gamers worldwide. Each CYBERPOWERPC P400  "Designed by Razer" case will be hand assembled by CYBERPOWERPC experts and available for customization and purchase exclusively on CYBERPOWERPC.com and in select retailers across the US beginning October 2017.
For more information on Razer's family of desktops, visit razerzone.com/designedbyrazer.
For more information on the CYPERPOWERPC's "Designed by Razer" cases, please visit URL.
Price:
Pricing will vary based on consumer configurations.
Availability:
October 2017 exclusively on CyberPowerPC.com