SUNNYVALE, Calif.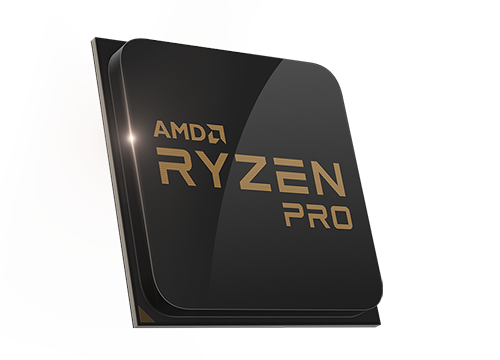 ​Building on the global enthusiasm generated by the launch of Ryzen™ high-end desktop processors and EPYC™ server processors for the datacenter, AMD (NASDAQ: AMD) today announced broad adoption of enterprise solutions featuringAMD Ryzen™ PRO desktop processors. Designed for business, Ryzen PRO processors bring reliability, security, and performance to address the demands of today's compute-intensive enterprise-focused workloads. Commercially-focused desktop solutions based on these new processors are expected to be available from Dell, HP, and Lenovo in the coming weeks.
"Today's business PC users require more processing power than ever before to run increasingly demanding applications, to ensure they can multi-task without disruption, and to help protect against security threats," said Jim Anderson, senior vice president and general manager, Computing and Graphics Group, AMD. "Ryzen PRO is designed to address these needs, and we're proud to collaborate with such a strong set of industry leaders on a robust assortment of AMD-based desktop PCs that showcase the strength and flexibility of the Ryzen PRO platform."
Based on the AMD "Zen" core, Ryzen PRO processors are designed especially for the enterprise and public sectors. AMD GuardMI technology enables state-of-the-art, power-on to power-off, silicon-level security that helps protect against an ever-growing number of threats. Ryzen PRO processors provide commercial-grade quality and reliability to help ensure platform longevity for future-ready computing. Cutting edge, open-standard manageability helps safeguard businesses from being locked into proprietary solutions. Advanced technology, such as SenseMI and up to 8 processing cores, provides breakthrough responsiveness for the most demanding enterprise-class applications and multi-tasking workflows.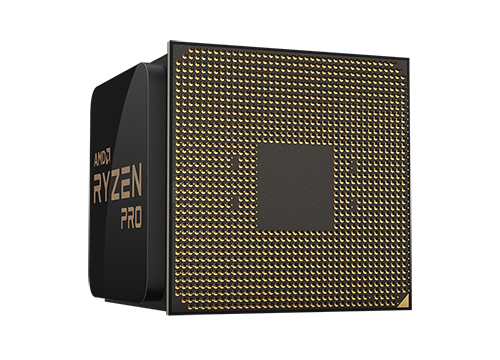 Global OEM Support
In the coming months, enterprise customers can plan to purchase Ryzen PRO processor-based systems from top PC vendors including Dell, HP, and Lenovo.
"Businesses buying PCs are constantly evaluating the latest features and performance so they can easily manage and secure their most important asset—their data," said Tom Tobul, vice president, Dell Commercial Client Solutions. "That's why we're proud to introduce the OptiPlex 5055 PC featuring the Ryzen PRO CPU and its improved security features. The OptiPlex 5055 is a worthy addition to what is already the world's most secure and manageable desktop PC portfolio."
"Our customers run many demanding applications, including commercial VR, and we expect our platforms to take full advantage of AMD Ryzen PRO processors and leverage the high-end performance provided by Ryzen 7 PRO 1700X," Lorena Kubera, vice president of product management, Commercial PCs, HP Inc. "In addition, the ability to natively run security applications within the processor allows us to provide robust security features that work hand-in-hand with HP security software. Knowing we can provide a strong front against security threats gives our customers peace-of-mind and is part of the many aspects they've come to expect from HP."
"The customer experience is paramount to Lenovo and its partners. Together we strive to develop and provide the most reliable, manageable, and secure products in the market. And today, with AMD, we are excited to welcome the upcoming ThinkPad A series powered by 7th Gen AMD PRO processors to our enterprise-class commercial portfolio," said Jerry Paradise, executive director, Lenovo Commercial Portfolio and Product Management. "Expanding that portfolio to include the latest AMD PRO and AMD Ryzen PRO processors in our ThinkPad A series notebooks and ThinkCentre M715 desktops helps us to further support our enterprise customers and their ever-evolving business requirements."
Customer & Partner Support
"Business users are the quintessential multi-taskers: emailing, word processing, editing spreadsheets and presentations, web browsing and listening to music all at the same time," said Roanne Sones, General Manager, Strategy and Ecosystem for Windows and Devices at Microsoft. "The new multi-core design of Ryzen PRO processors delivers performance on Windows 10 PCs, smoothly running multiple applications at once and enhancing the user experience."
"At Jellyfish, we're driven by passion to make the ordinary extraordinary. AMD Ryzen PRO processors allow us to achieve that. They empower our creative professionals to imagine, design, invent, build, dream – to create freely without limitations. AMD hardware enables our personnel to focus on their art, not the technology," said Jeremy Smith, CTO at Jellyfish Pictures.
"We love innovation. Qarnot is based on the idea of working and using resources intelligently. This is why we appreciate AMD Ryzen PRO processors," said Clément Pellegrini, senior software engineer at Qarnot computing. "In our testing, based on 3D rendering computations, we found AMD Ryzen PRO processors significantly outperform the competition. But it's not only about performance; a distributed datacenter must include the utmost in security and manageability. Silicon-based features like Transparent Secure Memory Encryption and DASH manageability are the types of key features we look for so we can feel confident we can provide a secure and stable cloud computing platform to our customers."
"Schneider Digital specializes in PCs for GEO Information Systems, Architecture, Research, Medicine, Animation, and Film / TV digital imaging. To be successful, our customers demand exceptional performance and security," said Josef J. Schneider, CEO of Schneider Digital – Professional 3D-Stereo and VR/AR Hardware-Solutions. "We had overwhelming positive feedback when testing the AMD Ryzen PRO processor with complex CGI Render Software like Cinema 4D and Autodesk® VRED™. The new Transparent Secure Memory Encryption feature makes it easy to rollout large installations with encryption already enabled without the need to make any software modifications. The combination of easy and robust security along with superb performance convinced us to use AMD Ryzen PRO Processors in Pulsaron workstations."
"For us, AMD is a partner in innovation. At 42 Silicon Valley, we want to push the boundaries and question how we can use technology to impact and improve the world. When you're processing over a hundred million data points to model the size and expanse of the universe, you need something that has incredible processing power," said Kwame Yamgnane, co-founder and managing director at 42 Silicon Valley.
"The physicians and staff of Kearney Clinic, P.C. believe it is important for us to provide the best possible care and service to our patients. In our testing, the AMD Ryzen PRO processor exhibited impressive performance, showcasing the ability to get work completed in a more timely and efficient manner. This is very exciting for us, as less time spent waiting on technology means more time for our patients," said Justin Dannenberg, IT Specialist at Kearney Clinic, P.C.
Availability
New business-class desktop PCs featuring AMD Ryzen PRO processors expected availability:
Dell Optiplex 5055 desktop PCs are expected to ship in the coming weeks
HP EliteDesk 705 desktop PCs are expected to ship in the coming weeks
Lenovo ThinkCentre M715 desktop PCs are expected to ship in the coming weeks. Click here for more information.
Lenovo ThinkPad A475 and A275 notebook PCs are expected in Q4 2017
Ryzen PRO mobile processors are scheduled for launch in the first half of 2018.