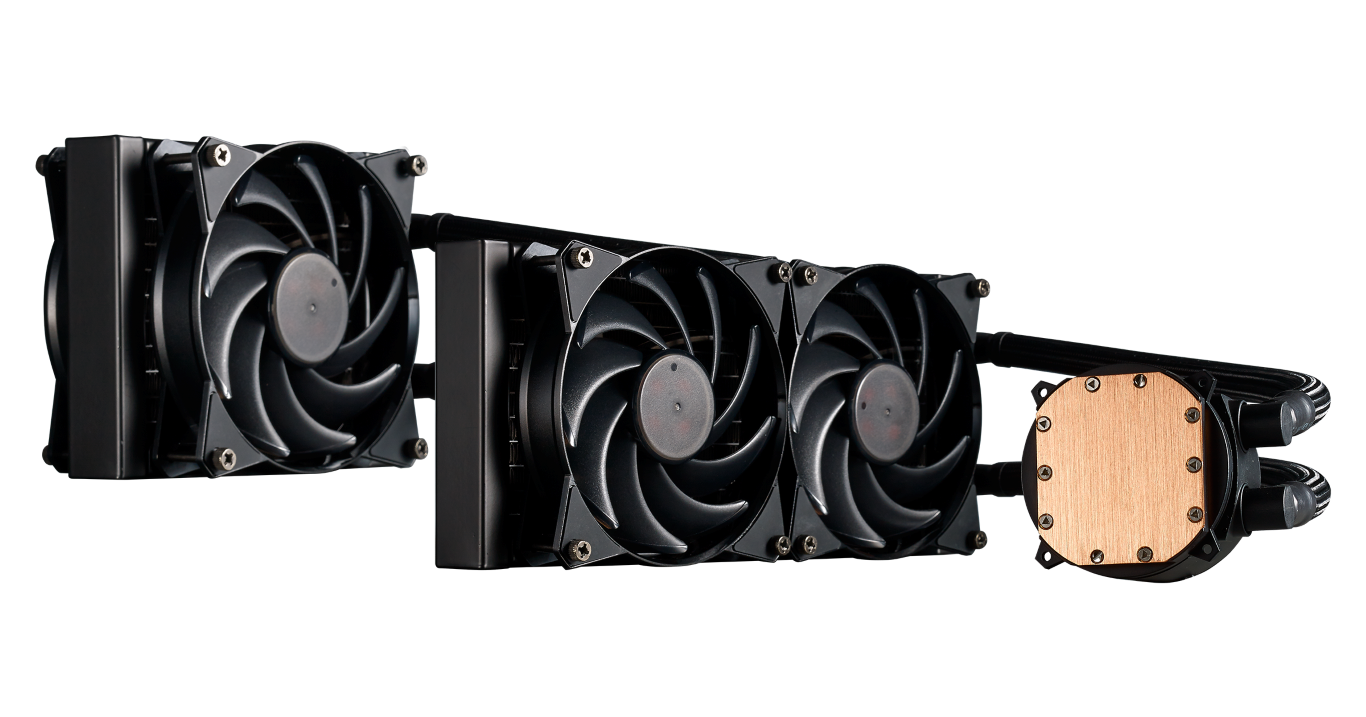 100% in-house design and manufacturing
High performance yet silence
SINGAPORE – Cooler Master, a leader in design and manufacturing computer components and peripherals, today announced the availability of the MasterLiquid 120 & 240 all-in-one liquid CPU coolers wholly designed and manufactured by Cooler Master.
Both the MasterLiquid 120 & 240 are custom, inside and out. Their unique low-profile dual chamber pump outperforms their single chamber predecessors in heat transfer. Both are equipped with the MasterFan Air Balance fans to ensure reliability, performance and quiet operation. The kink-free, factory-sealed FEP tubing now comes sleeved for a premium look. Whether you are building new or just upgrading, it is easy to install on any Intel or AMD platforms.
Basic Liquid Cooling with Advanced Performance
The MasterLiquid unique low-profile dual chamber pump design is based on the patented Dual Chamber Technology with FlowOp, featuring a low vibration pump for cool and quiet operation. The fiber-reinforced polymer (FRP) construction resists a broad range of chemicals and is unaffected by moisture or immersion in water. The pump is light and impervious to oxidation and corrosion. It also comes with the proven FEP tubing with excellent kink-resistance technology ensuring full liquid flow-rate and eliminates potential evaporation.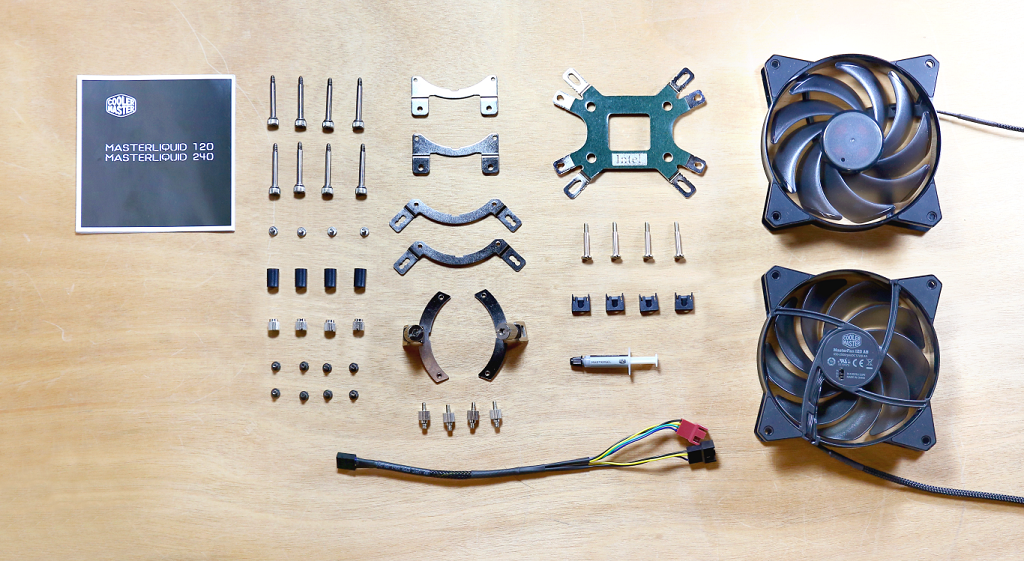 Simple Setup and Reliable
The MasterLiquid series is a self-contained all-in-one liquid cooler that require minimal setup for installation and use. The pump and radiator ship pressure tested, pre-filled, and sealed directly from the factory to provide maintenance-free operation for years. The MasterLiquid 120 fits almost all PC cases with a 120mm fan mount near the CPU area and supports the latest Intel and AMD sockets.
Pricing & Availability:
The MasterLiquid 120 & 240 are now available for purchase locally, priced at SGD 118 and SGD 138 respectively.