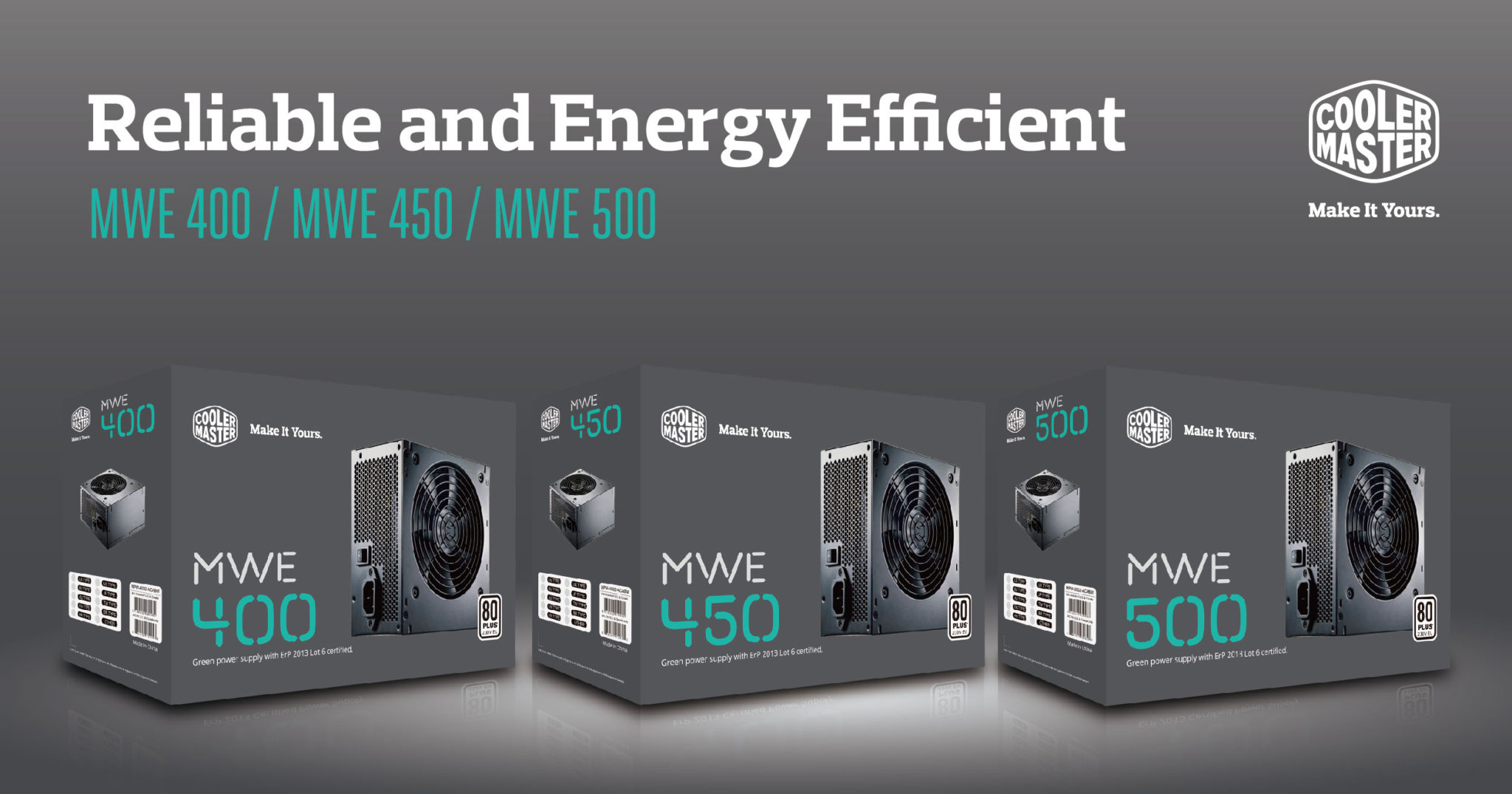 80 PLUS certification for 230V
Active Power Factor Correction design
85% efficiency during typical load
SINGAPORE – Cooler Master, a leader in design and manufacturing computer components and peripherals, announces its new MWE series, a line of energy efficient, economical power supplies. Never before has a power supply series has met the needs of the latest hardware, while providing affordable choices for users on a budget.  There are 3 models within the MWE family: 400W, 450W and 500W.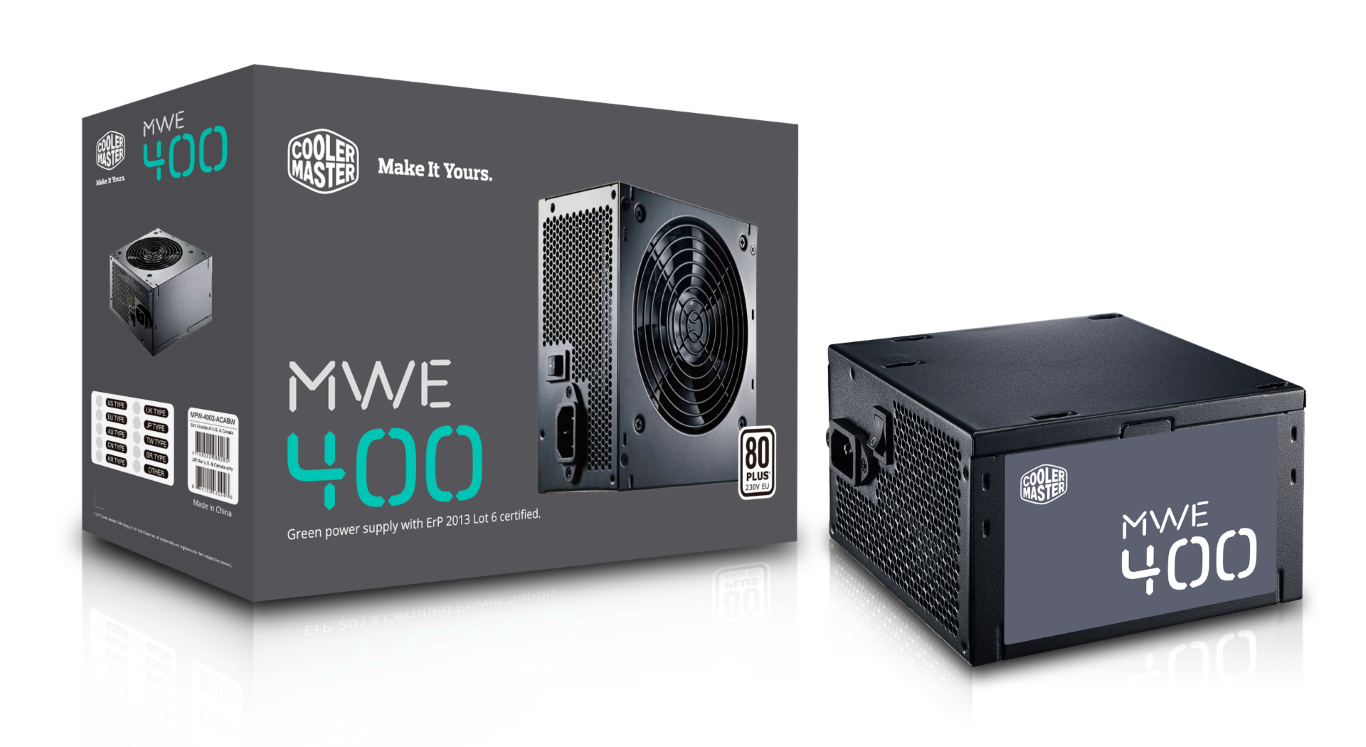 The idea was to produce an affordable power series with the durability, reliability, and stability needed for extreme circumstances. The MWE PSU is an affordable choice for consistent power due to its active PFC and forward topology. Wide-ranging input voltage tolerance means the MWE PSU will deliver reliable output power, even with inconsistent input voltage. These power supplies can withstand spikes in voltage, protecting your system from brownouts. Testing has shown that the MWE PSU can successfully operate at maximum outputs while under the strain of 40°C operating temperatures.
"We want to make PC building accessible and affordable while still providing quality products worldwide," said Ron Classen, Director of Product Marketing for Cooler Master's Power Solutions Division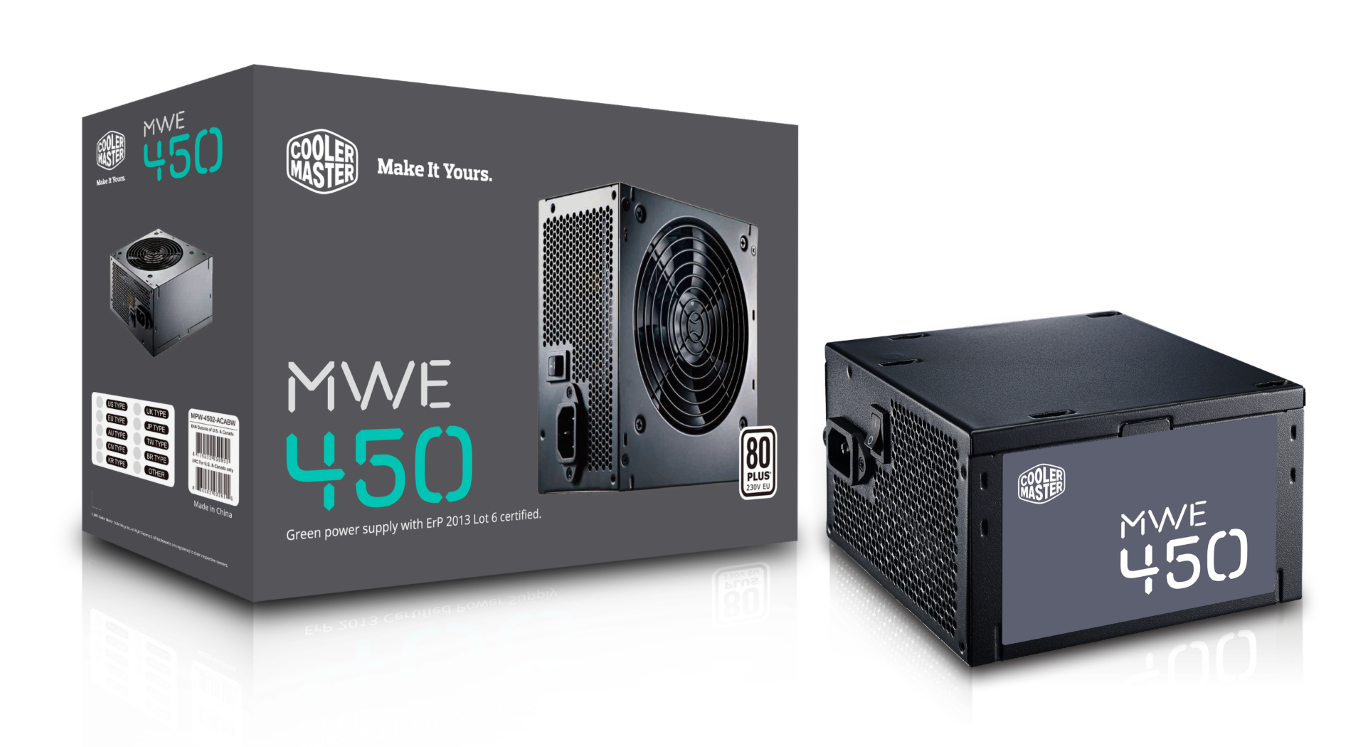 Power to the People
Cooler Master has developed a cost effective solution with no sacrifices on safeties and reliability while still keeping your budget in mind. Cooler Master's specifically designed this series to provide a better option to those maintaining or building computers within cost constraints. With a three-year warranty, the MWE series is supported within Cooler Master's global service network. The MWE PSU series is intended to be the most widely distributed and attainable power supplies under the Cooler Master brand.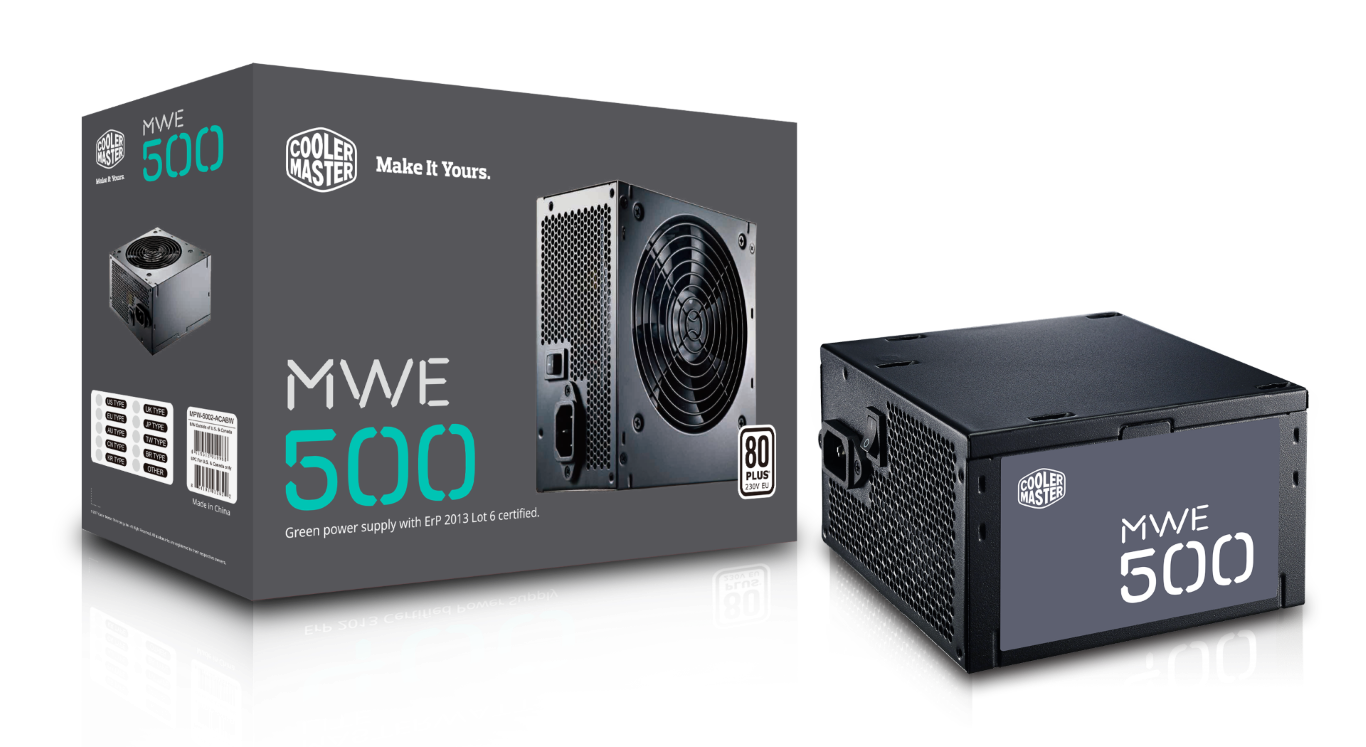 Engineered Eco-Friendly
With a design centered on both efficient operation and environmental consciousness, the MWE over performs its segment. The MWE is engineered better, starting from its active PFC design and following up with forward topology. This type of topology delivers the 80 Plus efficiency, while maintaining PFC standards within all conditions. Finally, the MWE PSU is ROHS compliant benefitting from safer production methods and reduced environmental footprint.
Safety for Your System
High operating temperatures up to 40°C have minimal effect on the MWE series power delivery.  Cooler Master's primary concern was choosing better capacitors and internal components that work well past the standard heat loading. While these components work consistently at higher temperatures, consequentially they also provide an added threshold of safety in normal conditions of 25°C. Using better components means a longer lifecycle with consistent power output in variable global climate conditions.
Pricing & Availability
The MWE series is now available in for purchase in Singapore
MWE 400 : SGD 55
MWE 450 : SGD 59
MWE 500 : SGD 65