ASUS is always coming out with gizmos to make our lives easier. The Asus Travelair AC helps us back up our precious data wireless using AC Wi-Fi from a tiny portable device.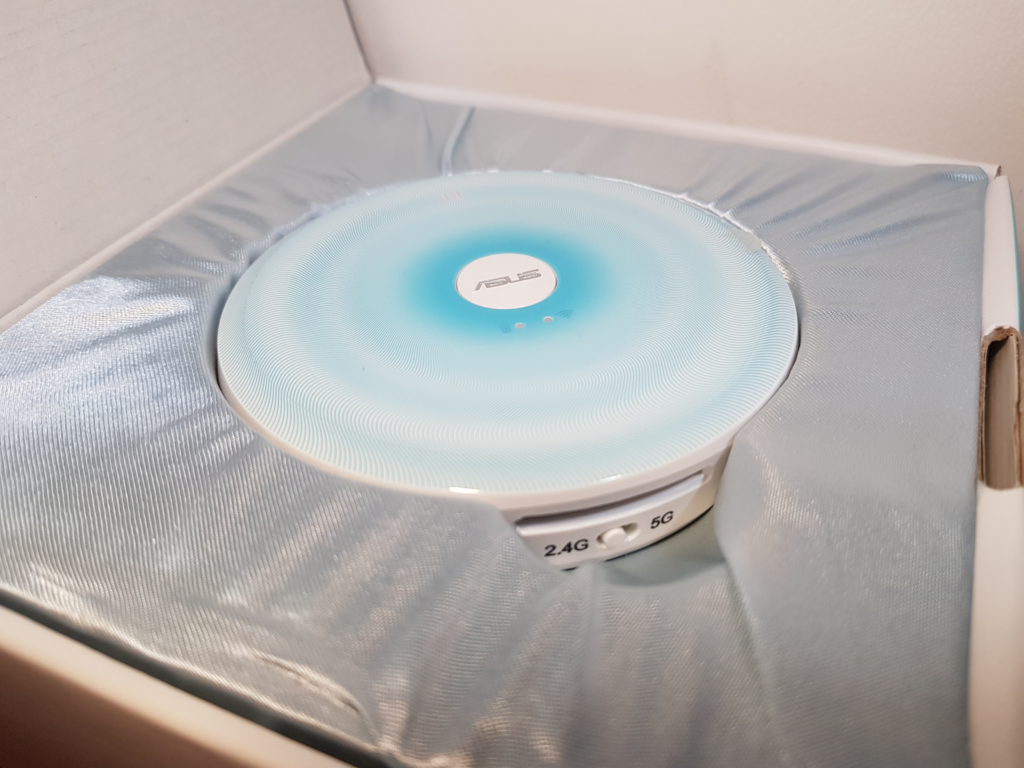 It has 32GB of memory and also has an additional SD card slot to expand the storage space.
Using NFC technology to pair with your Smartphone it can transfer your files effortlessly and battery life is up to 10 hours from a single charge.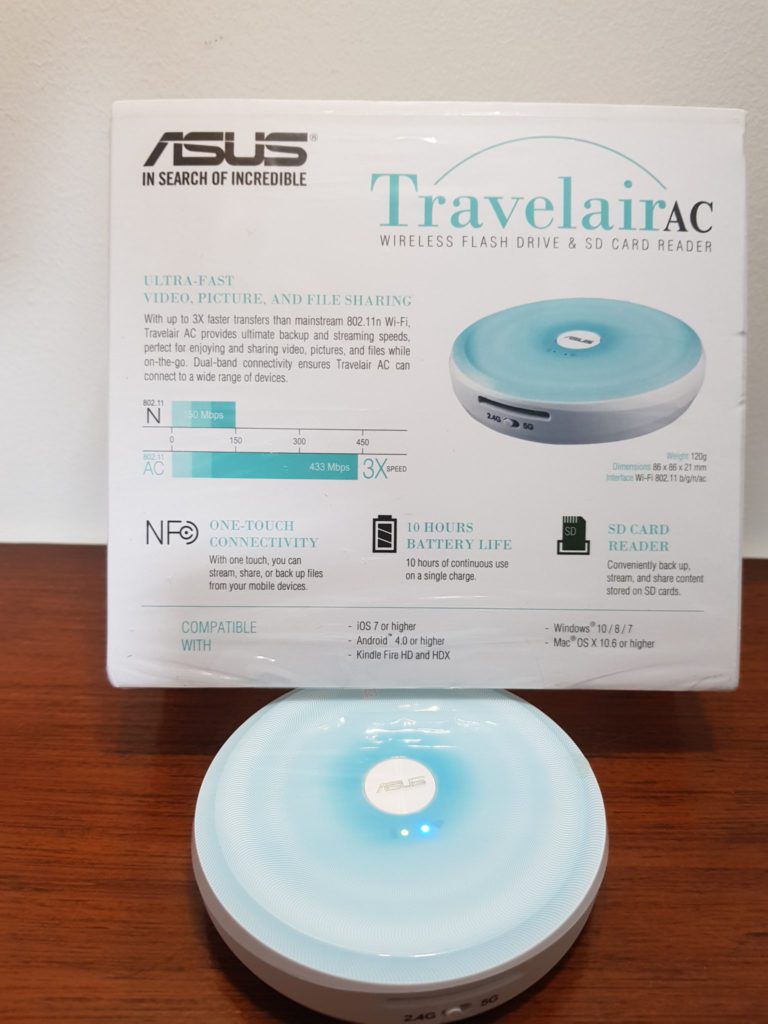 This makes backing up your data easy. As most newer phone models do not come with an SD card slot. This solution solves the issue.
The travelair AC measures 84 x 84 x 21.5 mm and weight only 110 grams. It supports both 2.4GHz and 5GHz Wi-Fi and there's a hardware button to switch between the 2 signal. 5GHz is usually faster but requires a nearer proximity to work. The battery life of 10 hours comes from the built-in 3000 mAh battery.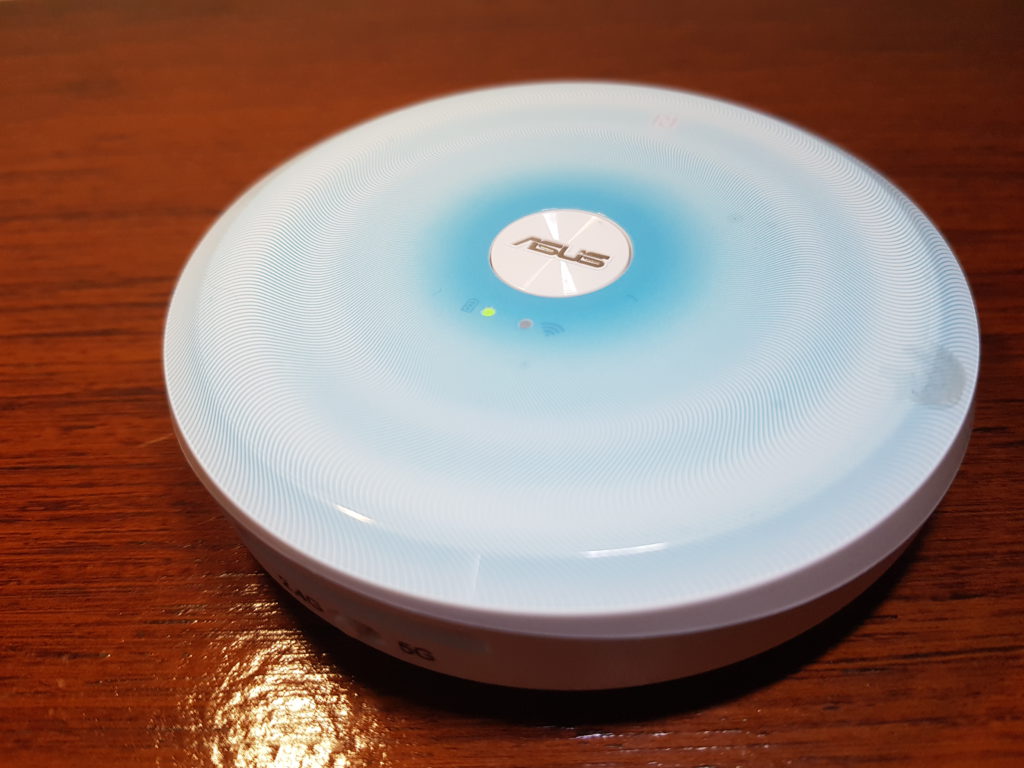 A good use case of this is to store your shows on the travelair AC and stream it to your phone without using up your phone storage. streaming Full HD is smooth and lag free due to the wireless AC connectivity. Another cool feature of the travelair AC is that it can support up to 5 devices simultaneously transferring files. Charging is as easy as using your phone charger with microUSB cable.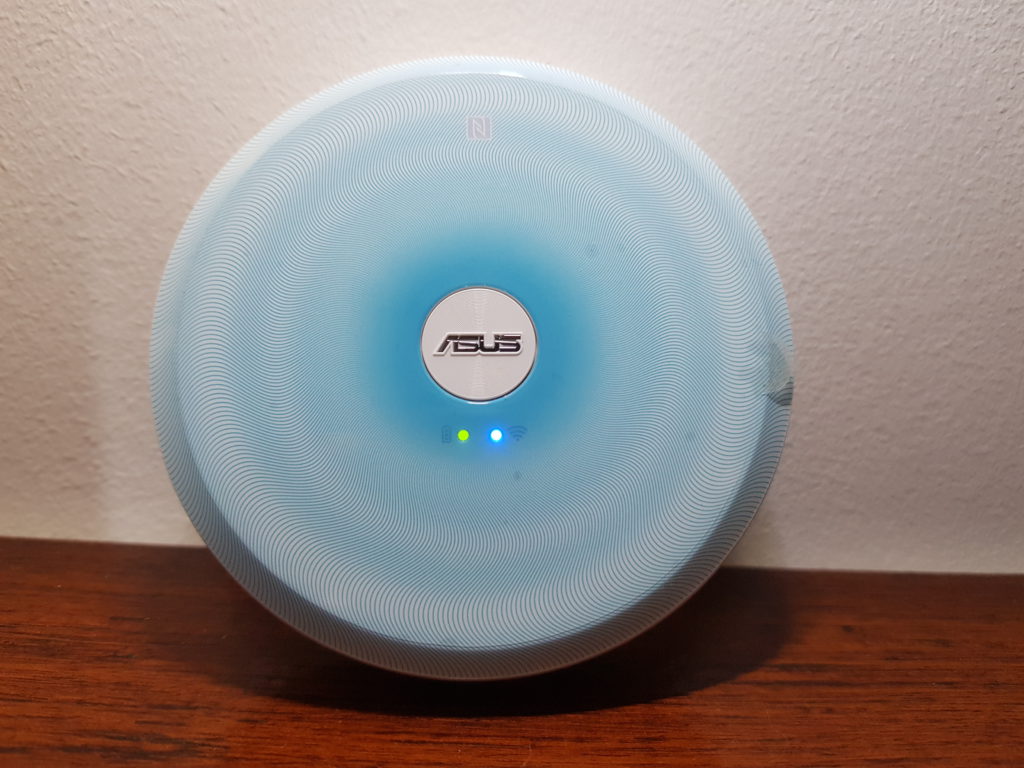 ASUS has an app called AiDrive. It allows easy viewing and sharing photos, videos, and files stored on Travelair AC for Android, iOS, and Kindle Fire devices.
Connecting to the travelair AC is as simple as connecting to your wireless connection at home. Just find the SSID Travelair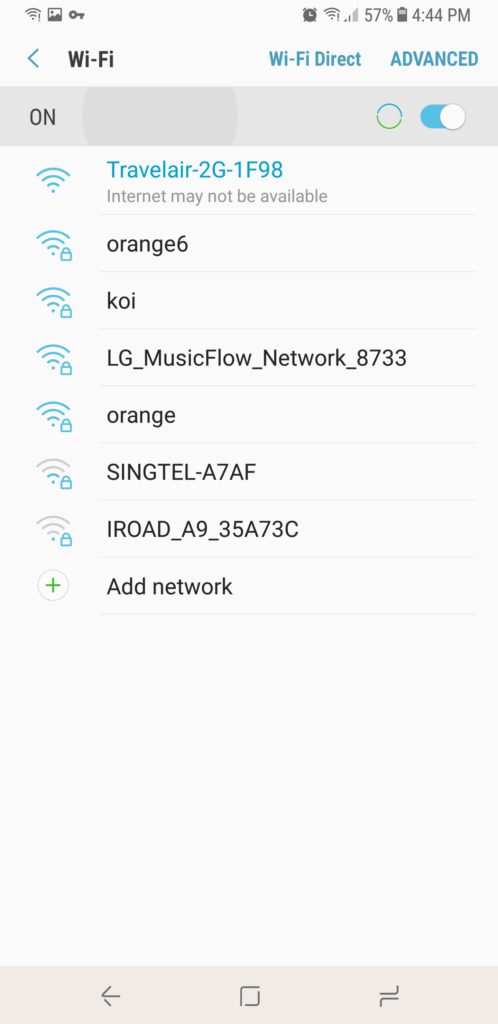 Connecting to the 2.4GHz network gives you a theoretical maximum speed of 130Mbps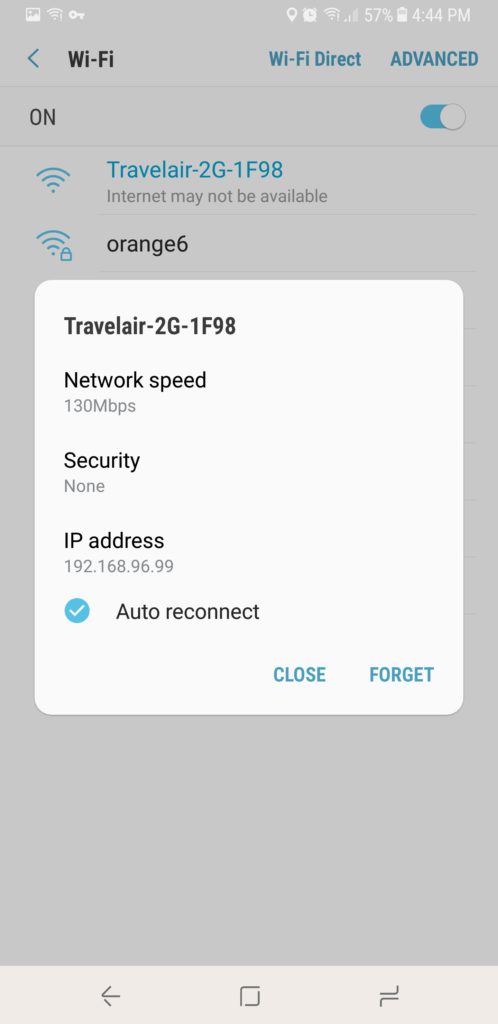 For 5GHz connectivity it goes up to 433Mbps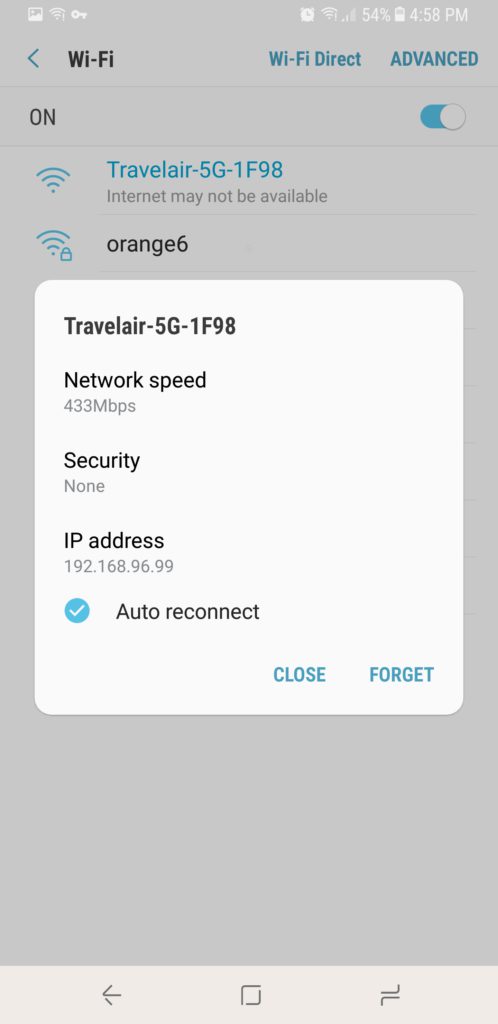 Transferring a full HD video of 107.9MB took me less than a minute on the 5GHz network.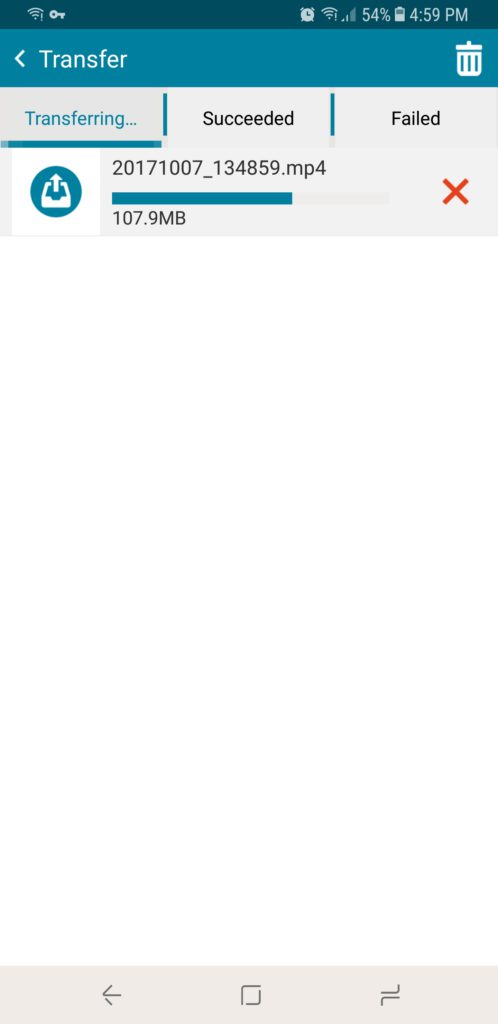 The App is easy to navigate and can create folders on the internal storage.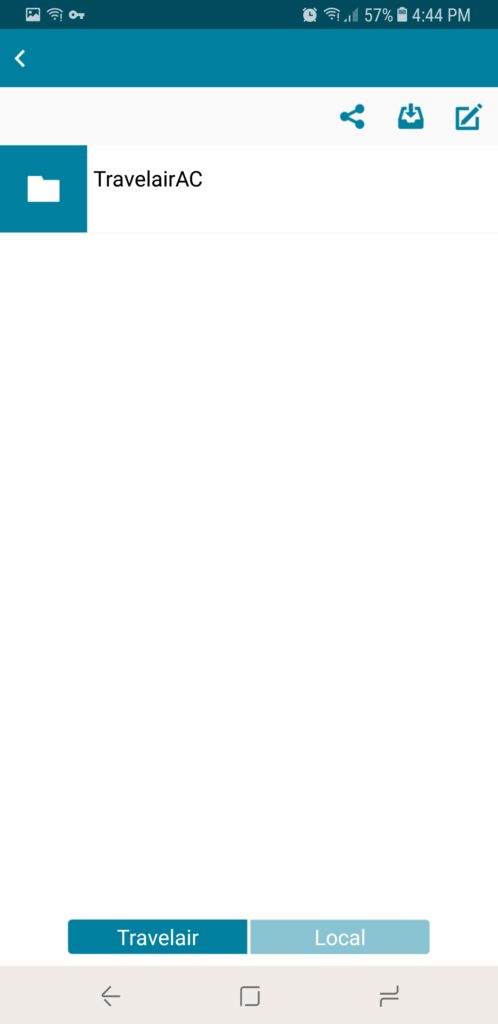 If you require internet connectivity while transferring data to the travelair AC you could setup the bridge easier and then your connection to the internet would be restored.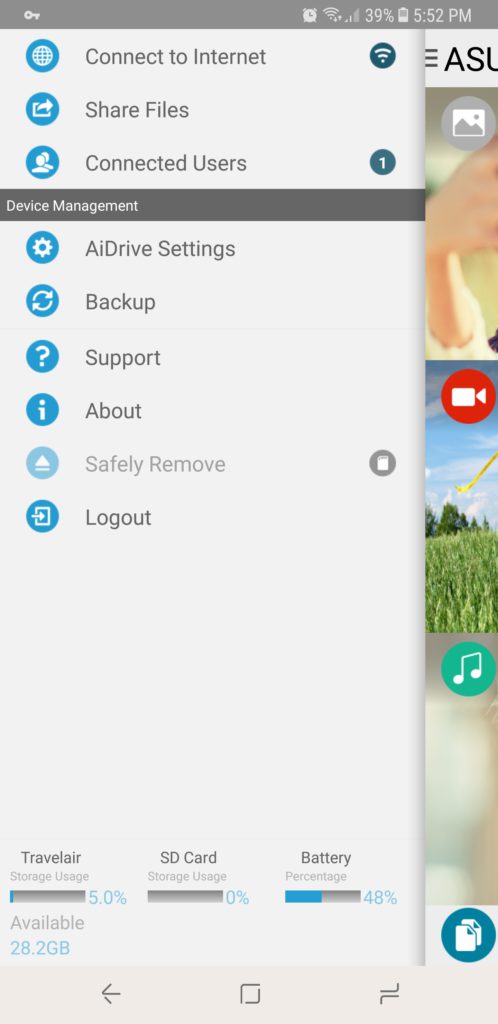 The AiDrive app gives information such as storage usage and battery life.