The ASUS GX700 world's first water-cooled gaming laptop
The ASUS ROG GX700 Laptop is a king of the gaming mobile computing with a desktop class performance and it equipped with the world's first liquid-cooled – The GX700 built superior hardware component with first ever overclockable Intel Core i7-6820HK processor (2.7GHz, 8MB L3 cache), a desktop-class NVIDIA GeForce GTX 980, two NVME M.2 512GB SSDs in RAID 0, full HD panel and NVIDIA® G-SYNC™ technology  and 64GB of DDR4 RAM – [The unit we tested is 32GB of DDR4 RAM].
https://www.youtube.com/watch?v=ewIeD_ekoRI
Let's unpack this beast!
The ROG luggage uses Transportation Security Administration (TSA) number Lock for security. Airport security requires access to luggage without the passenger being present; to allow travelers to lock their luggage they have accepted certain locks which they can open and relock.
WHAT IS TSA?
TSA: TRANSPORT SECURITY ADMINISTRATION
Using TSA locks allows your luggage to be unlocked and inspected by security authorities without damage.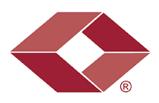 Here's a close up of the power and liquid inlets on the GX700.
The ROG GX700 I/O offers 3 USB ports, a USB 3.1 Type-C, RJ45 LAN, Mini DisplayPort and a Thunderbolt 3 port. The Thunderbolt 3 port could provide in the future. The card reader has an excellent performance with speeds up to 230 MB/s, and the Wi-Fi card is an Intel Wireless AC-7265 module, capable of WLAN 802.11 a/b/g/n/ac and Bluetooth 4.0 connectivity, with WLAN data rate up to 867Mbps.
On the bottom it show power, battery and hard disk light indicator.

I personally loved the keyboard and trackpad of the device. Both work amazingly well, and are really responsive. The spacing between the keyboard keys is just right, while the buttons on the trackpad have a good click.
The display on this laptop is amazing, it uses matte panel to block sunlight reflect different angles. While my review unit did not come with 4K support, the Full HD In-plane switching display with 1920 x 1080 resolution has an excellent color reproduction. The screen also works great from 172 angles.
The cover comes with a titanium plasma copper design complete with a very well brushed aluminium finish with ROG Logo Light.
ASUS bundles the ROG GX700 with its own set of proprietary software. Simply called the Gaming Center, this software allows you to manage profiles, access overclocking options, control the fans of the system individually and even set MacroKey options. The software also comes with tools like Sonic Studio II and Sonic Radar II which allow to manage gaming audio. The final tool, GameFirst III is designed to optimize network traffic.
User can enable Keyboard Hot Zone mode, which enable gaming mode for the gamer.
However, if you want to achieve the maximum performance and you just have to dock the GX700 into the docking liquid cooling system. You have to attach it to the aforementioned liquid cooling system.
This liquid cooling system is actually a docking station and requires plenty of deskspace.
Once once you've locked the laptop in place, the quick release nozzles open up and the liquid flows into the laptop.

The dock itself contains all of the liquid-cooling components. There are two 90mm radiators and fans under the vents, along with a pump and reservoir. The liquid-cooling dock connects to the laptop using a pair of quick-disconnects.
CPUZ & GPUZ Information
Sonic Studio II & Sonic Radar II
Sonic Studio provides high quality gaming audio, as well as improved streaming and audio recording for perfect voice pickup and noise reduction.
Sonic Radar helps you detect opponents through an on-screen overlay that shows the relative position of gunshots, footsteps and other in-game sound effects.
Benchmark
Windows Bootup Time Benchmark:
ASUS ROG GX700 have an excellent boot up time of 13 seconds.
Thank to the M.2 SSD configuration in RAID 0 mode and it supports latest NVM Express (NVMe) and PCI Express technologies for super fast boot up and data access.
AS SSD Benchmark
The AS SSD Benchmark determines the performance of Solid State Drives (SSD).*The tool contains six synthetic and three copy-tests.The synthetic tests determine the sequential and random read and write performance of the SSD. These tests are conducted without using the operating system caches. In Seq test the program measures how long it takes to read a 1 GB file respectively to write. In the 4K test, the read and write performance at randomly selected 4K blocks is determined.
PC Mark – Time Spy Benchmark
3DMark Time Spy is a new DirectX 12 benchmark test for Windows 10 gaming PCs. Time Spy is one of the first DirectX 12 apps to be built "the right way" from the ground up to fully realize the performance gains that the new API offers. With its pure DirectX 12 engine, which supports new API features like asynchronous compute, explicit multi-adapter, and multi-threading, Time Spy is the ideal test for benchmarking the latest graphics cards.
PC Mark 8 – Benchmark
PCMark 8 is the latest version in our series of industry standard PC benchmarking tools. With PCMark 8 you can test the performance of all types of PC, from tablets to desktops. With five separate benchmark tests plus battery life testing, PCMark 8 helps you find the devices that offer the perfect combination of efficiency and performance. PCMark 8 is the complete PC benchmark for home and business.
Ashes of the Singularity – GPU DX12 Benchmark 
Ashes of the Singularity uses the Nitrous Engine that is capable of using many CPU cores, so this benchmark should be a good way to look at how current video cards from AMD and NVIDIA will perform on a DX12 game title that has parallel rendering, asynchronous compute and even explicit multi-GPU support.
Total War: WARHAMMER – DX12 Benchmark
Total War: WARHAMMER is the latest edition of the Total War franchise to hit the PC market and possibly the best one to run benchmark test in GX700.
SteamVR Performance Test – Benchmark
The SteamVR Performance Test measures your system's rendering power using a 2-minute sequence from Valves Aperture Robot Repair VR demo. After collecting the data it determines whether your system is capable of running VR content at 90fps and whether VR content can tune the visual fidelity up to the recommended level.
Unigine Heaven/Valley – Benchmark
Heaven Benchmark with its current version 4.0 is a GPU-intensive benchmark that hammers graphics cards to the limits. This powerful tool can be effectively used to determine the stability of a GPU under extremely stressful conditions, as well as check the cooling system's potential under maximum heat output.
Cinebench – Benchmark
CINEBENCH is a real-world cross platform test suite that evaluates your computer's performance capabilities. CINEBENCH is based on MAXON's award-winning animation software Cinema 4D, which is used extensively by studios and production houses worldwide for 3D content creation. MAXON software has been used in blockbuster movies such as Iron Man 3, Oblivion, Life of Pi or Prometheus and many more.
[Left CPU/ Right GPU]
CPU Stress test – 1Hour Benchmark
We take our benchmark test to another level. CPU temperature with and without Liquid cooling benchmark.